// NEWS FROM TONYA //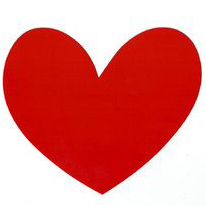 Dear Friends,
It has been my privilege to be the Artistic and Executive Director of Velocity.
In March, I shared with Velocity's Board of Trustees that after 16 years with Velocity, and 7 years as its institutional leader, I have decided not to renew my contract. Leadership change is essential for contemporary organizations to remain vital and responsive to the moment. Now is the best time for Velocity to have a new leader to take the organization forward and continue to build Velocity's role as an essential creative hub for Seattle, and American dance.
I will not leave until Velocity has a new leader, and estimate that to be towards the end of 2018. I am making this announcement now in order to provide adequate time for a robust search for a new executive as well as a meaningful hand-off period. We have an outstanding staff, phenomenal faculty, and a board committed to Velocity's future. Soon, we'll reveal Velocity's new Strategic Plan and I have curated performance programming to take-place through Spring 2019.
I want to thank the teams and artists I've been privileged to work with. I'm immensely proud of what we have achieved. Together, we brought Velocity back from the brink of extinction, and completed an emergency capitol campaign. We created unprecedented visibility for Seattle dance, grew a vital class culture, and dramatically increased our audiences (by 398%). We commissioned and produced countless ambitious visions around the city, created the Made In Seattle incubator that brought national funding and touring to Seattle artists; and brought dance innovators from around the world to Capitol Hill. We deepened our commitment to gender and racial equity; and developed a more diverse faculty, curriculum, and board. And we created Team Awesome – growing a small but mighty part-time staff of three, to our current team of eight. I have total faith in Team Awesome's ability to continue to provide robust resources to artists, and bring greater visibility and viability to Seattle Dance. I'm also excited to see what a fresh brain will bring to Velocity to ensure its critical work continues.
In 2010, I applied to be Velocity's Executive Director after I found one of my dance students crying in a studio because they "didn't want to leave Seattle" but felt there was "nothing here" for them. I hoped to help make Velocity a supportive, creative home that inspired dancers to stay in Seattle. Together we've done that, and so much more; inspiring dancers to move to Seattle from around the country; developing springboards for local artists to get their work out into the world; and creating powerful entry-points for those new to dance. And we did this while balancing sustainability with a commitment to rigor, risk-taking, and inclusion. Words can't express my gratitude for all the hard work, heart, creativity, and love you have poured into creating this incredible community.
Rather than moving to a new job immediately, I'm looking forward to stepping back to explore options, and create the flexibility in my schedule to write. I've been running flat-out for more than twenty-years.
Thank you to all of you. You are what makes Velocity so very special.
Sincerely,
Tonya
PS: A program dear to my heart is the Seattle Festival of Dance Improvisation. It became a Velocity program during my tenure, but is celebrating its 25thAnniversary this year. Please help ensure this incredible festival continues for years to come when we launch the SFDI Kickstarter on June 23. Mark your calendars!
872 total views, 5 views today