Advanced / Professional Contemporary with the YC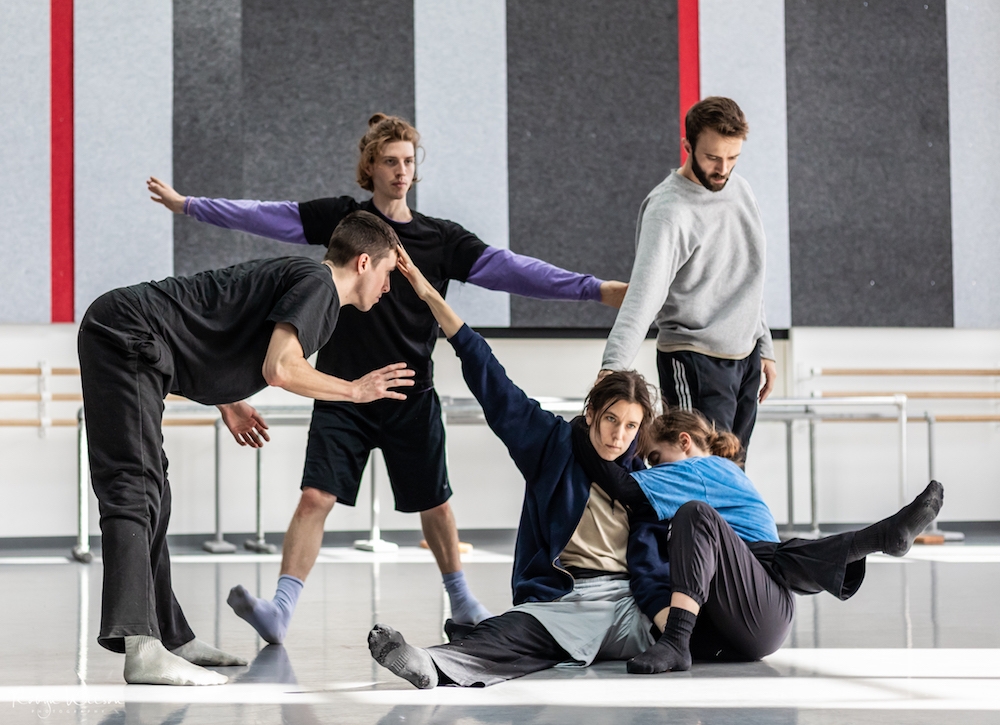 ADVANCED / PROFESSIONAL CONTEMPORARY with The YC
Tuesdays / 10-12PM 
Rotating faculty from The YC
*Feb 11-March 31 only
Founders
The YC's classes are an accumulation of movement integration, sensation awareness, and strength building, ending with phrase work/and or material from the company repertoire. Leading in and out of various states of movement, the class focuses on qualitative and dynamic research in the body. Participants will push toward physical exhaustion and find balance within technique. Working within an  improvisational framework, the class will touch basic technical forms while exploring a heightened sense of the self. We will dialogue movement vocabulary from the phrase work to achieve a communicative body. This workshop is intended for intermediate to professional level dancers and will be taught by artists in The YC: Lavinia Vago, David Harvey, Thomas House and Kate Wallich.
About The YC:
The YC was founded by Kate Wallich and Lavinia Vago in 2010 and is a program of Studio Kate Wallich. The YC is comprised of artists who research and collaborate on new works under the direction of Kate Wallich and rehearsal direction of Lavinia Vago. The company has premiered five evening-length works and multiple short-form works including Super Eagle (Velocity Dance Center, 2014), Splurge Land (On the Boards, 2015), Industrial Ballet (Velocity Dance Center/Seattle Theater Group, 2016), Dream Dances (On the Boards, 2017) and The Sun Still Burns Here (Seattle Theatre Group/The Joyce Theater/MASS MoCA, 2019). The company also works on design and film projects that have been presented as books, in forums, at film festivals and on the internet.
PHOTO – Robyn Wilson
Kate Wallich
KATE WALLICH (she/her) is a Seattle based choreographer, director and educator – named one of Dance Magazine's "25 to Watch". Kate has left a significant mark in the Northwest, having been commissioned and presented by leading institutions including On the Boards, Seattle Theater Group, Velocity Dance Center, Whim W'Him, and Northwest Dance Project among others; Nationally at The Joyce, Jacob's Pillow Inside/Out, Newfields/IMA; Internationally at Springboard Danse and SPOTLIGHT: USA in Bulgaria. In 2016 Kate founded Studio Kate Wallich, a non-profit organization dedicated to cultivating a community of artists and the public through dance-based, design-forward experiences. The Studio supports The YC, Dance Church™, and YC2 — a platform for young dance professionals entering the working field.
Lavinia Vago
LAVINIA VAGO (director, performer) is a dance artist from Italy, based in Seattle, working between NYC, Montréal, Berlin and Vienna. She graduated Magna Cum Laude from Cornish College of the Arts. She has created, performed and toured internationally with Sidra Bell Dance New York, Vim Vigor Dance Theater, Loni Landon Projects, Saint Genet, Tom Weinberger and more extensively with Rubberbandance Group. She has been co-directing, creating, and performing with Kate Wallich + The YC since 2010 and has been a rehearsal director for YC2 since its founding in 2017. She also works as a choreographic assistant and rehearsals director for Loni Landon, Kate Wallich and Victor Quijada, recently assisting him in a new creation at Staatstheater Mainz, Germany. 
As an educator she has taught at Strictly Seattle, Velocity Dance Center, Marymount College, Purchase College, The Juilliard School, The Ailey School, Domaine Forget, Springboard Danse Montréal, L'école de danse contemporaine de Montréal, L'école supérieure de ballet du Québec. She teaches her own contemporary improvisational class as well as Dance Church™ and the RUBBERBAND Method. She was recently trained to teach Dance for Parkinson's disease and will soon begin teaching classes in Seattle.
Over the past year, she has been developing, evolving, investigating her solo practice collaborating with Berlin based sound artist Harald Stojan. Studies of the work have been showcased at SAM REMIX and 12 min max at Base Arts + Experimental Space.
Photo – Jim Coleman
Thomas House
THOMAS HOUSE is a dance artist, creator, and educator based in Seattle, WA. Raised in Virginia Beach, Virginia, Thomas received his BFA in dance from Purchase College, SUNY in 2014. He has performed nationally and internationally with companies including Aszure Barton & Artists, Abraham in Motion, Kate Wallich + The YC and the Merce Cunningham Trust. Thomas has presented creations with composer Kayla Cashetta in Seattle and New York City. He was a resident artist through an emerging platform for new dance PILOT where he worked on a new performance creation. Currently, Thomas is a dancer with Kate Wallich + The YC, a rehearsal assistant for YC2, and a Dance Church® teacher—all of which are projects of Studio Kate Wallich, a dance-based, design-forward non-profit for which Thomas is an associate and board member. Thomas is certified in Cunningham Technique®.
@tomhouse90
David Harvey
DAVID HARVEY is a Seattle-based dance artist and educator. He studied at Interlochen Arts Academy, The Kirov Academy of Ballet and Alonzo King Lines Ballet School. Harvey then danced for Alonzo King Lines Ballet from 2007-2014, and continues his relationship with AKLB School as a returning faculty member and choreographer. He has also collaborated with and performed work by Bobbi Jene Smith, Tom Weinberger, Sarah Foster Sproull and David Raymond+Tiffany Tregarthen. Harvey began working with Kate Wallich and The YC in 2015.