Beginning Modern with Kaitlin McCarthy + Lucie Baker
BEGINNING MODERN with Kaitlin McCarthy
Saturdays/ 9-10:15AM
Foundres Studio
*Kaitlin McCarthy will be teaching through March 9. Lucie Baker will be teaching through June 15. 
Work your brain, body, and artistic spirit in this enlivening start to your weekend! An organic, easy-to-follow warm-up integrating strength-building, healthy alignment, and dance concepts will help students move with freedom both on the dance floor and in everyday life. This class focuses on applying concepts of weight, energy, rhythm, and momentum to choreographic phrases. A new combination is taught each week and students are given tools for learning phrase-work and inviting artistic expression. Through use of images and sequence, you can learn fun and dynamic choreography, even as a beginner. This class fuses a broad and eclectic mix of techniques that will prepare students to springboard into any dance form that piques their interest.
Kaitlin McCarthy
KAITLIN MCCARTHY is a dance artist operating in Seattle, WA since 2010.
She grew up dancing in Ann Arbor, Michigan and continued dancing on the East coast, where she graduated summa cum laude from Mt Holyoke College. In Seattle she has danced with over a dozen local artists and has choreographed work for Velocity Dance Center, On the Boards, Evoke Productions, BOOST Dance Festival, Washington Ensemble Theatre, SOIL Gallery, SIDF, and several self-produced shows, including HOT MESS and Eight Abigails.
Improvisation and experimentation are driving forces in her work, guided by intuition, intellectualism, and a midwestern work ethic.
Kaitlin is a member of the Seattle Contact Improvisation Lab, teaches dance at Velocity, and is the Editor of SeattleDances. As a freelance writer she has published over 100 articles for City Arts Magazine, SeattleDances, and Dance International Magazine.
She regularly dances with Alice Gosti as a core member of MALCARNE CO and makes collaborate works with Jenny Peterson as The Bonnies.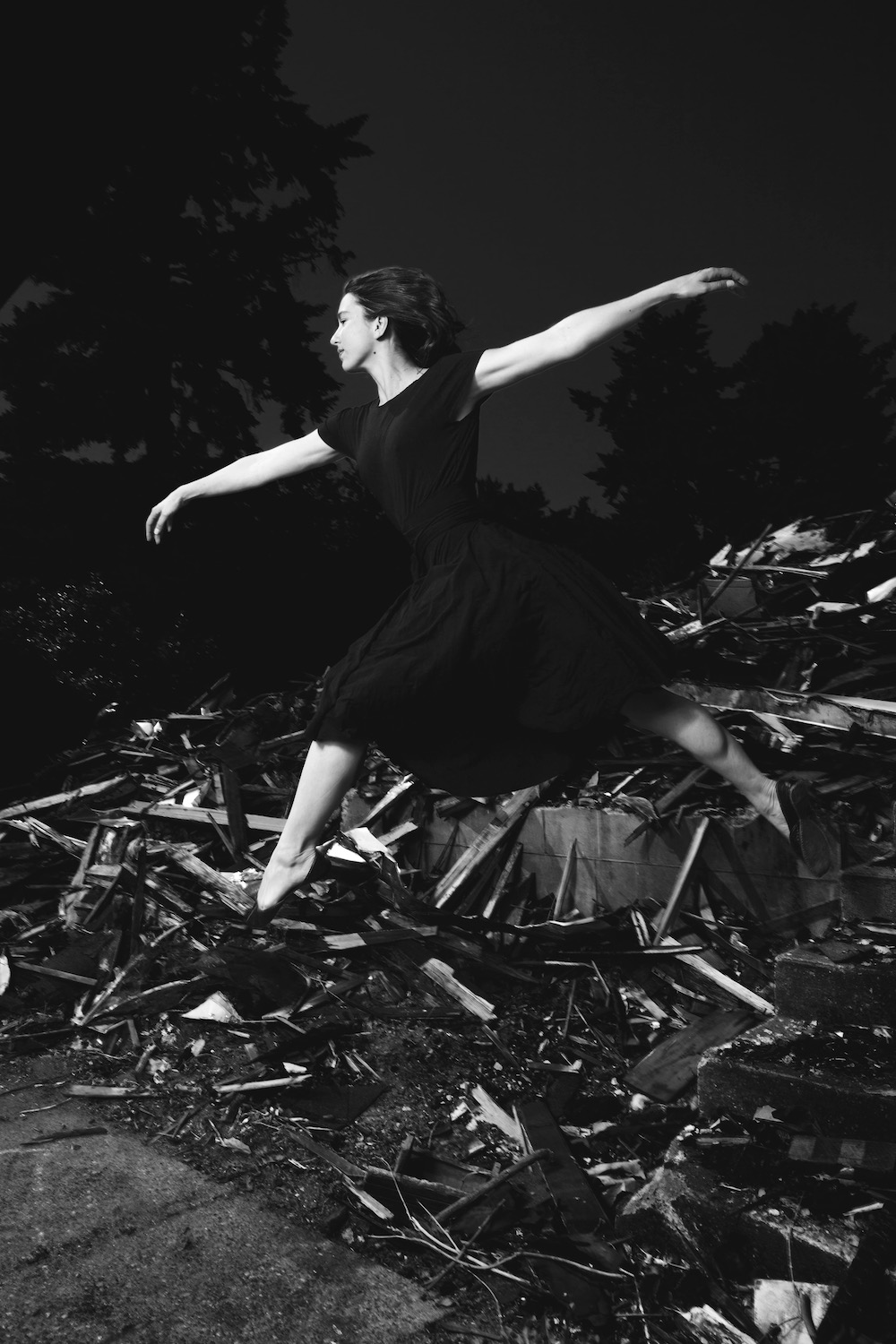 Lucie Baker
LUCIE BAKER was raised in Seattle and is the daughter of a Croatian mother and American father who met in a Balkan folk dance group. She choreographs, performs, practices, and teaches concert and social dance forms. Graduating from The Juilliard School in 2008, Baker has worked with Jane Comfort and Company, Tamar Rogoff Performance Projects, Erica Essner Performance Co-op, Phantom Limb Company, Adam Barruch, Sidra Bell, Wade Madsen, Colemxn Pester, Yara Travieso, Seattle Opera, Arc Dance, Chamber Dance Company, and Vela Luka Croatian Dance Ensemble, among others. She began her teaching career with Artists Striving to End Poverty in 2005 and is currently a lecturer at the University of Washington where she earned her MFA in June of 2019. Baker is also an Expressive Arts Therapist who received her education at the Tamalpa Institute founded by Anna and Daria Halprin. Inspired by collaboration, Baker's choreography has been performed in domestic and international venues since 2004.