Masterclass Series: Neve Mazique-Bianco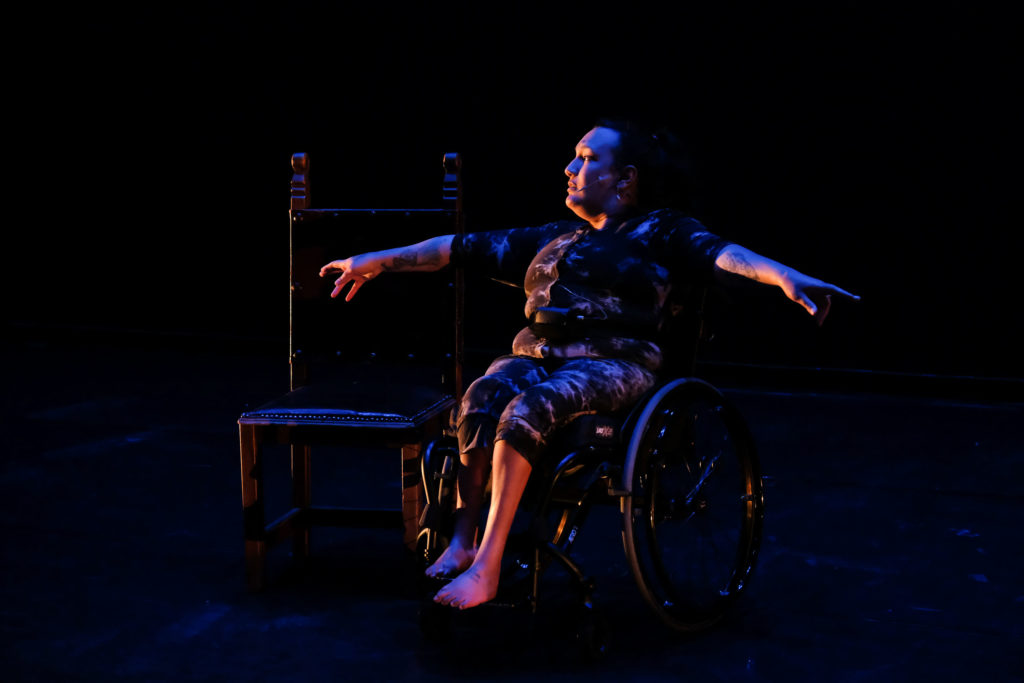 MASTERCLASS SERIES: 
NEVE KAMILAH MAZIQUE-BIANCO
THURS OCT 24 + 31, NOV 14, DEC 19 / 8-9:30PM
Dance in the Deep End is the latest iteration of NEVE's Mazique Technique masterclass series. Over the course of four classes, participants new and veteran alike will be exposed to NEVE's unique brand of Black, queer, punk, access-centered contemporary, learning a challenging contemporary sequence, exciting and strange prompts for improvisation, and innovative methods for choreographing in a deep, complex, access-centered way. Prior movement experience recommended but not required. Choreographers and dancers with little experience teaching accessibly should make a point of attending! All mobilities, capacities, styles, and flavors welcome. Attendance of the full series is encouraged. Please email NEVE is you have questions around accessibility, including cost.