Masterclass Series: Neve Mazique-Bianco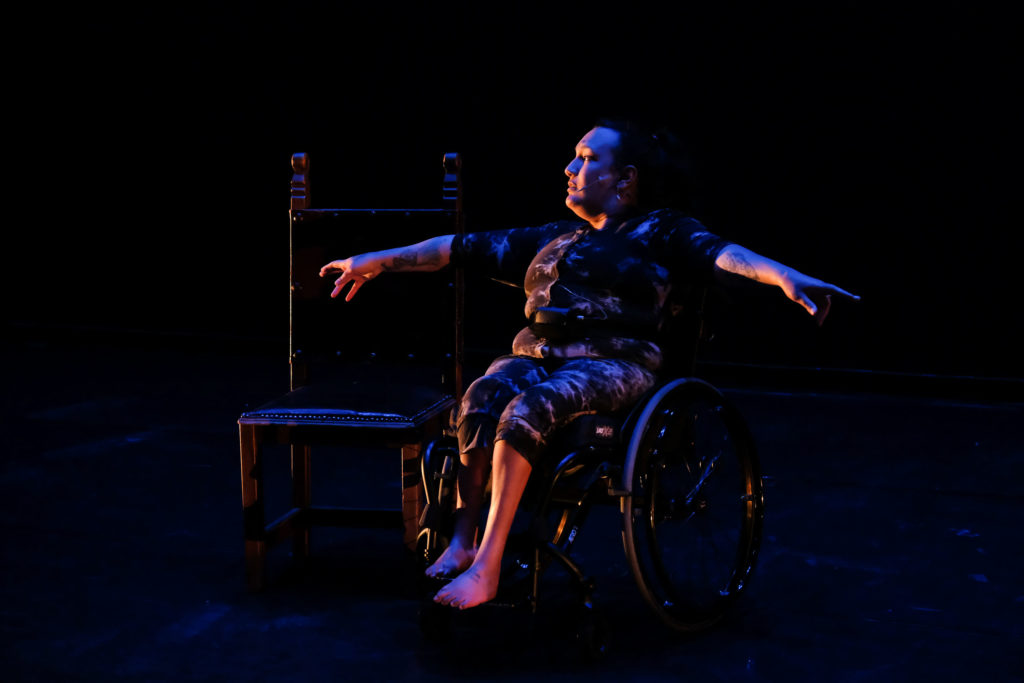 MASTERCLASS SERIES: 
NEVE KAMILAH MAZIQUE-BIANCO
THURS OCT 24 + 31, NOV 14, DEC 19 / 8-9:30PM
Dance in the Deep End is the latest iteration of NEVE's Mazique Technique masterclass series. Over the course of four classes, participants new and veteran alike will be exposed to NEVE's unique brand of Black, queer, punk, access-centered contemporary, learning a challenging contemporary sequence, exciting and strange prompts for improvisation, and innovative methods for choreographing in a deep, complex, access-centered way. Prior movement experience recommended but not required. Choreographers and dancers with little experience teaching accessibly should make a point of attending! All mobilities, capacities, styles, and flavors welcome. Attendance of the full series is encouraged. Please email NEVE is you have questions around accessibility, including cost.
About the artist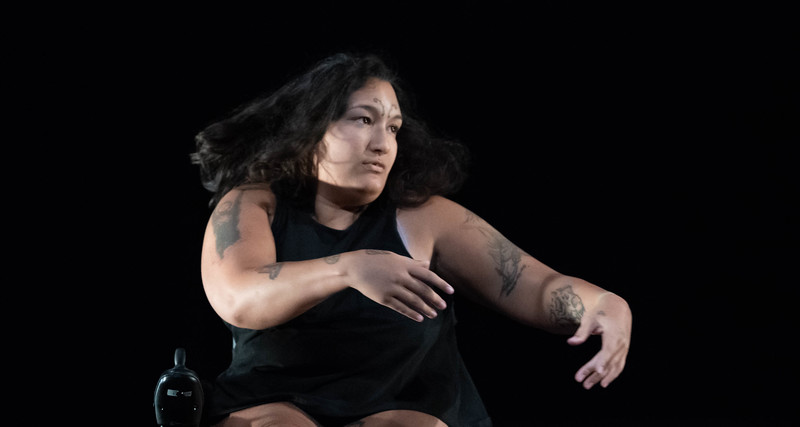 Neve Mazique-Bianco
Neve Kamilah Mazique-Bianco, CPT (NEVE) grew up in the part of rural, small-town Jersey Imogen Binnie aptly says, "seems never to get shown on TV". They claim among their ancestors, Edward C Mazique, the physician to the Civil Rights Movement, and Margery Williams Bianco, the author of The Velveteen Rabbit. They received their BA in Liberal Arts from Hampshire College, their Certification in Personal Training from the National Academy of Sports Medicine, and were of the 2018 cohort of the Intiman Theatre Emerging Artist Program. They have been creating, producing, and performing in punk musical dance-theatre in New York, Massachusetts, California, Texas, Louisiana, and Washington since 2013.  A published author, NEVE's work has appeared in the anthology Coming Out Like a Porn Star edited by Jiz Lee, Everyday Feminism, Harlot Magazine (now dissolved), Plenitude Magazine, ModelViewCulture, and The Black Scholar, among others. Since moving from Oakland to Seattle in 2016, NEVE has written, choreographed, composed, collaboratively produced, and starred in two full-length dance-theatre musicals, Bet Ya UnGodly Things and Lover of Low Creatures. She teaches master classes in shis integrated contemporary technique at Velocity Dance Center, volunteers at the Pacific Science Center, and runs an accessible event & experience consulting company, Lover of Low Creatures, LLC. They are married to their loving partner, Tony, and to their community, are a scrappy and enthusiastic gardener, an animal lover, a tea maker, a great neighbor, ally, and friend. NEVE identifies as mixed Black/Indigenous Sudanese, Scottish/white, biqueer, nonbinary, a trash femme, disabled/cripped, a country punk, and a Jersey girl. You should never mess with them but you can always fucks with them.