Masterclass Series: Adrienne Truscott
MASTERCLASS SERIES: 
ADRIENNE TRUSCOTT
As a performer/practitioner Adrienne has evolved a unique and perverse web of strategies, plots and creative grifts to make surviving in the performing arts over time  'a thing'. This gathering will be a chance to share and experiment with some of these modes of making and strategies, including tricks to jump-starting the making process, shifting context as a means to expand meaning (and audience), embracing problems as a way forward. We'll be thinking about and looking at practice, process and creative problem-solving in a performing arts landscape that is both profound and profane. We'll be moving, talking and writing a bit.
Photo by Allison Michael Orenstein; Art Direction by Signe Mae Olson
About the artist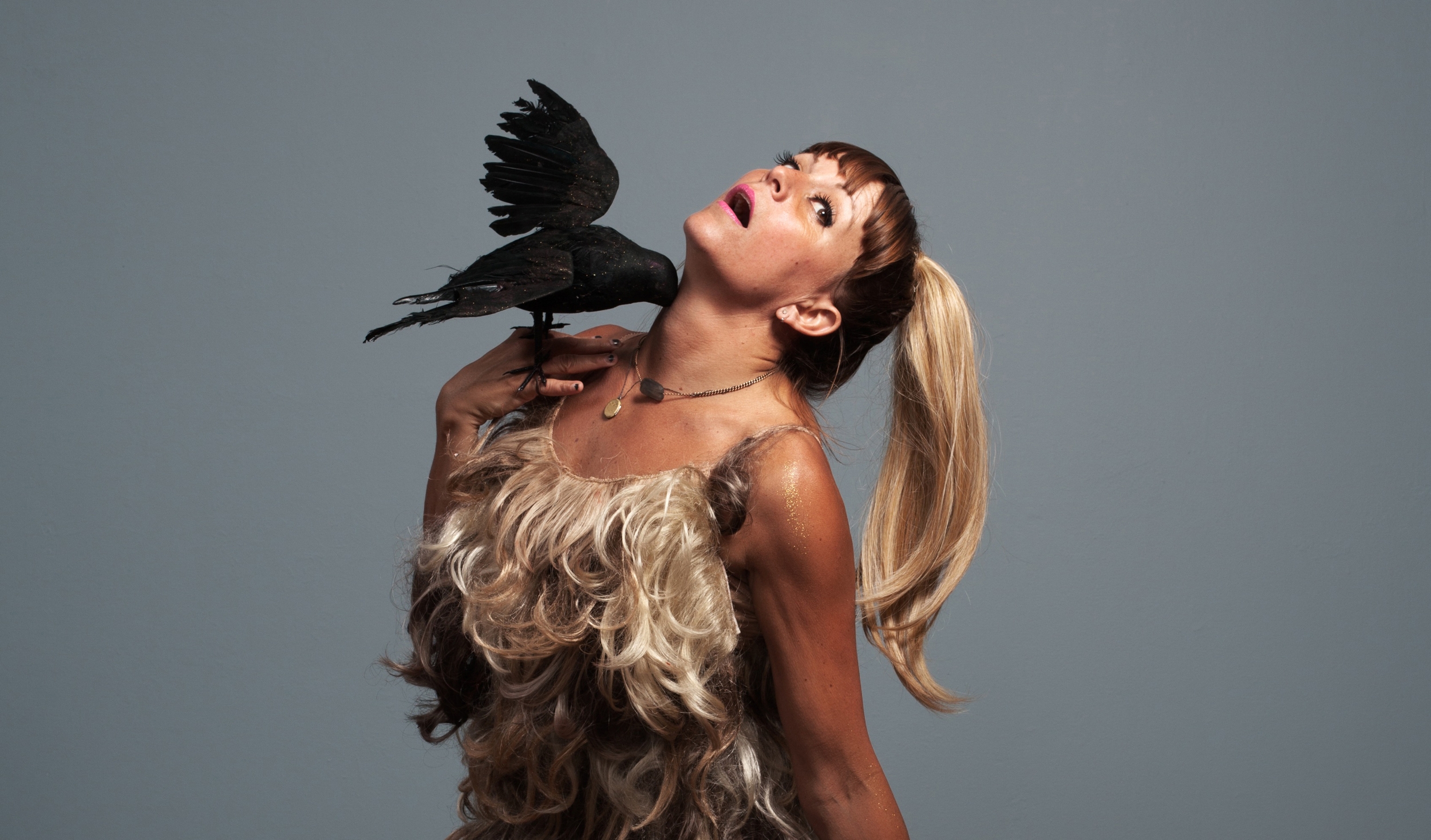 Adrienne Truscott
Adrienne Truscott is a choreographer, circus acrobat, dancer, writer, storyteller and comedian. She has been making genre-straddling performances in New York City and abroad for over 20 years. She was one of 20 artists selected nationally for the inaugural 2014 Doris Duke Impact Artist Award and is a 2017 Foundation for Contemporary Arts grantee for Theater/Performance Art.   Her evening-length solo comedic work and group choreographic works have been presented variously at Melbourne International Comedy Festival, Just For Laughs, Darwin Festival, PS122, Joe's Pub, The Kitchen, Dublin Fringe, Danspace, Boom Arts, New York Live Arts, The Malthouse Theater (Melbourne), and Dance Theater Workshop, among others.
The Wau Wau Sisters, her boundary busting neo-vaudevillian collaboration with Tanya Gagne, have been presented by such iconic venues as the Sydney Opera House (Aus), Joe's Pub and CBGB's (NYC), Victoria Arts Center (Melbourne) and The Roundhouse (London). The Wau Wau Sisters are fixtures at among others, the Edinburgh, Melbourne, Brighton, Adelaide, Perth and Philadelphia Fringe Festivals and are seen regularly in the international sensations La Soiree and La Clique. They are winners of the prestigious 2009 Herald Angel Award and their contemporaries broadly recognize the influence of their radical and ludicrous take on circus and cabaret.
Her form-busting and ground-breaking show Adrienne Truscott's Asking For It: A One-Lady Rape About Comedy Starring Her Pussy and Little Else! won the 2013 Edinburgh Foster's Panel-Prize, was a finalist for the Total Theater Award for Playing With Form and is considered a critical impetus to the evolving conversation about rape culture. It continues to tour internationally and has been presented by or included in curriculum at CalArts, New York University, University of Pennsylvania, Princeton University, Louis and Clarke College among others. Her latest solo performance piece, THIS, was recently nominated for a 2017 New York Performance Award (Bessie) for Outstanding Production.
As a writer, her essays have appeared in two Australian anthologies – Women of Letters: Between Us and Doing It: Women Tell the Truth about Great Sex. Other essays have been published in The Guardian, Mamamia, and several other print and online publications. She recently appeared as a storyteller at the Sydney Opera House's Festival of Dangerous Ideas, on the iconic series The Moth and in various live storytelling series.
Truscott has taught at Wesleyan University Dance Department as a visiting artist, and has guest taught at Sarah Lawrence College's Theater and Dance Departments and Yale Universtiy.