Masterclass Series: Daniel Costa
Dynamic Form
Thurs Oct 10 / 6-7:30PM
Fri Oct. 25 / 10-11:30AM
Fri Nov 22 / 10-11:30AM
Costa's studies of somatics, conditioning, floorwork, Ballet, Modern Dance and Funk / Hip Hop intersect in a contemporary dance class that blends different styles and physical practices. Class acts as a lab for the participant to explore their individuality, technique and artistry. Class consists of conditioning, drills, a technical warm-up and large phrases of movement with an emphasis on upright choreography that incorporates waving, liquid dancing, isolations, movement in and out of the floor, spiral sequencing and distal initiation. Each class will conclude with learning and performing Costa's choreography. Participants will have time to perform for their peers in small groups to hone their performance skills. Costa is interested in coaching participants to unlock more of their unlimited potential, individuality and confidence even when the context of the movement is unfamiliar.
*Adequate experience in Contemporary Dance or Ballet is required for the participant to sufficiently and safely move through the technical warm-up and approach the choreography at the end of class.
about the artist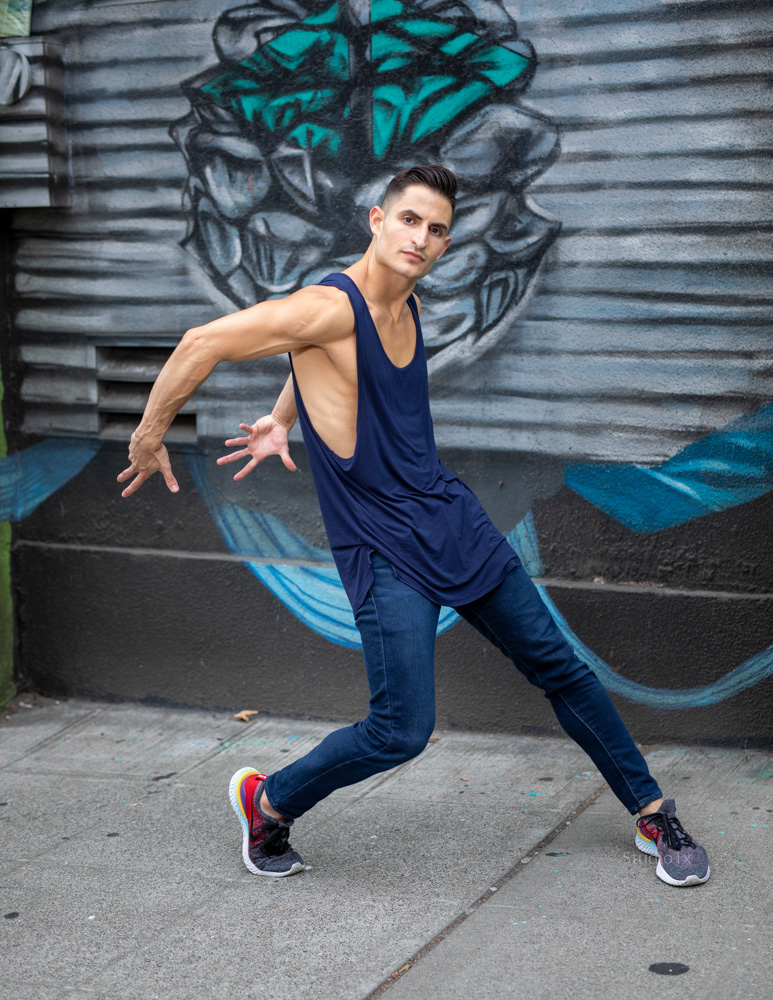 Daniel Costa
DANIEL COSTA (he/him) has presented work in Seattle for over 4 years. Costa's latest research involves the embodiment of queerness and the act of being seen. Costa has worked with Alex Ketley, Chamber Dance Company, Madboots Dance, Stephanie Liapis, The Three Yells, Wade Madsen, Cherdonna Shinatra, 10 Hairy Legs and has performed works by Crystal Pite, Kate Weare, Shen Wei, Larry Keigwin, and Manuel Vignoulle, among others. Costa holds a BFA in dance from Mason Gross School of the Arts at Rutgers University. He currently dances with The Purple Lemonade Collective. Keep connected at danielcostadance.com Instagram handle: dancecosta.