Open Level Improvisation (for lovers alone)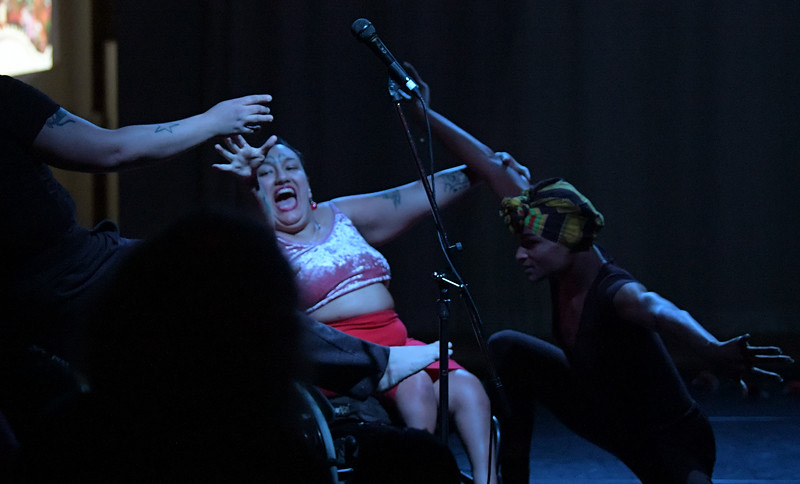 This will be a lesson in falling in love with our bodies and our domestic spaces again, or for the first time. We will explore multicultural improvisational techniques that I have come upon throughout my 12 years of practicing solo improvisation, group improvisation, and contact improvisation. As we are sheltering in place so to speak, we have the opportunity to more deeply invest in site-specific physical and performative exploration in the places we think we know so well. Will you be surprised? Absolutely. Will you be shocked? I don't know, but that would be fun. Let's have a fun, weird, beautiful, heinous, moving, goofy, wild, profound time with our bodies and the places we call HERE, NOW.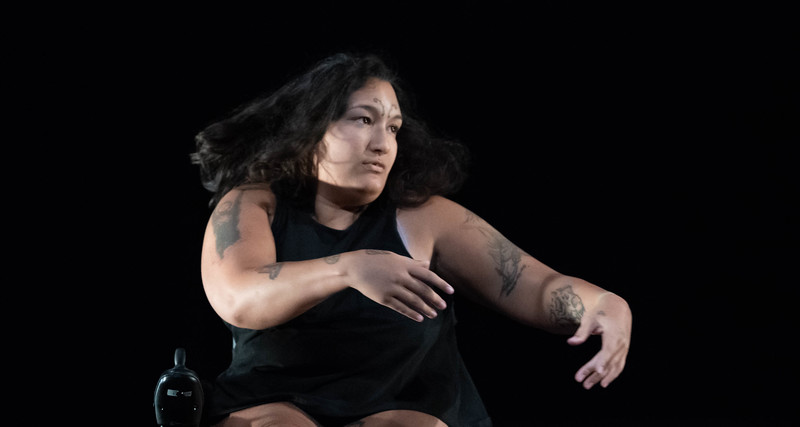 Neve Mazique-Bianco
Neve Kamilah Mazique-Bianco, CPT (NEVE) grew up in the part of rural, small-town Jersey Imogen Binnie aptly says, "seems never to get shown on TV". They claim among their ancestors, Edward C Mazique, the physician to the Civil Rights Movement, and Margery Williams Bianco, the author of The Velveteen Rabbit. They received their BA in Liberal Arts from Hampshire College, their Certification in Personal Training from the National Academy of Sports Medicine, and were of the 2018 cohort of the Intiman Theatre Emerging Artist Program. They have been creating, producing, and performing in punk musical dance-theatre in New York, Massachusetts, California, Texas, Louisiana, and Washington since 2013.  A published author, NEVE's work has appeared in the anthology Coming Out Like a Porn Star edited by Jiz Lee, Everyday Feminism, Harlot Magazine (now dissolved), Plenitude Magazine, ModelViewCulture, and The Black Scholar, among others. Since moving from Oakland to Seattle in 2016, NEVE has written, choreographed, composed, collaboratively produced, and starred in two full-length dance-theatre musicals, Bet Ya UnGodly Things and Lover of Low Creatures. She teaches master classes in shis integrated contemporary technique at Velocity Dance Center, volunteers at the Pacific Science Center, and runs an accessible event & experience consulting company, Lover of Low Creatures, LLC. They are married to their loving partner, Tony, and to their community, are a scrappy and enthusiastic gardener, an animal lover, a tea maker, a great neighbor, ally, and friend. NEVE identifies as mixed Black/Indigenous Sudanese, Scottish/white, biqueer, nonbinary, a trash femme, disabled/cripped, a country punk, and a Jersey girl. You should never mess with them but you can always fucks with them.