Underscore Jam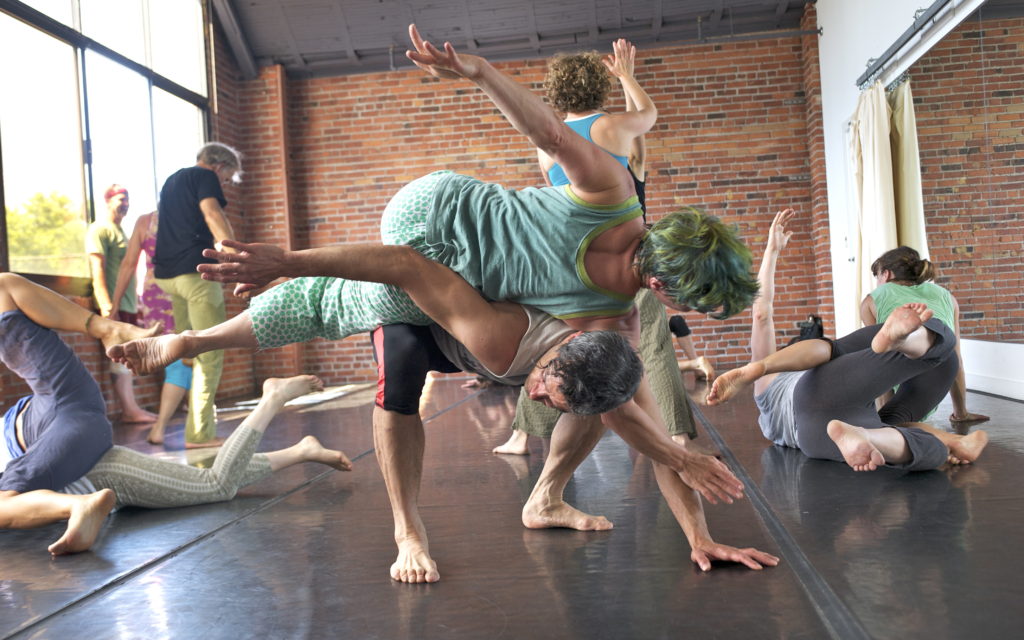 UNDERSCORE JAM with Christian Swenson
Every 2nd Saturday / 2-5PM
Kawasaki Studio
We gather at 2pm to discuss the score and usually begin by 2:15.
If you're new, the Underscore is a rare non-verbal space for true play, dance, contact, and improv. The Underscore was created by Nancy Stark Smith, and we recommend you take a look at the structure so you know what you're walking into: https://nancystarksmith.com/underscore/
Because this is a special container, we ask that you arrive on time and stay for the whole time. If you want to come but can't stay the whole time, let Christian Swenson know.
PHOTO – Jim Coleman
Christian Swenson
CHRISTIAN SWENSON is a Seattle-based performing artist and teacher who articulates his enthusiasm for life with his body and voice. His pioneering "Human Jazz" work has been seen throughout North America and in Europe, and Asia.
In 1977 he received a B.A. in Theater from the University of New Hampshire and moved to Seattle to work with the Bill Evans Dance Company.  Further training has included work with: Contact Improvisation with Steve Paxton, Mime and Improvisation with Tony Montanaro, Action Theater with Ruth Zapora, Creative Systems Theory with Charles Johnston, Korean shaman, Hi-ah Park, and with the late Pakistani master singer, Nusrat Fateh Ali Khan.
Christian has received Fellowships from The National Endowment for the Arts, Washington State Arts Commission and Artist Trust of Washington and was Performing Arts faculty at Seattle University from 2002 – 2019.
Every Sunday afternoon he facilitates Velocity's "Movement Jam".  He and his dear wife, Abigail, have 2 grown children.  More at humanjazz.com.