2017 access velocity events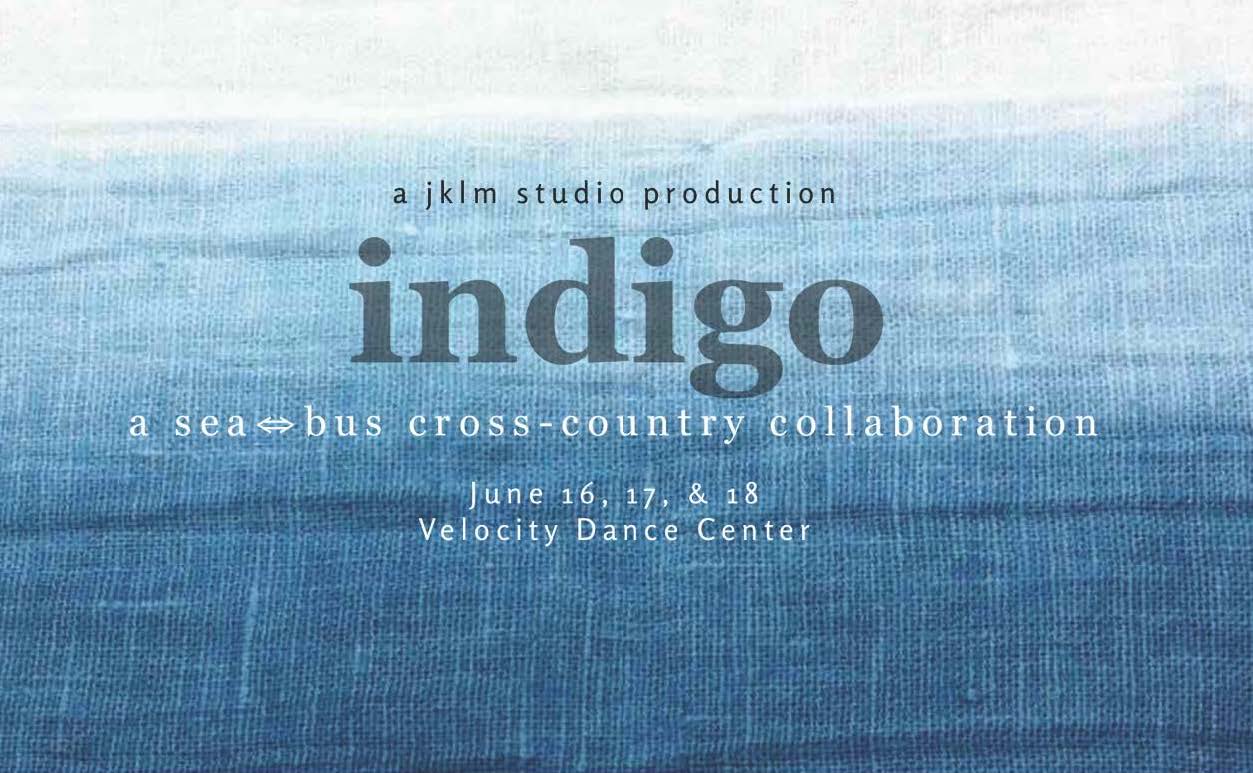 JKLM STUDIO / Indigo
JUNE 16-18
Indigo is a unique collaboration, uniting eleven dancers from two different ensembles—one from Seattle, Washington and one from Columbus, Ohio—who share a common language but who also fully inhabit their individual physical dialects. In unfolding Indigo, we travel through the palpable history of cultivating, trading, and adorning ourselves into beings capable of possessing its legacy. More info>>
TICKETS $20 / $15 Under 25 + Over 65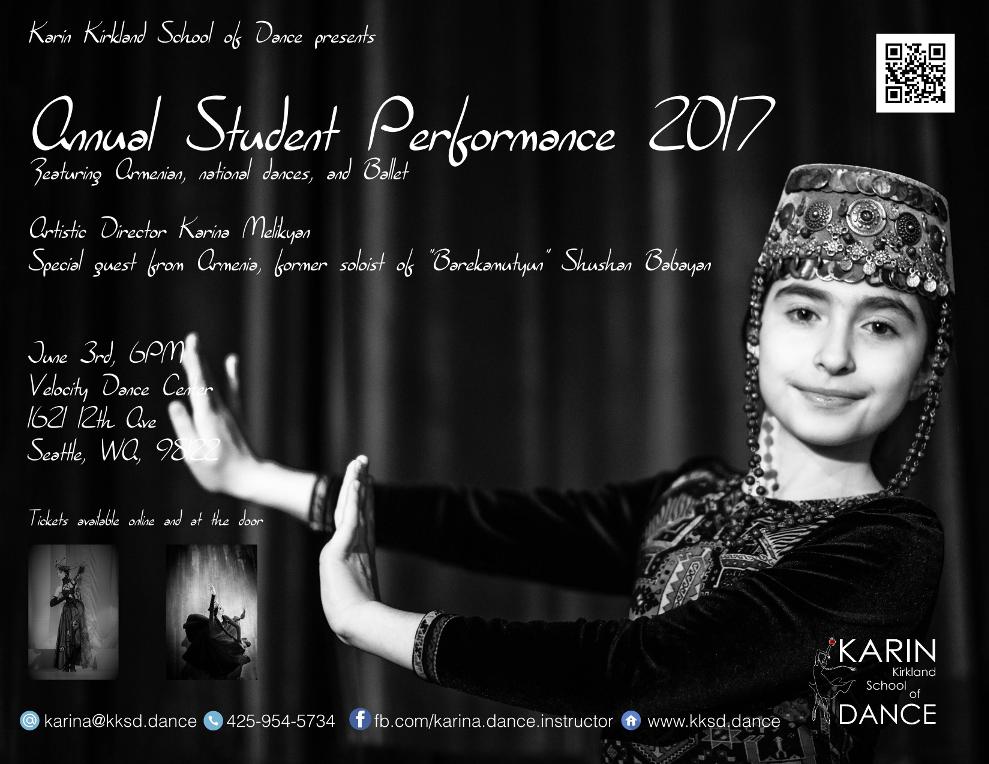 KARIN KIRKLAND SCHOOL OF DANCE / Annual Student Performance
JUNE 3 / 6PM
Karin Kirkland School of Dance presents the end of the year performance featuring Armenian, Greek, Italian dances, and ballet. Special guests from Armenia and WA are invited to perform along with the students of KKSD. An exclusive choreography by Srbuhi Babaian will be presented by Karina Melikyan, the artistic director of KKSD. This is a great event to see colorful dances and costumes of different cultures. More info>>

TICKETS $10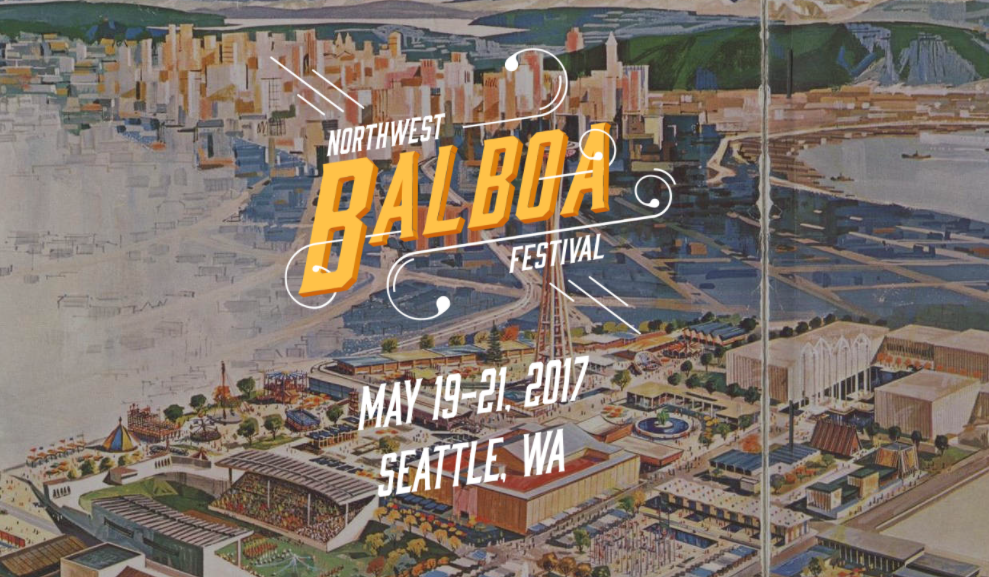 NORTHWEST BALBOA FESTIVAL //The Northwest Balboa Festival is back for its third year in a row! The party keeps on coming, and we need you to come to make 2017 better than ever! With more dancing, more music, more guided practices, and more afternoon socials, this year's Northwest Balboa Festival will be the hallmark of the Pacific Northwest's amazing dance community. More info >>

MAY 19 / Evening Dance
9pm-12am
Live Music with How Short! / Check in and Registration opens at 830pm /Invitational Jack-n-Jill at 11pm / $15 Cover for non-pass holders
SEATTLE UNIVERSITY FASHION CLUB 
MAY 12
More info >>
Online tickets coming soon!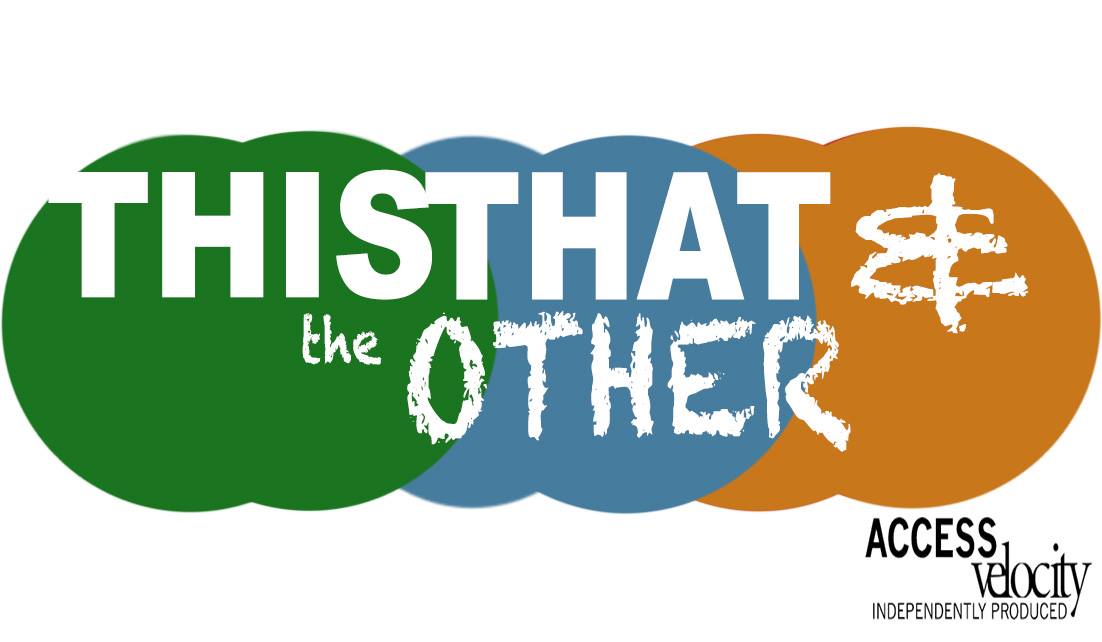 ALYZA, LIZ + ELBY present THIS THAT & THE OTHER // What is this? What is that? What is the other? What other? Who's this? Do you know that? How about the other? If this, then that? Could it be the other? You're this! They're that! I'm the other! Do you want this? Can I have that? Show me the other! Over this? Under that? Beside the other? Yes, THIS! Yeah, THAT! Yay, THE OTHER! Why this that and the other? I donno…. Liz, Alyza, and Elby have been creating three new works. Join us for this community supported event full of very different worlds.... More info >>
MAY 5 / 7PM
MAY 6 / 7PM + 9PM
TICKETS $15 General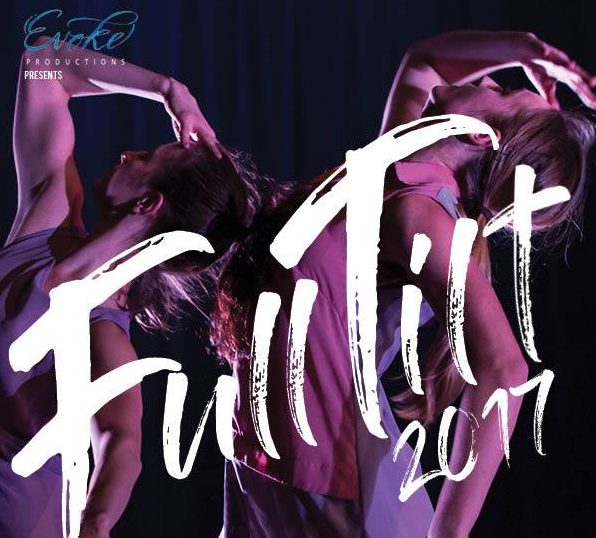 EVOKE PRODUCTIONS presents FULL TILT 2017 // Featuring new and reset works by Seattle Choreographers:
Hailey Burt / Noelle Price / Sam Picart / Stephanie Golden / Wade Madsen // More info >>
APR 28 + 29 / 7 + 9PM
TICKETS Pre Sale: $18 General / $15 Student + Senior // At the door: $20 General / $17 Student Senior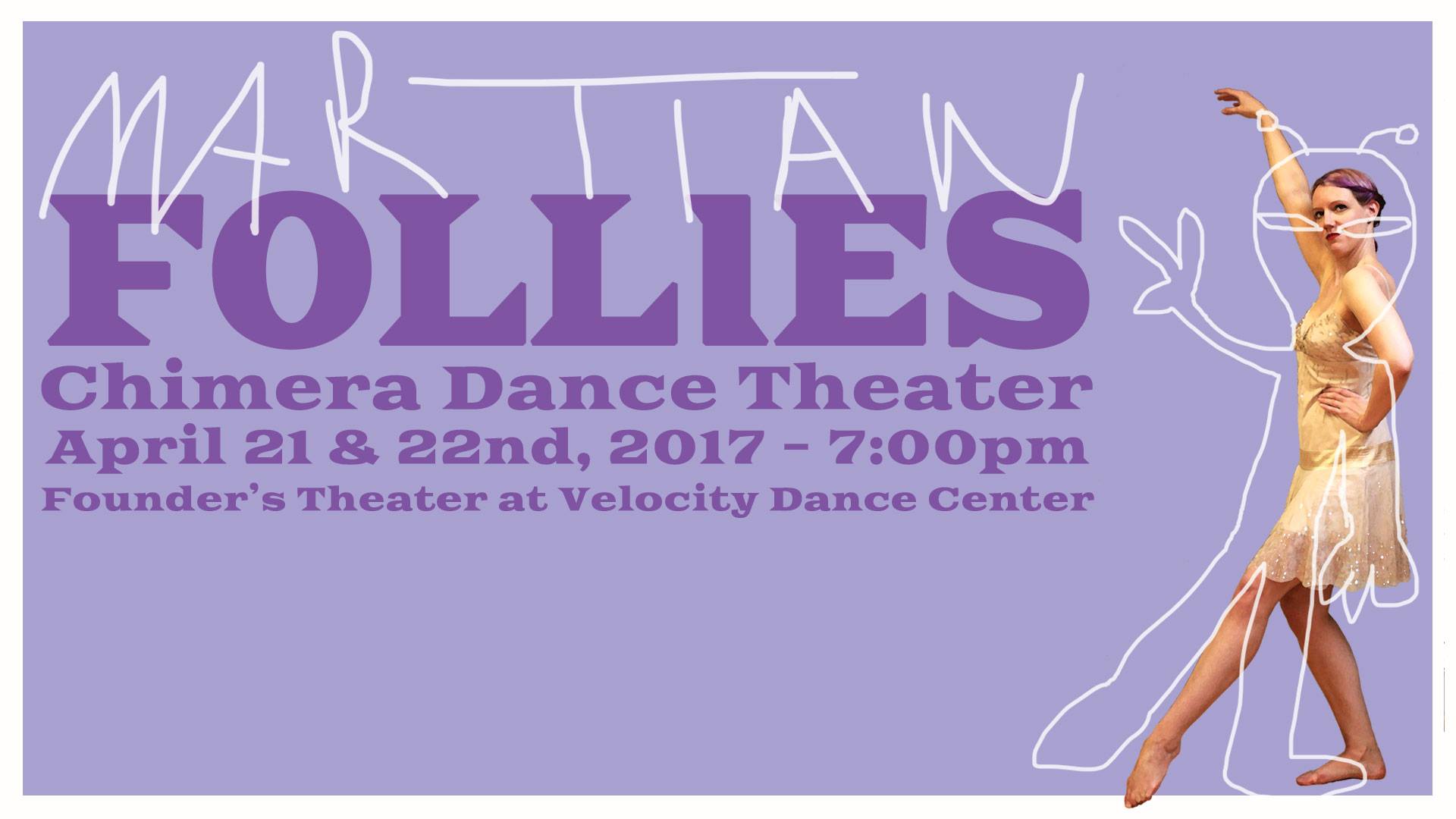 CHIMERA DANCE THEATER presents MARTIAN FOLLIES // This modern dance variety show features a cast of aliens, robots, actual human dancers, and more. For two nights only, they will be bringing you the best acts of 1920s & 30s cabaret / vaudevillian / Martian / cosmic traditions. More info >>
APRIL 21 + 22 / 7PM
ENTRANCE IS BY DONATION
ACCESS VELOCITY: ASHLEIGH MILLER + FAUNIX MEDIA
APRIL 14 / 8PM
April 15 / 7 + 9PM
TICKETS $20 Advance / $25 At the door
Brain is a Radio is an immersive auditory and visual experience exploring the intersection of technology and dance. The performance experience is akin to being inside a kaleidoscopic screensaver. More info >>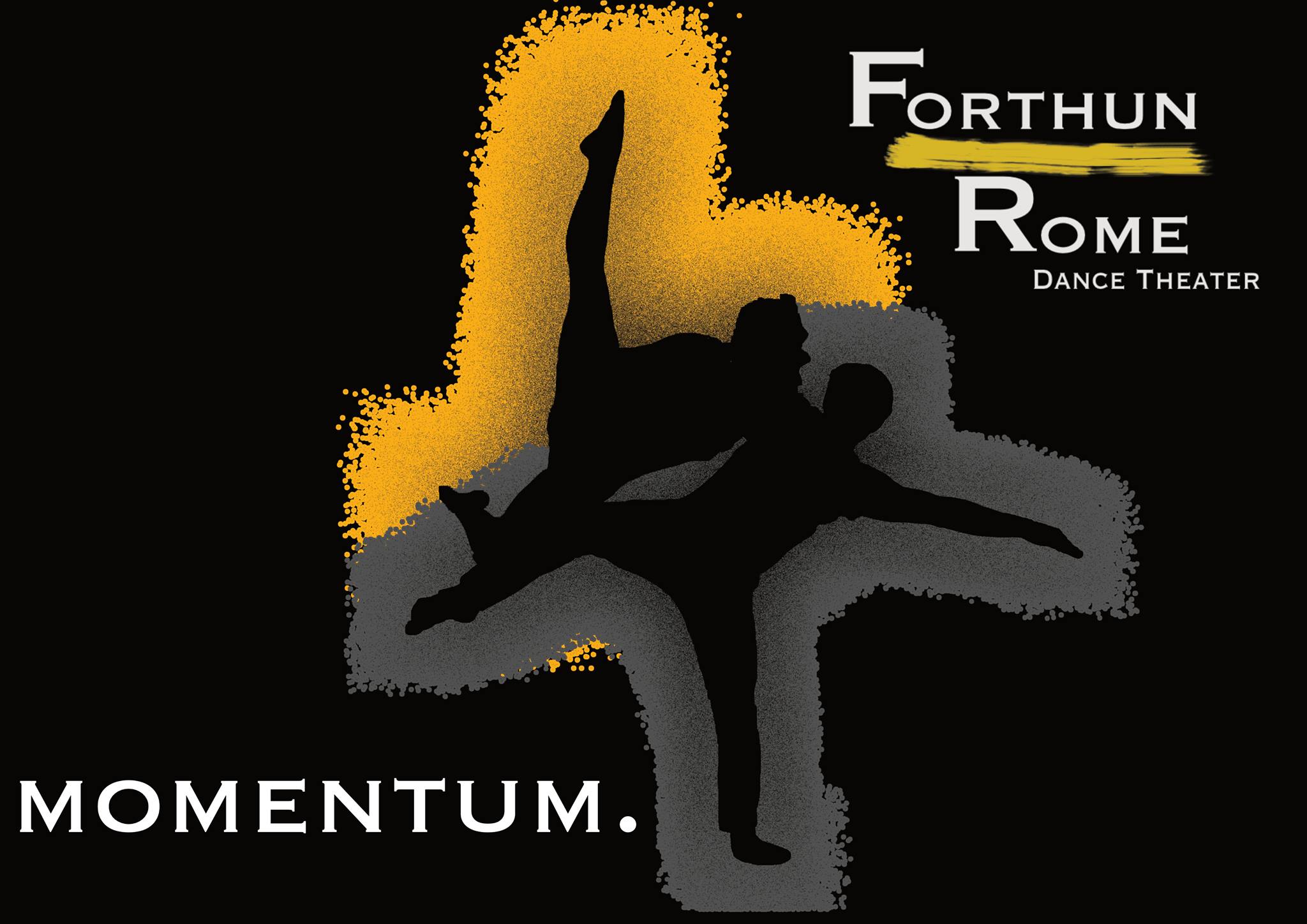 FORTHUN+ROME DANCE THEATER presents MOMENTUM // Come see Forthun+Rome Dance Theater's first solo show. The performance will feature new works by CarliAnn Forthun and Ethan Rome. "momentum." explores the theme of 'weight' both literal and metaphorical, and how shifting forces affect humans physically and emotionally. More info >>
MARCH 31 + APRIL 1 / 8PM
TICKETS $20 / $25 at the door
SZALT | ANNA CONNER present TWO WORLD PREMIERES  // Two experimental and contemporary dance companies – Seattle based Anna Conner Co and Los Angeles based szalt – have come together to create a whimsical and curious evening of fierce women dancing in vigorous, cerebral and technically impressive performance premieres. More info >>
MARCH 24 + 25 / 8PM
TICKETS $20 / $25 at the door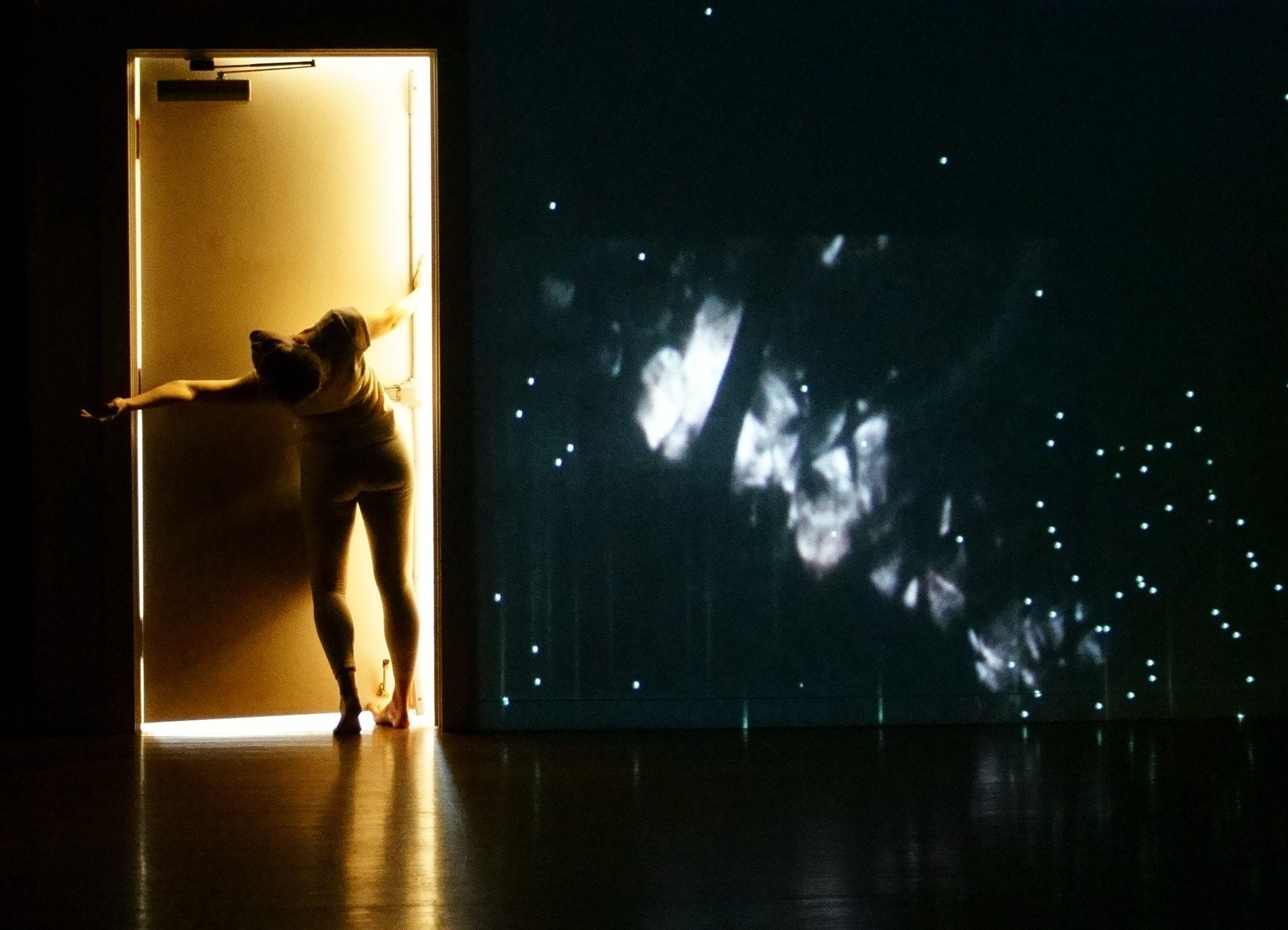 PETRA ZANKI presents 365 Fundraiser //  365 is an intimate, moving meditation on love, a dance solo that speaks of isolation, hope, and longing spaces in hearts with rooms full of light in each of us. This special, one night only presentation is a fundraiser that will benefit dancers and artists involved in a production set to premiere at the On the Boards' 2017 NW New Works festival. More info >>

MARCH 18 / 5:30-6:30PM
TICKETS $25 General / $20 Student + Senior / $50 Patron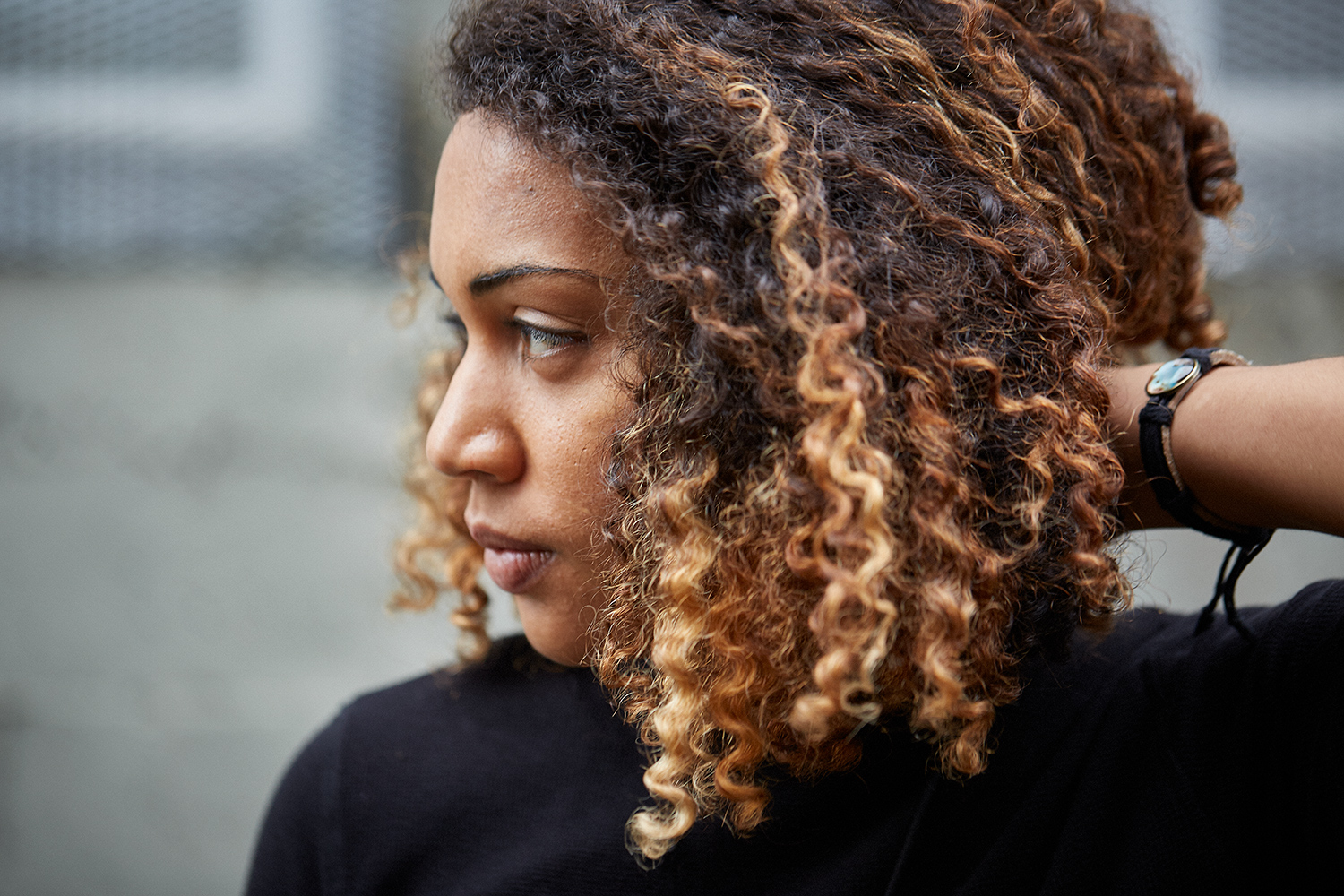 3RD SHIFT DANCE presents SHIFT SESSIONS: VOLUME 3 FEATURING WHITNEY MONGE // Join us for an intimate night of dance and music as 3rd Shift Dance joins forces with the superb Whitney Mongé with choreography by Xaviera Vandermay at Velocity Dance Center's Founders Theater. More info >>
FEB 25 + 26 / 7:30PM
TICKETS $16 general / $12 youth + fabulously mature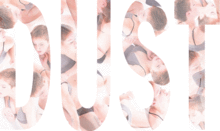 DUST // An evening of original works from four Seattle-based artists. Featuring four emerging choreographers—Daniel Costa, Kimberly Holloway, Emma Hreljanovic, and Ashleigh Miller— the bill offers an exciting palette of new dance brimming with athleticism, imagery, and soundscape. Join us; watch the dust settle. More info >>
FEB 17 + 18 / 8PM
TICKETS $18 student + senior / $20 in advance / $25 at the door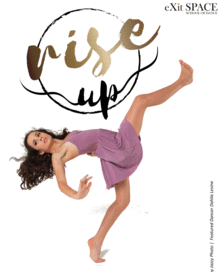 eXit SPACE presents RISE UP! //  eXit SPACE presents their pre-professional division students, thePROGRAM. Lead by co-directors Marlo Ariz (Martin) and Karen O'Branovich thePROGRAM dancers will perform an array of styles and themes including modern, jazz, and hip hop. Students worked with a stunning collection of local choreographers for their 2016-17 season rep including Marlo Ariz, Karen O'Branovich, Sam Picart, Alicia Mullikin, Noelle Price, Mary Tisa, John Roque, and Amy J Lambert.
JAN 21 + 22 / 7:30PM
TICKETS $18 General
JKLM STUDIOS presents NOMADS //
Nomads
is an evening-length dance performance that explores the human-made forces that shape our habits, interactions, and patterns of movement–and the new possibilities that emerge in their absence.
How does the constructed environment impact our understanding of one another, and of ourselves? Who do we become outside of our cities and highways?

Accompanied by a rich soundscape from local musicians Serge Gubelman and Erin Jorgensen as well as New York sound artist Stephen Vitiello, Nomads invites the audience on a journey to discover who we are on untamed ground. With Kori Martodam, Jonathan Lilly, Molly Levy, Corina Iona Dalzell, and Spring Cheng.
For more information visit jklm.studio

JAN 13 + 14 / 8PM
TICKETS $20 General / $15 Under 25 + Over 65 / $50 Patron
2016 ACCESS VELOCITY EVENTS
CORNISH COLLEGE OF THE ARTS DANCE DEPARTMENT presents NEW MOVES CONCERT // Featuring choreography and performances by students. Proceeds from this event provide core funding to Cornish student scholarships which means that your ticket purchase today directly benefits the arts education of our Cornish students!
DEC 2 / 8PM
DEC 3 / 3PM + 8PM
TICKETS $10 General / $5 Students + Seniors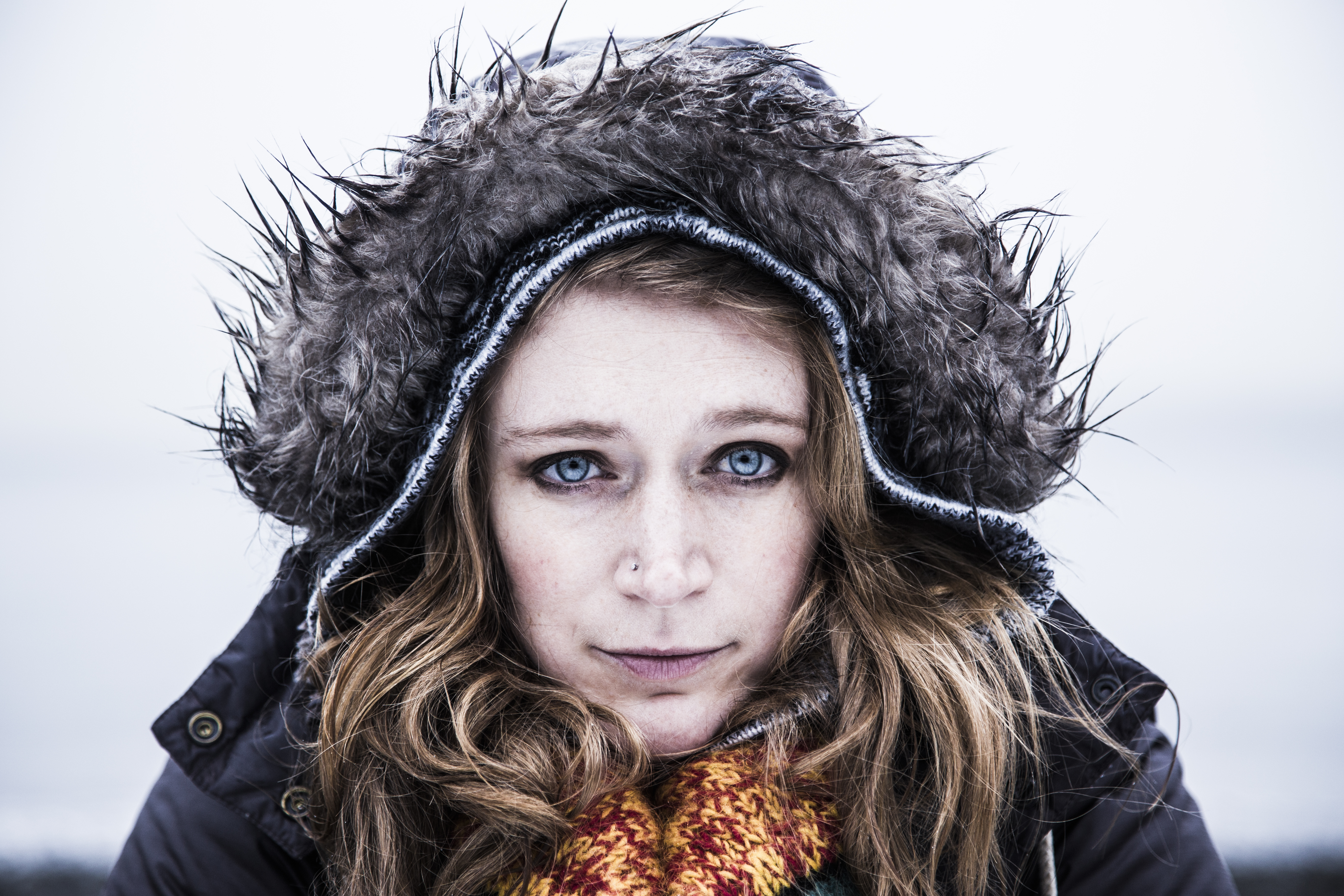 ALANA O. ROGERS DANCE COMPANY presents INTO ICE // Into Ice explores an icy landscape and its snow-laden inhabitants in three parts: Into Ice, Kingdom, and Home. The dance promises a sensory feast of ice and light, illuminating the Arctic through stories of adventure and survival, coldness, and the desire for home and hearth. Composer Nico Tower provides live accompaniment to the work with an original score of acapella vocals, piano, and percussion, highlighting the vastness and haunting beauty of this frozen world. // A performance art installation will begin 30 minutes before each evening's performance.
NOV 11-12 + 18-19 / 8 PM
Pre-performance installation / 7:30 PM
TICKETS $20 (advance) / $25 (at the door)

THE UNIVERSAL LANGUAGE PROJECT presents CROWNING DAY featuring SKYROS QUARTET // A bold five-movement multi-media work for string quartet, piano, and baritone voice/narrator by composer and photographer Marcus Oldham.
OCT 29 / 8PM
TICKETS $25 (General) / $15 (Student)

3RD SHIFT DANCE presents SHIFT SESSIONS: VOLUME 2 featuring NAOMI WACHIRA // Spend an intimate evening featuring live music by Naomi Wachira blended with choreography by Xaviera Vandermay, and dancing by 3rd Shift Dance in "Shift Sessions: Volume 2" at Velocity Dance Center. Also on the bill, guest artists Anna Conner + Co and 3rd Shift Dance Youth Ensemble premiering a new work by Brittni Bryan and Ian Howe, as well as a reprise of the touching work "We All Must Come Home" choreographed by Dani Tirrell and commissioned by 3rd Shift Dance.

OCT 15 + 16  / Doors

7:30PM

, Show at 8PM
TICKETS
$12 Youth + Senior / $16 General / $20 Day of Show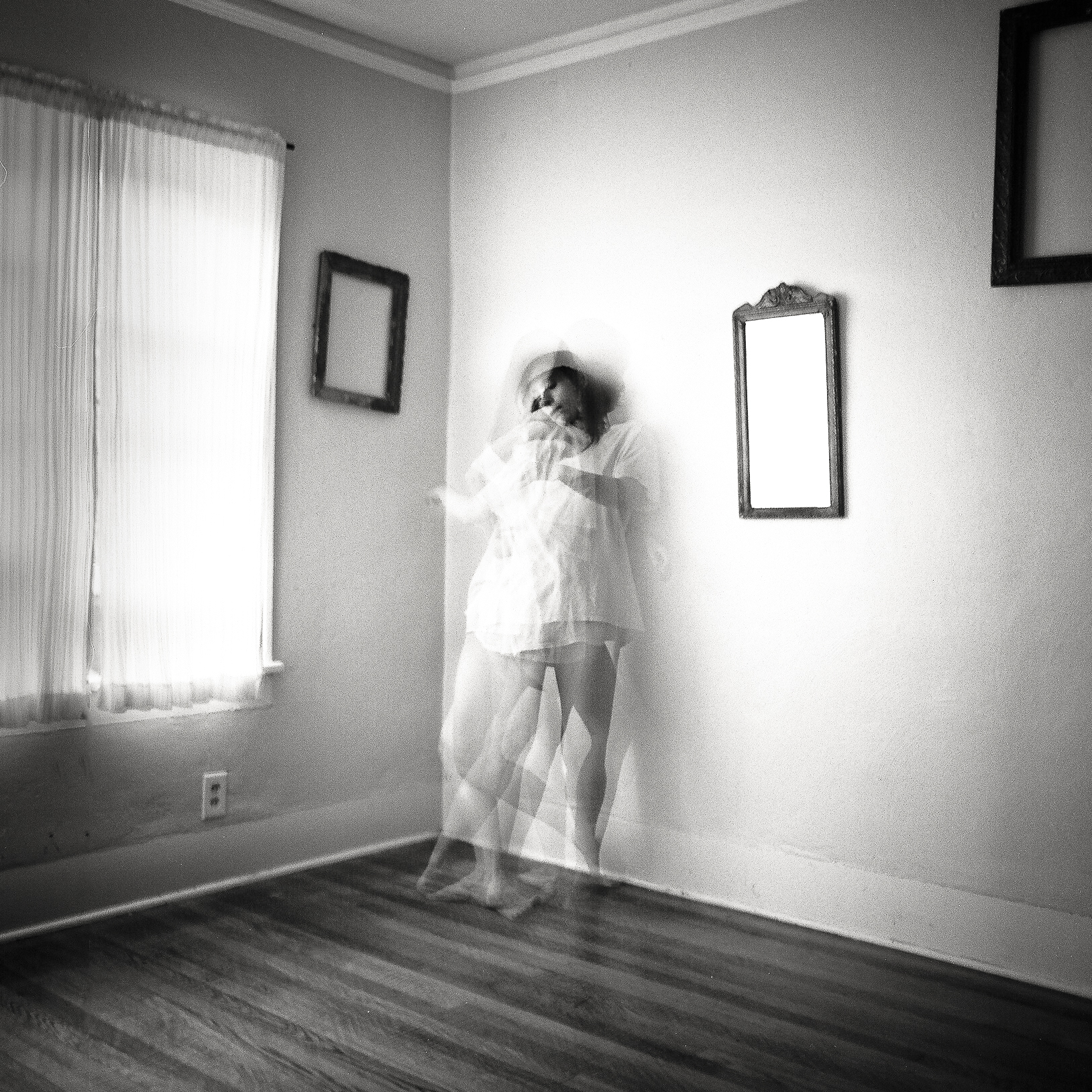 PETRA ZANKI presents 365 // Croatian choreographer and performer Petra Zanki is thrilled to premiere her first work created in the USA: an intimate, moving meditation on love, what it is, and what it might not be. Working in tandem with Seattle dancer Lauren Linder, musician Erin Jorgensen, and photographer Erica Keeling, 365 is a gradually unfolding, profound reflection based on an autobiographical collection of notes and poems written over the course of one year.
More info >>
SEPT 1 / 8PM
SEPT 2 / 8PM w/ Post-show music with Erin Jorgensen
TICKETS >>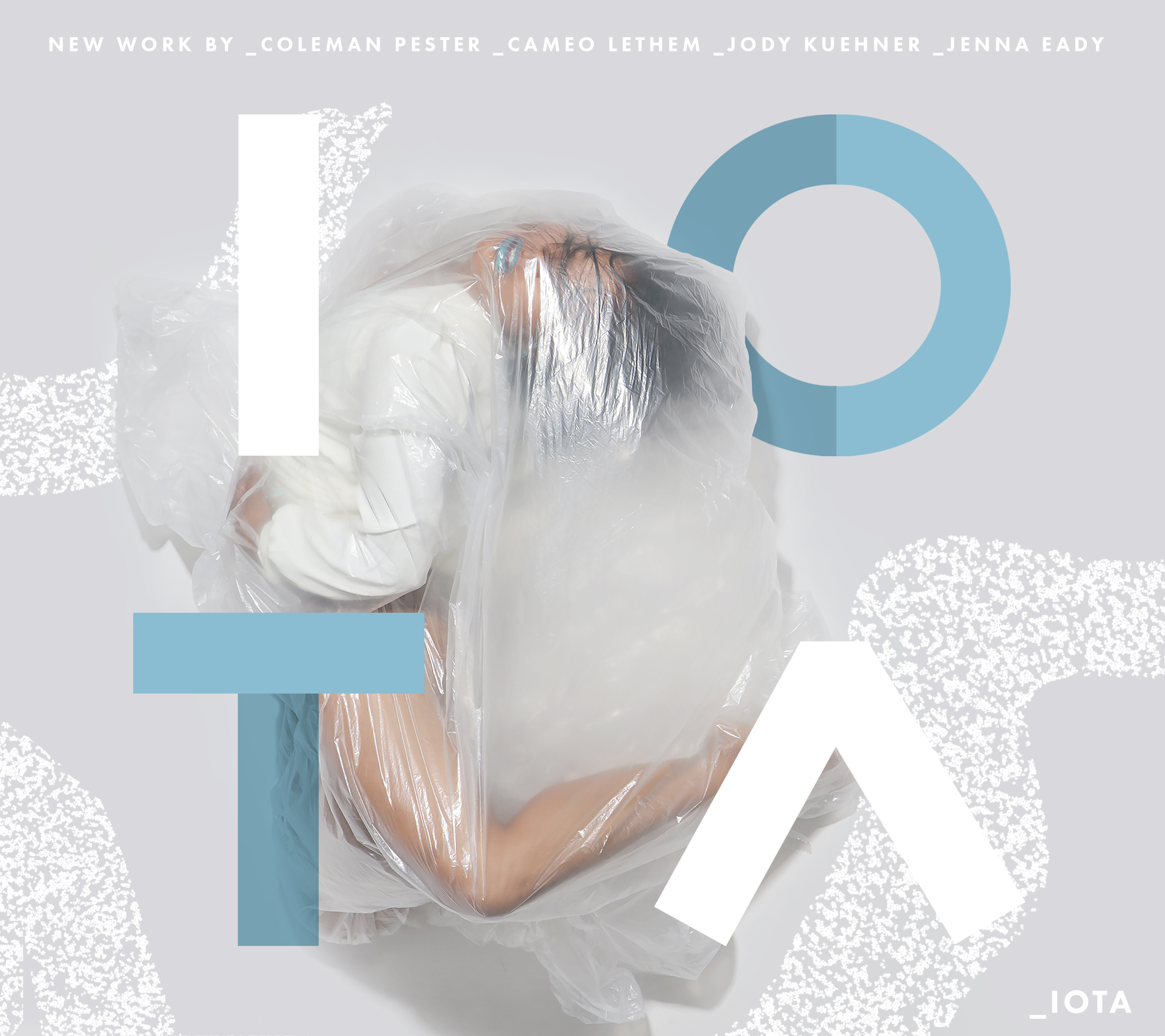 TECTONIC MARROW SOCIETY presents IOTA // COLEMAN PESTER / CAMEO LETHEM / JODY KUEHNER  / JENNA EADY

Coleman Pester, founder and director of //TECTONIC MARROW SOCIETY, debuts IOTA as a collaborative collective of female voices in this bill of fiercely intelligent innovators. They/She highlights both emerging and established choreographers from female, non binary, and queer perspectives; together they set out to challenge themes of identity.
These works are acts of coming out for all four choreographers. For Cameo and Jenna, IOTA represents their first choreographic commission in Seattle. For Jody, this will be a rare opportunity to see this established choreographer present work without the persona of Cherdonna. For Coleman, this project is a statement of //TMS' identity within the Seattle dance community. www.tectonicmarrowsociety.com
AUG 26 + 27 / 8PM // TICKETS
THE FAMILY presents LOVE IS THE MESSAGE: A BLACK PRIDE PARTY // A Party to celebrate Black LBGTQI communities and families in a safe and supportive environment. Pop up performances, Dj sets by Riz Rollins and Stas the Boss, youth activities, and dancing.
SAT JUN 25 / 8PM // TICKETS
TEAM DIVA REAL ESTATE presents DIVAS TAKE THE HILL // Divas Take the Hill is the premier Gay Pride Kick Off party on Capitol Hill. It is your only time you can see the city's best drag, burlesque, and GLBTQ talent in ONE spot before they hit the road entertaining the masses. All of the ticket and booze sales go to benefit the most vulnerable part of your GLBTQ community. We may have gay marriage in Washington State but kids are still being kicked out onto the streets by their parents because they are gay. It is not right and we need to do something about it! / This is an 18+ an event. / Hosted by DonnaTella Howe and Miss Kitty
THURS JUNE 9 / 6PM // TICKETS
Benefiting: PSKS – Peace for the Streets by Kids from the Streets
Powered by the love and glitter of Drag to the Rescue, Miss Kitty Baby, DonnaTella Howe, Sylvia O'Stayformore and Team Diva Real Estate's Diva Dwellers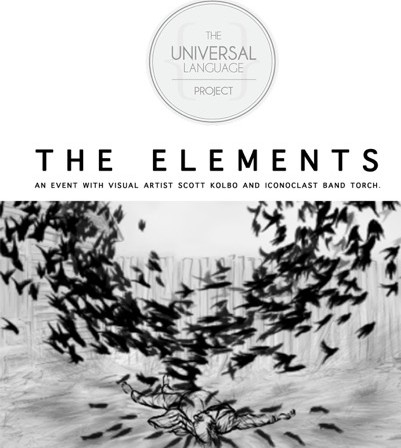 COMMON TONE ARTS presents THE UNIVERSAL LANGUAGE PROJECT 2016 SEASON: THE ELEMENTS // An interactive event with visual artist Scott Kolbo and the iconoclast band TORCH. The four classical elements of earth, fire, wind, and water will be depicted through music and brought to lie with moving canvas imagery. We will engage the audience in our depiction of a fifth element, Aether.
SAT MAY 21 / 8PM // TICKETS
THE IllUMINATIO PROJECT presents ILLUMINATIO: YO SOY // Illuminatio, from the Latin word meaning 'Illumination', is about the journey that begins with the question, 'Who am I?' The journey towards catharsis, when you truly see yourself unmasked. Choreography by Amanda Goodwin. Performance by Michelle Froehlich, Amanda Goodwin, Simon Grant, Michele McCauley, Stella Rossi + Alessandro Scott. Original music by Andrei Stomma, Felicia Loud, and Milton.
FRI MAY 20 / 7PM // TICKETS
INTREPIDUS DANCE presents FEMME // Femme is a concert inspired by the journeys and stories of women. By presenting work by female choreographers, on a company of all female dancers, Intrepidus will explore the reality of womanhood and coming of age as a woman. Featuring work by Holly Logan, Samantha Weissbach, and Lindsay Johns.
FRI MAY 6 – SUN MAY 8 / 8PM // TICKETS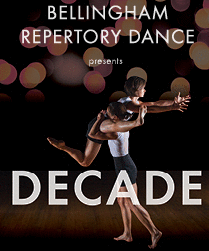 BELLINGHAM REPERTORY DANCE presents DECADE // An evening of six of the strongest and most audience-loved pieces gathered from the full ten years of the company's history, including works by Ryan Corriston, Marlo Martin, Jackie-Lou Breakey, Mary Sheldon Scott, Eva Stone, and Deborah Wolf.
APRIL 29 + 30 / 8PM // TICKETS
KARIN STEVENS DANCE presents (re)MOVE: BACK TOWARD AGAIN THE (re)TURN FACING // An evening of dance and live music ventures into personal and feminist injustices of the earth and the female body, with original compositions by Michael Owcharuk, Nate Omdal and internationally-recognized, Wayne Horvitz. Full of turbulent exchanges, (re) MOVE: (re) TURN pulls from thousands of years of scientific, philosophical and spiritual writing on connections between women and the earth.
APRIL 22 + 23 / 7:30PM
APRIL 24 / 6:30PM
TICKETS
RELAY DANCE COLLECTIVE presents PRIME // An evening of top-notch contemporary dance that will move dance lovers and newbies alike. With 24 new and returning performers, the Seattle-based troupe performs at Velocity following its 2015 sold-out performances which "demonstrated the joys of modern, contemporary, and hip hop dance without missing a beat."
APRIL 15 / 7PM
APRIL 16 / 7PM + 10PM
APRIL 17 / 7PM
TICKETS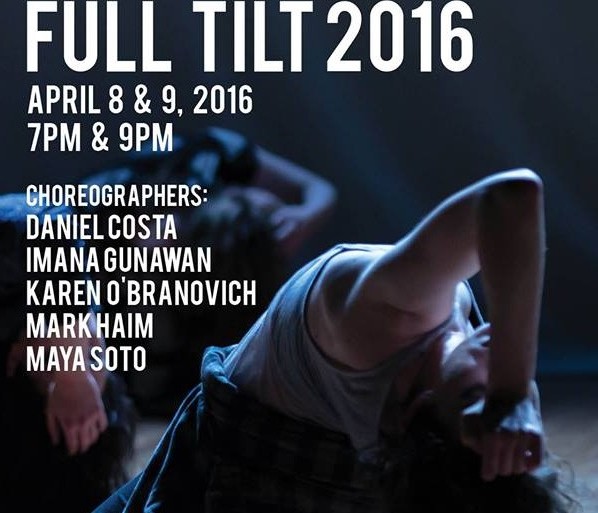 EVOKE PRODUCTIONS presents FULL TILT 2016 // Full Tilt 2016, marks Evoke Productions' 10th year anniversary and will include 5 new works by choreographers Daniel Costa, Imana Gunawan, Karen O'Branovich, Mark Haim, and Maya Soto.
APRIL 8 + 9 / 7PM + 9PM // TICKETS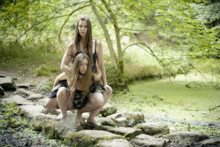 ANGELICA DELASHMETTE, KELSEY DIANE HAMON + SARAH M.F. OXFORD present BEING. // Being. will debut two unique dance works examining ideas around human existence. 

APRIL 1 + 2 / 8PM // TICKETS
SHAHANA DATTAGUPTA presents MAIN TO TERE PAAS MEIN – I AM WITHIN YOU  // Poems of the 15th century weaver-potter-poet-mystic Kabir, composed in the ten janya ragas (parent melodic scales) of Hindustani classical music. 
MARCH 27 / 6PM // RSVP: paj.nandi@gmail.com
Contribution (cash at door): $11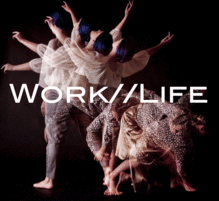 KTISK CONTEMPORARY DANCE  presents WORK/LIFE // An evening of contemporary dance inspired by the struggles of balancing work, life, and art. Choreographers Rachael Forstrom, Philippa Myler, Lauren Linder and Adrianna Hernandez provide a deeper view of how careers affect the people pursuing them. The program consists of three personal journeys into the business of life and dance.
MARCH 18 + 19 / 8PM // TICKETS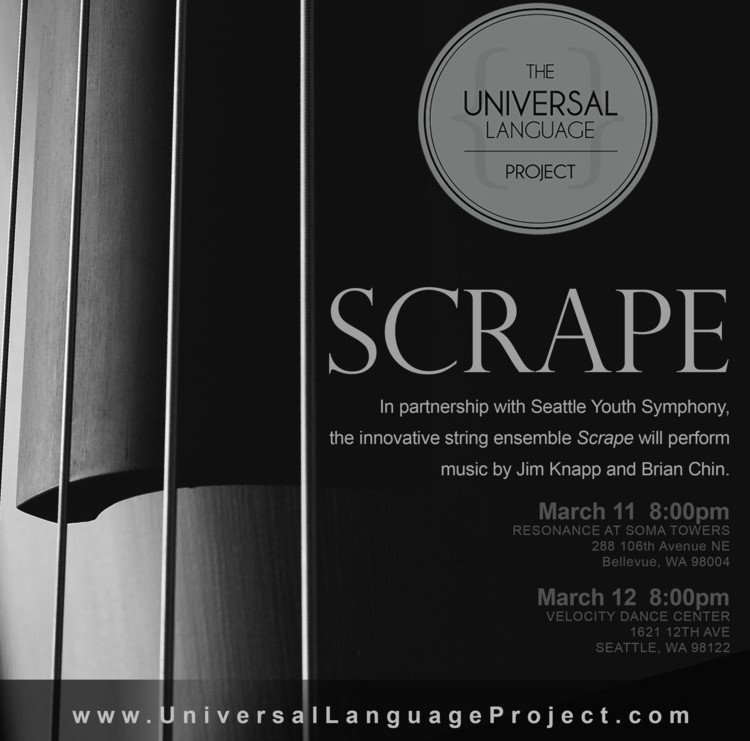 THE UNIVERSAL LANGUAGE PROJECT presents SCRAPE // The Universal Language Project is excited to partner with composer Jim Knapp and the genre smashing ensemble Scrape for their second show of the season. This event will feature Scrape with versatile soprano Cherie Hughes, and new works by Jim Knapp and Brian Chin.
COLLECTIVE SIGH presents ONE // Collective Sigh Dance's first full-length show featuring premiere works by Ciara McCormack, Heather Smith, Rochelle Rapaszky, Scotty Flores, and Zoë Galle.
FEB 26 + 27 / 8PM + MARCH 4 / 8PM // TICKETS

SEATTLE ASIAN AMERICAN FILM FESTIVAL OPENING NIGHT PARTY // Presented by Macy's and Western Union, following the screening of TOP SPIN at Northwest Film Forum. Your ticket price includes admission to the party, where there will be food, cash bar, a photo booth, and live performances.
FRI FEB 19 / 9PM // TICKETS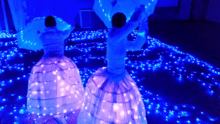 JERBOA DANCE presents LUMINOUS // After a four year hiatus, Jerboa Dance is back! Come in out of the darkness and join a fun evening of dance, sexiness, and a DJ'd after-party. Be entertained by sultry cabaret, witty dialog, spinning lights, acrobatics, drag, burlesque, and modern, athletic partnering.
FEB 12-14 / 8PM // TICKETS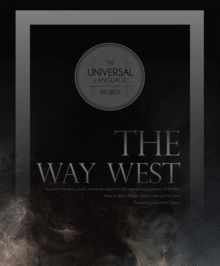 THE UNIVERSAL LANGUAGE PROJECT presents THE WAY WEST! // An event with music, words, and smoke inspired by the optimism and grandeur of the West. The Universal Language Project partners with Inverted Space, the contemporary music ensemble of the University of Washington. Features a song cycle "Campfire Songs" by Brian Cobb, a theatrical work "The Lone Ranger" by Karen Thomas, and the commissioned premiere by young composer Tim Carey.
2015 ACCESS VELOCITY EVENTS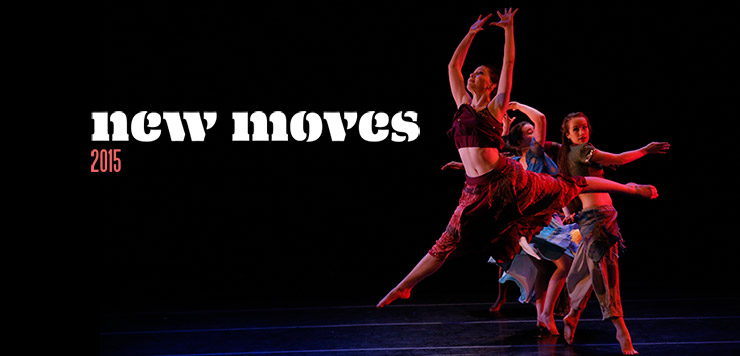 CORNISH COLLEGE OF THE ARTS DANCE DEPARTMENT presents the NEW MOVES CONCERT 2015 // Featuring choreography and performances by students. Proceeds from this event provide core funding to Cornish student scholarships.
FRI DEC 4 / 8PM + SAT DEC 5 / 3PM + 8PM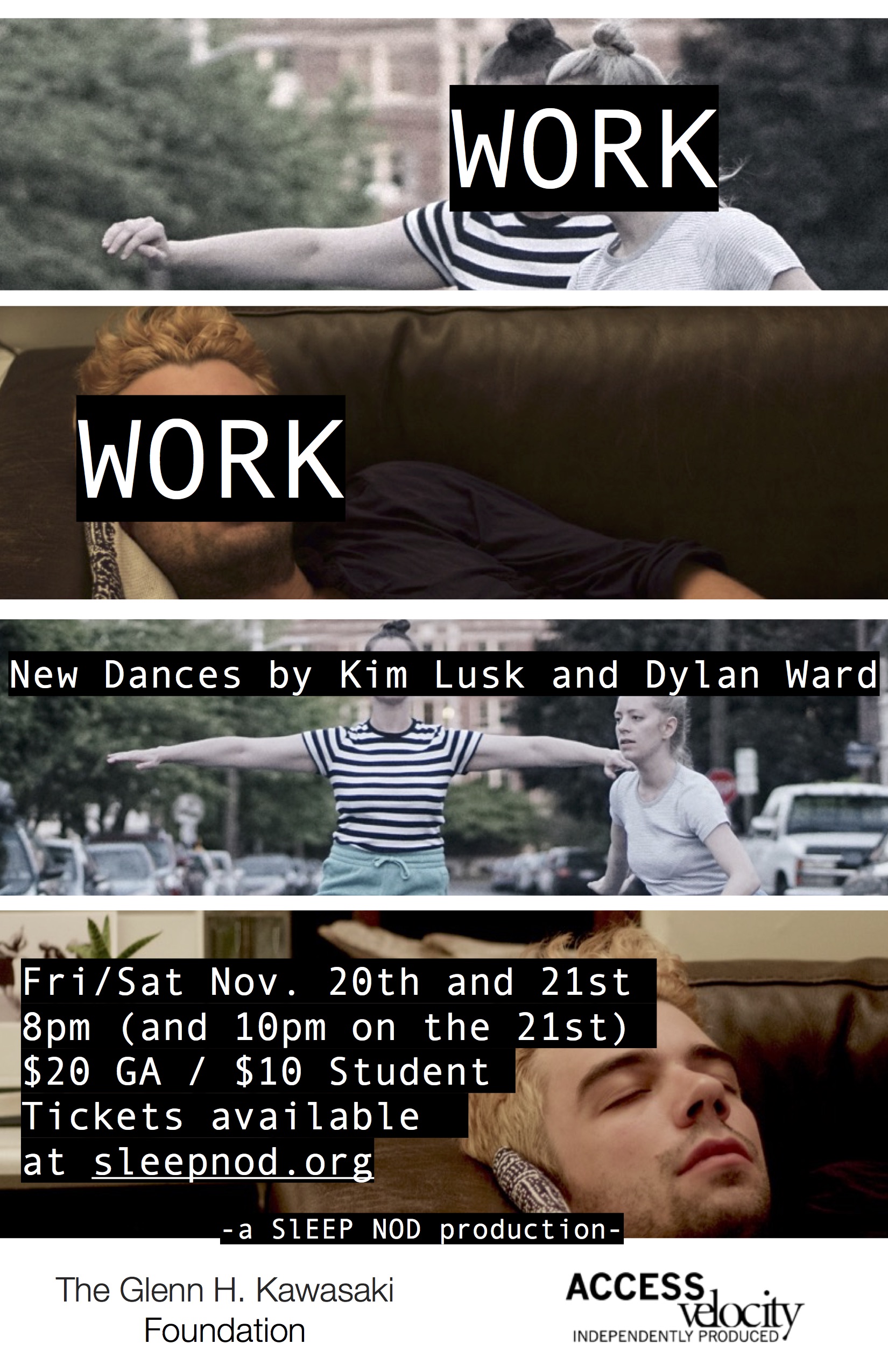 SLEEP NOD presents: WORK (new dances) 
// Choreography by Kim Lusk and Dylan Ward featuring Alex Pham, Erin McCarthy, Jim Kent, Devin McDermott and Justin Reiter.
Two new dances about HARD WORK. Quirky choreo. Unique sensibilities. Tongue in cheek dance. With virtuosity.
MORE INFO >>
NOV 20 + 21 / FRI + SAT 8PM + SAT 10PM
MAYA SOTO + NICO TOWER present WORLD PREMIERE of INNER GALACTIC: An Odyssey of the Heart // An immersive dance performance incorporating, music, spoken word, and theater as well as video, costume, light and visual design. This adventurous show uses outer space as a metaphor for the vast and complex inner workings of the heart. Inspired by space travel, the writing of Carl Sagan, the life cycle of stars and a general love of sci-fi/fantasy story-telling, Inner Galactic is a wild ride through joy, humor and heartbreak, exploring how we are truly "made of star stuff". It's a dance show, a live music concert, and an interactive art installation, all based on the idea that introspection is as endless as the cosmos and the search to understand one's self is a great adventure. Photo by Joseph Lambert.
MORE INFO >>
NOV 13 + 14 / 8PM + NOV 15 / 7PM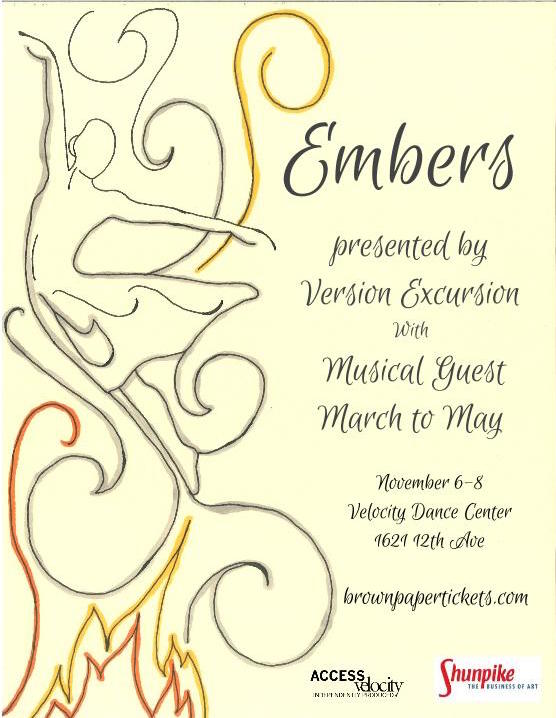 VERSION EXCURSION DANCE presents: EMBERS // Choreography by Erin Nichole Boyt, Nicole Daigle, Abby Heil with an original music performed LIVE by March to May.
NOV 6 + 7 / 8PM + NOV 8 / 7PM
KARIN STEVENS DANCE + THE SAM BOSHNACK QUINTET ENCORE PERFORMANCE // An evening of cross-continental contemporary dance – set to high-octane original jazz and part of the UW Dance Program's 50th Anniversary celebrations. Moved by the recent work of prolific Seattle trumpeter and composer Samantha Boshnack and a desire to build community and expand KSD's reach, Karin brings together an artistic team of UW alumni, alumni faculty, and 10 new dancers.
Back by demand, the four returning works and one new work pull inspiration from man-made and natural powerful local structures like the 99 Viaduct and Puget Sound, lively Juba music, intimate relationships and idiosyncrasies that occur inside of ensemble. Karin's three-movement finale work – Dormant, Exploding Syndrome, Ash Cloud – explores unexpected life eruptions with an expanded 10-dancer cast. Using the inspirations for Dormant, Karin aims to raise awareness for the Ben Townes Foundation and Seattle's revolutionary childhood cancer research.
MORE INFO >>
OCT 23 + 24 / 7:30PM + OCT 25 / 6:30PM
MEN IN DANCE / AGAINST THE GRAIN // Producers of the popular biennial Festival of Men in Dance, in its 21st year, are moving forward with a new 'off year' event to be presented October 16 and 17, 2015 at Velocity Dance Center.
Highlighting up and coming male and female choreographers with all male casts of performers, the five selected choreographers will be presented in the intimate Velocity space, after which a panel of three, chosen from the local Seattle arts community, will give live feedback. The audience in attendance will also have the opportunity to provide written feedback to the choreographers. It will be an evening of performance, process, and artistic growth through open discussion.
The chosen choreographers come from the Seattle, Walla Walla and New York City dance communities, representing modern, jazz and contemporary style techniques.
This festival's choreographer's include:
Gierre Godley of Project 44 (NYC)
Peter de Grasse (Walla Walla)
Jamie Karlovich (Seattle)
Laura Rodriguez (Seattle)
Dylan Ward (Seattle)
Gierre Godley of Project 44 in NYC, brings "The twins & misfit", "inspired by the culture shock of moving to NYC.and the idea that we are all alike in this rat race to survive, achieve, and thrive"; Peter de Grasse of Walla Walla, choreographs a duet piece, "Dance is not a Code" composed of speech, text, and movement. Seattle's Jamie Karlovich, Laura Rodriguez, and Dylan Ward also create works for the evening. Karlovich premieres a new trio "set to a rhythmic, modern version of an almost square dance inspired piece of music"; Rodriguez adds a group piece inspired by the Tron movies and video games which guide her dancers through a grid of restrictions; and Dylan Ward creates a quartet using significantly different physical types "who explore the uneven power dynamic between gay and straight male friends."
MORE INFO >>
OCT 16 + 17 / 8PM
ENTROPY presents DUST & ANGELS // An evening length dance work based on the intricacies and delicate nature of feminine relationships within a family structure. This work portrays 3 types of relationships expressed through the shared experiences of the performers. Using music and memories to propel the piece, ENTROPY grasps at the secret language between grandmother and granddaughter, the binding between soulmates, and a spiraling sibling rivalry. Choreography by Alicia Mullikin. Music by Daniel Mullikin. Dancers: Rebecca Blackwell, Jordan Colvard, Rebecca Greenfield, Margaret Hotchkiss, and Carla Negrete Martinez
SEPT 18 + 19 / 8PM //
PRIDE FOUNDATION + STORYCORPS + KUOW present LISTENING EVENT HIGHLIGHTING LBGTQ VOICES IN THE REGION // Pride Foundation is partnering with StoryCorps—an organization that records, shares, and preserves stories—for their upcoming mobile tour to Seattle. Through this partnership, Pride Foundation and StoryCorps had the opportunity to record the stories of LGBTQ people in Billings, Montana earlier this year. They are excited to continue their collaboration this summer by documenting the rich history of the LGBTQ community here in Seattle. Join us for an evening of stories exploring community, struggle, and triumph, as we listen to a selection of hand-picked recordings highlighting LGBTQ voices in the Northwest. Come celebrate our oral history and chart a new course forward!
AUG 27 / 7PM / Email Katelen@pridefoundation.org to reserve your spot
945 total views, 2 views today