// ACCESS VELOCITY //
ACCESS VELOCITY is Velocity's initiative to support independently produced performances by Seattle artists in our flexible Founders Theater. We offer affordable and flexible rental packages that respond to artists' different performance needs and offer theater rental support systems that reflect the highest national standards. Artists + organizations who have utilized Access Velocity for their independently produced performances include David Schmader/Intiman Theatre, Pat Graney, Mo' Wave Festival, Kate Wallich, Full Tilt, Louis Gervais, Men in Dance, The 3 Yells, Ten Tiny Dances, ilvs strauss + more!
UPCOMING ACCESS VELOCITY EVENTS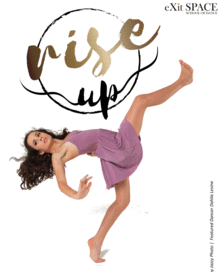 eXit SPACE presents RISE UP! //  eXit SPACE presents their pre-professional division students, thePROGRAM. Lead by co-directors Marlo Ariz (Martin) and Karen O'Branovich thePROGRAM dancers will perform an array of styles and themes including modern, jazz, and hip hop. Students worked with a stunning collection of local choreographers for their 2016-17 season rep including Marlo Ariz, Karen O'Branovich, Sam Picart, Alicia Mullikin, Noelle Price, Mary Tisa, John Roque, and Amy J Lambert.
JAN 21 + 22 / 7:30PM
TICKETS $18 General
access velocity events ARCHIVE
To see all Access Velocity Events since August 2015, CLICK HERE.
3,641 total views, 37 views today