// ACCESS VELOCITY //
ACCESS VELOCITY is Velocity's curated production support program for artists and community groups presenting in our flexible Founders Theater. We provide subsidized affordable and flexible rental packages that respond to artists' different performance needs, and offer theater rental support systems that reflect the highest national standards. Artists + organizations who have utilized Access Velocity for their performances include David Schmader/Intiman Theatre, Pat Graney, Mo' Wave Festival, Kate Wallich, Full Tilt, Louis Gervais, Men in Dance, The 3 Yells, Ten Tiny Dances, ilvs strauss + more!
UPCOMING ACCESS VELOCITY EVENTS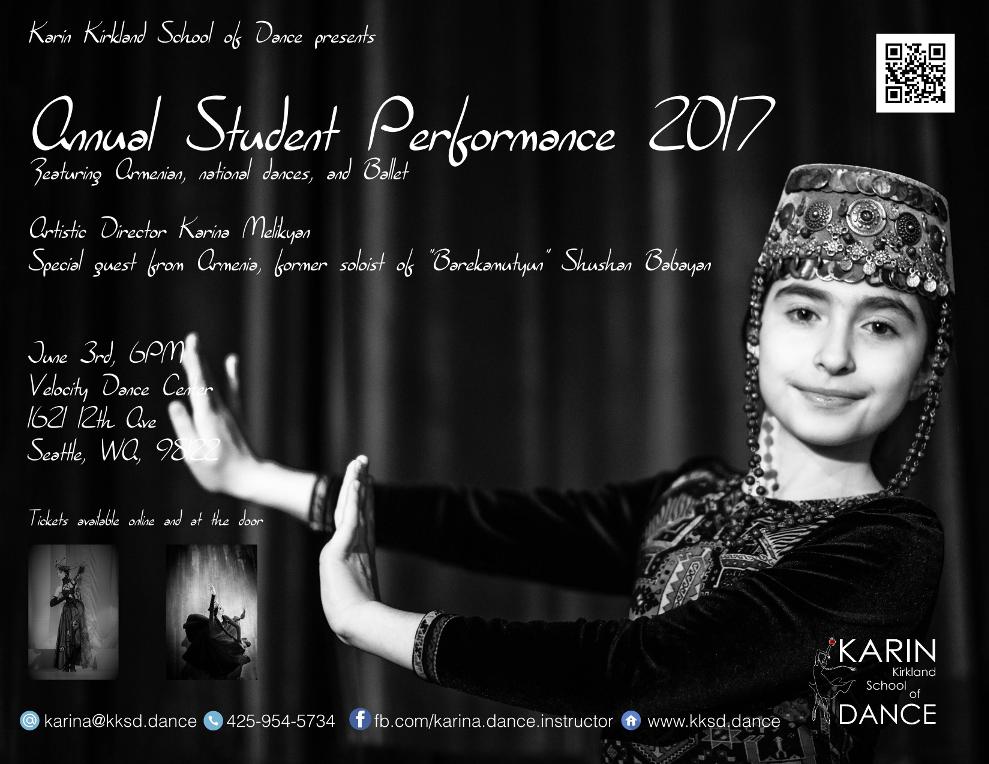 KARIN KIRKLAND SCHOOL OF DANCE / Annual Student Performance
Karin Kirkland School of Dance presents the end of the year performance featuring Armenian, Greek, Italian dances, and ballet. Special guests from Armenia and WA are invited to perform along with the students of KKSD. An exclusive choreography by Srbuhi Babaian will be presented by Karina Melikyan, the artistic director of KKSD. This is a great event to see colorful dances and costumes of different cultures. More info>>

JUNE 3 / 6PM
TICKETS $10
access velocity events ARCHIVE
To see all Access Velocity Events since August 2015, CLICK HERE.
6,066 total views, 14 views today