// ACCESS VELOCITY //
ACCESS VELOCITY is Velocity's initiative to support independently produced performances by Seattle artists in our flexible Founders Theater. We offer affordable and flexible rental packages that respond to artists' different performance needs and offer theater rental support systems that reflect the highest national standards. Artists + organizations who have utilized Access Velocity for their independently produced performances include David Schmader/Intiman Theatre, Pat Graney, Mo' Wave Festival, Kate Wallich, Full Tilt, Louis Gervais, Men in Dance, The 3 Yells, Ten Tiny Dances, ilvs strauss + more!
UPCOMING ACCESS VELOCITY EVENTS
INTREPIDUS DANCE presents FEMME // Femme is a concert inspired by the journeys and stories of women. By presenting work by female choreographers, on a company of all female dancers, Intrepidus will explore the reality of womanhood and coming of age as a woman. Featuring work by Holly Logan, Samantha Weissbach, and Lindsay Johns.
FRI MAY 6 – SUN MAY 8 / 8PM // TICKETS
THE IllUMINATIO PROJECT presents ILLUMINATIO: YO SOY // Illuminatio, from the Latin word meaning 'Illumination', is about the journey that begins with the question, 'Who am I?' The journey towards catharsis, when you truly see yourself unmasked. Choreography by Amanda Goodwin. Performance by Michelle Froehlich, Amanda Goodwin, Simon Grant, Michele McCauley, Stella Rossi + Alessandro Scott. Original music by Andrei Stomma, Felicia Loud, and Milton.
FRI MAY 20 / 7PM // TICKETS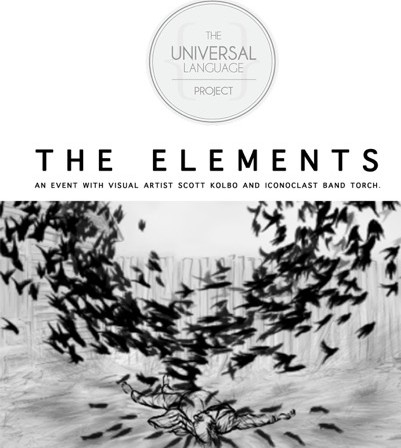 COMMON TONE ARTS presents THE UNIVERSAL LANGUAGE PROJECT 2016 SEASON: THE ELEMENTS // An interactive event with visual artist Scott Kolbo and the iconoclast band TORCH. The four classical elements of earth, fire, wind, and water will be depicted through music and brought to lie with moving canvas imagery. We will engage the audience in our depiction of a fifth element, Aether.
SAT MAY 21 / 8PM // TICKETS
access velocity events ARCHIVE
To see all Access Velocity Events since August 2015, CLICK HERE.
1,608 total views, 14 views today