// Velocity 2017 calendar //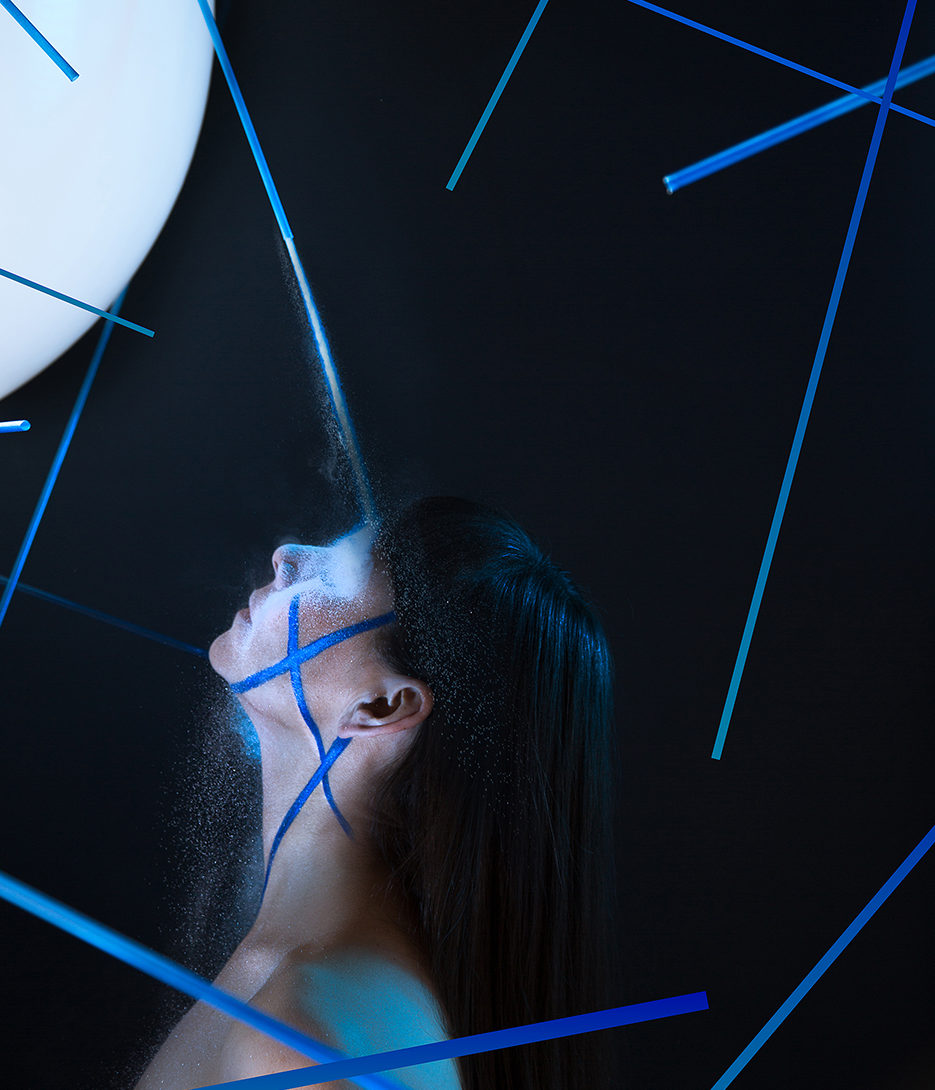 MADE IN SEATTLE: KT NIEHOFF
WORLD PREMIERE
Before We Flew Like Birds, We Flew Like Clouds
MAR 9 – APR 1 / 8PM
Velocity at 12th Ave Arts 1620 12th Ave
TICKETS $20 / $25 at the door / $18 Under 25 w/ ID / $17 MVP / $50 Patron
WORLD PREMIERE. An audience activated installation illuminating the experiences of four humans with extraordinary relationships to their bodies – an astronaut, a professional speed skater, a survivor of a death experience and a paraplegic rower – using Virtual Reality films, prerecorded and live music staged inside a floating, immersive set of star-like objects. More info >>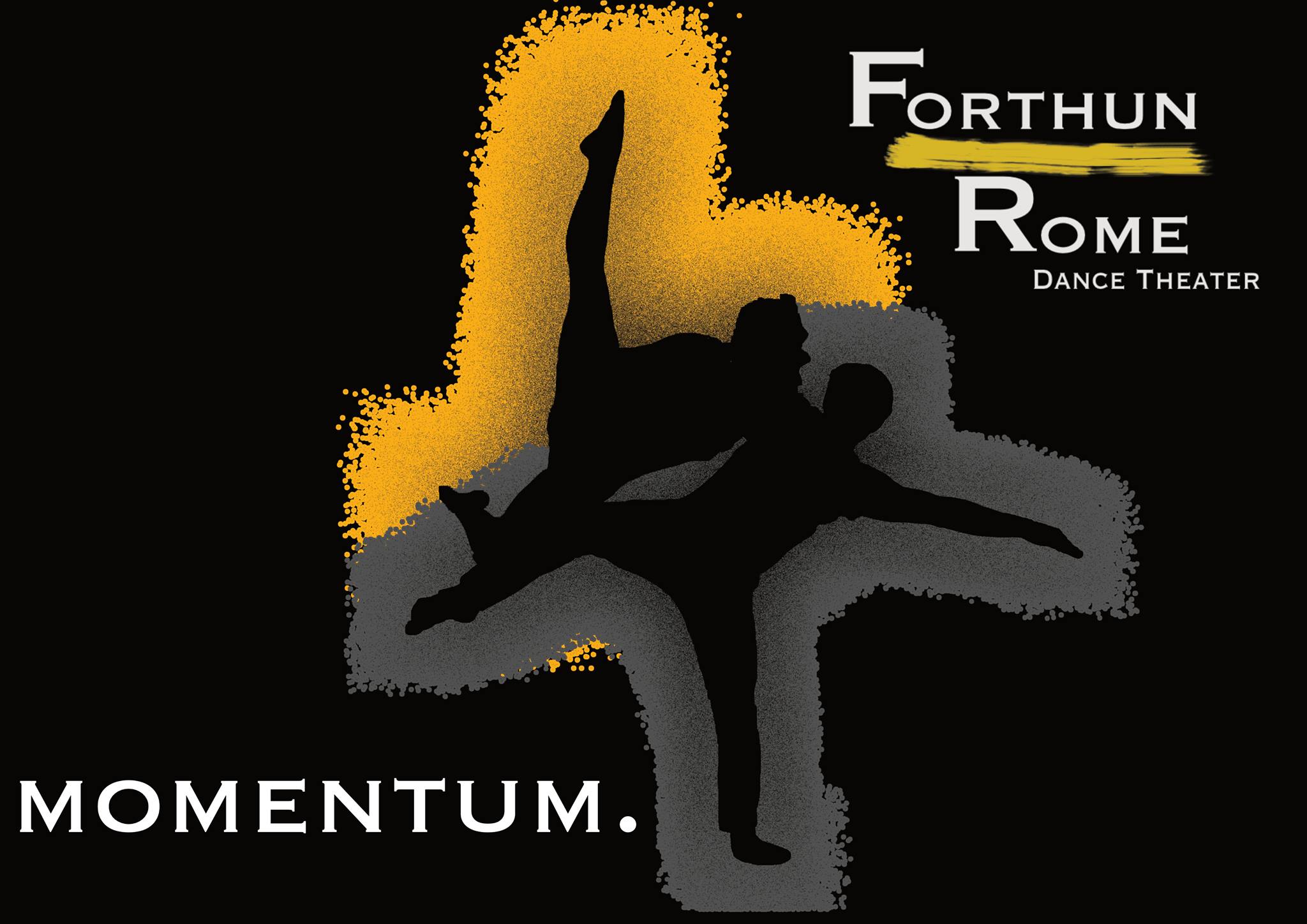 ACCESS VELOCITY: FORTHUN+ROME DANCE THEATER
MARCH 31 + APRIL 1 / 8PM
TICKETS $20 / $25 at the door

Come see Forthun+Rome Dance Theater's first solo show. The performance will feature new works by CarliAnn Forthun and Ethan Rome. "momentum." explores the theme of 'weight' both literal and metaphorical, and how shifting forces affect humans physically and emotionally. More info >>
ACCESS VELOCITY: BELLINGHAM REPERTORY DANCE
APRIL 7 + 8 / 8PM
TICKETS $15 Advance / $18 at the door
"no such place" boasts six new dances from choreographers nation-wide, as well as one returning piece from our past repertory. This winters repertory exposes an unusually rich and palpably weighted slice of contemporary dance and culture. More info >>
ACCESS VELOCITY: ASHLEIGH MILLER + FAUNIX MEDIA
APRIL 14 / 8PM
April 15 / 7 + 9PM
TICKETS $20 Advance / $25 At the door
Brain is a Radio is an immersive auditory and visual experience exploring the intersection of technology and dance. The performance experience is akin to being inside a kaleidoscopic screensaver. More info >>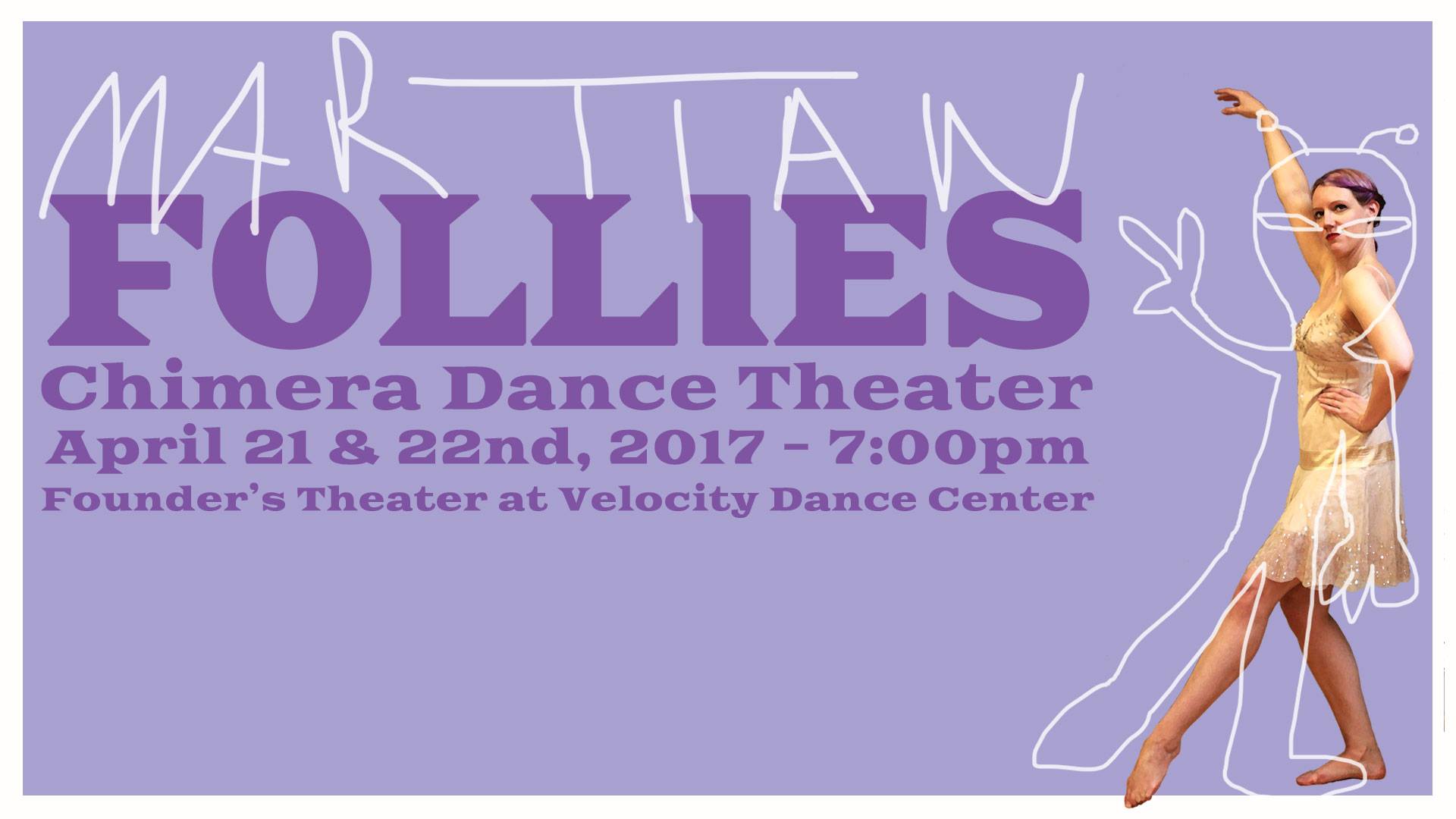 ACCESS VELOCITY: CHIMERA DANCE THEATER
APRIL 21 + 22 / 7PM
ENTRANCE IS BY DONATION
Martian Follies is a modern dance variety show features a cast of aliens, robots, actual human dancers, and more. For two nights only, they will be bringing you the best acts of 1920s & 30s cabaret / vaudevillian / Martian / cosmic traditions. More info >>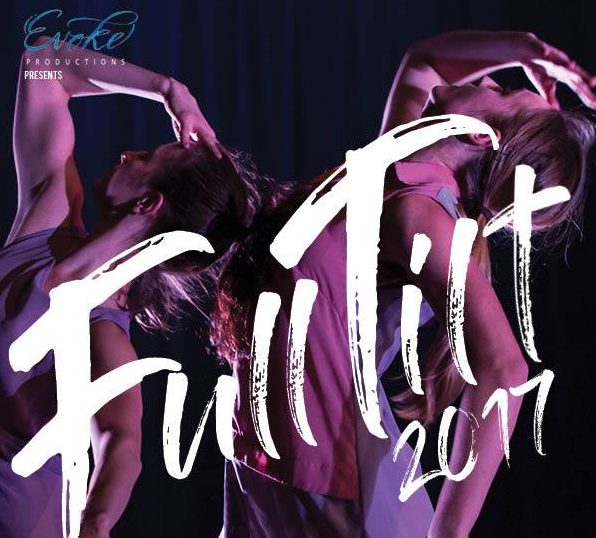 ACCESS VELOCITY: FULL TILT 2017
APR 28 + 29 / 7 + 9PM
TICKETS $18 General / $15 Student + Senior // At the door: $20 General / $17 Student Senior
Evoke Productions presents Full Tilt 2017, featuring new and reset works by Seattle Choreographers: Hailey Burt / Noelle Price / Sam Picart / Stephanie Golden / Wade Madsen // More info >>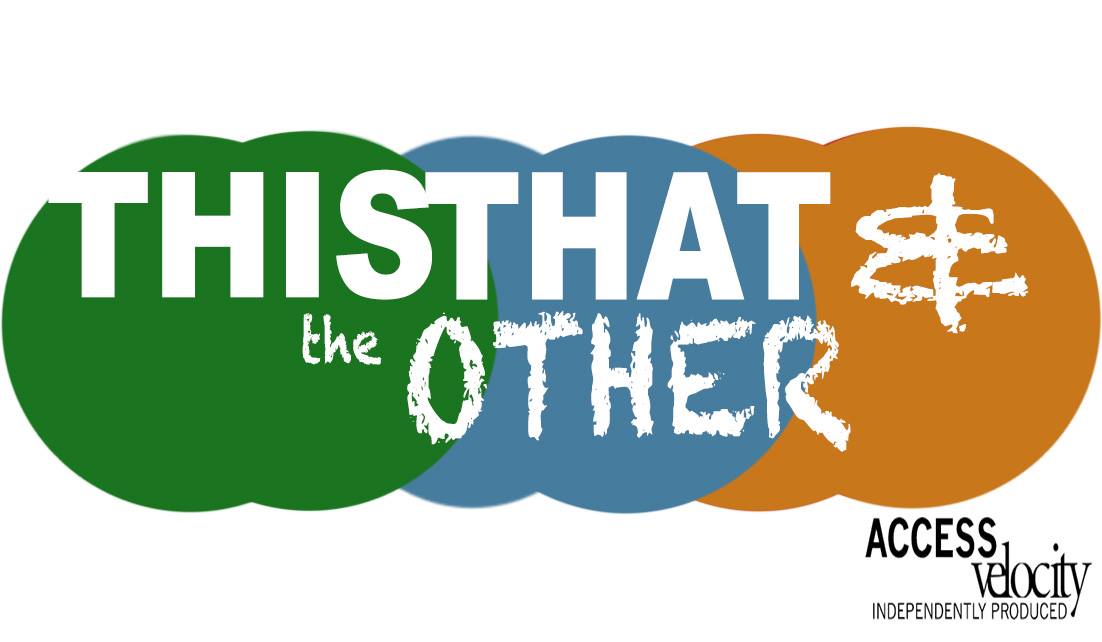 ACCESS VELOCITY: THIS THAT & THE OTHER
MAY 5 / 7PM
MAY 6 / 7PM + 9PM
TICKETS $15 General
What is this? What is that? What is the other? What other? Who's this? Do you know that? How about the other? If this, then that? Could it be the other? You're this! They're that! I'm the other! Do you want this? Can I have that? Show me the other! Over this? Under that? Beside the other? Yes, THIS! Yeah, THAT! Yay, THE OTHER! Why this that and the other? I donno…. Liz, Alyza, and Elby have been creating three new works. Join us for this community supported event full of very different worlds.... More info >>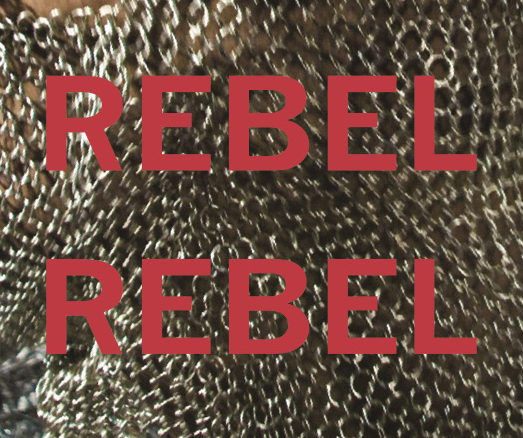 REBEL REBEL
Velocity's Spring BASH
MAY 18 / 6:30PM
TICKETS $150 / VIP $250 / ENSEMBLE OF 10 $1250 / DANCE PARTY $25
Benefiting local artists and kicking off our bold New Dance Initiative
We're celebrating our powerful community of rebels – artists, collaborators, and daring mischief makers – with cocktails, champagne, hors d'oeuvres, outstanding performances, and lively conversation with Seattle arts leaders and straight up dance lovers. More info >>
world premiere SPLIT BILL

JUNE 29, 30 + JULY 2 / 8PM

JULY 1 / 7:30PM + 10PM

Velocity Founders Theater 1621 12th Ave

TICKETS
20 / $25 at the door / $18 Under 25 w/ ID / $17 MVP / $50 Patron
Kate Wallich + The YC
and
MADBOOTS DANCE
join forces in SPLIT BILL,
a raw premiere of two new works
co-presented with Velocity Dance Center. SPLIT BILL is the beginning of a cross-country dialogue between the two companies, offering audiences in Seattle, New York and beyond a rare opportunity to engage with the works in a liminal state.
More info >>
Velocity's programs are made possible thanks to the support of our sponsors and partners: The Glenn H. Kawasaki Foundation, Case van Rij, Jeremy Steward and Eric Hartmann, Barbara Lewis + Joe Cable, Carla Scandiuzzi, The Seattle Office of Arts & Culture, 4 Culture, NEA Artworks, ArtsWA, ArtsFund, Seattle Theatre Group, and the generosity of season supporters and individual donors.
23,372 total views, 69 views today