// CALENDAR //
FEATURED EVENTS
STRICTLY OUTSIDE
SAT JUL 14
Freeway Park 700 Seneca St
FREE + open to all
This site-specific work—by choreographer Jody Kuehner with participants from the Strictly Seattle Professional/Advanced Session—will use Freeway Park as a stage for performance. The park is a landmark of urban landscaping created by Lawrence Halprin in collaboration with his wife, the famous international dance innovator Anna Halprin, and this work will highlight the park as a safe space; rejuvenating and reclaiming it from its history as a place that has inspired fear due to a series of physical assaults that took place there. In partnership with The Freeway Park Association, with community partner First Hill Improvement Association
---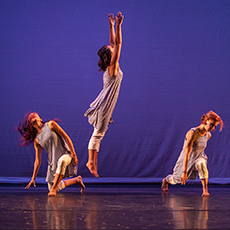 STRICTLY SEATTLE PERFORMANCES
FRI JUL 27 / 8:00PM
SAT JUL 28 / 2:00PM + 8:00PM
Broadway Performance Hall 1625 Broadway, Seattle
$20 ($25 at door) / $17 MVP Member / $15 under 25 (w/ ID) / $50 Patron
BUY TICKETS >>

Super-charged new works by Heather Kravas, Jody Kuehner, Zoe Scofield, Marlo Ariz, Daniel Costa, Jaret Hughes, and Maya Soto + films from KT Niehoff's Film Track students.
UPCOMING EVENTS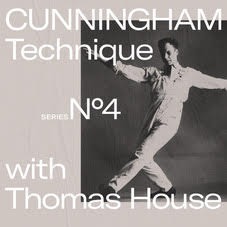 SERIES: CUNNINGHAM TECHNIQUE with THOMAS HOUSE
WEDS MAY 23–JUN 27 / 6PM–7:30PM
$60 Full Series // Drop-in $12 MVP Member ($15 regular)
REGISTER >>
Immerse in the technique and educational philosophy of Merce Cunningham. Cunningham technique challenges a dancer's ability to change direction within the body and in space. Class starts with a back warm-up and move through a series of exercises such as pliés and tendus, progressing toward large sequences that move through space. Bring your thinking caps! 
---
ACCESS VELOCITY: THE END AND THEN… ?
SAT JUN 23 / 7PM
$20
BUY TICKETS>>
Jay Hamilton, generally known as a composer/musician/performer will present 7 stories 5 with movement (dance) 2 with accompanying cello solos.  Event should last a bit more than an hour.
---
INTENSIVE: JUL 8–28
Velocity 1621 12th Ave
Early Bird Pricing: register by April 21
Regular Pricing: register by July 9, 12:01am
REGISTER >>
PERFORMANCES: JUL 27–28
FRI JUL 27 / 8PM
SAT JUL 28 / 2PM + 8PM
Broadway Performance Hall 1625 Broadway, Seattle
$20 ($25 at door) / $17 MVP Member / $15 under 25 (w/ ID) / $50 Patron
BUY TICKETS >>

One of our flagship summer festivals, Strictly Seattle is complete immersion into the Seattle dance scene. Five adult programs inspire beginning-through-professional level dancers with rigorous physical and compositional training in a challenging, invigorating environment. Strictly Seattle is a supportive community of open experimentation and camaraderie where dancers form alliances for future collaborations. Participants also work with a Seattle choreographer to create a new work, culminating in a professionally produced performance. / Photo by Kelly O
---
SEATTLE FESTIVAL OF DANCE IMPROVISATION (SFDI) 2018
25TH ANNIVERSARY
JUL 29–AUG 5
Velocity 1621 12th Ave
Regular Pricing: register by July 30, 12:01am
REGISTER >>
DANCE INNOVATORS PERFORMANCE
$20 full day ($15 drop-in)
BUY TICKETS >>
"The leading convening of practitioners in dance improvisation in the United States," SFDI is a week of master classes, discussions, performances, and other activities with international dance innovators. SFDI curators, a multiracial group gathered annually by Velocity's director Tonya Lockyer, cultivate a diverse curriculum honoring many styles of dance improvisation with influences from pop culture, political activism, indigenous ritual, mixed abilities, gender exploration, hip-hop, butoh, and more.
---
1st + 3rd Mondays / 10PM
Velocity 1621 12th Ave
FREE + open to all
MORE INFO >>
SH*T GOLD is Velocity's open mic performance night for artists experimenting in any genre, for those unafraid to fail. Low stress. High focus. Arrive at 9:30PM to sign up (or email gold@velocitydancecenter.org on the day of event). You'll have five minutes or less to take a risk. The bar will be open; the floor will be yours!
---
Velocity's programs are made possible thanks to the support of our sponsors and partners: The Glenn H. Kawasaki Foundation, Case van Rij, Jeremy Steward and Eric Hartmann, Barbara Lewis + Joe Cable, Carlo Scandiuzzi, The Seattle Office of Arts & Culture, 4 Culture, NEA Artworks, ArtsWA, ArtsFund, Seattle Theatre Group, and the generosity of season supporters and individual donors.