// SEATTLE FESTIVAL OF DANCE IMPROVISATION (SFDI) //
SAVE THE DATE
JUL 29–AUG 5, 2018
25TH ANNIVERSARY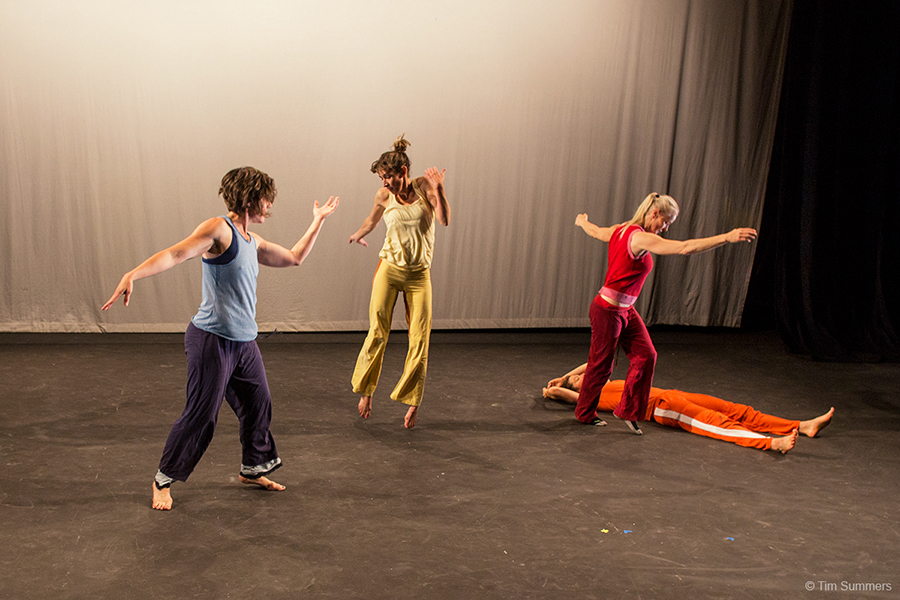 PHOTO TIM SUMMERS
"The leading convening of practitioners in dance improvisation in the United States," SFDI is a week of master classes, discussions, performances, and other activities with international dance innovators.
"SFDI was nourishing and transformative for my own creative process.
There is a willingness here to grow your ideas, and an openness to asking questions."—Jennifer Monson, SFDI Faculty
SFDI curators, a multiracial group gathered annually by Velocity's director Tonya Lockyer, cultivate a diverse curriculum honoring many styles of dance improvisation with influences from pop culture, political activism, indigenous ritual, mixed abilities, gender exploration, hip-hop, butoh, and more.
REGISTRATION
Registration will open soon.
ARCHIVE
Intensives: Joe Goode, Angie Hauser, Hilary Clark, Andrew Marcus, I Moving Lab, Anya Cloud
Classes + Performances:Karen Nelson, Raja Feather Kelly, Mike Hodapp, Katherine Cook, Corrie Befort, John Dixon, Kris Wheeler, Chris Aiken, Sheri Cohen, Haruko Crow Nishimura, Alice Gosti, Tamin Totzke, Wobbly, Karen Daley, Ann Cooper, and more
Intensives: Bebe Miller, Darrell Jones, luciana achugar, Cathie Caraker, Krista DeNio, Stephanie Nugent with Shel Wagner Rasch
Classes + Performances:HIJACK, Morgan Thorson, Linda Austin, Cyrus Khambatta, Aaron Swartzman, Lila Hurwitz, Alia Swersky, Amy O, Victoria Jacobs, Douglas MacKenzie, Melanie Noel, Karen Nelson, Wobbly, Corrie Befort, Karen Daly, John + Anna Dixon, Katherine Cook, and more
Intensives: Ralph Lemon, Andrew de Lotbinère Harwood, Jennifer Monson, Joy Davis, Jimena Paz, Ronja Ver
Classes + Performances:Onye Ozuzu, Karen Nelson, Cathy Madden, Scott Davis, John Dixon, Katherine Cook, Nóra Hajós, Ralph Lemon/ Jennifer Monson, Joy Davis, Andrew de Lotbinière Harwood, Jimena Paz, Ronja Ver, Dani Tirrell, Sarah Gamblin, Michal Lahav, Jessica Jobaris/ Matt Drews, Corrie Befort
---
Questions? Please email Velocity Associate Producer Erin Johnson at erinjohnson@velocitydancecenter.org.