sEATTLE fESTIVAL OF dANCE iMPROVISATION (SFDI)

SEATTLE FESTIVAL OF DANCE IMPROVISATION (SFDI) 2017
24TH ANNUAL SFDI / JULY 30 – AUG 6
SEE THE SFDI 2017 SCHEDULE >>
"SFDI was nourishing and transformative for my own creative process.
There is a willingness here to grow your ideas, and an openness to asking questions."
– JENNIFER MONSON, SFDI FACULTY
The international SEATTLE FESTIVAL OF DANCE IMPROVISATION (SFDI) is a world-renowned festival that provides the perfect opportunity to learn and share experiences with some of the most highly regarded artists working in the field of dance today. SFDI is a week of intensives, classes, jams, somatic labs, site-specific workshops, performances and discussions focused on fostering the study and practice of dance improvisation.
solo/group improvisation + contact improvisation + somatics + real-time composition + contemplative dance practice + creative process + narrative and social justice + skinner releasing technique + feldenkrais + dance theater + performance
2017 INTENSIVES // Joe Goode / Angie Hauser / Hilary Clark / Andrew Marcus / I Moving Lab / Anya Cloud
2017 CLASSES + PERFORMANCES // Karen Nelson / Raja Feather Kelly / Mike Hodapp / Katherine Cook / Corrie Befort / John Dixon / Kris Wheeler / Chris Aiken / Sheri Cohen / Haruko Crow Nishimura / Alice Gosti / Tamin Totzke / Wobbly / Karen Daley / Ann Cooper + MORE
ON THIS PAGE >> REGISTRATION / INTENSIVE FACULTY / SCHEDULE / PERFORMANCES + PUBLIC EVENTS
SEE CLASS DESCRIPTIONS + FACULTY BIOS >>

LEARN MORE ABOUT SCHOLARSHIPS + HOUSING + POLICIES >>
REGISTRATION
INTENSIVES FILL UP QUICKLY.
REGISTER FOR SFDI TODAY. // REGISTRATION IS OPEN UNTIL THE FIRST DAY OF THE FESTIVAL!

REGISTER FOR ENTIRE SFDI 2017 FESTIVAL PACKAGE
Sign up for your choice of Morning, Mid-day and Afternoon Intensives with Joe Goode, Angie Hauser, Hilary Clark, Andrew Marcus, Taisha Paggett, and Anya Cloud. Includes unlimited drop-ins, performances and jams.
>> Entire SFDI 2017 Festival Package: $550
We are currently taking a waitlist for Joe Goode's Mid-day Intensive. Please contact Erin at erinjohnson@velocitydancecenter.org to be added to the waitlist. 

REGISTER FOR INDIVIDUAL INTENSIVES
Sign up for an individual 5-day, 4-day, or 3-day intensive without unlimited drop-ins. Includes performances and jams.
>> Morning Somatics Intensive with Andrew Marcus: $200
>> Morning Intensive with I Moving Lab: $200
>> Mid-day Intensive with Joe Goode, Angie Hauser, or Hilary Clark: $400
>> Afternoon Fundamentals of Contact Improvisation with Anya Cloud: $110
We are currently taking a waitlist for Joe Goode's Mid-day Intensive. Please contact Erin at erinjohnson@velocitydancecenter.org to be added to the waitlist. 

REGISTER FOR UNLIMITED DROP-INS
Sign up for unlimited drop-in classes only. Includes performances and jams.
>> Unlimited Drop-ins: $150

DROP IN TO INDIVIDUAL CLASSES + JAMS
No pre-registration required

>> All drop-in classes 2 hours: $20 each
>> All jams: $5 each
2017 SFDI INTENSIVE FACULTY
JOE GOODE is a choreographer, writer, and director whose first concern as an artist is to provide a "deeply felt, profoundly human experience" in the theater. He is widely known as an innovator in the field of dance for his willingness to collide movement with spoken word, song, and visual imagery. He was awarded a John Simon Guggenheim Fellowship in 2007, and the United States Artists Glover Fellowship in 2008. In 2006 Goode directed the opera Transformations for the San Francisco Opera Center. His play Body Familiar, commissioned by the Magic Theatre in 2003, was met with critical acclaim. INTENSIVE DESCRIPTION>>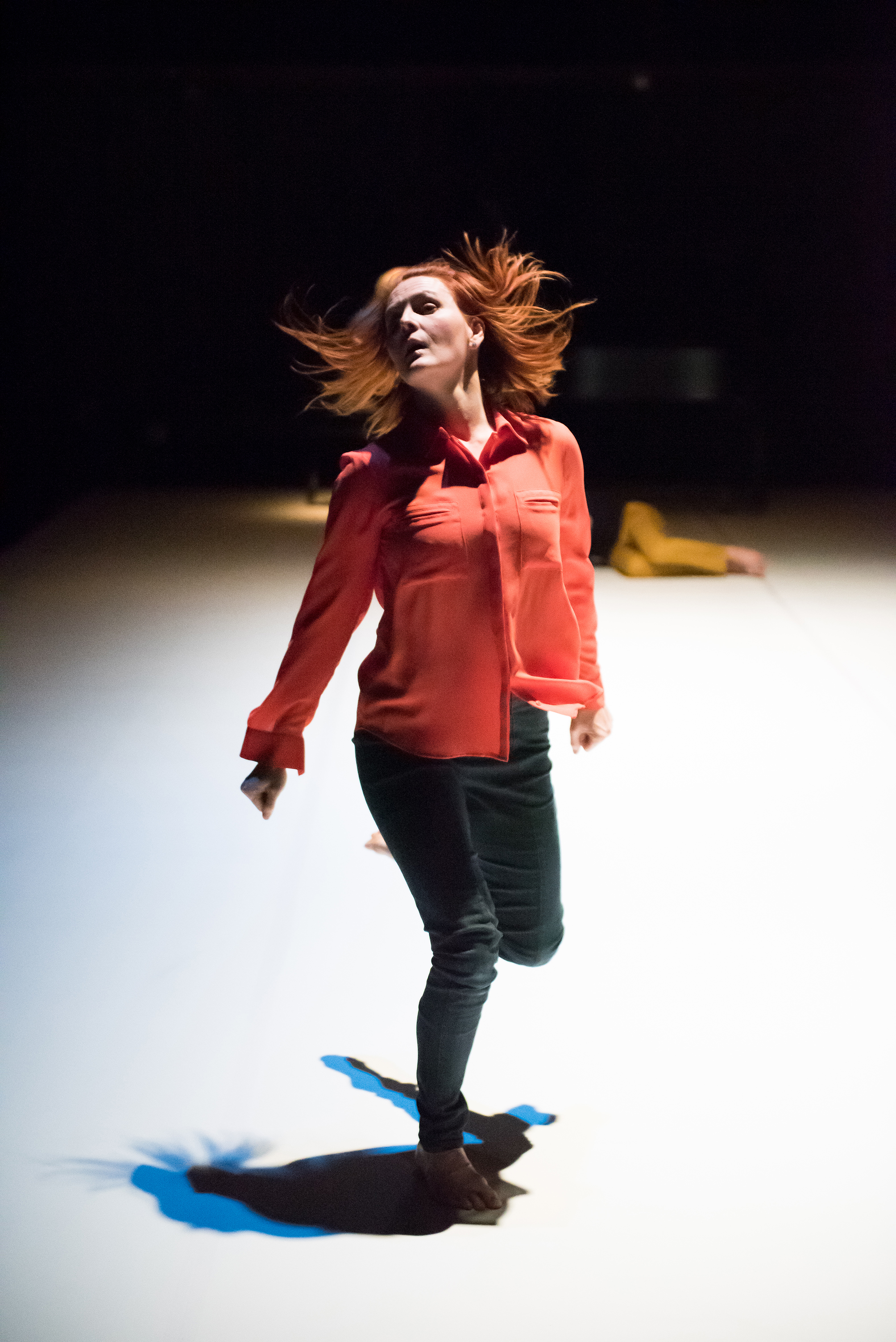 ANGIE HAUSER is a choreographer, performer, and teacher.  Her work is grounded in improvisation and collaboration.  She is a senior member of Bebe Miller Company receiving a BESSIE Award for her creative work with the company.  Since 2000 she has collaborated with Miller as a dancer, performer, writer and artistic collaborator. Her long time collaboration with dance artist Chris Aiken has yielded multiple grants from the National Performance Network, and work presented at national and international venues including The Dance Center, Links Hall, Bates Dance Festival, Movement Research at Judson Church and Florida Dance Festival. Other choreographic projects include collaborations with nationally and internationally recognized dance artists Jennifer Nugent, K.J. Holmes, Darrell Jones, Andrew Harwood, Kathleen Hermesdorf, Paul Matteson, and musicians Mike Vargas, Jesse Manno, Tigger Benford, and Andre Girbou. She has danced with the companies of Elizabeth Streb, Liz Lerman and Poppo Shiriashi, and taught dance technique, choreography, contact improvisation and improvisation throughout North America and in Europe.  She received her MFA from Ohio State University.She is on the dance faculty at Smith College in Northampton, MA. INTENSIVE DESCRIPTION>>
HILARY CLARK is a dancer, teacher and choreographer, performing in pivotal experimental dance and theater work, touring nationally and internationally. She received a New York Dance and Performance Award (2008) for her work with Tere O'Connor, luciana achugar, and Fiona Marcotty. She has also worked with Luke George, Jen Rosenblit, Miguel Gutierrez and the Powerful People, Young Jean Lee Theater Company, Jon Kinzel and Larissa Velez Jackson. As a 2015 Artist in Residence at collective address (NYC), she explores the role and work of the dancer as well as developing Duet for/with/including Jen. Her solo, Accessories of Protection, premiered at Danspace Project (2012), her work as performer and choreographer is documented in Jenn Joy's book The Choreographic (MIT, 2014). Clark has taught at Chunky Move, Portland Institute of Contemporary Art, Pacific NorthWest College of Art, and Movement Research. She recently opened Citrine Pilates & Wellness in Brooklyn, NY. INTENSIVE DESCRIPTION>>
ANDREW MARCUS founded Disappearance in 2010 to explore boundary space between the ordinary, the beautiful, and the sublime. Disappearance develops practices to effectively transcend such boundaries; to encourage experience of the magical and the erotic; and to unequivocally engage the Real. Marcus holds an MFA in Dance and Performance from Arizona State University. His experiments with improvisation and somatic practices date to 1980, and he is active internationally. The School Of Disappearance opened in 2013. Previously, Marcus founded The Slow Training For Embodied Projects and Marcus Vesseur Moves with Wilma Vesseur (Netherlands) from 2007, toward alternatives to stage performance practice. Between 2001-2010 he developed Sensation And Form, a physical approach to dance composition and Technique For A Soft Body, a synthesis of his studies of release techniques and contact improvisation. From 1992-2001 he was adjunct faculty at the Experimental Theatre Wing at NYU/Tish School Of The Arts. INTENSIVE DESCRIPTION>>
I MOVING LAB is an intercultural and indigenous based contemporary movement and performance ensemble. Formed in New York City and globally-based, I Moving Lab create performances, activations and gatherings that stem from international, intercultural, indigenous and interdisciplinary processes and perspectives. This intensive will be facilitated by JACK GRAY (Aotearoa/New Zealand) and DÅKOT-TA ALCANTARA CAMACHO (Guåhan/Guam).
INTENSIVE DESCRIPTION>>

ANYA CLOUD dances with the body that she has to cultivate radical aliveness. As a contemporary dance artist her research includes making, collaborating, practicing, performing, and teaching. She values sharing her work in diverse contexts and with diverse people. As a dancer and dance maker she has worked with and/or performed for Sara Shelton Mann, Nancy Stark Smith, Ishmael Houston-Jones, Karen Nelson, Eric Geiger, Karen Schaffman, Yoalnde Snaith, Leslie Seiters, Mary Reich, and Kristianne Salcines among others. Her ongoing work with Sara Shelton Mann profoundly impacts her artistry. She has had the pleasure of teaching at Tanzquartier, Freiburg Contact Festival, Contact Austria, Israeli Contact Improvisation Festival, Ibiza Contact Festival, wcciJAM, Salt Dance Fest, and Ukraine Contact Improvisation Festival. She holds an MFA in Dance Theatre and currently teaches Dance at CSUSM, in addition to co-directing PADL West. She is also in the Feldenkrais™ Certification Training Program. www.anyacloud.com INTENSIVE DESCRIPTION>>

SFDI 2017 SCHEDULE
// SEE THE SFDI 2017 SCHEDULE >>


PERFORMANCES + PUBLIC EVENTS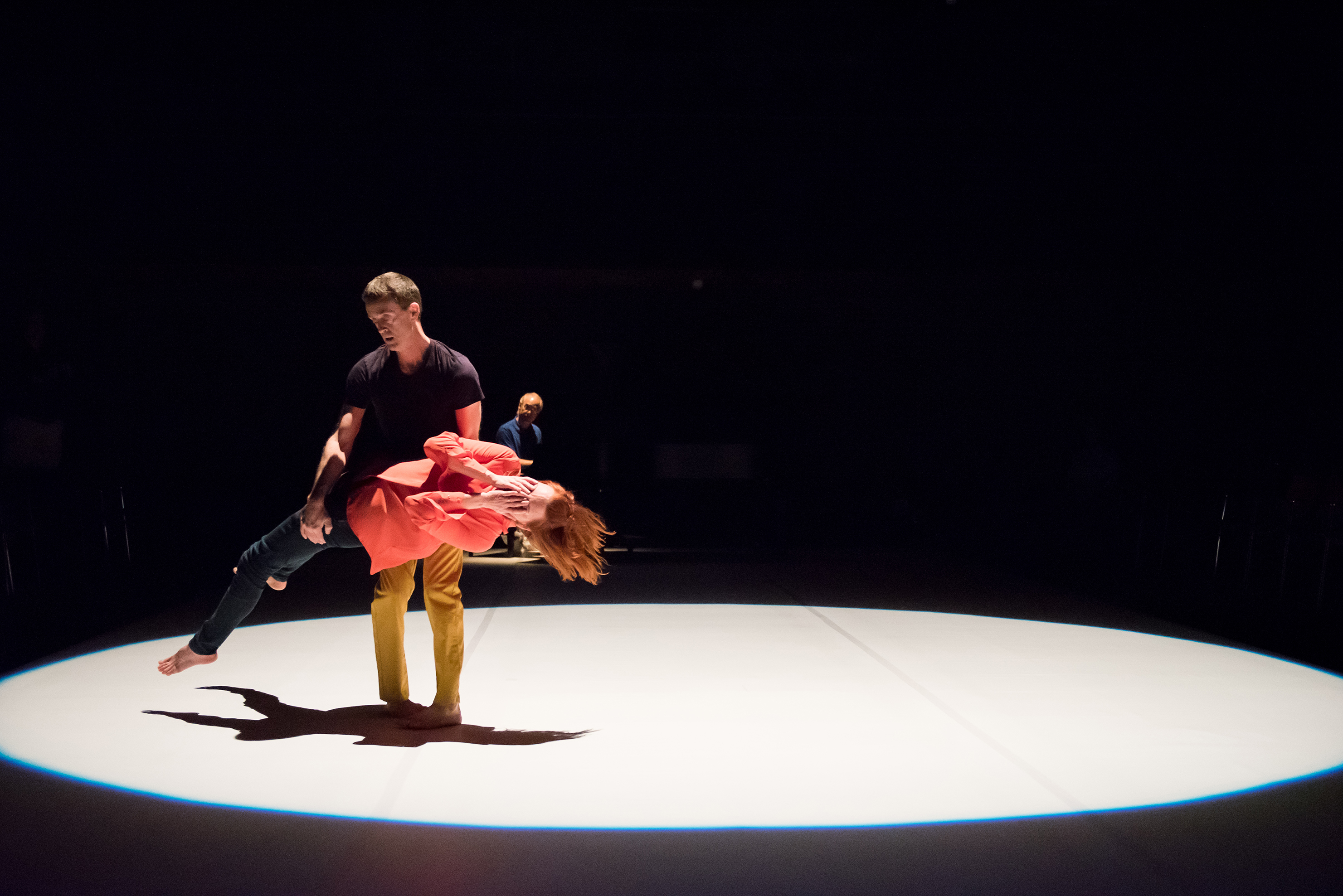 SFDI CONVERSATION: LIGHTNING TALKS + ROUND-TABLE
WEDS AUG 2 / 6-8:30PM
Velocity Founders Theater 1621 12th Ave
FREE + open to all
In this popular evening of performance, presentations, and community dialogue, SFDI intensive faculty share what's currently driving their research and practice.
SFDI: DANCE INNOVATORS IN PERFORMANCE
THURS AUG 3 / 12-9:30PM
Velocity Founders Theater 1621 12th Ave
Erickson Theater 1524 Harvard Ave
TICKETS $20 full day advance / $10 per performance at the door / FREE for SFDI participants
A day of research in performance and conversations featuring a critical mass of exciting artists who have been dancing everywhere but in the mainstream. More info>>
SFDI PERFORMANCE: HISTORY OF CONTACT IMPROVISATION THROUGH THE BODY
(Part of Dance Innovators in Performance)
THURS AUG 3 / 8PM
Velocity Founders Theater 1621 12th Ave
$10 per performance at the door / FREE for SFDI participants
Journeying in time from 1972-2017, this demonstration/conversation explores the development of a post-modern dance form. Conceived and facilitated by Karen Nelson with local and inter/national CI practitioners.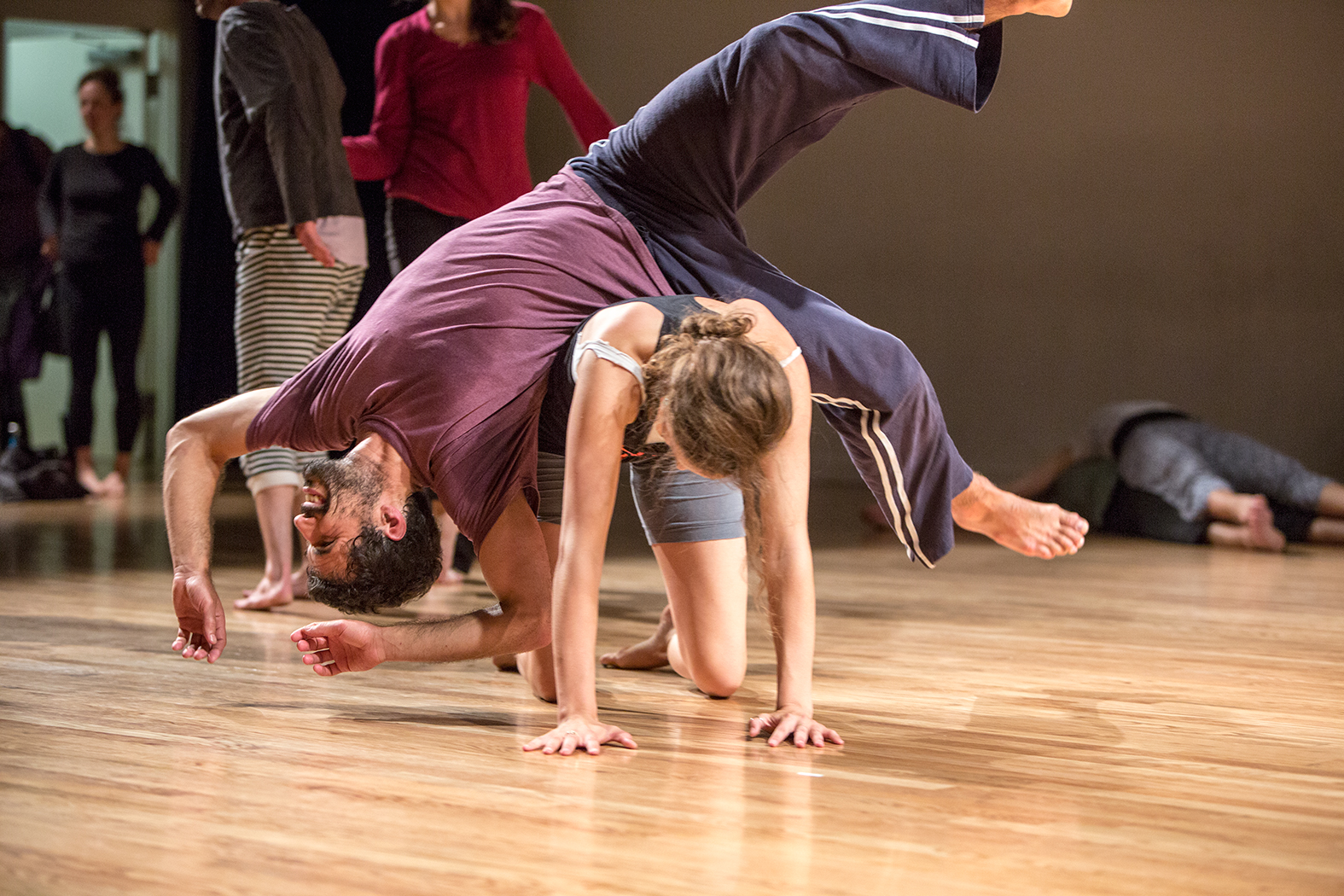 SFDI: UNDERSCORE
FRI AUG 4 / 7:30-11PM
Velocity Founders Theater 1621 12th Ave
FREE + open to all
A long-form open improvisation structure for practicing and examining dance improvisation. If you're never attended an Underscore, be sure to attend the talk with Katherine Cook in Velocity Founders Studio on Thursday, 5:30-6:30pm.
SFDI: PARTICIPANT PERFORMANCE
SAT AUG 5 / 7:30PM
Velocity Founders Theater 1621 12th Ave
FREE + open to all
Performances by SFDI participants.
SFDI: NIGHTLY DANCE JAMS
Open movement jams welcome to all.
Velocity Founders Theater 1621 12th Ave
$5 at the door / FREE for SFDI Participants
Learn more about each Jam on the SFDI 2017 Jams page // Coming soon!

Seattle Festival of Dance Improvisation is supported in part by an award from the National Endowment for the Arts and special underwriting through Velocity's New Dance Initiative by Glenn Kawasaki. Additional support provided by our season sponsors 4Culture, Glenn H. Kawasaki Foundation, ArtsFund, Office of Arts + Culture, Jeremy Steward & Eric Hartmann, and Barbara Lewis & Joe Cable.
9,276 total views, 3 views today