// BECOME A MONTHLY VELOCITY PARTNER (MVP) //
Our Monthly Velocity Partners (MVP) program is a way for our most dedicated community members to get the most out of what Velocity has to offer. Starting at $15 a month, MVPs receive benefits such as up to 30% off tickets, 20% off classes and workshops, discounted studio rentals, invitations to special MVP only events, and reserved seating at performances. They also get the warm feeling of knowing their monthly support sustains Velocity and our groundbreaking artistic programs.
Every MVP helps build a city where dance is valued and a vital part of the social + cultural fabric of our communities.

Become an MVP at the level that suits you. BECOME AN MVP TODAY >>
ARTIST MVP

$15 OR MORE MONTHLY CONTRIBUTION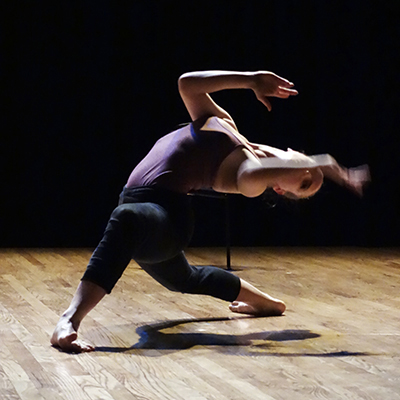 You are a potential ARTIST MVP
– If you are an artist, or about to become one
– If you want to be more involved, while saving money
– If you wish to support Velocity and the wider independent dance community
If you are any of the above, then the ARTIST MVP is for you!
+ Discounted classes, workshops, summer and winter intensives
+ Discounted studio rentals
+ Discounted tickets to Velocity produced events
+ One Bring-a-friend to a Velocity Performance Pass
+ Invitations to special MVP events
+ Consulting and Professional Development
* Artist MVP: benefits valued at $225/yr. // All donations above $225/yr are tax deductible.
DANCE ADVOCATE or CULTURAL CHAMPION MVP

You are a potential DANCE ADVOCATE or CULTURAL CHAMPION MVP
– If you want to join a community of like-minded dance lovers
– If you want to attend and engage more deeply with Velocity performances and programs
– If you want to learn more about dance and the forces that are shaping the future of the art form
If you resonate with any of the above, the DANCE ADVOCATE or CULTURAL CHAMPION MVP is for you!
DANCE ADVOCATE MVP // $30 TO $99 MONTHLY CONTRIBUTION
+ Discounted tickets to Velocity produced events
+ Advanced Waitlist Priority + Invitations to exclusive MVP events
+ Opportunities to meet presenting and visiting artists
+ Bring-a-friend to a Velocity Performance Pass
* Advocate MVP: benefits valued at $170/yr. // All donation above $170/yr are tax deductible.


CULTURAL CHAMPION MVP // $100 OR MORE A MONTH (SURPRISE US!)
+ All the benefits of a Dance Advocate PLUS:
+ Reserved Seats for Velocity produced events
+ Complimentary drinks at Velocity produced performances
+ One complimentary ticket to the annual benefit auction
+ Named an underwriter for a program or event
* Champion MVP: benefits valued at $295/yr. // All donation above $295/yr are tax deductible.


MVP SPOTLIGHT
NAME: Syniva Whitney
MVP: Artist
MVP SINCE: July 2016

BIO: Syniva Whitney makes performance inspired by their non-binary, trans, queer, black + multiracial identity. This on-going movement based research started the project Gender Tender and created the Gender Tender Method for dance and performance. They have shown their dance, acting, visual art and film based work at various venues in Seattle and nationally most recently at Velocity's Next Fest NW and are currently preparing a new work that will show this summer at the NW New Works festival at On the Boards. They area a teaching artist as well. This past fall they led a series for Velocity's Investigative Movement Practices and currently they teach a weekly dance improvisation class at Studio Current where they also assist with programming. Their work often features fellow queer trans performer Will Courtney, their real life partner, favorite person in general and frequent collaborator.  www.syniva.weebly.com

How did you first get involved with Velocity?
I was drawn to the excellent artists here. Especially because about six years ago I got serious about saying "I want to be a choreographer; I don't want to just be a dancer, I don't want to just be a performer– how do I learn about technique and concepts and engaging an audience with experimental work?" Everybody recommended I come here.  I talked to Tonya and felt super welcomed.  It wasn't just learning from different dancers and choreographers who come through here, but also having Tonya's mentorship when she knew I wanted to be more involved in sharing work.
What moved you to become an MVP?
I feel like I'm at a point in my life where I know how important it is to support things that support me.  I actually feel like Velocity benefits me way more than I do Velocity as an MVP.  But it's what I can do as an artist, and I love to feel like there's something I can do beyond performing.  It seems like a small exchange for what Velocity gives me, which is support and mentorship and opportunities, and discounts on workshops.  I think it's just a great way to be engaged at that level and support the work that's made here.
What is something that you've accomplished in the last six months that you feel you're most proud of?
That's a good one.  I think in the last six months my proudest accomplishment is actually in becoming super comfortable with my non-binary gender identity, and vocalizing the pronouns that I use, and feeling very confident in my life.  I feel like it's making my interactions with the world way better– more open, more engaged.
How would you spend the perfect day in Seattle?
Levitating above the space needle! (laughs)  I don't know, I'm really an outside person, so I guess I'd spend the day paddle boarding around Greenlake, or go someplace with ancient redwoods all around, and perfect weather– 71 degrees, blues skies… it doesn't really get better than that.
Is there anything else you'd like to share about Velocity?
I feel really lucky to be a part of the Velocity family.  I've felt that way for a long time and it means so much to me.  I'm so thankful for all the work Velocity does here because we really need it in this town.  Dance definitely needs it– it's invaluable.  I wish I could do more than what I do as an MVP.  I think it's hard to understand sometimes the significance of Velocity.  It's not just the space– Velocity echoes throughout Seattle, and nationally too.  Especially since being a part of SFDI, it's really easy to see how people take what they learn here with them, and it creates a lot of conversation between dancers, and cities, and cultures.
12,673 total views, 8 views today