// SPEAKEASY SERIES //
On this page // ABOUT * SCHEDULE OF EVENTS * VELOCITY OPEN FORUMS * PROPOSE A PROJECT
See also // SPEAKEASY ON STANCE * ARCHIVE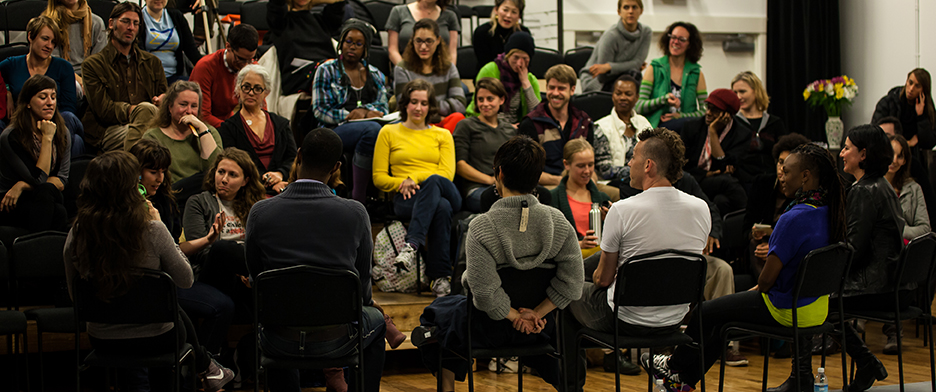 The Speakeasy Series is an artist and Velocity-curated series of panel discussions, audience labs, show + tells, performance lectures, informal community conversations and/or other formats that focus on provocative or timely issues of aesthetics, philosophy or the intersection of dance and social justice confronting, or of interest to, the dance and performance community.  The purpose of the Speakeasy Series is to encourage cross-disciplinary dialogue, promote civic engagement, create meaningful links between artists and the community, and support initiatives at the cutting edge of change.
". . . it's rare that the rest of us get a direct invitation to these kinds of conversations—the kinds of conversations that make dance seem less tricky and intimidating, and can help us all to look a little more closely."
— Melody Datz, The Stranger Slog
 All Speakeasy events are free or by suggested donation, and open to the public unless noted otherwise.
upcoming SPEAKEASY EVENTS
SPEAKEASY SERIES:
DELFOS DANZA CONTEMPORANEA DANCE COMPANY
APR 8 / 12PM
Velocity Founders Theater 1621 12th Ave
FREE and open to all

Join this conversation with the co-director of DELFOS DANZA CONTEMPORANEA, Claudia Lavista, and Seattle dance icon PAT GRANEY. Lavista and Graney will discuss contemporary dance in Mexico/Seattle; and how they, and other artists, are impacted by what is happening their countries artistically, politically, and economically.
DELFOS DANZA CONTEMPORANEA is Mexico's premiere contemporary dance company and ranks among the best companies in Latin America both artistically and as leaders in the field.  Delfos is a world class company based in Mazatlán, Mexico which inspires audiences, students and communities with outstanding performances and in-depth residencies. Their performances evoke emotion and introspection embodied by their physical grace, athleticism and vibrance. Celebrating twenty plus years, Delfos Danza Contemporanea tours throughout the world, creating enduring relationships wherever they go, seeking opportunities for collaboration and exchange and passionately committed to dance education.
"…An unforced tour de force." Jennifer Dunning, The New York Times
Join us for a Master Class with the company, 9:30-11:15am! Get tickets to see the company perform at UW Meany Hall, April 9-11. This Speakeasy Series and Master Class is presented through The Velocity Sessions, a partnership with UW World Series. Photo by Lois Greenfield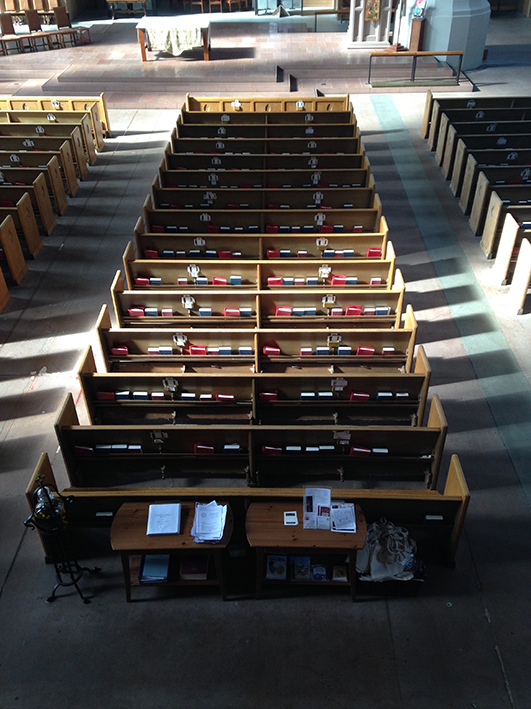 SPEAKEASY SERIES: STORIES OF COLLECTIVE RESISTANCE 
APRIL 19 / 6PM
Velocity Founders Theater 1621 12th Ave
FREE + open to all
Host Alice Gosti, Gretta Harley (co-founder of Home Alive), Lamar Van Dyke (feminist separatist/the Van Dykes), and Bronwyn Lewis (Occupy Seattle) share their stories of resistance and answer the question: What did it take for you to take action? Join us and share your perspective in this intergenerational community conversation on how we move towards action.
This Speakeasy is happening alongside Alice Gosti's five-hour, come-and-go, immersive performance "How to become a partisan" produced by Velocity, premiering April 25 at Saint Mark's Cathedral. Gosti's performance is inspired by the Italian Partisan Movement. The performance takes place on the 70th anniversary of the Italian liberation from the fascists, and is inspired by themes of self-organization, the spiritual/political body, and collective resistance.
SPEAKEASY SERIES: ARTISTS RAISING KIDS
SUN MAY 10 / 6:30-8:30PM
Velocity Founders Theater 1621 12th Ave
FREE + open to all
Hosted by Maya Soto, Karin Stevens, Laura Rodriguez. Join us on Mother's Day to celebrate artists raising kids. Meet other working artist parents, share challenges and inspiration.  All families and kids welcome.
SPEAKEASY SERIES: LIGHTNING TALK
WEDS JULY 29 / 6-8:30PM
In this popular evening of performance, presentations, and community dialogue, SFDI intensive faculty share what's currently driving their research and practice.
SPEAKEASY SERIES: HISTORY OF CONTACT IMPROVISATION THROUGH THE BODY
THURS JULY 30 / 2PM
A lecture demonstration and conversation facilitated by Karen Nelson with Andrew de la Harwood, Ronja Ver, and Katherine Cook.
SPEAKEASY SERIES: ART IN PRISONS
SUN SEPT 13 / 5PM
More info coming soon!
The 2015 Speakeasy Series is sponsored in part by the generous support of Robert Stumberger.

VELOCITY OPEN FORUMS
Velocity Open Forums invite one and all into an open, freewheeling discourse on issues in contemporary art and society. Open Forums focus multiple Velocity Speakeasy Events around specific Velocity performances. Curated by Velocity Artistic Director Tonya Lockyer. All events are free unless otherwise noted.

DAY-LONG SFDI OPEN FORUM + LAB
MON AUG 3 / 9AM – 5:30PM
More info coming soon!
Past Velocity Open Forums:
VELOCITY OPEN FORUM: IRRECONCILABILITY / NOV 16-23, 2014
VELOCITY OPEN FORUM: THE GOOD LIFE / SEPT 5-14, 2013
VELOCITY OPEN FORUM: REAL/TIME / DEC 2-10, 2012
VELOCITY OPEN FORUM: RACE + REALNESS / SEPT 24 – OCT 21, 2012
VELOCITY OPEN FORUM: FAILURE: CONVERSATIONS AROUND ART + THE ECONOMY / SEPT 17-23, 2012
Propose a Project
Proposals for Speakeasy events are accepted and reviewed on an ongoing basis. Please include a description of the format (panel discussion, film screening, post-show talk, informal round-table etc.), the issues to be investigated and a list of potential artists or participants involved. Send your proposals, in any stage of development to Cait Wyler, Programming Coordinator: Cait@velocitydancecenter.org. The Speakeasy Series is curated by the artist and Velocity Artistic Director Tonya Lockyer.
SPEAKEASY ON STANCe
Read responses to Velocity Speakeasy Series events on STANCE: journal of Choreographic Culture.
Have a response to a Speakeasy event? Email stance@velocitydancecenter.org.
To see all Velocity Speakeasy Series Events since the program began in 2011 click here.
1,336 total views, 5 views today