April Sellers (Minneapolis Dancemaker / curator) interviews Tonya Lockyer (Velocity Artistic Director) and Alice Gosti in this conversation about curation and creative practices. Tonya and Alice discuss what brings them together as collaborators and their history of working together on Gosti's Bodies of Water and How to Become a Partisan. The conversation touches on Lockyer's forward-thinking approach to dance curation, challenging the limits of what people expect dance to be; as...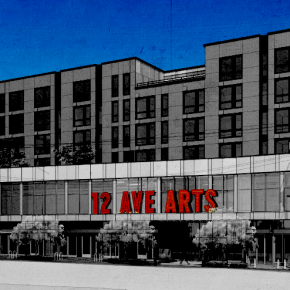 Tonya Lockyer (Velocity's Artistic Executive Director, Co-Chair Capitol Hill Arts District) talks about how to build and preserve the arts on Capitol Hill. Her presentation was part of Gearshift, Capitol Hill Housing's annual community forum, held on May 26th, 2016.
THREE GENERATIONS SPEAKEASY: RECENT SEATTLE DANCE HISTORIES The weekend of February 19, 2016, Velocity welcomed Guggenheim Fellow and Seattle dance luminary, Bill Evans, back to our city for a weekend of performance and discussion rooted in Seattle dance histories. Velocity Co-Founder KT Niehoff and Seattle dance historian and writer Sandra Kurtz joined Bill on Sunday to discuss their perspectives on our city's dance history, and the funding and cultural...