2017 MASTER CLASSES + WORKSHOPS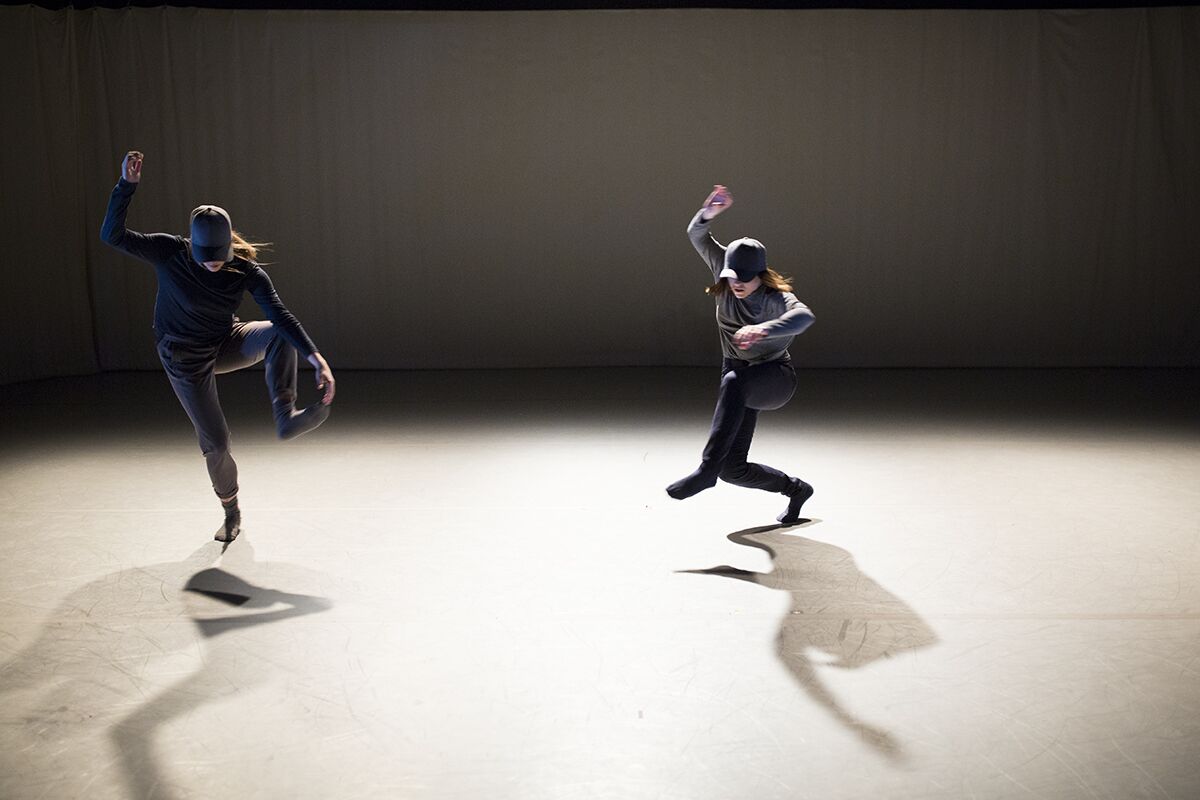 MASTER CLASS SERIES: LIZ HOULTON
SAT MAY 6 / 3 – 4:30PM
Velocity Founders Studio 1621 12th Ave
$15 / $12 MVP each class
cash/check/class card
Release-based technique allows for movement to flow through the body and out into the space, threading each step to another, circling back to the very center of the core. Fast movements are efficient, never rushed or contracted. Using these ideas and integrating some theories in challenging both memory and stamina, the body will feel awake and open to interpreting new information. Starting on the floor we will find efficiency in non-weight-bearing exercises, using long combinations to warm up trust in the floor and ourselves, as well as our ability to follow through movements. This class is for the advanced dancer wanting to challenge their balance and trust their instincts.
LIZ HOULTON in a Minneapolis, MN native and graduate of California Institute of the Arts, currently residing in Seattle, WA. Liz has presented works with Capitol Hill Arts Walk at LoveCityLove, Seattle International Dance Festival, Seattle Fringe Festival, Chop Shop Contemporary Dance Festival, and with Velocity Dance Center's Bridge Project. Her work "Close Quarters in a Large World" was commissioned by Minnesota Dance Theatre for their Fall 2015 season, as well as performed by the students of MDTS at the Cowles Theater that same year. She was fortunate enough to have received creative residencies with Velocity Dance Center and the Argento Dance Grant its inaugural year. Liz teaches a Release-based technique class to find and encourage authenticity in resolving falling motivations.
MASTER CLASS SERIES: TOM WEINBERGER
SAT APR 15 / 12:15-1:45PM
Velocity Founders Studio 1621 12th Ave
$15 / $12 MVP each class
cash/check/class card
Gaga is a movement language which Ohad Naharin developed over the course of many years and which is applied in daily practice and exercises by the Batsheva Dance Company members.  The language of Gaga originated from the belief in the healing, dynamic, ever-changing power of movement, and it continues to evolve today. 
Gaga is a new way of gaining knowledge and self-awareness through your body. Gaga provides a framework for discovering and strengthening your body and adding flexibility, stamina, and agility while lightening the senses and imagination. Gaga raises awareness of physical weaknesses, awakens numb areas, exposes physical fixations, and offers ways for their elimination. The work improves instinctive movement and connects conscious and unconscious movement, and it allows for an experience of freedom and pleasure in a simple way, in a pleasant space, in comfortable clothes, accompanied by music, each person with himself and others.
Gaga has two tracks: Gaga/people and Gaga/dancers.
TOM WEINBERGER was born in Israel in 1987.  Tom graduated from the Amal School of Arts and Sciences and upon graduation joined the Batsheva Ensemble in 2005.  He continued to the Batsheva Dance Company from 2008 to 2011, where he worked with Ohad Naharin and Sharon Eyal.  In 2012, Tom began freelancing and worked with Barak Marshall, as well as Company E in Washington, DC, where he set both Ohad and Sharon's work and served as rehearsal director. Tom was a founding member of Sharon Eyal and Guy Behar's Company , L-E-V, and danced with the Gothenburg Ballet where he performed works by Peeping Tom, Marie Chouinard, and Alex Eckman.  He was a guest artist with Michael Keegan Dolan's-Fabulous Beast Dance Theater (2013), with the Batsheva Dance Company (2014) and with the Forsyth Company (2015). He has been teaching Gaga for the past 9 years, and has taught Gaga, Ohad's repertoire, Sharon Eyal's repertoire as well as creating his own work in schools such as the Netherlands Dance Theater Summer Program (2010 – 2014), the San Francisco Conservatory of Dance, the Taipei National University of the Arts, Springboard Dans Montreal and more. He began creating his own work through Batsheva Dancers Create during his time with the Company. In 2014 he won the International Solo Tanz Theater Festival with his solo work, which toured in Brazil and Germany. Most recently, Tom was a guest artist at SUNY Purchase University through the Charles and Lynn Schusterman Foundation residency program.
MASTER CLASS SERIES: ZOE SCOFIELD
SAT FEB 25 + MAR 4 + MAR 11 + APR 8 / 12:15-1:45PM
Velocity Founders Studio 1621 12th Ave
$15 / $12 MVP each class
cash/check/credit card/class card
zoe | juniper classes utilize a somatic approach to technique. Classes are physically rigorous, deep, and kinesthetically challenging; a space where product orientated results takes rest and active experience reigns. We combine musicality, visual and physical metaphors in both improvisation and structured forms as a vehicle to surprise and further each dancers' potential.  As teachers, it is our desire to help students foster a body that is available, aware and in command of its' senses, intuition and physicality.
ZOE SCOFIELD, a 2015 Guggenheim Fellow, is a dance and visual artist based in Seattle. Since 2004, Zoe collaborates with video and visual artist Juniper Shuey. Their company, zoe | juniper, has been commissioned and presented by The Joyce, American Realness, Bates Dance Festival, CAC New Orleans, CalArts, Columbia College Chicago, Cornish College, DancePlace, FringeArts, Frye Art Museum, Jacob's Pillow, On the Boards, Pennsylvania Ballet, PS122, PuSh Festival, REDCAT, and Velocity Dance Center among others. zoe | juniper's residencies and awards include The MacDowell Colony, Foundation for Contemporary Arts, MAP Fund, National Performance Network, NEFA's National Dance Project, Princess Grace Foundation, The Mellon Foundation, and The Trust for Mutual Understanding. zoe | juniper's latest work, Clear & Sweet, made it's PNW premiere at On The Boards in October, and will continue to tour nationally in 2017.
MASTER CLASS SERIES: BELLINGHAM REPERTORY DANCE
SAT APR 8 / 2:30-4PM
Velocity Founders Studio 1621 12th Ave
$15 / $12 MVP each class
cash/check/class card
Join Bellingham Repertory dancer Alethea Alexander for a squishy, expansive exploration of contemporary technique and repertory. Inspired by the breadth of styles and vocabulary explored in the company's national survey of current dance makers, we will explore contemporary approaches to spirals, space, focus, sensation and reach. 
Alethea Alexander is an M.F.A. candidate in Dance at the University of Washington and has been a member of BRD for four seasons. She is constantly examining the social and political practices that are embodied in dance culture, and how those trends are expressed in studio communities and within each individual. 
Bellingham Repertory Dance is a collective of highly accomplished performers sourcing original and repertory works from accross the U.S. Commissioning local work for over a decade, they have supported Seattle choreographers by presenting vibrant, high-quality dance from local artists to our regional community. 
See Bellingham Repertory Dance's "no such place" at Velocity Dance Center, April 7 + 8, 8pm. MORE INFO.
MASTER CLASS SERIES: MATT DREWS (SAINT GENET)
SAT APR 1 / 12:15-1:45PM
Velocity Founders Studio 1621 12th Ave
$15 / $12 MVP each class
cash/check/class card
This class is crafted to be accessible for all bodies and skill levels. We will begin with a guided improvisation embedded with textures, images, states, and rhythms from the choreographic methodology and conceptual underbelly inspiring Saint Genet's newest work Promised Ends: The Slow Arrow of Sorrow and Madness. Assisted by Lavinia Vago (Saint Genet | RUBBERBANDance Group | Kate Wallich + the YC) the class will culminate in learning movement material from the opus. A kinetic language that draws on durative movements to excavate the body's potential ability to articulate with virtuosity and power, subtlety and softness. While we attune to compositional perspectives between the individual and the communal.
MATT DREWS 
is a movement artist who oscillates between the realms of dance, yoga + performance. His creative roles aqueous as choreographer, producer, performer + teacher. He facilitates states of experience for bodies to investigate movement with a heightened lens toward healing, presence + ritual. He studied at Naropa University + holds a BFA in Dance from Cornish College of the Arts. His work has been produced at Donau Festival (Austria), Decibel Electronic Music Festival, On the Boards + Velocity Dance Center. He has collaborated with Ate9 dANCE cOMPANY, tEEth Performance, Saint Genet, Kate Wallich + the YC, The Pendleton House + Modern Recollections. He is currently choreographing an operatic work for Saint Genet, co-presented by 
Wiener Festwochen
 (Vienna) and 
Holland Festival
 (Amsterdam). 
www.mattdrews.com 
PRESS
Confronting the Intangible
– City Arts, December 24th, 2015
Photo by David Višnjić – "Frail Affinities" by Saint Genet – Donau Festival 2016.
3,284 total views, 3 views today