// Intro to Dance Series //
"I didn't believe I could dance before. I thought dancing was for super-humans. I'm immeasurably excited about the rest of my life now that dance is a part of it."
— Intro to Dance participant
"I've already recommended this class to friends."
— Intro to Dance participant
2019 FALL SCHEDULE 
INTRO TO DANCE: HIP-HOP with Jaret Hughes
TUES / 8-9:30PM
Velocity 1621 12th Ave, Suite 100 – Kawasaki Studio
$90 for the 6-week series
SERIES I – Aug 20, Aug 27, Sept 3, Sept 10, Sept 17, Sept 24
REGISTER>>
SERIES II – Oct 1, Oct 8, Oct, 15, Oct 22, Oct 29, Nov 5
REGISTER>>
SERIES III – Nov 12, Nov 19, Nov 26, Dec 3, Dec 10, Dec 17
REGISTER>>

---
INTRO TO DANCE: HIP-HOP with Michael O'Neal
SAT / 10:30AM-NOON
Velocity 1621 12th Ave, Suite 100 – Kawasaki Studio
$90 for the 6-week series
$60 for the 4-week series
SUMMER MINI-SERIES I – July 6, 13, 20, 27
REGISTER>> 
SUMMER MINI-SERIES II – August 10, 17, 24, 31
REGISTER>> 
SERIES I – Sept 7, Sept 15, Sept 22, Sept 29, Oct 5, Oct 12
REGISTER>>
SERIES II – Oct 19, Oct 26, Nov 2, Nov 9, Nov 16, Nov 23
REGISTER>> 

---
INTRO TO DANCE: HIP HOP with Michael O'Neal  
WEDS / 8- 9:30PM
Velocity 1621 12th Ave, Suite 100 – Founders
$90 for the 6-week series
$60 for the 4-week series

SUMMER MINI-SERIES I – Aug 7, Aug 14, Aug 21, Aug 28
REGISTER>> 
SERIES I – Sept 11, Sept 18, Sept 25,Oct 2, Oct 9, Oct 16
REGISTER>>
SERIES II – Oct 23, Oct 30, Nov 6, Nov 13, Nov, 20, Nov 27
REGISTER>> 

---
INTRO TO DANCE: HOUSE with Michael O'Neal  
SUN / 10:30AM-NOON
Velocity 1621 12th Ave, Suite 100 – Founders Studio
$90 for the 6-week series
SERIES I – Sept 8, Sept 15, Sept 22, Sept 29, Oct 6, Oct 13
REGISTER>>
SERIES II – Oct 20, Oct 27, Nov 3, Nov 10, Nov 17, Nov 24
REGISTER>> 

---
INTRO TO DANCE: MODERN with Maya Soto
WED / 6-7:30PM
Velocity 1621 12th Ave, Suite 100 – Founders Studio
$90 for the 6-week series
SERIES I – Sept 11, Sept 18, Sept 25,Oct 2, Oct 9, Oct 16
REGISTER>>
SERIES II – Oct 23, Oct 30, Nov 6, Nov 13, Nov 20, Nov 27
REGISTER>>
If registration for the series you want to take is full, please call 206.325.8773 or email operations@velocitydancecenter.org to be added to the wait list.
ABOUT THE TEACHING ARTISTS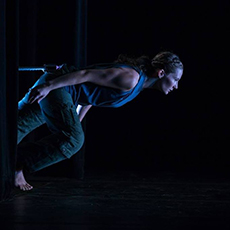 KJ DYE
KJ is an educator, performer, and truth seeker who lives by one life rule, momentum. Originally from the mountains of Maryland, KJ graduated magna cum laude from Slippery Rock University of PA with a BA in Dance. She has had the privilege of performing the works of Doug Varone, Robert Battle, Chad Hall, Jennifer Keller, Ursula Payne, Ellie Sandstrom, Marlo Martin and Paige Barnes, among others. KJ's work has been presented in San Francisco, La Rouche College (PA), The BOOST Dance Festival (SEA), and the National American College Dance Festival at the JFK Center for Performing Arts (DC).  KJ has danced for Seattle based companies The Three Yells and Badmarmar Dance, and currently creates with Michele Miller/Catapult Dance and Maya Soto and Nico Tower's recent project, Beautiful Carcass. KJ takes deep pride in being a dance educator, as she fosters empowerment and develops artistic agency in her classroom. She currently teaches a range of levels and styles at Bainbridge Dance Center, Dance Fremont and Velocity Dance Center, where she also assists as a Stage and House Manager for local artists.
Website: kaitlyndye.weebly.com
Facebook: /kaitlynjane.dye
Instagram: @kjanee15
Vimeo: kaitlyndye
---
JARET HUGHES
Jaret Hughes has 14 years of dance experience, with Hip Hop being his specialty along with training in Modern, Jazz, Ballet and African. Jaret has 11 years of choreographing and teaching experience with all ages, including 8 years at Elizabeth's Dance Dimensions in Bellevue, Washington. Jaret's choreography credits include the L.A. Clippers Spirit Dance Team (guest choreographer), Seattle Supersonics Dance Team for 5 years, founder of 2wisted Elegance from Seattle and LA's debut of 2wisted Elegance with the help of his good friend Joey Cooper, Modazz Competition Teams at Elizabeth's Dance Dimensions, co-choreographer and dancer for EVE in LA, and assistant choreographer / assistant Artistic Director for the "Invitation Feedback" video contest submission for Janet Jackson. Jaret Competed on Destination Stardom in Hawaii. Jaret's performances include: Seattle's Kube 93's Summer Jam for 3 years with Twisted Elegance, which included sharing the main stage with artists such as Destiny's Child, Ginuwine, Busta Rhymes, Blackstreet, Naughty By Nature and many more; various Hip Hop shows throughout Seattle including Daniel Cruz's Battle of Seattle Remix 3 and 4 and, most recently while living in LA for 2 1/2 years, performances with Breed OCLA for numerous dance competitions and guest performances for the DVD Release Party for "Step Up 2: The Streets". Jaret has shared his choreography expertise with various high school and college dance teams throughout Washington, California and Idaho.
---
LESLIE KRAUS
Leslie Kraus holds a MFA in Dance from the University of Washington and a BFA in Dance and Choreography from Virginia Commonwealth University. She performed as principle dancer in the Kate Weare Company for eight years dancing in over a dozen premieres. She starred as Lady Macbeth in Punchdrunk's hit show Sleep No More and the lead role of Woyzeck in their London show The Drowned Man. Leslie has shown her own work across the country and is thrilled to be premiering her latest work Lusca at Velocity Dance Center. / Photo by Christopher Duggan
---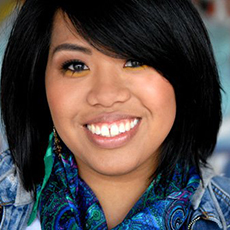 ZSA MAE
Zsa Mae was born and raised in Honolulu, Hawaii, and was exposed to dance at an early age. She trained in ballet, ballroom dancing, jazz, hula, tahitian, and tap and participated in competitive ballroom dancing until junior year of high school. Zsa moved to Seattle in 2002 and took her first ever hip-hop class from Kari-Lee Florentine at Westlake Dance Center. Zsa later had the opportunity to work with Kari-Lee Florentine's company "In-Effect", UW's Hip-Hop Dance Team "Swerve" under the direction of Mindy Lu,and Cameron Lee's Dance Group "Potion". She has received recognition and a scholarship for Alvin Ailey at the Monsters of Hip-Hop Convention in Portland, OR. Zsa has coached local competitive dance teams and has gained recognition for her choreography in the world of competitive dance. Some of her previous students have been featured on Disney's "Shake It Up: Make Your Mark" dance competition and America's Got Talent. Zsa continues to teach youth and adults around King County and participates in various dance groups and projects. Zsa is the creative director of her group "The Z Project" and continues to feel inspired by different types of art.
---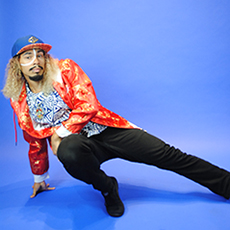 MICHAEL O'NEAL JR.
Michael O'Neal Jr. (Majinn) is an African American professional dance artist and teacher who utilizes his training in both street and classical dance styles to find and express his whole self. Through his art Majinn hopes to inspire those he can, to follow their dreams and continue to grow in everyday life. One of Majinn's biggest goals in dance is to try and bridge the gap between the classical and street dance worlds and build a stronger dance community in his own city and a far. Majinn is a part of both Chapter1NE and Beat Hippies dance crews as well as he is a co-founder of Seattle's Au Collective. / Photo by Chris Lee Hill
Instagram: @majinn_mike
Twitter: @Majinn_Mike
YouTube: youtube.com/user/Choreomike
---
SARAH LEE PARKER
Sarah Lee Parker Mansaré graduated with honors and a Bachelor of Science degree in Health and Wellness (Exercise Science, Public Health, Youth Studies and Nutrition) from the University of Minnesota. She has been a member of the University of Minnesota Repertory and Hamanah Don Dance Companies, managed the Fitness Program at the West Seattle YMCA, and been a Personal Trainer and Life Coach. When Sarah Lee first discovered West African Dance in1993, she was hooked immediately, and spent the next decade studying with dozens of well-known instructors from various parts of West Africa. In 2004, she went to Senegal and then Guinea West Africa on a dance intensive with her primary instructor: Master Dancer Youssouf Koumbassa. She has since returned to Guinea eleven more times for multiple months at a time to dance and learn from some of the best West African dancers and instructors in the world. In June 2012 Sarah Lee completed eight months of intensive personalized study in various parts of Guinea with Alseny Bangoura, Mamadama Camara, Aly Mara and Sorel Conte, all of whom are Principal Dancers with West Africa's finest performance company Les Ballets Africains.  While there, she also danced with Wassa So, an all-African 50 member high level performance company.
Website: oneworlddance.com
Facebook: /OneWorldDance
---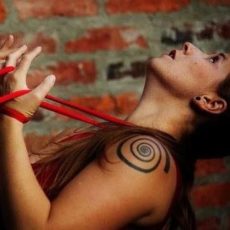 MAYA SOTO
Maya Soto is a choreographer, performer and award winning arts educator. Her work includes concert performance, movement installations, dance for theater and film. Maya brings together classical dance training and a sense of imaginative play. She has created 6 evening length works including Inner Galactic (2015) which was supported by creative residencies at 10 degrees in partnership with Velocity Dance Center (SEA), Exit Space (SEA) and Higher Ground (OR). Her choreography has been commissioned by numerous West Coast festivals and venues including On the Boards (SEA) and Conduit's Dance+ Festival (PDX). As a performer, she has worked with many notable artists including Amy O'Neal, Sandstrommovement and KT Neihoff. Currently, she dances for Michele Miller/Catapult Dance. Maya is a passionate advocate for arts education. She teaches dance at Velocity Dance Center, the Northwest School, Seattle Theatre Group – Disney Musicals in Schools and the EMP Museum. For 10 years, she has worked extensively as a teaching artist in the public school system and developed several successful youth dance programs. In 2014, she received a Velocity Dance Champion Award for significant contribution to Seattle dance. Maya holds a BFA in dance from Cornish College of the Arts and a Washington State Professional Teaching Certificate.
Website: mayasotodance.com
Class Descriptions
INTRO TO DANCE: CONTEMPORARY MODERN with Leslie Kraus
My Intro to Dance class teaches the basics of ballet and modern techniques in a relaxed and friendly classroom environment. I am a firm believer that everyone can dance, and for those that want to dance with a bit more information and structure in these Western techniques, this class gently introduces movement phrases and simple choreography that stretch, strengthen, and stimulate both your body and mind. I particularly love teaching absolute beginners; it is quite an honor to be one of the first teachers in someone's life as they embark on a dance journey. My classroom is a place that invites people of all races, ages, genders, religions, or sexualities, and it is important to me that the environment of the class is inclusive and supportive of everyone.
INTRO TO DANCE: HIP-HOP with Michael O'Neal Jr.
This series will focus on party/social dances—Roger rabbit, Patty Duke, Running man, Groove, freestyle/improv, basic breaking—and will also have choreography mixed in. The class will share some history of hip-hop dance and culture and is a welcoming and safe space for all.
INTRO TO DANCE: MIXED MODERN, HIP-HOP, BALLET with KJ Dye
If you're ready to have fun, this class is for you! Over the course of the series, we will focus on the basic elements and techniques of modern, ballet, jazz and hip hop, as we explore how the body moves through space, allowing students to immediately feel connected physically and emotionally.  Students will progress through each class, developing body awareness, correct alignment, strength, and increased flexibility. This easy to follow class uses imagery, allowing students to understand and connect with the movement as we learn upbeat and fun choreographic phrases. This class exists to be a positive and safe space to inspire and support risk taking. Class will become our ritual. We will set intentions and always thank our bodies for dancing.
INTRO TO DANCE: WEST AFRICAN with Sarah Lee Parker
The dance from Guinea West Africa is fun, high energy and joyous and it leaves people happy, fit and connected to the music, the beautiful culture, and to one another! Join us for this fun accessible introductory 6-week series. Participants will learn the basics about the posture, technique, movement vocabulary and steps, and how it all fits with the music.
Sarah Lee and Mamady teach a variety of traditional dances from Guinea West Africa and you will find yourself enjoying the movements of these dances, as well as the workout it gives you. With their friendly "show and go" style of teaching, you will develop the strength, fitness and coordination needed to move and express yourself through these amazing and joyous African dances. You will learn the movement vocabulary and rhythms that make up this beautiful art form and meet great like-minded people. Come out and give it a try, you will LOVE IT! Great teaching, interesting choreography and a nurturing environment make these very fun and inviting classes!"
56,887 total views, 20 views today