// Master ClassEs + Workshops //
Velocity's MASTER CLASS SERIES + WORKSHOPS provide the perfect opportunity to learn from and share experiences with leading dance artists from around the globe. Master classes + workshops — ranging from technique, improvisation, creative process and somatics — take place year-round, and bring internationally renowned artists to Velocity through partnerships with UW Meany Hall, Seattle Theatre Group, On the Boards and Cornish College for the Arts.
Past Master Classes + workshops have included: Mark Haim + Jesse Zaritt, Heidi Henderson, Tere O'Connor (NYC), Kyle Abraham (NYC), Ariel Freedman + Danielle Agami (Gaga USA), Andrew de Lotbinière Harwood (Canada), the Merce Cunningham Dance Company (NYC), Kidd Pivot (Canada/Germany), Mark Morris Dance Group (NYC), Chunky Move (AUS), Miguel Gutierrez (NYC), Keith Hennessy (SF), Kathleen Hermesdorf (SF), K.J. Holmes (NYC), Liz Santoro (NYC), Joy Davis (Countertechnique), Gregory Maqoma (South Africa), and many others.
UPCOMING EVENTS
MAY 23–JUN 27 Masterclass Series with Thomas House: Cunningham Technique
MAY 27–JUL 1 CI Fundamentals with Scott Davis
JUN 29-30 Masterclass Series with Amy O Neal
JUN 30 Masterclass Series with WHYTEBERG
Scroll down to read more about each upcoming class or workshop.
Upcoming MASTER CLASSES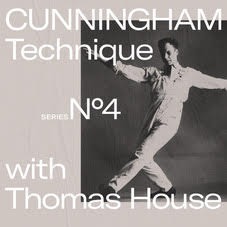 SERIES: CUNNINGHAM TECHNIQUE with THOMAS HOUSE
WEDS MAY 23–JUN 27 / 6PM–7:30PM
$60 Full Series // Drop-in $12 MVP Member ($15 regular)
REGISTER >>
Immerse in the technique and educational philosophy of Merce Cunningham. Cunningham technique challenges a dancer's ability to change direction within the body and in space. Class starts with a back warm-up and move through a series of exercises such as pliés and tendus, progressing toward large sequences that move through space. Bring your thinking caps! 
THOMAS HOUSE was born and raised in Virginia Beach, VA. He began his formal training at Purchase College, SUNY where he graduated in 2014. While in school he performed works by Lar Lubovitch, Merce Cunningham, William Forsythe, Doug Varone, Twyla Tharp and had the opportunity to study dance abroad for 4 months in Taipei, Taiwan. In March Thomas moved to Seattle from Brooklyn where he worked as a freelance dance artist. In Seattle he is a primarily a dancer with Kate Wallich + The YC and also teaches and choreographs locally. He continues to perform internationally with NYC based company Abraham in Motion. He has also performed & worked with companies Aszure Barton & Artists, KT Neihoff, LoniLandonDanceProjects and Zoe|Juniper. This summer he recently participated in a Cunningham Technique training program through the Merce Cunningham Trust. 
---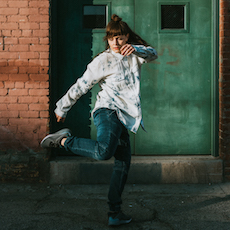 MASTER CLASS SERIES: AMY O'NEAL
FRI + SAT JUN 29+30
$30 Pre-register for both // Drop-in $17 MVP Member ($20 regular)
REGISTER >>
HOUSE DANCE WORKSHOP
FRI JUN 29 / 6:30-8PM
House Dance is a social club dance with origins in the electronic music clubs of Detroit, Chicago, and New York City. The dance is a freestyle dance in nature but has evolved to include codified footwork steps and basic grooves that universally identify the dance. Most importantly, House is a feeling. It is a culture. It its spiritual. It is about communicating your essence in deep communion with the music and exchanging with other dancers. Amy's first and consistent House mentor is Sekou Heru of DanceFusion NYC.  She first saw House at clubs in Seattle over a decade ago while participating in cyphers with b-boys. Her and friend/colleague Dani Tirell, organized the first Seattle House Dance Project in 2017, a 4-day event consisting of battles, workshops, showcases, and a panel discussion on the culture. In this class, Amy will talk about why the dance exists, teach basic fundamental steps, how to freestyle with those steps and incorporate your own movement background, and a short phrase. Bring a towel and lots of water because you will sweat a lot!
EXPERIMENTAL CONTEMPORARY HIP HOP WORKSHOP
SAT JUN 30 / 2-4PM

First, we will talk about conscious fusion of dance cultures, the histories behind them, where they connect, and where we need to see and respect differences. The evolution of concert and commercial dance is in a state of constant sampling, so how do we respect the cultures and histories, while allowing expression to evolve? Come learn the perspectives behind Amy O's movement language, improvise with concepts Amy has learned and synthesized from both street and contemporary dance practices, and learn a phrase that is in deep communion with music and rhythm that challenges expected aesthetics in each moment.
AMY O'NEAL is an award winning dancer, choreographer, movement director, and dance educator.  Her work is at the intersection of street and club dance culture and contemporary dance and performance while honoring their cultural differences. A sought after artist and teacher for the past 18,  Amy works nationally and internationally choreographing and performing for stage, dance films, live music shows, music videos, and commercials and teaches at studios, colleges, and universities. For 20 years, Amy called Seattle home and was a popular teacher at Velocity Dance Center for 15 years. Her work was regularly supported and produced by Velocity, On the Boards, and Seattle Theater Group. She is a two-time Artist Trust Fellowship recipient, two time Stranger Genius Award nominee, the first Distinguished Alumni awardee from Cornish College of the Arts, and a Herb Alpert Award nominee. Her work has been funded by Creative Capital, National Dance Project, National Performance Network, and Mid Atlantic Arts Foundation among others. From 2000-2010, she was the co-director of locust (music/dance/video) with musician composer, Zeke Keeble, creating and touring six evening length performances and several shorter works. Amy was also the lead singer of Zeke's band Marrow from 2002-2005. She is a long time collaborator of musician, comedian, band leader of the Late Late Show with James Cordon, Reggie Watts.  She has performed live, toured, and choreographed music videos with him since 2001. Before leaving Seattle, Amy taught regularly at The Beacon Massive Monkees studio and co-founded the House dances classes and open sessions and Seattle House Dance Project with Dani Tirrell. Her last evening-length work Opposing Forces, premiered at On the Boards in 2014 and toured nationally through 2017. She relocated to Los Angeles in 2017 and currently teaches a weekly class called The Rhythm Assembly at Ryan Heffington's studio, The Sweat Spot.
---
MASTER CLASS SERIES: WHYTEBERG
SAT JUN 30 / 2-4PM
Drop-in $12 MVP Member ($15 regular)
WHYTEBERG is a Los Angeles-based dance duo created by Gracie Whyte and Laura Berg as a platform for their collaborative choreographic work. Since their inception in August 2014, WHYTEBERG has performed and choreographed for film, stage, music videos and site-specific productions, working with prominent music artists such as Mac Miller (MTV Video Music Award Nominee, Coachella Music Festival performer/artist), Anderson .Paak (Grammy Best New Artist Nominee), Edward Sharpe and the Magnetic Zeros (US Billboard top 10 musician and Coachella Music Festival performer/artist), and Jacob Streilein, an Emmy-award winning animator. Gracie and Laura are most interested in figuring out how to blend disciplines and utilize non-traditional dance spaces, integrating dance into other genres of work to elevate and enhance the level of art being created. Choreographically, WHYTEBERG aims to be diverse in scope, utilizing dancers' vast technical training while always maintaining a commitment to entertainment in an aesthetically relevant, youthful and engaging way.
In addition to choreographing and dancing, Gracie and Laura founded Ground Grooves, a weekly professional class series in Los Angeles. Creatively stimulating while technically demanding, the class is floorwork and release technique-based, culminating in WHYTEBERG repertoire. Move in and out of the floor with awareness, momentum, and control through floorwork passes and release-based standing phrases. This class is taught by both Gracie Whyte and Laura Berg.
CI FUNDAMENTALS
WORKSHOP SERIES: CI FUNDAMENTALS

SUNS 1:30PM–2:50PM
Velocity 1621 12th Ave
Drop-in $15/$12 MVP
Buy a full class series for just $60 for 6 weeks ($10/class)
Come dance Contact Improvisation! Whether brand new and curious about the form, or an old hand looking to deepen or broaden your practice, this series is for you! Take multiple sessions to get a diverse and complimentary set of perspectives. Or, come to the one that works with your schedule: each session can stand on its own. You'll leave with material to explore in the movement jam that follows and richer sense of the principles and possibilities in Contact Improvisation.

Series VI (MAY 27–JUL 1): Scott Davis
REGISTER >> 
---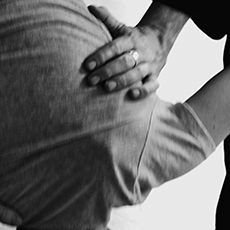 CI FUNDAMENTALS SERIES V: SCOTT DAVIS

SUNS MAY 27–JUL 1 / 1:30PM–2:50PM
$60 Full Series // Drop-in $12 MVP Member ($15 regular)
REGISTER >>
Deepening the Basics. In this series we will continue to build foundational CI skills, including rolling point of contact, giving and receiving weight, sloughing and sliding, and reading our partner's center. As with many contact classes, we will begin each class with activities that tune our awareness to gravity and momentum and then experiment with the physics of shared weight. The series will also introduce simple games and puzzles as tools for decision making and work with music as an underscore for our dancing.
SCOTT DAVIS is a Seattle-based educator, dancer, and movement improviser. His introduction to Contact Improvisation was in the 1980s and his most influential dance improvisation mentors include KT Niehoff, Amii LeGendre, Karl Frost, and Cyrus Khambatta. Scott has a long history of touring and performing with various dance ensembles and has most recently appeared with Seattle's AVID, a group whose work is built on the shared vocabulary of Contact Improvisation.
CREATIVE / PROCESS
CREATIVE / PROCESS classes and workshops are taught by leading movement practitioners and reflect current developments in the field of contemporary dance. Each series takes a multi-faceted investigative approach that may include research in somatics, performance, performance-making, writing for dance, design for performance, voice and movement, improvisation, movement generation and theory. Each class is unique based on the research of each artist, see lab descriptions.
WEDS 6PM–7:30PM
Velocity 1621 12th Ave
Drop-in $12 MVP Member ($15 regular)
Buy a full class series for just $60 for 6 weeks or $40 for 4 weeks ($10/class)
Series IV (MAY 23–JUN 27)
Thomas House: Cunningham Technique
REGISTER >>
---
ARCHIVE: CREATIVE / PROCESS SERIES
View All Creative / Process Series (formerly called Investigative Movement Practices [IMP]) 2013–2018 >> 
archive: master classes + workshops
42,837 total views, 50 views today