// Master Class Series + Workshops //
Velocity's MASTER CLASS SERIES provides the perfect opportunity to learn from and share experiences with leading dance artists from around the globe. Master classes — ranging from technique, improvisation, creative process and somatics — take place year-round and bring internationally renowned artists to Velocity through partnerships with UW Meany Hall, Seattle Theatre Group, On the Boards and Cornish College for the Arts.
Past Master Classes have included: Mark Haim + Jesse Zaritt, Heidi Henderson, Tere O'Connor (NYC), Kyle Abraham (NYC), Ariel Freedman + Danielle Agami (Gaga USA), Andrew de Lotbinière Harwood (Canada), the Merce Cunningham Dance Company (NYC), Kidd Pivot (Canada/Germany), Mark Morris Dance Group (NYC), Chunky Move (AUS), Miguel Gutierrez (NYC), Keith Hennessy (SF), Kathleen Hermesdorf (SF), K.J. Holmes (NYC), Liz Santoro (NYC), Joy Davis (Countertechnique), Gregory Maqoma (South Africa), and many others.
WORKSHOPS + INTENSIVES
WORKSHOP SERIES: CHERDONNASAYSYOUBEYOU
THURS MAY 19 + FRI MAY 20 / 3-6PM
Velocity: V2 1525 11th Ave
$45 full / $39 MVP / $30 one day drop in
RSVP appreciated, but walk-ups accepted
This workshop is centered around the philosophies of Cherdonna Shinatra.  Together, we'll bring out the bright lights of human existence, we'll be better together, we'll say yes, we'll excite our inner child, activate our aura, we'll be nice to ourselves, practice patience, use our voices, use our bodies, use our imaginations, we'll mobilize our witchiness, we'll use duration to achieve bliss, we'll sweat, laugh, we'll bridge our body as a vessel to our capacity as an energetic dynamism.
This workshop is open to all levels and is a movement based class.  Wear something comfortable to move in, comfortable sneakers and also a pair of shoes that make you feel fabulous – high heels or some kind of fancy footwear.
Jody Kuehner is a Seattle-based dance artist, director, drag queen Cherdonna Shinatra, 2015 Stranger Genius Award + 2010 Spotlight Award winner. Her choreography has been presented by every major contemporary dance venue in Seattle and WA, including On The Boards, Velocity Dance Center, Bumbershoot, CityArtsFest, Northwest Film Forum, Century Ballroom, and Methow Arts; in New York at Joyce SoHo, Risk/Reward in Portland OR, New Grounds Festival in Tampa FL, and the Meanings and Makings of Queer Dance conference Ann Arbor, MI.  Jody received a National Dance Project Production Grant and Production Residency support for a new work that will premiere in Seattle 2017/18 season at On the Boards. 
JOIN THE FACEBOOK EVENT FOR DETAILS + UPDATES >>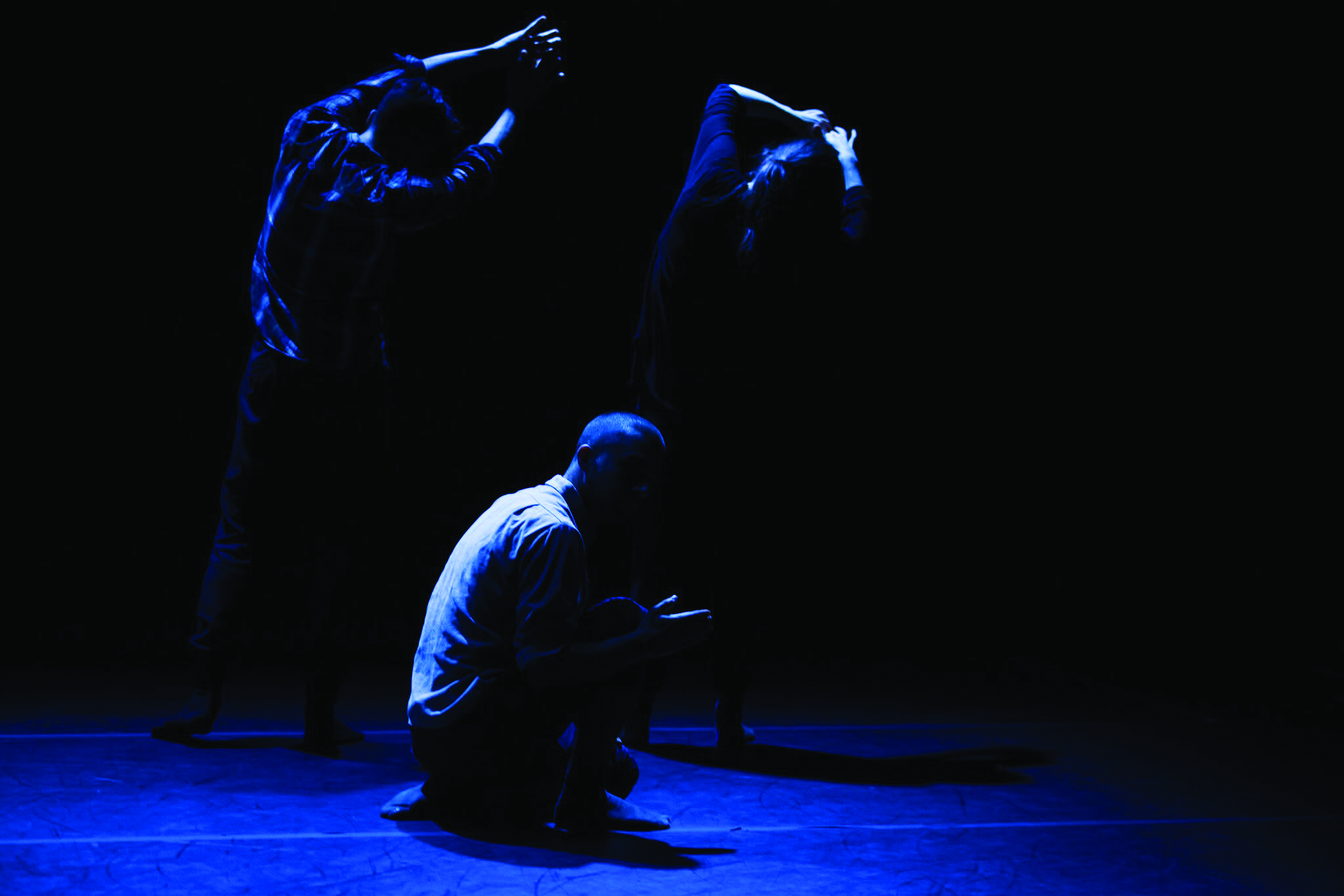 WORKSHOP + AUDITION: DYLAN WARD
Applying Method
FRI MAY 27 / 4-7PM
Velocity: V2 1525 11th Ave
$30 full / $24 MVP / 3hrs of volunteering at V2
RSVP appreciated, but walk-ups accepted
Join Ward in a simple movement/dance workshop about acquiring, processing, and utilizing performance methods and concepts from varied physical practices in Theater and Dance. Participants will learn choreography, create original group performance events in collaborative process, and will approach text. 
Participants will be considered for upcoming Sleep Nod projects, including the performance of "JONAH" at INKA gallery in July, the workshop of "Burnt Offering," a new play by Denver playwright Dakota Hill, and "Sophia," a dance choreographed by Ward at a month long residency at BASE, a new arts space in Georgetown, and the projected full production of these works in early 2017. 
Sleep Nod seeks to work with both dancers and actors and the workshop will be structured to allow all to display their strengths.
Dylan Ward is a dance/theater/film maker operating under the project name Sleep Nod.  He has produced original performance work, interventions and film for over a decade in Denver, CO, Cusco and Lima, Peru, and Seattle, WA, and has received support, awards and residencies from the Martin Family Foundation, The Seattle Office of Arts and Culture, the University of Washington departments of Dance and Drama, Velocity Dance Center, Base, and the Glenn Kawasaki Foundation. Sleep Nod offers special thanks to Case van Rij, Jerry O' Leary, Steven Ripley, Jennifer Salk and many more individual supporters. 
SUN MAY 29 + JUN 5 + 12 + 19 / 2-3PM
Velocity Kawasaki Studio 1621 12th Ave
Erin's partnering technique is the result of an intense study of what lies beneath the methods and approaches to various partnering choreography. The research and development has been translated into a technique class in order to share these essential skills needed to develop an individualized understanding of partnering while maintaining safety, promoting longevity and the shared experience of how to truly partner another. Putting aesthetic and movement vocabulary aside, we will address some of the essential elements such as stability, timing and kinesthetic awareness of both dancers. Building on the elements found in contact improvisation, we will learn the basics of sharing weight: how to lift and how to be lifted. We will explore the endless balance points of their partner's landscape, counterbalances, cantilevers and supports throughout the body. This artful scientific approach to partnering can be implemented into any genre—from ballet to tango to modern dance.
MASTER CLASS SERIES
MASTER CLASS SERIES: WHIM W'HIM
SAT MAY 14 / 2-4PM
SAT JUN 4 / 2-4PM
Velocity's Kawasaki and Founders Studios 1621 12th Ave
$15 / $12 MVP
Explore the work of guest choreographers Annabelle Lopez Ochoa and James Gregg. Warm up is led by Whim W'Him dancer Thomas Phelan and then the choreographers take over. Participants will learn an exceprt from their new creation, which will premiere at Whim W'Him's June production, OUT-spoken. Annabelle teaches May 14 and James on June 4.
Thomas Phelan—originally from Fort Collins, CO, where he received his BA in Performing Arts from Colorado State University. He danced for Alaska Dance Theater in Anchorage and Whim W'Him since 2014. Since living in Seattle Thomas has had opportunities performing with Ballet Bellevue, Alana Rogers, The Robbie Turner Review, The House of Verlaine, Olympic Ballet Theatre, and International Ballet Theatre.
Annabelle Lopez Ochoa – The Colombo-Belgian Annabelle Lopez Ochoa completed her dance education at the Royal Ballet School of Antwerp, Belgium. After a 12-year long career in various European dance companies, Annabelle decided in 2003 to focus solely on choreography. In that same year she was hailed "rising star of the Dutch dance scene" (NRC newspaper) and only 7 years later the Temecula Performing Arts Examiner wrote: "Ochoa is truly a masterful choreographer with an edge for what dance can and should be in this constantly changing industry".
Annabelle is a sought-after choreographer who has created works for numerous dance companies around the world such as the Scapino Ballet Rotterdam, Dutch National Ballet, Djazzex, Ballet du Grand Théâtre de Genève, The Royal Ballet of Flanders, Gran Canaria Ballet, the Gothenborg Ballet, Modern Dance Theater Ankara, BalletX, Pennsylvania Ballet, Luna Negra Dance Theater, Ballet National de Marseille, Ballet Hispanico, Le Jeune Ballet du Québec, BJM-Danse Montréal, Jacoby&Pronk, Saarbrucken Ballett, Chemnitzer Ballett, Whim W'Him, Incolballet de Cali, Pacific Northwest Ballet, Finnish National Ballet, Compania Nacional de Danza, Scottish Ballet, The Washington Ballet, Ballet Nacional Dominicano, Ballet Austin, Atlanta Ballet, Augsburg Ballet, Ballet Nacional Dominicano, Ballet Nacional de Cuba , Grand Rapids Ballet, Ballet Moscow, House of Makers Amsterdam, West Australian Ballet, Ballet Manila, Ballet Nacional Chileno, Danza Contemporanea de Cuba, Daniil Simkin' Intensio Project, Silicon Valley Ballet, Joffrey Ballet and Cincinnati Ballet.
In April 2012, she created her first full-length Ballet "A Streetcar Named Desire" in collaboration with theater director Nancy Meckler for the Scottish Ballet. "Streetcar" was acclaimed by both press and public, and received several awards. It had an extended tour through the UK. In May 2015, the Scottish ballet will be touring the piece in the States.
Ms Lopez Ochoa is a versatile choreographer who works regularly within the dance field but also creates for theatre, opera, musical theatre and in 2006, for the celebrated Dutch fashion designers Viktor & Rolf's project in the Van Gogh Museum.
The critically acclaimed piece "Before After" which Annabelle created for the Dutch National Ballet in 2002, and which is known as her signature piece, has been performed at the Dance Passion Festival in the Netherlands, the New York Fall for Dance Festival, the Houston Dance Salad Festival, the 2007 Orange County Fall for Dance Festival, throughout Sweden by the Gothenburg Ballet, at several galas in Spain and is currently on the repertoire of Ballet Nacional Dominicano, Whim W'Him, Ballet Hispanico, Finnish National Ballet, Dutch National Ballet and Pacific Northwest Ballet.
James Gregg— was raised in Oklahoma and started dancing at the age of nine. He trained with Ballet Oklahoma, Houston Ballet, Bolshoi Ballet Academy, The Edge Performing Arts Center (LA), and Lou Conte Dance Studio. James moved to Chicago to dance with River North Chicago Dance Company in 1999. He was with RNCDC for several years before moving to Montréal, where he danced with Les Ballet Jazz de Montréal. He has performed the works of many renowned choreographers including Aszure Barton, Mauro Bigonzetti, Frank Chaves, Danny Ezralow, Harrison McEldowney, Mia Michaels, Annabelle Lopez Ochoa, Rodrigo Pedernieras, Crystal Pite, and Edgar Zendajas. James started choreographing as a youngster in school but really found his passion when he arrived in Chicago, where he dove into working with different dancers and companies. He has set works on River North Chicago Dance Company, Northwest Dance Project's Pretty Creatives Competition, Les Ballet Jazz Workshop, and for Springboard Danse Project.
JOIN THE FACEBOOK EVENT FOR DETAILS + UPDATES / MAY 14 >>
JOIN THE FACEBOOK EVENT FOR DETAILS + UPDATES / JUNE 4 >>
master classes + workshops archive
To see all Velocity Master Classes + Workshops since 2013, CLICK HERE.
4,385 total views, 52 views today