// Master Class Series + Workshops //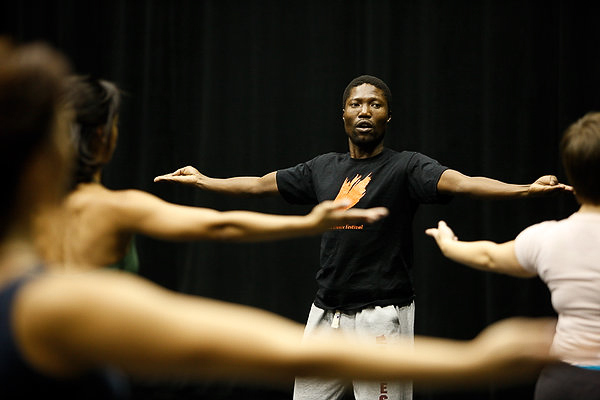 Velocity's Master Class Series provides the perfect opportunity to learn from and share experiences with leading dance artists from around the globe. Master classes — ranging from technique, improvisation, creative process and somatics — take place year-round and bring internationally renowned artists to Velocity through partnerships with UW Meany Hall, Seattle Theatre Group, On the Boards and Cornish College for the Arts.
Past Master Classes have included: Kyle Abraham (NYC), Ariel Freedman + Danielle Agami (Gaga USA), Andrew de Lotbinière Harwood (Canada), the Merce Cunningham Dance Company (NYC), Kidd Pivot (Canada/Germany), Mark Morris Dance Group (NYC), Chunky Move (AUS), Miguel Gutierrez (NYC), Keith Hennessy (SF), Kathleen Hermesdorf (SF), K.J. Holmes (NYC), Liz Santoro (NYC), Joy Davis (Countertechnique), Gregory Maqoma (South Africa), and many others.
WORKSHOPS + INTENSIVES
WORKSHOP SERIES:
AMIYA BROWN / LD4D: LIGHTING DESIGN FOR DANCE
APRIL 6 + 13 + 20 / 6-9pm 
Velocity Founders Studio 1621 12th Ave
REGISTER $130 / $120 MVP
This workshop is to investigate qualities of light and tools implemented in the lighting design process.  We will examine how angle, color, and timing interact with space, object, and motion. Through discourse and hands on exercises we will explore how light can be used to create environment, focus, and mood in performance and in life. Encouraged to participate are choreographers, movement artists, visual artists, lighting designers and those just curious. This workshop series is accumulative, and you are highly recommended to attend all three classes.
AMIYA BROWN (Theatrical Designer, Visual and Performing Artist) grew up in Santa Fe, New Mexico where she was immersed in the study of Performing and Visual Arts. She received her BA in Drama with a Minor in Dance from the University of the Incarnate Word. At UIW she studied acting, dancing, painting, and lighting design. After college, she worked as a freelance performer and lighting designer for 5 years. She received her MFA in Theatrical Lighting Design from the University of Washington in 2010. She now works as a Theatrical Designer, Visual, and Performing Artist. Some Northwest collaborators include: zoe | juniper, Julyen Hamlton, Kyle Loven, Alice Gosti, Janice Findley, Tonya Lockyer, AmyO/Tiny Rage, Maureen Whiting, Danielle Agami, Catherine Cabeen, Pat Graney, Beth Graczyk, Allie Hankins, Jennifer Salk, Amelia Reeber, Coriolis Dance Collective, Umami, Seattle Public Theatre, Book-it Repertory Theatre, Cornerstone Theatre Company, Austin Shakespeare, and Washington Ensemble Theatre.
WORKSHOP SERIES:
SARA SHELTON MANN
MAY 16 + 17 / 2-5PM
Velocity Founders Studio 1621 12th Ave
REGISTER $30 ONE DAY / $55 BOTH DAYS
Sara Shelton Mann has spent a life-time in the art of her craft.  Her workshop will guide attendees into her uniquely developed material by tuning our kinesthetic perception and unveiling "the Morse code of our collective body".
From many years of research Sara has created a training that integrates the physical and energetic body. Opening systems of the body from a trance/relaxed space we find the body that is both grounded and expanded into a multi-dimensional reality. We dance, solo, in partnership and with creative puzzles from this platform. The training includes chi cultivation and lots of breathing as a way to both detox and invigorate the whole being. We address a segment of the body each day and through function and research. This may include writing and image creation. We work the imagination muscles.  We play and invite new possibilities each day. We dance.
CHECK OUT Sara Shelton Mann's Velocity IMP Series MAY 14- JUNE 18 >>
SEE The Eye of Leo Showing May 25 at Velocity >>
MASTER CLASS SERIES
SCUBA MASTER CLASS: ELIA MRAK
HORIZONTAL.VERTICAL
WED APR 23 / 8:9:30PM
Velocity 1621 12th Ave
$15 Drop-in / $12 MVP /$10 with SCUBA ticket
Mining the techniques of Qigong, Bboying and Flying Low, through games, exercises and phrases, we will train the pathway from horizontal to vertical, and back to horizontal again. Transforming the force of gravity around us to run, fall, jump, suspend, and pause, we will learn how to play in the extremes of our physicality. We will hone our senses, to hear music more acutely, observe the space more fully, and invite the touch of others with more tactility. This is an integral technique that transforms the body into an infinite combination of pathways. We will risk, we will sweat, we will perform. We will train.
ELIA MRAK fuses physical technique with imagination, to transform his practices of Qigong, Bboying and Flying Low, into a dramaturgy of theater. Born in Seattle, he has performed, taught and directed throughout the last decade in Europe, Central/South America, and the United States. Mentors include: David Zambrano (BELGIUM), Park Young-Cool (KOREA) and FeverOne (USA/Rocksteady). He is rooted in Seattle through partnerships with Velocity Dance Center, Washington Hall, and The Beacon (Massive Monkees). In 2014, Elia Mrak received the prestigious Iberescena Fellowship to create "The Samurai Project", a three-country collaboration throughout the Americas with Viko Kaizen (MEXICO) and Martin Piliponsky (ARGENTINA). They will hold auditions in Seattle, Buenos Aires and Mexico City throughout 2014. eliamrak.com
MAXIMUM VELOCITY 2014

Maximum Velocity 2014 is Velocity's world-class summer program that brings together Strictly Seattle and the international Seattle Festival of Dance Improvisation (SFDI), July 6 – August 3, 2014.
CLASSES + PERFORMANCES + INTENSIVES + JAMS + DISCUSSIONS
EARLY BIRD REGISTRATION UNTIL APRIL 15!
Register for both Strictly Seattle + SFDI and SAVE >>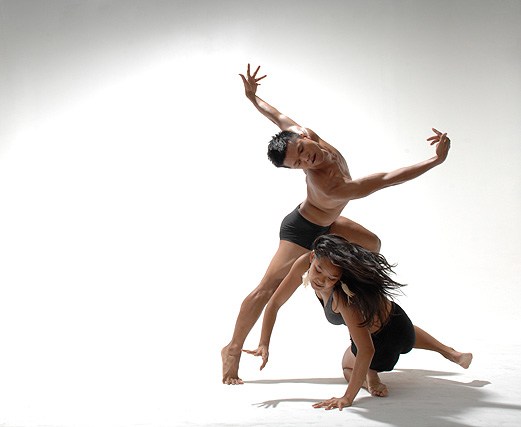 STRICTLY SEATTLE
Intensive: JULY 6 – 26, 2014
Performances: JULY 25 + 26, 2014
REGISTER
A total immersion into the Seattle dance scene. Three weeks of daily classes and rehearsals for beginning to professional dancers culminate in a weekend of professionally produced performances. Dancers from across the country come together to study with renowned Seattle choreographers and teachers, create and perform new work, and take their dancing to the next level.
More about Strictly Seattle >>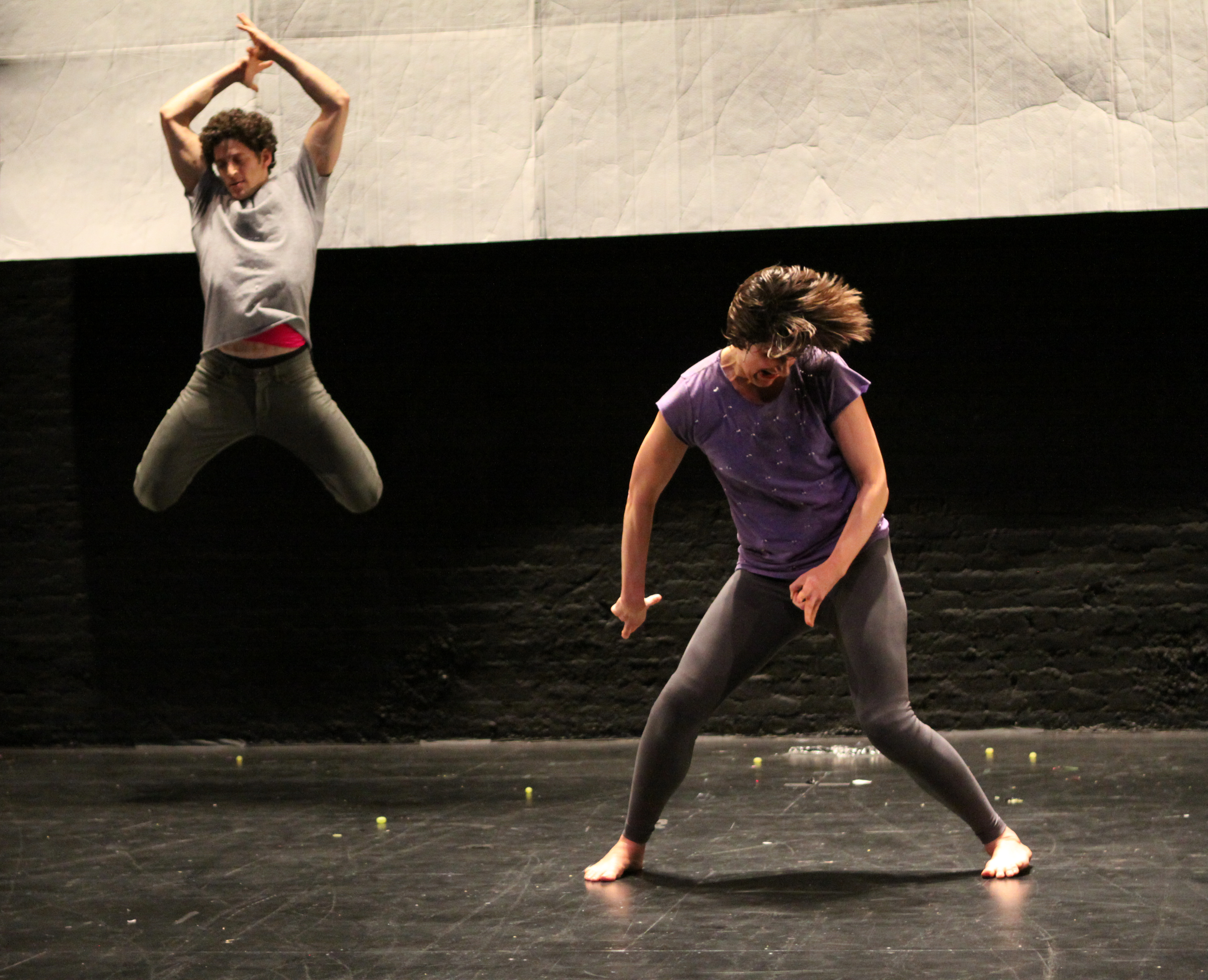 SEATTLE FESTIVAL OF DANCE IMPROVISATION (SFDI)
JULY 27 – AUG 3, 2014
REGISTER
The Seattle Festival of Dance Improvisation (SFDI) is a world-renowned summer dance festival focused on improvisational dance and related fields. SFDI features classes, intensives, jams, performances, and discussions with leading local, national and international dance innovators.