// UPCOMING Master ClassEs + Workshops //
Velocity's MASTER CLASS SERIES + WORKSHOPS provide the perfect opportunity to learn from and share experiences with leading dance artists from around the globe. Master classes + workshops — ranging from technique, improvisation, creative process and somatics — take place year-round, and bring internationally renowned artists to Velocity through partnerships with UW Meany Hall, Seattle Theatre Group, On the Boards and Cornish College for the Arts.
Past Master Classes + workshops have included: Mark Haim + Jesse Zaritt, Heidi Henderson, Tere O'Connor (NYC), Kyle Abraham (NYC), Ariel Freedman + Danielle Agami (Gaga USA), Andrew de Lotbinière Harwood (Canada), the Merce Cunningham Dance Company (NYC), Kidd Pivot (Canada/Germany), Mark Morris Dance Group (NYC), Chunky Move (AUS), Miguel Gutierrez (NYC), Keith Hennessy (SF), Kathleen Hermesdorf (SF), K.J. Holmes (NYC), Liz Santoro (NYC), Joy Davis (Countertechnique), Gregory Maqoma (South Africa), and many others.
MASTER CLASS SERIES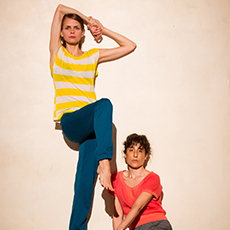 MASTER CLASS SERIES: JOANNA KOTZE + CAST
SAT NOV 4 / 12:15PM + 2PM
Velocity 1621 12th Ave
Drop-in (per class) $15/$12 MVP
Join Joanna Kotze and dancers Raja Feather Kelly and Netta Yerushalmy for two master classes:
12:15PM – Contemporary Technique
2PM – Creative Process
JOANNA KOTZE is an award-winning New York choreographer. She has had residencies at The Camargo Foundation, Marble House, Jacob's Pillow, Baryshnikov Arts Center, Djerassi and the Bogliasco Foundation. Joanna was a Fellow for Ailey's New Directions Choreography Lab, a Lower Manhattan Cultural Council Swing Space resident and has worked in residence at Mount Tremper Arts.
---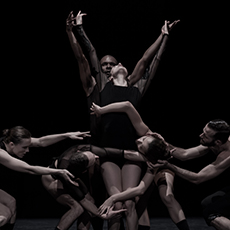 MASTER CLASS SERIES: STG PRESENTS L-E-V DANCE COMPANY

MON NOV 13 / 6:15PM-7:45PM
Velocity 1621 12th Ave
$15/$12 MVP
Company member Keren Lurie Pardes, from Sharon Eyal and Gai Behar's critically acclaimed Israeli company L-E-V, will teach choreography from the repertoire and technique before their upcoming show OCD Love at The Moore Theatre on November 14, 2017.
L-E-V DANCE COMPANY is proud to present a new L-E-V creation, OCD Love. The creation is about love, love that always misses, or lovers who keep missing each other. Out of sync. Like one person comes to bed and the other gets up. Like something that is full and intact, but has many holes in it. This work is about the holes. Once again, the dancers are dancing to the pulsating beats created by Ori Lichtik.
KEREN LURIE PARDES was born in the USA in 1991. Went to the Arts High School in Jerusalem and graduate at the dance training program directed by Naomi Perlov and Ofir Dagan at Bikurei Haitim. 2010-11 was a trainee at the Batsheva Ensemble and participated in a project by Idan Sharabi. Between 2011-13 was a member of the Batsheva Ensemble and took part in the works of Ohad Naharin and Sharon Eyal & Gai Behar in Lost Cause among others.
To purchase tickets to the November 14 performance visit stgpresents.org.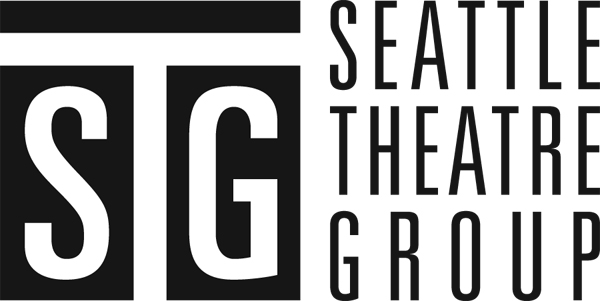 WORKSHOPS + INTENSIVES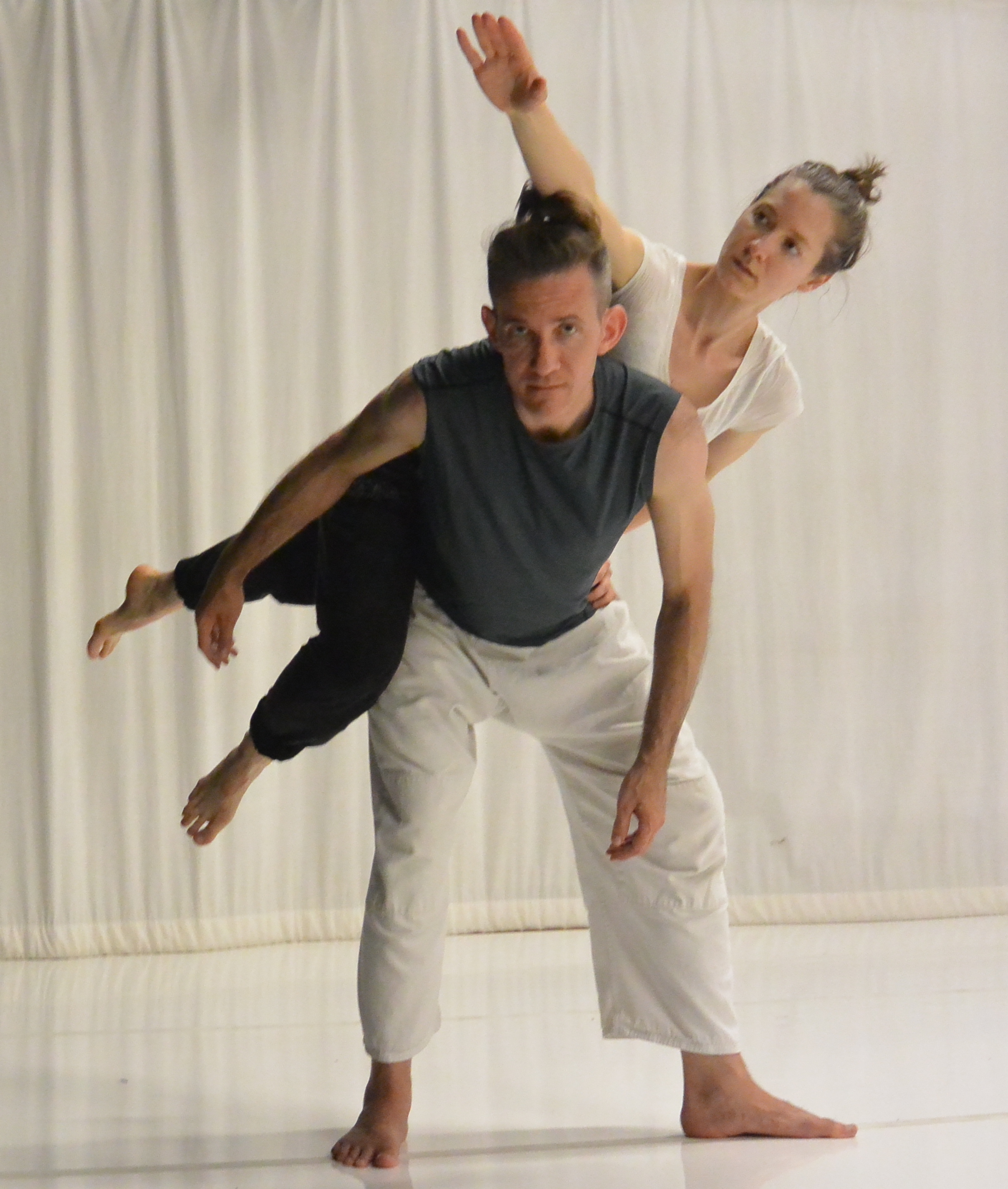 WORKSHOP SERIES: Contact Improv Boot Camp (8-week series)

SATS AUG 26 – OCT 14 / 2PM-5 PM
Velocity 1621 12th Ave
$140 Full Series / Drop-in $20
REGISTER >> 
The purpose of this course is to become better dancers through rigorous physical training for contact improvisation.  By systematic training in classical CI skills (rolling point of contact, crescent rolls, spiral rolls, lifts mechanics, descent pathways, etc.), we will open up new dimensions in our dancing, inviting more possibilities, surprises, and fun.  In addition, we will explore promising new ideas for contact improvisation inspired by aikido and other martial arts. 
The course will be suitable for practitioners of all skill levels, although it is expected that participants will have some previous experience with contact.  Each session will consist of a two-hour class followed by a one-hour open jam (for the participants only) in which we will apply and integrate what we have learned each day.  The culmination will be an open showing at Velocity to present the results of our work.  
The instructor, JONATHAN LILLY, has been dancing contact improvisation for four years, after 20 years of training in the martial art of aikido.  His teaching style uses step-by-step exercises to make learning new physical skills safe and accessible, and enabling participants to understand body mechanics from the inside out, based on their own personal experience.  He is assisting Mark Young in leading this summer's three-week intensive "Foundations to Contact Improvisation" at Leviathan Studio on Lasqueti Island, July 9–29.  Jonathan also performs improvisational dance as part of JKLM Studio (http://jklm.studio/).  The group's most recent performance, "Indigo", was shown at Velocity this June.
CI FUNDAMENTALS SERIES
WORKSHOP SERIES: CI FUNDAMENTALS

SUNS 1:30-2:50PM
Velocity 1621 12th Ave
Drop-in $15/$12 MVP
Buy a full class series for just $60 for 6 weeks ($10/class)
Come dance Contact Improvisation! Whether brand new and curious about the form, or an old hand looking to deepen or broaden your practice, this series is for you! Take multiple sessions to get a diverse and complimentary set of perspectives. Or, come to the one that works with your schedule: each session can stand on its own. You'll leave with material to explore in the movement jam that follows and richer sense of the principles and possibilities in Contact Improvisation.
Series I (SEP 10 – OCT 15): Aaron Swartzman
Series II (OCT 29 – DEC 3): Katherine Cook
Series III (JAN 7 – FEB 11): Kaitlin McCarthy
Series IV (FEB 25 – APR 1): Tamin Totzke
Series V (APR 15 – MAY 20): Mike Hodapp
---
SUNS OCT 29 – DEC 3 / 1:30PM-2:50PM
$60 Full Series // Drop-in $15/$12 MVP
REGISTER >>

In this class we'll build the perceptive and physical capacities that make possible the spontaneous acrobatics characteristic of CI. Working with weight, momentum, gravity, tone, and the raw honesty of the kinetic body, we'll see Contact Improvisation become clearer, crisper, and more illuminated. Though this class will build on Session One, the material stands on its own and new participants are welcome.
KATHERINE COOK is a dancer, teacher, and mathematician based in Seattle WA. Her teaching incorporates a love of improvisation with awareness and somatic practices, along with a pinch of mathematical thinking and a bit of of the natural world. She focuses her work at the intersection of the body, the mind, and the environment, and prefers questions to statements, curiosity to answers. Her teaching and performance are rooted in a deep and sustained relationship with the rigor, complexity, and creativity of improvisation. Her dancing celebrates the physical body, spontaneity, and generosity in the present. She has developed material with and/or performed with Nancy Stark Smith, Karen Nelson, Nita Little, Cyrus Khambatta, Brad Stoller, and Kris Wheeler, among others.
---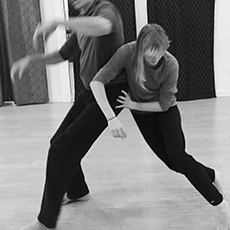 SERIES III: KAITLIN MCCARTHY
SUNS JAN 7 – FEB 11 / 1:30-2:50PM
$60 Full Series // Drop-in $15/$12 MVP
REGISTER >>
Part social dance, part physics lesson, part anarchy—come experience Contact Improvisation! This open-ended and non-hierarchical dance form is based on a few concepts that lead to endless creativity. Designed to give students the physical and social tools to enter the jam setting, this guided practice is great for those new to the form, those who like a structured pathway into touch, or for any kind of dancer looking to expand their practice. The class seeks to provide starting points for personal investigation and expression. Beginning with solo work, the class builds to spontaneous physical dialogue though internal sensing, observation of weight, and organic development of touch in a supportive environment.
KAITLIN MCCARTHY is a dance artist, writer, and teacher living in Seattle since 2010. She has performed with over a dozen local artists, including regularly with Alice Gosti, and has presented her own work at venues across the city including Velocity, On the Boards, SOIL Gallery, BOOST Dance Festival, and many others. She began practicing Contact Improvisation at Mt Holyoke College where she obtained her dance degree, and has spent the last decade in continual investigation of the form. Kaitlin also teaches Beginning Modern and Beginning Ballet at Velocity Dance Center.
---
SUNS FEB 25 – APR 1 / 1:30PM-2:50PM
$60 Full Series // Drop-in $15/$12 MVP
REGISTER >>
Refreshing the Basics. In this contact series we will build foundational CI skills, such as rolling point of contact, giving and receiving weight, off-center dancing, and the joy of disorientation. Skeletal alignment and efficiency will be emphasized to find strength through structure instead of force. Playing between image-based and athletic sensibilities, we train our attention to stay curiously responsive. We will tune to the forces of gravity and momentum- releasing tension in our minds and bodies to find ease and vitality. Come find readiness, pliability, humor, connection and flight.
TAMIN TOTZKE is a Seattle-based choreographer, dance educator and movement improviser. She has toured nationally and internationally, with notable projects including: teaching and performing with Cloud Gate Dance Theater, Taipei Dance Forum, Cambodia's Epic Arts, BodyCartography, Kirstie Simson and Jennifer Monson. Recently she premiered a site-specific dance work in Seattle's historic Georgetown Steam Plant with her collaborator Tia Kramer through their project, study of time and motion, studytimeandmotion.com. Tamin holds an MFA in dance from the University of Illinois, Urbana-Champaign and is now pursing a Master's degree in somatic psychology.
---
SUN APR 15 – MAY 20 / 1:30PM-2:50PM
$60 Full Series // Drop-in $15/$12 MVP
REGISTER >>

Embracing Your CI Fears. In this session, we'll explore some of the parts of contact improvisation that dancers can find scary. How can we be comfortable upside down or moving backwards? How do we sense the things that we can't see? How can we enter or leave dances without it feeling awkward? What's the deal with trios? Throughout this series, we'll spend time warming up into deep and connected dancing and then search for what feels a little edgy. What are the aspects of our dancing that we'd like to change, but we're not sure how?
MIKE HODAPP has been dancing and teaching contact improvisation for 20 years, since discovering it as a teenager at Oberlin College. He co-founded the Seattle Contact Improv Lab, now in its 10th year. His interest in CI is less about performance, and more about the work of CI as a physical discipline, mindfulness practice, emergent culture, and tool for questioning gender and power. Also, it brings him joy and connection and makes him happier and more whole.
CREATIVE / PROCESS
CREATIVE / PROCESS classes and workshops are taught by leading movement practitioners and reflect current developments in the field of contemporary dance. Each series takes a multi-faceted investigative approach that may include research in somatics, performance, performance-making, writing for dance, design for performance, voice and movement, improvisation, movement generation and theory. Each class is unique based on the research of each artist, see lab descriptions.
CREATIVE / PROCESS SERIES

WEDS 6-7:45PM
Velocity 1621 12th Ave
Drop-in $15/$12 MVP
Buy a full class series for just $60 for 6 weeks or $40 for 4 weeks ($10/class)
Series I (Sept 6 – Oct 11 – 6-week series): ilvs strauss
Series II (Oct 18 – Nov 15 – 6-week series): Table Flip
Series III (Nov 29 – Dec 20 – 4-week series): Erica Badgeley
---

SERIES II: Explorative World-Building with TABLE FLIP

WEDS OCT 18 – NOV 15 / 6PM-7:45PM
$60 Full Series (6 weeks) // Drop-in $15/$12 MVP
REGISTER >>
Join Table Flip, as we take you through a series of generative techniques. You will learn how to take the tiniest seed of an idea and how to nurture it into a full-scale show. You will learn how to discover and explore what is at the heart of an idea. While we may incorporate some text and vocal soundscape, this is a class about physicalizing story and how movement can best serve the stories we tell. All levels of movers, performers, and humans welcomed! Each week, we will enter into a unique world, collaborate on building the physical reality inside of the world, and discover what compelling story abounds within!
TABLE FLIP (Alyza DelPan-Monley, Eddie DeHais, and Ryan Higgins) is here to turn movement creation on its head! We are physical theater artists, fighters, dancers, and clowns. We believe in personal and artistic growth through cultivating a relationship with all forms of movement. We believe that storytelling lives in the body, and we seek to enrich others' ability to discover and articulate by creating applicable tools and methods to physicalize those stories.
---
SERIES III: ERICA BADGELEY
WEDS NOV 29 – DEC 20 / 6-7:45PM
$40 (4 weeks) Full Series // Drop-in $15/$12 MVP
REGISTER >>

More info coming soon!
CREATIVE / PROCESS SERIES ARCHIVE
To see all Velocity CREATIVE / PROCESS Series (formerly called Investigative Movement Practices [IMP]) since 2013, CLICK HERE.
master classes + workshops archive
To see all Velocity Master Classes + Workshops since 2013, CLICK HERE.
1,455 total views, 30 views today