// Master Class Series + Workshops //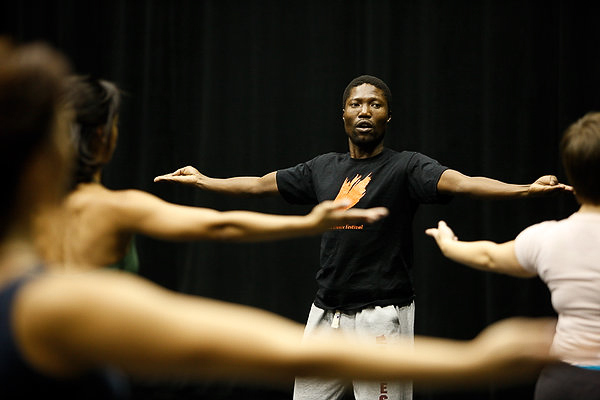 Velocity's Master Class Series provides the perfect opportunity to learn from and share experiences with leading dance artists from around the globe. Master classes — ranging from technique, improvisation, creative process and somatics — take place year-round and bring internationally renowned artists to Velocity through partnerships with UW Meany Hall, Seattle Theatre Group, On the Boards and Cornish College for the Arts.
Past Master Classes have included: Tere O'Connor (NYC), Kyle Abraham (NYC), Ariel Freedman + Danielle Agami (Gaga USA), Andrew de Lotbinière Harwood (Canada), the Merce Cunningham Dance Company (NYC), Kidd Pivot (Canada/Germany), Mark Morris Dance Group (NYC), Chunky Move (AUS), Miguel Gutierrez (NYC), Keith Hennessy (SF), Kathleen Hermesdorf (SF), K.J. Holmes (NYC), Liz Santoro (NYC), Joy Davis (Countertechnique), Gregory Maqoma (South Africa), and many others.
WORKSHOPS + INTENSIVES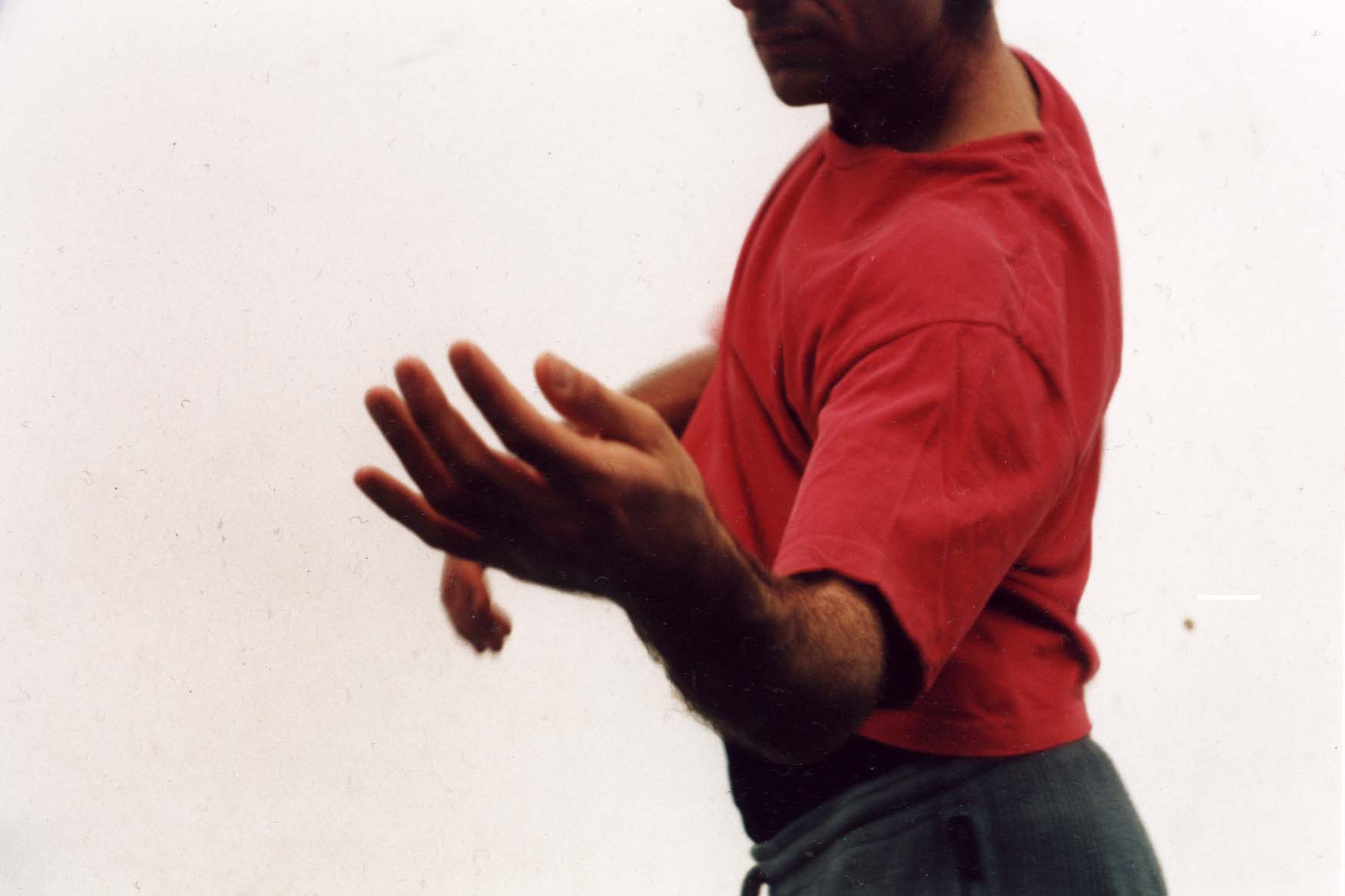 WORKSHOP SERIES: MARK HAIM + JESSE ZARITT
FRI / JAN 2 / 2-5PM
SAT / JAN 3 / 2-5PM
SUN / JAN 4 / 11:30AM-3PM
$95 General / $75 MVP REGISTER
Join Mark Haim + Jesse Zaritt (Faye Driscoll, Shen Wei Dance) in this 4-day workshop to kick off their Velocity residency. Engage with these artists as they explore the theme of fragility and the duet form. Workshop participants perform in a showcase on Jan 10 / 6PM in Founders Theater. During their Velocity residency Mark Haim + Jesse Zaritt are working on a new duet to premiere at The American Dance Festival in summer 2015. This is their first duet collaboration.

PERFORMANCE
SAT / JAN 10 / 6PM / Founders Theater / $8
New solos and duets created + performed by Mark Haim + Jesse Zaritt. See the new work developed in their Velocity workshop + residency!
Mark Haim has choreographed over 100 dances in his career of 30 years. He was Artistic Director of Mark Haim & Dancers from 1984-1987, and the Companhia de Danca de Lisboa from 1987-1990. Mark has created new works for many dance companies in the US, Europe and Asia, among them the Nederlands Dans Theater, Ballet Frankfurt, the Jose Limon Dance Company, the Joffrey II Dancers, the Rotterdamse Dansgroep, the Silesian Dance Theater, the Companhia de Danca de Lisboa, CoDanceCo, the TRANS Dance Co., and Ballet Pacifica. His latest project, This Land Is Your Land, has been seen at the ADF, the ArtDanThe Festival in Paris, the Joyce Theater in NYC and the Poly Theater in Beijing.
Jesse Zaritt has performed his solo work in Russia, Korea, Germany, New York, Japan, Mexico and Israel. His solo 'Binding' is the recipient of three 2010 New York Innovative Theater Awards: Outstanding Choreography, Outstanding Solo Performance, and Outstanding Performance Art Production. He has created choreography for the Seminar HaKibbutzim College and the Acco Theater Festival while living in Israel as a recipient of a 2006-2007 Dorot Fellowship. Jesse was a performer with the Shen Wei Dance Arts Company (NYC/2001-2006), and the Inbal Pinto Dance Company (Tel Aviv/2008). He currently dances in the work of Faye Driscoll and Netta Yerushalmy.  Jesse has recently taught at the University of the Arts (PA), the American Dance Festival (NC), Hollins University (VA), Pomona College (CA), and the University of the Americas Puebla (Mexico) as well as at festivals in Japan, Korea, and Russia.
WORKSHOP SERIES: MARK MITCHELL
JAN-APRIL / 11AM-4PM
Velocity Steward Studio 1621 12th Ave
$110 for each day
REGISTER: Email SeilyBartholomew@icloud.com
Mark Mitchell is an artist and teacher with many years experience teaching sewing workshops. He is best known for his work Burial, which was performed and exhibited at the Frye Art Museum in 2013. In 2014 Mark was added to The New Foundation Seattle's Artist Program, which provides ongoing support for exhibitions and acquisitions for museums and other non-profit institutions.  He was named Best Women's Wear designer by the Seattle Weekly in 2013, and has had two Best of Seattle honors from Seattle Magazine. Mark has decades of experience in fine dressmaking and costume design, in addition to my fine-art work.  You can learn more about him and his work by watching this award-winning documentary – http://vimeo.com/61071067.
All workshops are $110 for the day, with most materials provided. Mark will serve bundt cake at lunch. In his words: "I make it myself that day, and it's always really good." For detailed class descriptions go to itsmarkmitchell.com.
JAN 10 / Easy Wardrobe Maintenance
JAN 11 / Beginning Hand Sewing
JAN 24 / Beginning Hand Sewing
JAN 25 / Beginning Trims and Embellishment
JAN 31 / Intermediate Hand Sewing
FEB 1 / Easy Wardrobe Maintenance
FEB 14 / Fabric Flowers and Leaves
FEB 15 / Beginning Hand Sewing
MAR 1 / Beginning Trims Beads and Sequins
MAR 8 / Easy Wardrobe Maintenance
MAR 15 / Beginning Hand Sewing
MAR 22 / Intermediate Hand Sewing
MAR 29 / Fabric Flowers and Leaves
APR 12 / Beginning Trims and Embellishment
APR 19 / Beginning Hand Sewing
APR 26 / Easy Wardrobe Maintenance
MASTER CLASS SERIES
MASTER CLASS SERIES: MARK HAIM + JESSE ZARITT
FRI + SAT / JAN 2 + 3 / 12-1:45PM
$15 Drop-In / $12 MVP
Join Mark Haim + Jesse Zaritt as they kick off their workshop in these open drop-in classes. A full-bodied and comprehensive modern technique class for intermediate to advanced dancers. Floor, center and lengthy phrase material. Laban/Irene Dowd/Alexander somatics incorporated into warm-up material, usually through some form of improvisation. Three-dimensionality. Stretch. Volume. Strength. Multi-tasking. Imagination. Joy!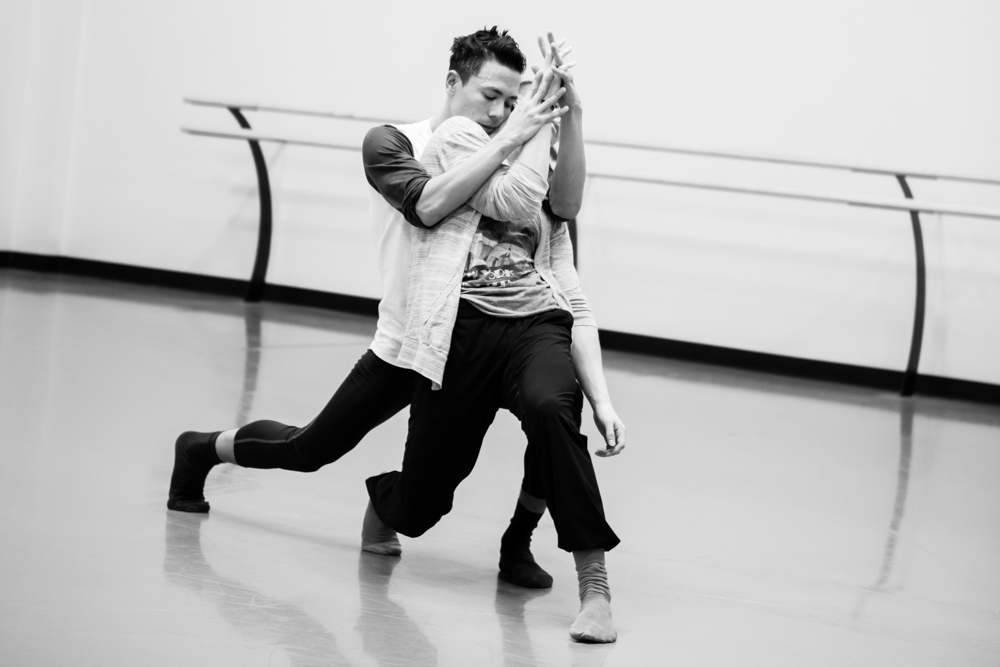 MASTER CLASS SERIES: WHIM W'HIM CO
SAT / JAN 3 / 10AM-12PM
SAT / JAN 10 / 2-4PM
SAT / JAN 17 / 2-4 PM
$15 Drop-In / $12 MVP
Join the Whim W'Him dancers Tory Peil and Thomas Phelan for this series of classes exploring the choreography in Whim W'Him's upcoming production of THREEFOLD. Tory and Thomas will lead dancers in a fun, energetic warm up complete with calisthenics, yoga, ballet, and more. Then the class will explore the repertoire of Whim W'Him. Each class will focus on a different choreographer—Loni Landon from New York City, Penny Saunders from Hubbard Street Dance Chicago, and Olivier Wevers, Artistic Director from Whim W'Him. They'll cover each choreographer's process, base phrases, and intricate details and motivation behind the movement. By the end of the series, students will learn excerpts from each of the new creations.
Presented in partnership with Whim W'Him. Photo courtesy of Molly Magee for Bamberg Fine Art. Dancers: Jim Kent and Justin Reiter
MASTER CLASS SERIES: HEIDI HENDERSON

THURS + FRI / JAN 8 + 9 / 9:30-11:30AM
$15 Drop-In / $12 MVP
ADVANCED CONTEMPORARY DANCE TECHNIQUE full-bodied moving, all cells engaged. Focus on specificity–exactly what and how we are moving- while exploring increasingly complex movement phrases.  Large loopy dancing- losing our center and finding joy.
HEIDI HENDERSON danced in the companies of Bebe Miller, Nina Wiener, Peter Schmitz, Sondra Loring and Paula Josa-Jones. She has re-staged the work of Bebe Miller on companies and colleges throughout the US.  Her company elephant JANE dance has performed at the South Bank Centre London, Jacob's Pillow, The International Festival of Dance in Taegu, Korea; the Bates Dance Festival, and throughout New York City and New England. Heidi teaches on the faculties of Connecticut College and the Bates Dance Festival. She received her BA from Colby College and her MFA from Smith College. She is also is a contributing editor at Contact Quarterly, a vehicle for moving ideas.
MASTER CLASS SERIES: STEPHANIE SALAND
THURSDAYS / Jan 8, 29 / Feb 5, 26 / Mar 5, 12, 26 / Apr 2, 23, 30 / May 14, 21 / 4:30-6PM
Velocity Kawasaki Studio 1621 12th Ave
Ballet Master Class Series: Stephanie playfully offers classes that are ballet "revisited"… integrating the contemporary spirit with a historic form. The classes are a reflection of life… an ever changing and porous investigation. We create tasks and use unique images that help to understand anatomy. The lessons evolve around rich spatial and textural approaches and tools, Encouraging curiosity, and exploring risk is factored in. Sequences are patterned structurally and musically to awaken and maintain a taste for lush and precise articulation. Many of the exercises are woven with the work inventive work of Eva Nemeth, as well as other aspects from Qi Gong, Body Balancing and Gyrotonics. These influences play out quickly. Shifts and expansion are palpable. Focus and intention are honed. in the room. More is more.
Stephanie Saland performed as a principal dancer with the NYC Ballet for 21 years under the direction of George Balanchine and Jerome Robbins. Based in Seattle and teaching freelance now for 21 years, she continues to explore movement in all ways and has developed a unique and multifaceted approach to dance and life at large. The myriad riches for education in New York: from teachers such as Stanley Williams, Maggie Black, and her colleague Gelsey Kirkland. She was there for the initial pangs of Gyrotonics which fed into the nuance of technique and specificity. She was and is equally inspired and informed through other non-ballet modalities and offers a class that is synthesis and creative response to the valuable aspects of these systems.