// Master Class Series + Workshops //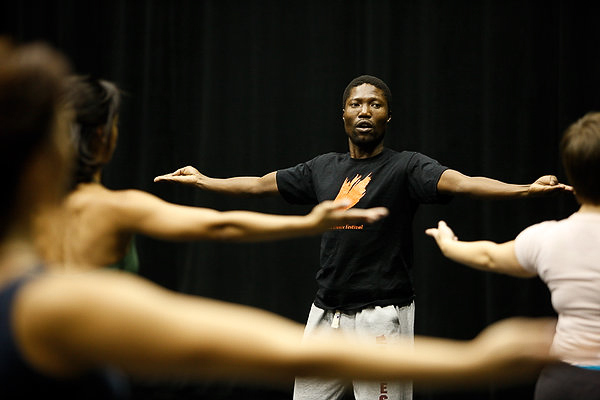 Velocity's Master Class Series provides the perfect opportunity to learn from and share experiences with leading dance artists from around the globe. Master classes — ranging from technique, improvisation, creative process and somatics — take place year-round and bring internationally renowned artists to Velocity through partnerships with UW Meany Hall, Seattle Theatre Group, On the Boards and Cornish College for the Arts.
Past Master Classes have included: Mark Haim + Jesse Zaritt, Heidi Henderson, Tere O'Connor (NYC), Kyle Abraham (NYC), Ariel Freedman + Danielle Agami (Gaga USA), Andrew de Lotbinière Harwood (Canada), the Merce Cunningham Dance Company (NYC), Kidd Pivot (Canada/Germany), Mark Morris Dance Group (NYC), Chunky Move (AUS), Miguel Gutierrez (NYC), Keith Hennessy (SF), Kathleen Hermesdorf (SF), K.J. Holmes (NYC), Liz Santoro (NYC), Joy Davis (Countertechnique), Gregory Maqoma (South Africa), and many others.
WORKSHOPS + INTENSIVES
WORKSHOP SERIES + AUDITION: KARIN STEVENS DANCE
The Art and Practice of Movement
MAY 29 / 12-3PM
Velocity Kawasaki Studio 1621 12th Ave
REGISTER $30 drop-in / $25 MVP
Explore movement practices that open you to your deepest potential to create, unwinding unnecessary tension and creating space in the body to engage with your most aligned body/self. Move beyond practice into the art of developing movement phrases. This workshop will explore KSD movement repertory, which stems from the belief that movement connects us to our fullest self and ideas, to others, and to the beauty of our complex existence. Join us in this playful and lively environment!
KSD is looking for dancers to join them for their upcoming show in October. Must be available for rehearsals starting in June (email karinstevensdance@gmail.com for more details).
Also seeking 1­-2 women + 1-­3 men for a new evening length work taking shape in the fall that will be presented in the winter of 2016.
Karin Stevens Dance is a 501c3 that was formed in 2009. KSD works capture the breadth of the human moving experience and embody the complex layers of our cultural spaces, time and relationship to nature. www.karinstevensdance.com
WORKSHOP SERIES: LOU HENRY HOOVER
Making Every Second Count (or, What I've Learned about Choreography in 5 Minute Increments)
JUNE 14 / 4:30-7PM
Velocity Founders Studio 1621 12th Ave
REGISTER $25 drop-in / $21 MVP
This workshop will explore tools for delivering our movement ideas, images, and concepts to an audience with the greatest impact in the least time possible. The goal: to create meaningful, complete pieces that can be performed in 5 minutes or less. We will discuss how this dense and action-packed style of performance-making applies to longer work. This workshop is inspired by a career made up of 60 minute and 5 minute choreographies, and what I have learned from the extreme contrast between evening-length and cabaret formats.
LOU HENRY HOOVER, purveyor of "hilarious dance magic," has been referred to by The Seattle Stranger as "a treasure beyond measure, a genius, a jewel, a muse." Lou is 1/2 of Kitten N' Lou (with Kitten LaRue), 1/3 of DeLouRue Presents (with BenDeLaCreme), and recently made his television debut dancing with Lady Gaga and Tony Bennett in their PBS Great Performances Series live concert "Cheek to Cheek." Lou has had a decade long career in both contemporary dance and cabaret performance including extensive work with Cherdonna Shinatra, and has been passionate about teaching dance for just as long.
MASTER CLASS SERIES
MASTER CLASS SERIES: MATT DREWS
JUNE 16 / 9:30-11:15AM
Velocity Founders Studio 1621 12th Ave
$15 / $12 MVP
More info coming soon!
MATT DREWS is a movement artist who oscillates between the realms of dance, yoga + performance. His creative roles aqueous as choreographer, performer + teacher. He facilitates states of experience for bodies to investigate movement with a heightened lens toward healing, presence + ritual. He studied at Naropa University + holds a BFA in Dance from Cornish College of the Arts. His work has been produced at Decibel Electronic Music Festival, On the Boards + Velocity Dance Center. He has collaborated with Ate9 dANCE cOMPANY, tEEth Performance, Saint Genet, Kate Wallich + the YC, The Pendleton House + Modern Recollections. He is currently developing a new work as a 2015 Artist in Residence at Velocity Dance Center.
MASTER CLASS SERIES: ATE9 with DANIELLE AGAMI
JUNE 18 + 20 / 12-1:15PM
Velocity Founders Studio 1621 12th Ave
$15 / $12 MVP
Join Danielle Agami (Artistic Director) and Ate9 company members for special Master Classes inspired by Gaga, Ohad Naharin's movement language. Gaga is a practice of research and discovery that brings new possibilities and healing to the body through constant and mindful movement. Using imagery to guide students through improvisational tasks, Danielle encourages participants to experience a wide range of sensations from within the body. Class works to foster strength, flexibility, and sensitivity throughout the body and mind. Come get groovy, heal your body, and push your physical limits. Classes are open to dancers and all types of movers alike – new movers, voices, and faces enhance the experience in the studio and bring inspiration. Everyone is encouraged to join!
DANIELLE AGAMI: Originally born in Israel in 1984, Agami studied at the Jerusalem Academy of Music and Dance High School and was a member of the Batsheva Dance Company from 2002-2010. Between 2007-2009, Agami served as the artistic director of Batsheva Dancers Create and functioned as the company's rehearsal director from 2008-2010, during which she received the Yair Shapira Prize for Excellence in Dance in 2009. In 2011 Agami relocated to New York City, where she functioned as Senior Manager of Gaga U.S.A. In 2012, after relocating to Seattle, Agami founded Ate9 dANCEcOMPANY and a year later chose Los Angeles as the company's home. During 2013 she presented TacTics forAte9, Shula in Israel, for the Batsheva Ensemble, This Time Tomorrow for NorthWest Dance Project in Portland, Oregon, Loose Gravel  for Barak Ballet in L.A, and a unique collaboration with L.A. Dance Project for Invisible Cities by The Industry Opera. Agami is a renowned Gaga teacher and for the past few years, has been traveling across the world as an ambassador of Ohad Naharin. In the past few years Agami has staged Naharin's work with  Alvin Ailey Company, Ballet Atlanta, Ita Dansa / Barcelona, The Juilliard School, and more.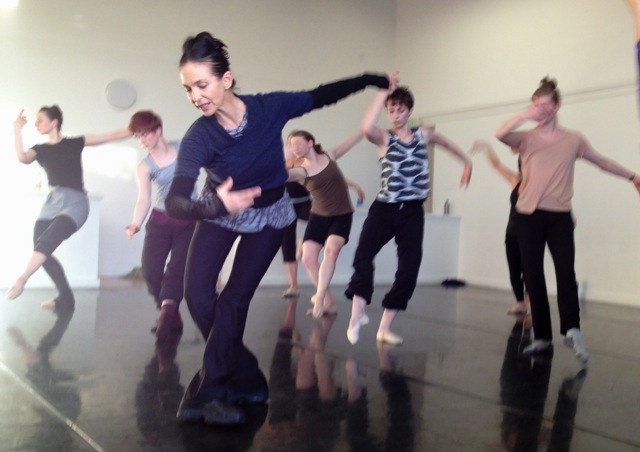 MASTER CLASS SERIES: STEPHANIE SALAND
THURSDAYS May 21 + Jun 4, 11, 25 / 4:30-6PM
Velocity Kawasaki Studio 1621 12th Ave
Ballet Master Class Series: Stephanie playfully offers classes that are ballet "revisited"… integrating the contemporary spirit with a historic form. The classes are a reflection of life… an ever changing and porous investigation. We create tasks and use unique images that help to understand anatomy. The lessons evolve around rich spatial and textural approaches and tools, Encouraging curiosity, and exploring risk is factored in. Sequences are patterned structurally and musically to awaken and maintain a taste for lush and precise articulation. Many of the exercises are woven with the work inventive work of Eva Nemeth, as well as other aspects from Qi Gong, Body Balancing and Gyrotonics. These influences play out quickly. Shifts and expansion are palpable. Focus and intention are honed. in the room. More is more.
STEPHANIE SALAND performed as a principal dancer with the NYC Ballet for 21 years under the direction of George Balanchine and Jerome Robbins. Based in Seattle and teaching freelance now for 21 years, she continues to explore movement in all ways and has developed a unique and multifaceted approach to dance and life at large. The myriad riches for education in New York: from teachers such as Stanley Williams, Maggie Black, and her colleague Gelsey Kirkland. She was there for the initial pangs of Gyrotonics which fed into the nuance of technique and specificity. She was and is equally inspired and informed through other non-ballet modalities and offers a class that is synthesis and creative response to the valuable aspects of these systems.
master classes + workshops archive
To see all Velocity Master Classes + Workshops since 2013, CLICK HERE.
6,749 total views, 113 views today