// Master Class Series + Workshops //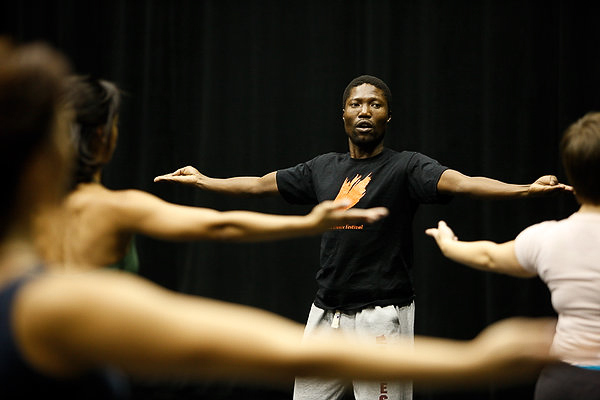 Velocity's Master Class Series provides the perfect opportunity to learn from and share experiences with leading dance artists from around the globe. Master classes — ranging from technique, improvisation, creative process and somatics — take place year-round and bring internationally renowned artists to Velocity through partnerships with UW Meany Hall, Seattle Theatre Group, On the Boards and Cornish College for the Arts.
Past Master Classes have included: Mark Haim + Jesse Zaritt, Heidi Henderson, Tere O'Connor (NYC), Kyle Abraham (NYC), Ariel Freedman + Danielle Agami (Gaga USA), Andrew de Lotbinière Harwood (Canada), the Merce Cunningham Dance Company (NYC), Kidd Pivot (Canada/Germany), Mark Morris Dance Group (NYC), Chunky Move (AUS), Miguel Gutierrez (NYC), Keith Hennessy (SF), Kathleen Hermesdorf (SF), K.J. Holmes (NYC), Liz Santoro (NYC), Joy Davis (Countertechnique), Gregory Maqoma (South Africa), and many others.
WORKSHOPS + INTENSIVES

WORKSHOP SERIES: SIDRA BELL
Contemporary Systems- an interior & material approach to movement by Sidra Bell
OCT 2 / 4:30-6:30PM
OCT 3 + 10 / 12-3PM
Velocity Founders Studio 1621 12th Ave
$100 Full Workshop / $30 drop-in (Oct 2) + $45 drop-in (Oct 3 + 10)
In Contemporary Systems, Bell encourages provocative thought and an immersive approach to the subject matter of the body. Her work demands a high degree of physicality and input from the dancers, encouraging them to execute movement with intention, curiosity, sustainability, and empathy. "Bell's dance-theater works are intensely physical, concentrated and mysterious- yet they reveal the inner aspects of the performers with startling clarity"– The Atlanta Journal-Constitution
SIDRA BELL DANCE NEW YORK
is rapidly gaining an international profile for work that reveals aspects of the human condition through a distinctly female lens. Bell's creations have been described as, "brainy, exuberant, and audacious." (San Francisco Chronicle). The work demands both physical power and tender expressiveness from her crack ensemble of "fearless and technically honed dancers" (Vancouver's Georgia Straight). The Company has performed extensively throughout the USA, Europe, Canada, and South America. It was listed as "#1 in Contemporary Dance" by the Pittsburgh Examiner (2014), as one of ArtsATL's "Notable Dance Performances" (2012), and in the "Top 10 for Best in Dance" by the Pittsburgh Post-Gazette (2010). Bell's process is intuitive, collaborative, and emphasizes the integration of multiple design elements. Her work combines design, media, and fashion creating a singular vision in contemporary dance. SIDRA BELL (Artistic Director), is a Master Lecturer at the University of the Arts (Philadelphia), and was an Adjunct Professor at Ball State University (Indiana) and Barnard College (NYC). She has a degree in History from Yale University and an MFA in Choreography from Purchase College. Ms. Bell has won several awards, including a notable 1st Prize for Choreography at the International Solo-Tanz Festival in Stuttgart, Germany. Her critically acclaimed work has been seen throughout the United States and in Denmark, France, Austria, Bulgaria, Turkey, Germany, China, Canada, Aruba, Korea, Brazil, and Greece. Bell has received many commissions from institutions internationally and has produced over 100 new works. Bell was commissioned as the choreographer for the feature film "TEST" set in San Francisco during the height of the AIDS crisis. The movie was nominated for a 2015 Independent Spirit Award. "TEST" was also awarded two grand jury prizes from the Los Angeles Outfest and was a New York Times Critic's Pick. The film has had many screenings at LGBT festivals worldwide and is enjoying an international theatrical run. She was recently named one of 50 outstanding artists living or working in Westchester County as part of ArtsWestchester's 50th Anniversary. SBDNY has an extensive educational and mentorship program and works with institutions for dance and theater internationally with a particular emphasis on young artist development.

WORKSHOP SERIES + AUDITION: ALICE GOSTI
OCT 23 + 24 / 2-5PM
Velocity Founders Studio 1621 12th Ave
REGISTER $45 Full Workshop / $39 MVP / $30 drop-in
Within a creative energetic workshop/audition, investigate and explore movement materials and improvisation scores around the primary themes of Alice's new body of work, inspired by ideas of object based identity; water as a natural element, spiritual/cyclical entity, transitional space, and port; collective resistance, history and identity.  As Chuck Palahniuk says – "the things you own end up owning you."
Alice is currently in the very beginning creation of two new immersive durational performance spectacles. Dancers will be selected to research and perform in Alice's next project, with the possibility of multiple performances and touring. Workshop proceeds go directly into this project. Performers of all ethnic backgrounds are encouraged to audition!
ALICE GOSTI is an Italian-American architect of experiences. While her background is mostly in dance and choreography she uses all media to create a cohesive environment in which the viewer is invited to both experience and perform. She has received the Bossak/Heilbron charitable foundation – Individual Artist Award, Artist Trusts GAP Grant, Seattle Office of the Arts and Culture – Individual Artists Project Award, the Vilcek Creative Promise in Dance Award and she is a Mary Gates Venture Scholar. Alice has received the prestigious danceWEB scholarship and was selected as a director for the Intiman's first Emerging Artist Program. Alice Gosti's work has been presented/commissioned by universities, galleries, theaters and festivals worldwide. Her latest work How to become a partisan was presented, commissioned and produced by Velocity's Made in Seattle new dance development program and AiR Program. www.gostia.com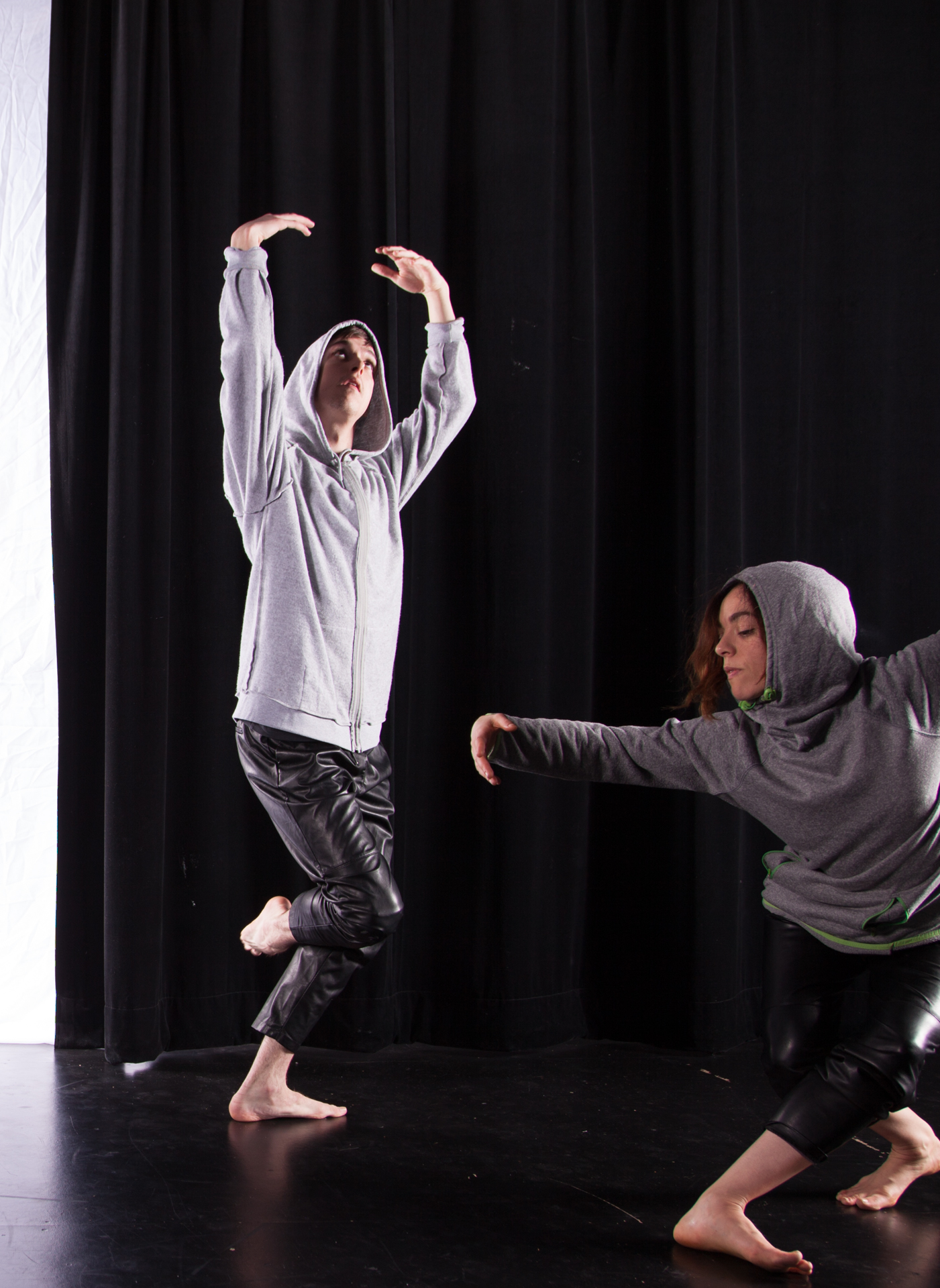 WORKSHOP SERIES: ZOE SCOFIELD
NOV 13 / 12-4PM
NOV 14 / 2-4PM
Velocity Kawasaki + Founders Studio 1621 12th Ave
REGISTER $65 Full Workshop / $56 MVP / $45 Friday drop-in / $25 Saturday drop-in
zoe | juniper classes utilize a somatic approach to technique. Classes are physically rigorous, deep, and kinesthetically challenging; a space where product orientated results takes rest and active experience reigns. We combine musicality, visual and physical metaphors in both improvisation and structured forms as a vehicle to surprise and further each dancers' potential.  As a teacher, it is Zoe's desire to help students foster a body that is available, aware and in command of its' senses, intuition and physicality.
ZOE SCOFIELD is the Co-artistic Director of zoe|juniper. She has received a Guggenhem Fellowship, Stranger's Genius Award, National Dance Project Tour Support, The Mariam McGlone Emerging Choreographer Award from Wesleyan University, Artist Trusts GAP Grant and Artist Fellowship Award, City Arts Innovator Award, Seattle Magazine's Spotlight Award, Alpert Award Residency and the Princess Grace Foundation Choreography and Special Project Awards. zoe|juniper's  work has been presented/commissioned by universities, galleries, theaters and dance companies all over the country. Their newest work, BeginAgain premiered at On the Boards & is being presented at The Joyce/3 Legged Dog, PS 122 COIL Festival & Baryshnikov Arts Center, REDCAT, Danceplace and Fringe Arts, 2014-2015. www.zoejuniper.org

WORKSHOP SERIES: PATRICK KILBANE
DEC 3 + 4 / 3-6PM
Velocity Kawasaki Studio 1621 12th Ave
$45 Full Workshop / $39 MVP / $30 drop-in
More info coming soon!
PATRICK KILBANE is from Bainbridge Island, WA. He trained professionally in classical ballet and went on to become a highly skilled contemporary dancer, choreographer, teacher and performance artist. He spent 6 seasons with Northwest Dance Project in Portland, OR and is thrilled to be back in Seattle as a part of the Velocity family. Patrick is currently working with artists such as Anna Conner + Co, Dylan Ward, KT Niehoff, Coleman Pester, Kate Wallich/The YC and will be joining Whim W'him as a company member this fall.
MASTER CLASS SERIES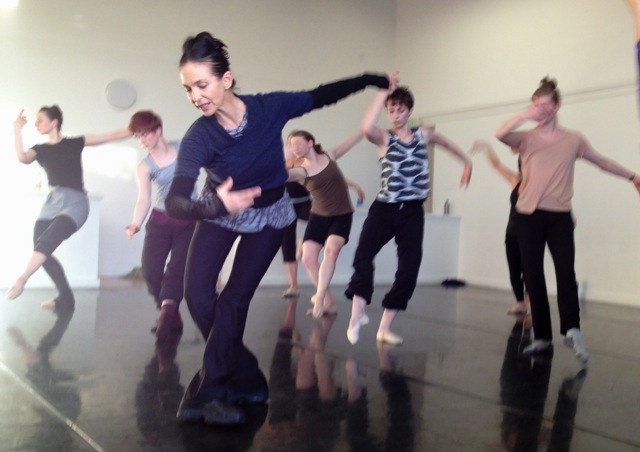 MASTER CLASS SERIES: STEPHANIE SALAND
WEDS / 4:30-6PM
Velocity Steward Studio: SEPT 16
Velocity Kawasaki Studio: SEPT 30 / OCT 7, 14, 21, 28 / NOV 11, 25 / DEC 2, 16
Ballet Master Class Series: Stephanie playfully offers classes that are ballet "revisited"… integrating the contemporary spirit with a historic form. The classes are a reflection of life… an ever changing and porous investigation. We create tasks and use unique images that help to understand anatomy. The lessons evolve around rich spatial and textural approaches and tools, Encouraging curiosity, and exploring risk is factored in. Sequences are patterned structurally and musically to awaken and maintain a taste for lush and precise articulation. Many of the exercises are woven with the work inventive work of Eva Nemeth, as well as other aspects from Qi Gong, Body Balancing and Gyrotonics. These influences play out quickly. Shifts and expansion are palpable. Focus and intention are honed in the room. More is more.
STEPHANIE SALAND performed as a principal dancer with the NYC Ballet for 21 years under the direction of George Balanchine and Jerome Robbins. Based in Seattle and teaching freelance now for 21 years, she continues to explore movement in all ways and has developed a unique and multifaceted approach to dance and life at large. The myriad riches for education in New York: from teachers such as Stanley Williams, Maggie Black, and her colleague Gelsey Kirkland. She was there for the initial pangs of Gyrotonics which fed into the nuance of technique and specificity. She was and is equally inspired and informed through other non-ballet modalities and offers a class that is synthesis and creative response to the valuable aspects of these systems.
master classes + workshops archive
To see all Velocity Master Classes + Workshops since 2013, CLICK HERE.
12,069 total views, 25 views today