// Master Class Series + Workshops //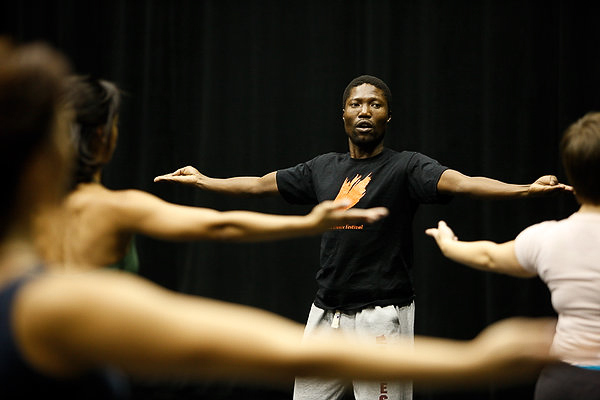 Velocity's Master Class Series provides the perfect opportunity to learn from and share experiences with leading dance artists from around the globe. Master classes — ranging from technique, improvisation, creative process and somatics — take place year-round and bring internationally renowned artists to Velocity through partnerships with UW Meany Hall, Seattle Theatre Group, On the Boards and Cornish College for the Arts.
Past Master Classes have included: Mark Haim + Jesse Zaritt, Heidi Henderson, Tere O'Connor (NYC), Kyle Abraham (NYC), Ariel Freedman + Danielle Agami (Gaga USA), Andrew de Lotbinière Harwood (Canada), the Merce Cunningham Dance Company (NYC), Kidd Pivot (Canada/Germany), Mark Morris Dance Group (NYC), Chunky Move (AUS), Miguel Gutierrez (NYC), Keith Hennessy (SF), Kathleen Hermesdorf (SF), K.J. Holmes (NYC), Liz Santoro (NYC), Joy Davis (Countertechnique), Gregory Maqoma (South Africa), and many others.
WORKSHOPS + INTENSIVES
WORKSHOP SERIES + AUDITION: ZOE SCOFIELD of zoe|juniper
Technique Becomes Repertory / Letsgetinthestudioandtrysomestuff
MAR 6 / 12-4PM // Velocity Kawasaki Studio 1621 12th Ave
MAR 7 / 2-6PM // Velocity Founders Studio 1621 12th Ave
REGISTER $65 full workshop / $45 drop-in / $56 MVP
This workshop begins with a technique class and movement experience, then moves into creative process. Starting with a somatic approach to technique, dancers will experience a physically rigorous, deep, and kinesthetically challenging class – a space where product orientated results take rest and active experience reigns. Musicality, and visual and physical metaphors, are combined through improvisation and structured forms as a vehicle to surprise and further each dancer's potential.
In this workshop Scofield and dancers will also work together by embodying z|j's creative process. By analyzing the choreographic, visual and music/sound notes used by Zoe and Juniper; dancers will discover the emotional and physical experiences of their work and gain a profound level of personal ownership in the creative process.
This workshop will also serve as an audition for zoe | juniper's next work.
zoe | juniper is a three time Princess Grace Award Recipient and a 2013 Stranger Genius Award Winner. The dance and visual art team has been described as "a crazy dream you just can't shake" (Karen Campbell, The Boston Globe). Their newest work, BeginAgain premiered at On the Boards & is being presented at The Joyce/3 Legged Dog, PS 122 COIL Festival & Baryshnikov Arts Center, REDCAT, Danceplace and Fringe Arts, 2014-2015.
Photo by Kelly O
WORKSHOP SERIES: MARK MITCHELL
JAN-APRIL / 11AM-4PM
Velocity Steward Studio 1621 12th Ave
NEW LOWER PRICE! $95 per one-day workshop or two classes for $150 (includes most materials)
TO REGISTER: Email SeilyBartholomew@icloud.com
Mark Mitchell is an artist and teacher with many years of experience teaching sewing workshops. He is best known for his work Burial, which was performed and exhibited at the Frye Art Museum in 2013. In 2014 Mark was added to The New Foundation Seattle's Artist Program, which provides ongoing support for exhibitions and acquisitions for museums and other non-profit institutions. He was named Best Women's Wear designer by the Seattle Weekly in 2013, and has had two Best of Seattle honors from Seattle Magazine. Mark has decades of experience in fine dressmaking and costume design, in addition to my fine-art work. You can learn more about him and his work by watching this award-winning documentary –
http://vimeo.com/61071067.
All workshops are $95 for the day, with most materials provided. Mark will serve bundt cake at lunch. In his words: "I make it myself that day, and it's always really good." For detailed class descriptions go to itsmarkmitchell.blogspot.com.
JAN 10 / Easy Wardrobe Maintenance
JAN 11 / Beginning Hand Sewing
JAN 24 / Beginning Hand Sewing
JAN 25 / Beginning Trims and Embellishment
JAN 31 / Intermediate Hand Sewing
FEB 1 / Easy Wardrobe Maintenance
FEB 14 / Fabric Flowers and Leaves
FEB 15 / Beginning Hand Sewing
MAR 1 / Beginning Trims Beads and Sequins
MAR 8 / Easy Wardrobe Maintenance
MAR 15 / Beginning Hand Sewing
MAR 29 / Fabric Flowers and Leaves
APR 12 / Beginning Trims and Embellishment
APR 19 / Beginning Hand Sewing
APR 26 / Easy Wardrobe Maintenance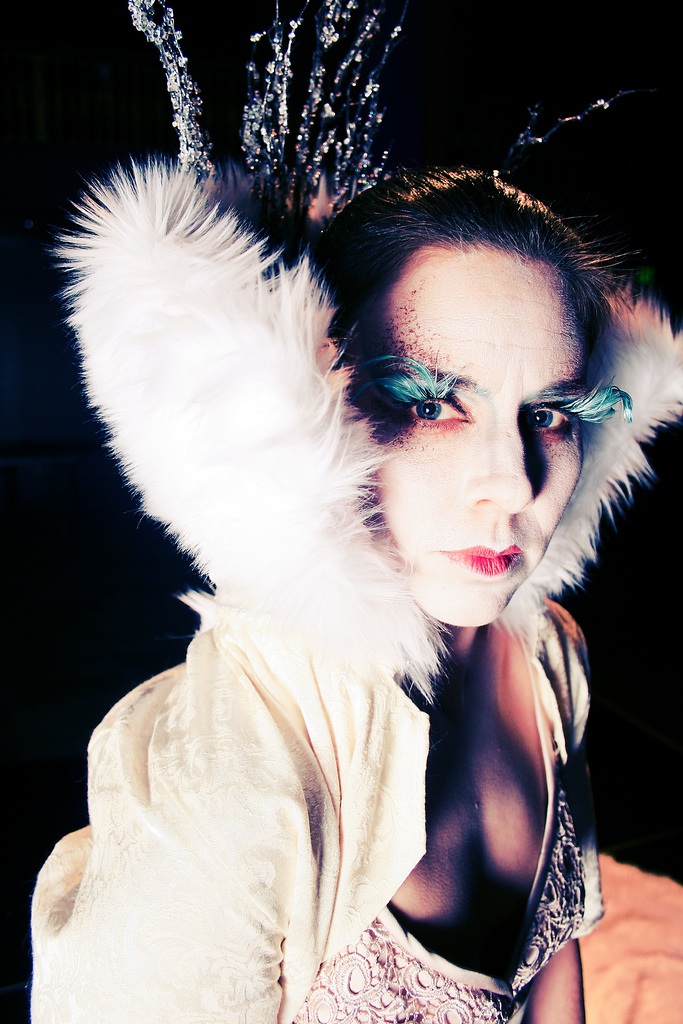 WORKSHOP SERIES + AUDITION: KT NIEHOFF
MAY 14-16 / 12-3PM // Velocity Founders Studio 1621 12th Ave
REGISTER $65 full workshop / $30 drop-in / $56 MVP

Join KT Niehoff for 3 days of risk taking, dancing, and fearless encounters.
This Fall KT is remounting her 2010 masterpiece, A Glimmer of Hope or Skin or Light. In 2006, KT began investigating the relationship between audience, artist and proximity. This search led her to seek out environments that ask the performer and the witness to confront each other in more potent ways. A Glimmer of Hope or Skin or Light, in all its forms, is an outcropping of this search beginning with the premise that every interaction holds untapped potential, that can sculpt uncommon encounters, moody collisions, raucous spectacle and virtuoso dancing – asking for more resonant connection and embracing the success or failure that ensues. Niehoff is expanding her posse of vibrant performers and seeks 6-10 showgirls to perform in the remount of this work to be presented at ACT Theater.
KT NIEHOFF is a Seattle based artist who makes events, dances, music, films, classes, spaces and fosters creative communities. She was featured in Dance Magazine's "International Women in Dance" ('08) and on the covers of Dance Teacher Magazine  ('12) and City Arts Seattle ('13). KT's creative pursuits focus on audience/artist/ proximity, resulting in the majority of her work happening in non-traditional spaces. Her work has been presented throughout the U.S. and internationally in Japan, Ecuador, Germany and Canada and has received funding from The MAPFund, The NEA, The National Dance Project, The National Performance Network, and Seattle, King County and Washington State Arts Commissions. Niehoff is a veteran teacher of contemporary technique, composition and improvisation. For over 15 years she has taught throughout the U.S. and abroad – Jacob's Pillow Dance Festival, Oberlin College, Cornish College of the Arts, Tisch School of the Arts, University of Washington, The Hong Kong Academy of the Performing Arts, The SNDO Amsterdam – to name a few. From 1996-2006 she was the Director and co-founder of Velocity Dance Center and in 2011 opened her own creative research space on Capitol Hill called 10 degrees.
Photo by Kevin Kauer
WORKSHOP SERIES: ERIC NORDSTROM
From Imagery to Improvisation
MAY 22-23 / 2-5PM // Velocity Founders + Kawasaki Studios 1621 12th Ave
REGISTER $50 full workshop / $30 drop-in / $43 MVP
How does the body work? How do bones, muscles, and tendons function together to generate movement? When does breath inform impulse? In this workshop, we will explore these questions with the goal of understanding how knowledge of our bodies can help us create dance. The focus of the pair of classes will be on working with anatomical imagery to enhance improvisation. Each class starts slow and simple with a focus on breath and a chance to internalize body imagery. The first class addresses the pelvis and lower body. The second class works with the spine and upper body. Throughout both classes, carefully chosen images of bones, muscles, and organs give insight to anatomical structure and quality of movement. Both classes culminate with a movement score offering vibrant dancing. In these explorations, we move together from imagery to improvisation.
ERIC NORDSTROM is a dance performer, filmmaker and professor. As a director and editor, his interests focus on the intersection of dance, improvisation, documentary, and film. His past and current film work features such prominent dancers and scholars as Ann Cooper Albright and Simone Forti. He is currently at work on a Regional Arts and Culture Council-funded documentary about the history of contemporary dance in Portland. Eric has taught contemporary technique, contact improvisation, and dance on film courses in colleges and universities throughout the U.S., including Kenyon College, University of Oregon, and The Ohio State University, where he earned his Master of Fine Arts. He is on faculty at Lewis and Clark College and Portland State University.
Photo by Kate Bredeson
MASTER CLASS SERIES
MASTER CLASS SERIES + AUDITION: THE DANCE CARTEL
WEDS MAR 4 / 12-1:30PM
Velocity Founders Studio 1621 12th Ave
Equal parts rigor and silliness, Ani's class is a high-energy, physically-demanding 90 minutes including an upbeat warm-up, hot conditioning, brief improvisation, and substantial choreography sequences, often from The Dance Cartel's repertory. Designed to challenge both trained dancers and enthusiastic novices, the class fuses technical elements from jazz/contemporary with hype energy and a low center of gravity. Technical precision and energetic intent are given equal priority, encouraging students to heighten their expressivity and dynamics as well as stretch their physical ability.
The music will be loud, and will sometimes have dirty words. We will make jokes. You will probably sweat. Expect to get your heart rate up, and bring a clean shirt if you need to look cute after class. Sense of play and humor are encouraged, but only if you want to have a good time.
ANI TAJ (Artistic Director + Choreographer) a native New Yorker, is a choreographer, performer, music-head and the founder of The Dance Cartel. She has choreographed contemporary musicals, plays, concerts, music videos, art parties, flash mobs and more. Ani is fueled by research trips to Brazil and loves to make dances inspired by Carnaval.
Ani's choreography has also been presented at The Brooklyn Museum, Philadelphia Museum of Art, MAD (Museum of Art & Design), Espaco Xisto (Salvador da Bahia, Brazil), and many more. In 2013, The Dance Cartel made its West Coast debut at Edward Sharpe's Big Top and Festival Supreme (LA), and its national television debut live on Conan. The Dance Cartel received and LMCC MCAF grant for a series of site-specific pop-up performances in 2014,  as well as studio support from a BAX Summer Residency and the New York Live Arts Studio Series. Ani's work has recently been featured and in music videos for Yoko Ono, Reggie Watts, Vic Mensa, Sarh, and The Sway Machinery.
Ani is an Adjunct Professor teaching dance and movement at NYU (Experimental Theatre Wing, Playwrights Horizons), and regularly offers a range of high-energy movement classes around NYC. Other teaching includes Broadway Dance Center, Beyond Dance (NJ), and a host of public schools across New York City with arts and education organizations like Dance Theater Etc and Notes in Motion.
The Cartel is also seeking 2-3 enthusiastic and professional young dancers to assist with performances and participate in a few larger group dances. The class will provide an opportunity for us to meet candidates and hold a quick meeting afterwards. But remember, you're part of the TDC community no matter what! Come see TDC as part of Velocity's Guest Artist Series, March 6-8. Tickets
MASTER CLASS SERIES: KYLE ABRAHAM / ABRAHAM.IN.MOTION
THURS MAR 5 / 2-3:30PM
Velocity Founders Studio 1621 12th Ave
KYLE ABRAHAM, 2013 MacArthur Fellow, began his dance training at the Civic Light Opera Academy and the Creative and Performing Arts High School in Pittsburgh, Pennsylvania.  He continued his dance studies in New York, receiving a BFA from SUNY Purchase and an MFA from NYU Tisch School of the Arts.
In 2012, Abraham was named the newly appointed New York Live Arts Resident Commissioned Artist for 2012–2014. Just one month later, Alvin Ailey American Dance Theater premiered Abraham's newest work, Another Night, at New York's City Center to rave reviews. Abraham received a prestigious Bessie Award for Outstanding Performance in Dance for his work in The Radio Show, and a Princess Grace Award for Choreography in 2010.
His choreography has been presented throughout the United States and abroad, most recently at On The Boards, South Miami-Dade Cultural Arts Center, REDCAT, Philly Live Arts, Portland's Time Based Arts Festival, Jacob's Pillow Dance Festival, Danspace Project, Dance Theater Workshop, Bates Dance Festival, Harlem Stage, Fall for Dance Festival at New York's City Center, Montreal, Germany, Jordan, Ecuador, Dublin's Project Arts Center, The Okinawa Prefectural Museum & Art Museum located in Okinawa Japan, The Andy Warhol Museum and The Kelly-Strayhorn Theater in his hometown of Pittsburgh, PA.
This Master Class is presented in partnership with Seattle Theatre Group. See Abraham.in.Motion at the Moore Theatre on March 4+5.Tickets. Photo by Carrie Schneider
MASTER CLASS SERIES: THE VELOCITY SESSIONS / DELFOS DANZA CONTEMPORANEA
WEDS APR 8 / 9:30-11:15AM
Velocity Founders Studio 1621 12th Ave
DELFOS DANZA CONTEMPORANEA was founded in 1992 by Mexican choreographers/dancers Claudia Lavista and Victor Manuel Ruiz in Mexico City.  In 1996 we moved  to Mazatlán, México with the vision of creating dynamic new works as well as developing a professional training program for contemporary dancers.  The company is a unique collective of artists whose creative vision is characterized by fluid physicality and poetic narratives.
Delfos is a company and a school with a mission built upon the essential elements of creativity, education, dialogue and collaboration.  We are also a  group of artists and educators interested in generating new ideas, new approaches, new forms and projects.  Delfos Danza Contemporanea is interested in participating with other artists, companies and choreographers in artistic endeavors and partnerships.  We are attracted to the edge of our art form and all the possibilities that exist when we push our boundaries.  We believe in the power of dance and art, which gives balance to our community, our society and the world in which we live.
Join us afterwards for a special Speakeasy Series with the company! Get tickets to see the company perform at UW Meany Hall, April 9-11. This Master Class and Speakeasy Series is presented through The Velocity Sessions, a partnership with UW World Series. Photo by Lois Greenfield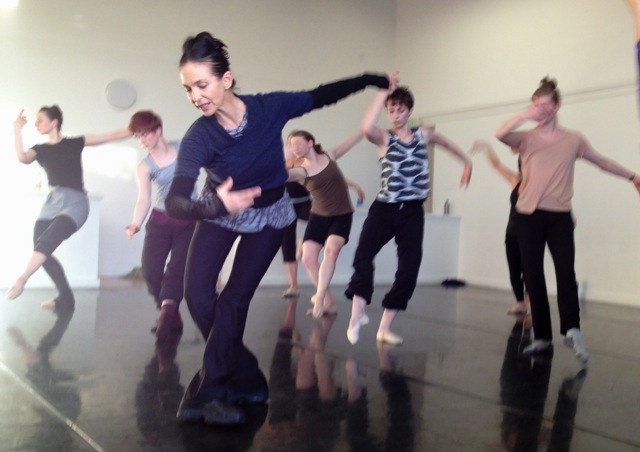 MASTER CLASS SERIES: STEPHANIE SALAND
THURSDAYS / Jan 8, 29 / Feb 5, 26 / Mar 5, 12, 26 / Apr 2, 23, 30 / May 14, 21 / 4:30-6PM
Velocity Kawasaki Studio 1621 12th Ave
Ballet Master Class Series: Stephanie playfully offers classes that are ballet "revisited"… integrating the contemporary spirit with a historic form. The classes are a reflection of life… an ever changing and porous investigation. We create tasks and use unique images that help to understand anatomy. The lessons evolve around rich spatial and textural approaches and tools, Encouraging curiosity, and exploring risk is factored in. Sequences are patterned structurally and musically to awaken and maintain a taste for lush and precise articulation. Many of the exercises are woven with the work inventive work of Eva Nemeth, as well as other aspects from Qi Gong, Body Balancing and Gyrotonics. These influences play out quickly. Shifts and expansion are palpable. Focus and intention are honed. in the room. More is more.
STEPHANIE SALAND performed as a principal dancer with the NYC Ballet for 21 years under the direction of George Balanchine and Jerome Robbins. Based in Seattle and teaching freelance now for 21 years, she continues to explore movement in all ways and has developed a unique and multifaceted approach to dance and life at large. The myriad riches for education in New York: from teachers such as Stanley Williams, Maggie Black, and her colleague Gelsey Kirkland. She was there for the initial pangs of Gyrotonics which fed into the nuance of technique and specificity. She was and is equally inspired and informed through other non-ballet modalities and offers a class that is synthesis and creative response to the valuable aspects of these systems.
master classes + workshops archive
To see all Velocity Master Classes + Workshops since 2013, CLICK HERE.
2,473 total views, 49 views today