// Master ClassEs + Workshops //
Velocity's MASTER CLASS SERIES + WORKSHOPS provide the perfect opportunity to learn from and share experiences with leading dance artists from around the globe. Master classes + workshops — ranging from technique, improvisation, creative process and somatics — take place year-round, and bring internationally renowned artists to Velocity through partnerships with UW Meany Hall, Seattle Theatre Group, On the Boards and Cornish College for the Arts.
Past Master Classes + workshops have included: Mark Haim + Jesse Zaritt, Heidi Henderson, Tere O'Connor (NYC), Kyle Abraham (NYC), Ariel Freedman + Danielle Agami (Gaga USA), Andrew de Lotbinière Harwood (Canada), the Merce Cunningham Dance Company (NYC), Kidd Pivot (Canada/Germany), Mark Morris Dance Group (NYC), Chunky Move (AUS), Miguel Gutierrez (NYC), Keith Hennessy (SF), Kathleen Hermesdorf (SF), K.J. Holmes (NYC), Liz Santoro (NYC), Joy Davis (Countertechnique), Gregory Maqoma (South Africa), and many others.
Upcoming MASTER CLASSES + WORKSHOPS
WORKSHOP>> SILAS RIENER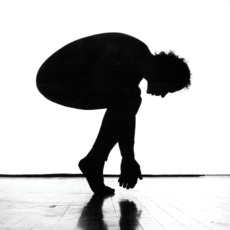 SILAS RIENER WORKSHOP
*OPEN TO ALL*
Part of Merce 100 + the Merce Cunningham Centennial, with support from the Cunningham Trust
DEC 15 / 2-5PM
Velocity 1621 12th Ave
$15 at the door / $12 Friend-MVP Member
An interdisciplinary workshop for non-dancers and dancers alike providing a first-hand experience of some of Cunningham's pioneering approaches to art making and performance, taught by Cunningham Company Member Silas Riener.
"Silas Riener is a rare sort of dancer, one whose body emits force, whether the results are satiny, vigorously unyielding or somewhere in between." –Gia Kourlas, The New York Times
For more info about MERCE 100, click HERE>> 
CI FUNDAMENTALS
WORKSHOP SERIES: CI FUNDAMENTALS

SUNS 1:30PM–2:50PM
Velocity 1621 12th Ave
Drop-in $15/$12 MVP
Buy a full class series for just $60 for 6 weeks ($10/class)
Come dance Contact Improvisation! Whether brand new and curious about the form, or an old hand looking to deepen or broaden your practice, this series is for you! Take multiple sessions to get a diverse and complementary set of perspectives. Or, come to the one that works with your schedule: each session can stand on its own. You'll leave with material to explore in the movement jam that follows and richer sense of the principles and possibilities in Contact Improvisation.
Series I: Sept 9 – Oct 14 – Karen Nelson REGISTER>>
Series II: Oct 28 – Dec 9 (no class Nov 25) – Alia Swersky REGISTER>>
Series III: Jan 6 – Feb 10 – Rachael Lincoln
Series IV: Feb 24 – Mar 31 – Aaron Swartzman
Series V: Apr 14 – May 19 – Katherine Cook
Series VI: May 26 – June 30 – TBA
---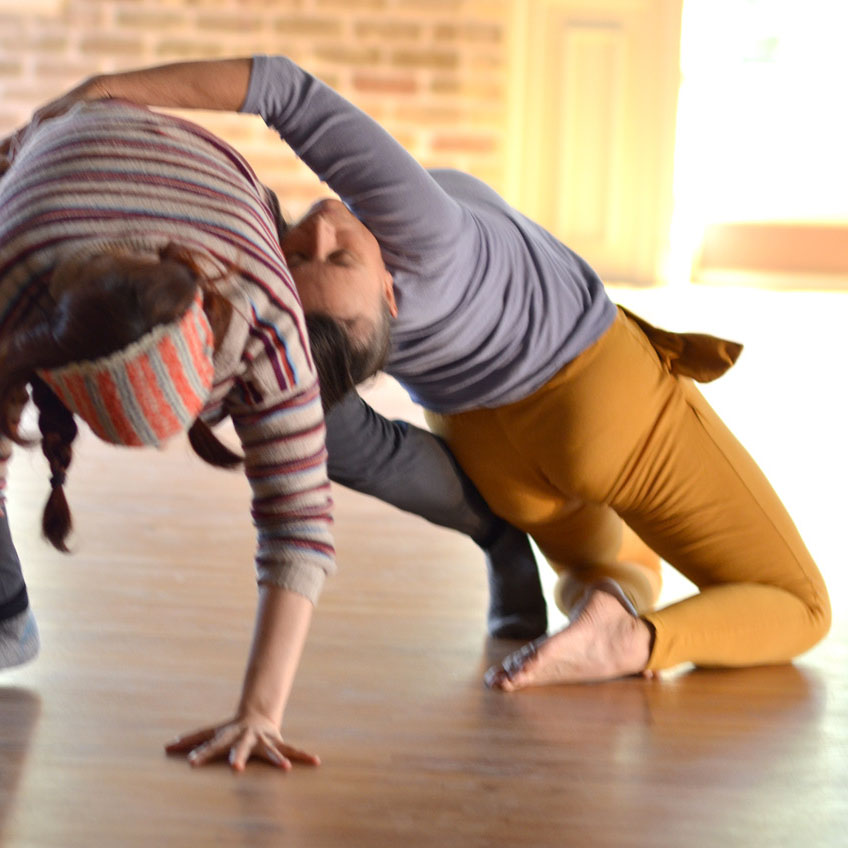 KAREN NELSON
Trust Falling
Series 1: Sept 9 – Oct 14
REGISTER>>
Giving into gravity's call is a trustworthy proposition. We do it all the time in our every day movement usually within environments we are accustomed to. In CI we get to play within the environment of an unpredictable partner to enhance our falling dance with gravity. Trust comes with embodied knowing of one's own capacities. We will train in both: trust and falling.
KAREN NELSON is a long-time Contact Improvisation practitioner, teacher, performer who also explores interrogating CI history and currency centering on intersections of practitioner experience. Her approach brings classic origins of the form through exercises, images, practice and discussion along with a view towards engendering individual ownership/evolution of CI through one's own experience.
---
ALIA SWERSKY
Space Duets
Series 2: Oct 28 – Dec 9 (no class Nov 25)
REGISTER>>
What if making contact begins with our awareness of the spaces between? Our focus will be on the crevasses, cavities and spaces between our bodies; the compositions created by varies proximities.  From this sensitivity to the spaces within our dance, we will inhabit a multiplicity of qualities, allowing a richness of relationship and poetry to our dancing.
ALIA SWERSKY is a movement artist ritual maker, performer and teacher, engaged deeply in the vital act of dance improvisation. She graduated from Cornish College of the Arts in 1998 with a BFA in dance and now teaches as part of the creative process curriculum at Cornish as an adjunct faculty member since 2005. Swersky has taught at Velocity's Strictly Seattle Festival and the Seattle Festival of Dance Improvisation (SFDI) since the early 2000's. She was a long time Co-artistic director of Dance Art Group (DAG), a non-profit organization that promotes the practice and appreciation of dance and somatic education in the Seattle area, including the Seattle Festival of Dance Improvisation. Other influences include contact improvisation, yoga, embodied somatic techniques, authentic movement, tuning scores, and many pivotal dance partners and teachers.  Alia has been actively performing, and creating improvisational and choreographic works in Seattle since 1998.
---
RACHAEL LINCOLN
Kinesthetic Adventures
Series 3: Jan 6 – Feb 10
In this series we will refresh CI Basics and explore the kinesthetic adventures of touch, gravity, weight, balance, and momentum in a supportive environment. With a focus on moving in and out of contact within a duet, we will endeavor to maintain a solo practice even while dancing with others.  We will train our attention and physicality to be with personal investigation without getting lost in sensation. Classes can serve as an introduction to Contact Improvisation or as a deeper dive into the spontaneous and collaborative nature of the form.
Before joining the The University of Washington dance faculty, RACHAEL LINCOLN spent much of the last 15 years dancing in San Francisco and Berlin. In addition to making and performing her own work, she was a member of The Joe Goode Performance Group and has had the pleasure of working with celebrated dance-makers including Bebe Miller, Sara Shelton Mann, Jess Curtis, Kathleen Hermesdorf, Nancy Stark Smith, and with her long-time collaborator,  Leslie Seiters. She is in her 20th year as a dancer and Associate Director with Bandaloop. Rachael currently dedicates much of her time to practicing/performing with a seasoned group of improvisors under the name AVID, and hanging with her four year old, Henry. Much of her making, performing, and living are informed by a long relationship with Contact Improvisation.
---
AARON SWARTZMAN
Trusting Momentum
Series 4: Feb 24 – Mar 31
Life is change. Movement is already happening. How can we work with momentum to increase choice-making options and reduce unnecessary effort? We will explore multiple facets of momentum, from subtle to highly kinetic,  as well as practice responsible strategies for cultivating trust within ourselves and with each other.
Fascinated by the body in motion (and at rest), AARON SWARTZMAN has been teaching and performing dance for over 15 years, including long stints with LINGO dancetheater, Legendre Performance, and UMAMI Performance, which he co-founded with Aiko Kinoshita.  He has performed nationally and internationally, is a treinel in Capoeira Angola, a father of two, and a lover of CI.  Currently he is one fifth of the improvisational collective AVID.
---
KATHERINE COOK
What are you here for?
Series 5: Apr 14 – May 19
Flow goes steadily by us when we dance: flow of feelings, sensations, moments, impressions, information. Some of it we notice, and some of it slips quietly away. By digging into the training of Contact Improvisation as a technique and the finesse of Contact Improvisation as an art, we'll look at expanding our sense of the flow around us, uncovering what is being offered moment to moment that we can be here for.
KATHERINE COOK is a dancer, teacher, and mathematician in Seattle WA. She researches approaches to living through and with embodiment. Dance improvisation is a foundation of her research and performance, and Contact Improvisation is a deeply-felt love. She views Contact Improvisation as a schema for radical transformation, togetherness, and survival, and her teaching is whole heart, whole body, whole mind.
---
TO BE ANNOUNCED
More info coming soon!
Session 6: May 26 – June 30
CREATIVE / PROCESS
CREATIVE / PROCESS classes and workshops are taught by leading movement practitioners and reflect current developments in the field of contemporary dance. Each series takes a multi-faceted investigative approach that may include research in somatics, performance, performance-making, writing for dance, design for performance, voice and movement, improvisation, movement generation and theory. Each class is unique based on the research of each artist, see lab descriptions.
WEDS 6:15PM–7:45PM
Velocity 1621 12th Ave
Drop-in $12 MVP Member ($15 regular)
Buy a full class series for just $60 for 6 weeks or $40 for 4 weeks ($10/class)
Series I: Oct 3–Nov 7 – Katherine Cook  REGISTER>>
Series II: Nov 14–Dec 19 – Neve Mazique-Bianco
---

KATHERINE COOK
6 Ideas That Shaped Physics
Series I: Oct 3–Nov 7
REGISTER>>
Using metaphor, imagery, scores, and the wisdom already present in the body, we'll explore ideas that have shaped contemporary thought in physics. Each week will be a different topic: Conservation, Newton's Laws, Electricity and Magnetism, Thermodynamics, Quantum Mechanics, and Relativity. No previous experience in physics or dance is required. Come open to the poetry of moving in a physical field.
KATHERINE COOK is a dancer, teacher, and mathematician in Seattle WA, and physics was one of her early loves. She makes performance work that implicitly or explicitly explores mathematical themes and draws on her knowledge of physics for teaching whole-body-whole-mind dance.
Photo credit – Tim Summers
---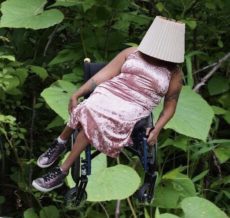 NEVE MAZIQUE-BIANCO 
Wildest Dreams
Series II: Nov 14–Dec 19
REGISTER>>
Wildest Dreams is an in depth composition class for intermediate to advanced dancers who wish to develop their unique choreographic vocabulary, and for creators who wish to decolonize their dance practice. While you do not have to identify as a choreographer at the start of the series, previous dance experience is required for participation. In this series, dancers/creators will explore the historical and social contexts of their current dance backgrounds and landscapes, and we will mine the wisdom of our bodies, hearts, and literal dreams for images and ideas worth stretching for. When you reach for an idea when moving, when creating work, from what body of water do you dip your toe? What secrets dwell and grow in the dark, there? In each class we will take part in a choreographed contemporary warm up, Neve will share a new method or source for composition, we will discuss and dream and play. Participants are encouraged to keep a dream journal.
NEVE MAZIQUE-BIANCO is a choreographer and multi-genre performance artist and storyteller trained in physically integrated contemporary dance by Axis Dance Company. They have been a performer with Sins Invalid, the disability justice performance art fire starter of the US, and currently are on the board of directors, regular cast of performers of PlayThey Studios, a Seattle based, Black liberation/culture centered, access centered cooperative multimedia production company. Neve is an access-centered movement educator and National Academy of Sports Medicine Certified Personal Trainer. While they encourage everyone who attends class have ample experience and comfort with movement, there are no specific training prerequisites. If you are not a contemporary dancer, Neve hopes you will bring your movement experiences and desires with you openly into class, as all forms of dance make us wiser.
Participants who register for the full series (encouraged!) are welcome to contact Neve at neve.maziquebianco@gmail.com with questions and access needs.
Photo credit – Jeff Barnett

ARCHIVE: CREATIVE / PROCESS SERIES
View All Creative / Process Series (formerly called Investigative Movement Practices [IMP]) 2013–2018 >> 
archive: master classes + workshops
52,988 total views, 4 views today