// Master Class Series + Workshops //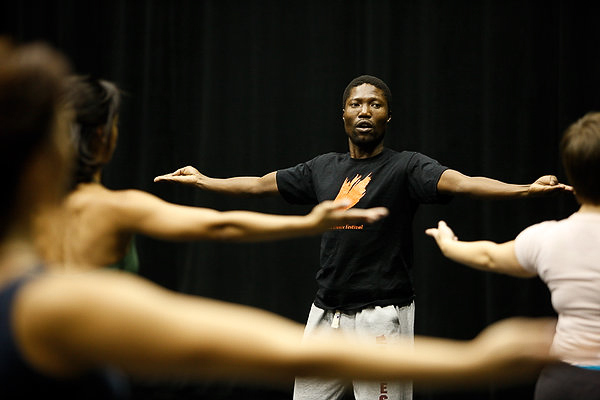 Velocity's Master Class Series provides the perfect opportunity to learn from and share experiences with leading dance artists from around the globe. Master classes — ranging from technique, improvisation, creative process and somatics — take place year-round and bring internationally renowned artists to Velocity through partnerships with UW Meany Hall, Seattle Theatre Group, On the Boards and Cornish College for the Arts.
Past Master Classes have included: Mark Haim + Jesse Zaritt, Heidi Henderson, Tere O'Connor (NYC), Kyle Abraham (NYC), Ariel Freedman + Danielle Agami (Gaga USA), Andrew de Lotbinière Harwood (Canada), the Merce Cunningham Dance Company (NYC), Kidd Pivot (Canada/Germany), Mark Morris Dance Group (NYC), Chunky Move (AUS), Miguel Gutierrez (NYC), Keith Hennessy (SF), Kathleen Hermesdorf (SF), K.J. Holmes (NYC), Liz Santoro (NYC), Joy Davis (Countertechnique), Gregory Maqoma (South Africa), and many others.
WORKSHOP SERIES: MARK MITCHELL
JAN-APRIL / 11AM-4PM
Velocity Steward Studio 1621 12th Ave
NEW LOWER PRICE! $95 per one-day workshop or two classes for $150 (includes most materials)
TO REGISTER: Email SeilyBartholomew@icloud.com
Mark Mitchell is an artist and teacher with many years of experience teaching sewing workshops. He is best known for his work Burial, which was performed and exhibited at the Frye Art Museum in 2013. In 2014 Mark was added to The New Foundation Seattle's Artist Program, which provides ongoing support for exhibitions and acquisitions for museums and other non-profit institutions. He was named Best Women's Wear designer by the Seattle Weekly in 2013, and has had two Best of Seattle honors from Seattle Magazine. Mark has decades of experience in fine dressmaking and costume design, in addition to my fine-art work. You can learn more about him and his work by watching this award-winning documentary –
http://vimeo.com/61071067.
All workshops are $95 for the day, with most materials provided. Mark will serve bundt cake at lunch. In his words: "I make it myself that day, and it's always really good." For detailed class descriptions go to itsmarkmitchell.blogspot.com.
APR 26 / Easy Wardrobe Maintenance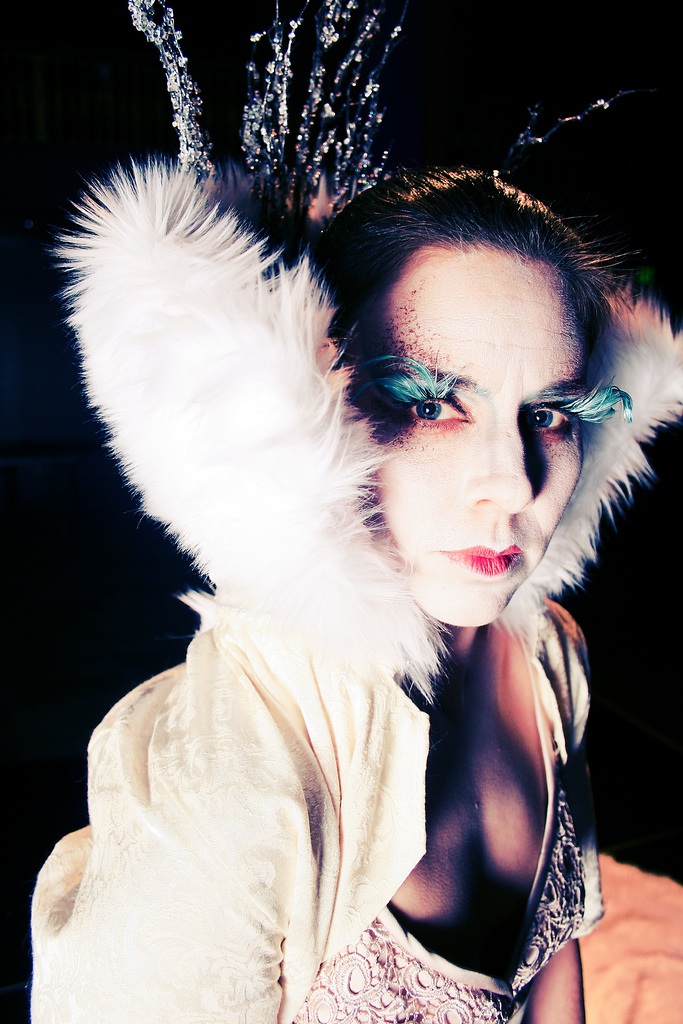 WORKSHOP SERIES + AUDITION: KT NIEHOFF
MAY 14-16 / 12-3PM
Velocity Founders Studio 1621 12th Ave
REGISTER $65 full workshop / $30 drop-in / $56 MVP
Join KT Niehoff for 3 days of risk taking, dancing, and fearless encounters.
This Fall KT is remounting her 2010 masterpiece, A Glimmer of Hope or Skin or Light. In 2006, KT began investigating the relationship between audience, artist and proximity. This search led her to seek out environments that ask the performer and the witness to confront each other in more potent ways. A Glimmer of Hope or Skin or Light, in all its forms, is an outcropping of this search beginning with the premise that every interaction holds untapped potential, that can sculpt uncommon encounters, moody collisions, raucous spectacle and virtuoso dancing – asking for more resonant connection and embracing the success or failure that ensues. Niehoff is expanding her posse of vibrant performers and seeks 6-10 showgirls to perform in the remount of this work to be presented at ACT Theater.
KT NIEHOFF is a Seattle based artist who makes events, dances, music, films, classes, spaces and fosters creative communities. She was featured in Dance Magazine's "International Women in Dance" ('08) and on the covers of Dance Teacher Magazine  ('12) and City Arts Seattle ('13). KT's creative pursuits focus on audience/artist/ proximity, resulting in the majority of her work happening in non-traditional spaces. Her work has been presented throughout the U.S. and internationally in Japan, Ecuador, Germany and Canada and has received funding from The MAPFund, The NEA, The National Dance Project, The National Performance Network, and Seattle, King County and Washington State Arts Commissions. Niehoff is a veteran teacher of contemporary technique, composition and improvisation. For over 15 years she has taught throughout the U.S. and abroad – Jacob's Pillow Dance Festival, Oberlin College, Cornish College of the Arts, Tisch School of the Arts, University of Washington, The Hong Kong Academy of the Performing Arts, The SNDO Amsterdam – to name a few. From 1996-2006 she was the Director and co-founder of Velocity Dance Center and in 2011 opened her own creative research space on Capitol Hill called 10 degrees.
Photo by Kevin Kauer
WORKSHOP SERIES: ERIC NORDSTROM
From Imagery to Improvisation
MAY 22-23 / 2-5PM
Velocity Founders + Kawasaki Studios 1621 12th Ave
REGISTER $50 full workshop / $30 drop-in / $43 MVP
How does the body work? How do bones, muscles, and tendons function together to generate movement? When does breath inform impulse? In this workshop, we will explore these questions with the goal of understanding how knowledge of our bodies can help us create dance. The focus of the pair of classes will be on working with anatomical imagery to enhance improvisation. Each class starts slow and simple with a focus on breath and a chance to internalize body imagery. The first class addresses the pelvis and lower body. The second class works with the spine and upper body. Throughout both classes, carefully chosen images of bones, muscles, and organs give insight to anatomical structure and quality of movement. Both classes culminate with a movement score offering vibrant dancing. In these explorations, we move together from imagery to improvisation.
ERIC NORDSTROM is a dance performer, filmmaker and professor. As a director and editor, his interests focus on the intersection of dance, improvisation, documentary, and film. His past and current film work features such prominent dancers and scholars as Ann Cooper Albright and Simone Forti. He is currently at work on a Regional Arts and Culture Council-funded documentary about the history of contemporary dance in Portland. Eric has taught contemporary technique, contact improvisation, and dance on film courses in colleges and universities throughout the U.S., including Kenyon College, University of Oregon, and The Ohio State University, where he earned his Master of Fine Arts. He is on faculty at Lewis and Clark College and Portland State University.
Photo by Kate Bredeson
WORKSHOP SERIES + AUDITION: KARIN STEVENS
MAY 29 / 12-3PM
Velocity Founders Studio 1621 12th Ave
More info coming soon!
MASTER CLASS SERIES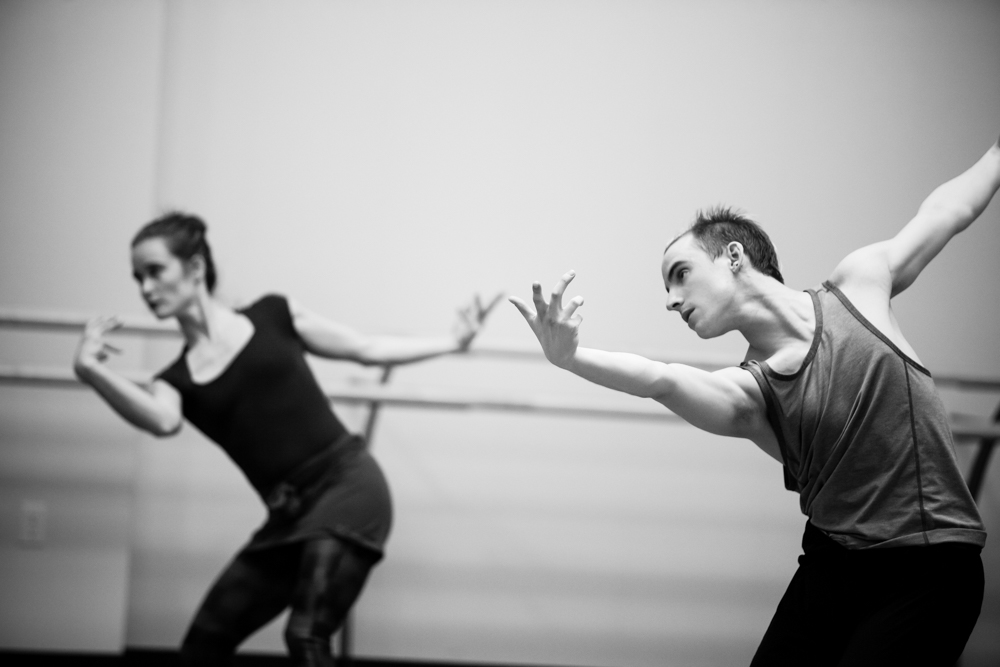 MASTER CLASS SERIES: WHIM W'HIM DANCE CO
SATURDAY / MAY 2, 9, 16 / 2-4PM
Velocity Founders + Kawasaki Studios 1621 12th Ave
$15 / $12 MVP
Learn excerpts from Whim W'Him's upcoming production X-POSED. Join Whim W'Him dancer Thomas Phelan and the three choreographers as they lead dancers in a fun, energetic warm up complete with calisthenics, yoga, ballet, and more, which will then lead into exploring repertoire of Whim W'Him. Each class will focus on a different choreographer – Velocity regular Kate Wallich, Manuel Vignoulle from Switzerland, and Olivier Wevers, Artistic Director of Whim W'Him. We will discuss each choreographer's process, base phrases, intricate details and motivation behind the movement. By the end of the series, students will learn excerpts from each of the new creations.
THOMAS PHELAN After years of tutelage under Carol Roderick, Chung-Fu Chang, and Judy Bejarano, Thomas graduated with a BA in Performing Arts from Colorado State University. He also has training in gymnastics, cheerleading, acro and diving. Thomas worked as an apprentice and eventually company member for Alaska Dance Theatre, before joining Whim W'Him.
See X-POSED at Cornish Playhouse, May 29-31.
www.whimwhim.org

This Master Class Series is presented in partnership with Whim W'Him.
MASTER CLASS SERIES: ATE9 with DANIELLE AGAMI
JUNE 18 + 20 / 12-1:15PM
Velocity Founders Studio 1621 12th Ave
$15 / $12 MVP
Join Danielle Agami (Artistic Director) and Ate9 company members for special Master Classes inspired by Gaga, Ohad Naharin's movement language. Gaga is a practice of research and discovery that brings new possibilities and healing to the body through constant and mindful movement. Using imagery to guide students through improvisational tasks, Danielle encourages participants to experience a wide range of sensations from within the body. Class works to foster strength, flexibility, and sensitivity throughout the body and mind. Come get groovy, heal your body, and push your physical limits. Classes are open to dancers and all types of movers alike – new movers, voices, and faces enhance the experience in the studio and bring inspiration. Everyone is encouraged to join!
DANIELLE AGAMI: Originally born in Israel in 1984, Agami studied at the Jerusalem Academy of Music and Dance High School and was a member of the Batsheva Dance Company from 2002-2010. Between 2007-2009, Agami served as the artistic director of Batsheva Dancers Create and functioned as the company's rehearsal director from 2008-2010, during which she received the Yair Shapira Prize for Excellence in Dance in 2009. In 2011 Agami relocated to New York City, where she functioned as Senior Manager of Gaga U.S.A. In 2012, after relocating to Seattle, Agami founded Ate9 dANCEcOMPANY and a year later chose Los Angeles as the company's home. During 2013 she presented TacTics forAte9, Shula in Israel, for the Batsheva Ensemble, This Time Tomorrow for NorthWest Dance Project in Portland, Oregon, Loose Gravel  for Barak Ballet in L.A, and a unique collaboration with L.A. Dance Project for Invisible Cities by The Industry Opera. Agami is a renowned Gaga teacher and for the past few years, has been traveling across the world as an ambassador of Ohad Naharin. In the past few years Agami has staged Naharin's work with  Alvin Ailey Company, Ballet Atlanta, Ita Dansa / Barcelona, The Juilliard School, and more.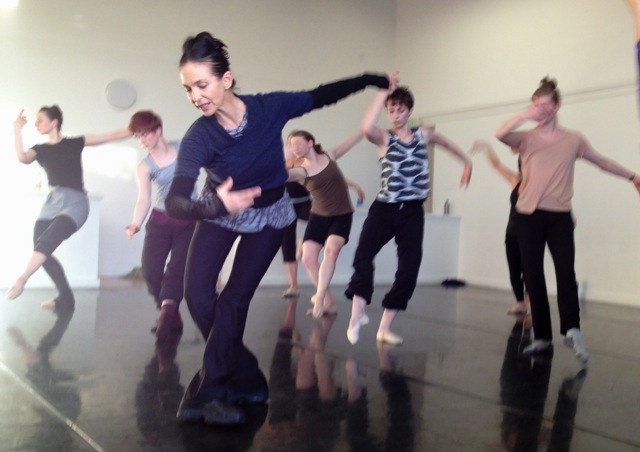 MASTER CLASS SERIES: STEPHANIE SALAND
THURSDAYS Apr 2, 23, 30 / May 14, 21 / 4:30-6PM
Velocity Kawasaki Studio 1621 12th Ave
Ballet Master Class Series: Stephanie playfully offers classes that are ballet "revisited"… integrating the contemporary spirit with a historic form. The classes are a reflection of life… an ever changing and porous investigation. We create tasks and use unique images that help to understand anatomy. The lessons evolve around rich spatial and textural approaches and tools, Encouraging curiosity, and exploring risk is factored in. Sequences are patterned structurally and musically to awaken and maintain a taste for lush and precise articulation. Many of the exercises are woven with the work inventive work of Eva Nemeth, as well as other aspects from Qi Gong, Body Balancing and Gyrotonics. These influences play out quickly. Shifts and expansion are palpable. Focus and intention are honed. in the room. More is more.
STEPHANIE SALAND performed as a principal dancer with the NYC Ballet for 21 years under the direction of George Balanchine and Jerome Robbins. Based in Seattle and teaching freelance now for 21 years, she continues to explore movement in all ways and has developed a unique and multifaceted approach to dance and life at large. The myriad riches for education in New York: from teachers such as Stanley Williams, Maggie Black, and her colleague Gelsey Kirkland. She was there for the initial pangs of Gyrotonics which fed into the nuance of technique and specificity. She was and is equally inspired and informed through other non-ballet modalities and offers a class that is synthesis and creative response to the valuable aspects of these systems.
master classes + workshops archive
To see all Velocity Master Classes + Workshops since 2013, CLICK HERE.
4,752 total views, 3 views today