// Teaching Artists //
Velocity Teaching Artists are among the best in their chosen field of practice. All our Teaching Artists are practicing artists with extensive experience in working in the professional arts sector. We invite you to meet our very talented teaching team:
---
HOPE GOLDMAN is a choreographer, performing artist, and teacher. A recent transplant to Seattle from Chicago, her work has been seen at venues including the Storefront Theater, The Dance Center, and Links Hall and been supported by the City of Chicago Department of Cultural Affairs & Special Events and the Illinois Arts Council. Nationally, her work has been seen at Chez Bushwick and The Tank in New York, Visual Art Exchange in Greensboro, NC, and Contemporary Dance Theater in Cincinnati, OH, among others. In 2015, her solo, Pussy Willow, was named Chicago NewCity's Best New Dance Performance, as well as, one of the Top 5 Emerging Dancer Performances. In addition to her own choreography, Hope also collaborates with partner and computer programmer, Andrew Moffat, creating works that combine dance with real-time interactive technology for their company Form Constant Dance. She has served on faculty at Olive Harvey College and been a guest artist at Columbia College Chicago, Washington and Lee University, and Iowa State University. She has had the pleasure of performing in the work of companies and artists including Bodycartography Project, Cie. Willie Dorner, Joanna Furnans, and Erin Kilmurray. She is also the co-founder, along with Joanna Furnans, of Performance Response Journal, a platform for responses to dance and performance in Chicago. Hope holds a BFA in dance from the University of South Florida and an MFA in dance from the University of Illinois at Urbana Champaign where she also held a teaching assistantship.
---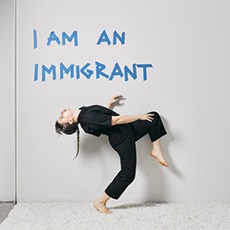 ALICE GOSTI is an Italian-American Immigrant choreographer, hybrid performance artist, curator and architect of experiences, working between Seattle and Europe since 2008. Gosti's work has been recognized with numerous awards, commissions and residencies including being a recipient of the 2013 Vilcek Creative Promise in Dance Award, the 2012 ImPulsTanz danceWEB scholarship and a 2016 NEFA National Dance Project Grant. Gosti was also a McColl Center for the Arts+Innovation Artist in Residency and Italian Council awardee. Gosti's work has been commissioned and prsented nationally and internationally in universities, galleries, museums, theaters, schools, and non-conventional performance spaces. Dance Magazine has described Gosti's work as "unruly yet rigorous, feminine yet rebellious, task-like yet mischievous", and SeattleDances.org described How to become a partisan as, "hypnotic, meditative, and profoundly beautiful, it left you with a certain sense of calm despite the heavy issues at its core." Alice loves planes. http://gostia.com
---
MARK HAIM
Mark Haim has been choreographing and teaching for over 25 years. He was Artistic Director of Mark Haim & Dancers from 1984-1987, and the Companhia de Danca de Lisboa from 1987-1990. He has created new works for dance companies such as the Nederlands Dans Theater, Ballet Frankfurt, the Limon Dance Company, the Joffrey II Dancers, and the  Rotterdamse Dansgroep, and has restaged his works on The Joffrey Ballet, the Bat-Dor Dance Company of Israel, Djazzex, and the Juilliard Dance Ensemble. His full evening solo project, The Goldberg Variations, has been performed at the American Dance Festival, the Danspace Project at St. Mark's Church, The John F. Kennedy Center, On The Boards and other venues in the U.S, Europe, Asia. His newest work, This Land Is Your Land, opened the ArtDanThe Festival in Paris, and has also been performed at the Joyce Theater in NYC and in the Nasher Museum of Art as part of the 2013 ADF performing series. Most recently, Mark choreographed for the Seattle Opera's productions of The Consul and Tales of Hoffmann. Mark has been on the faculty of the American Dance Festival since 1993 and was the Senior Artist in Residence at the University of Washington Dance Program from 2002-2008. He has also taught at the Reed College, NC School of the Arts, University of Illinois, Ohio University, SMU, VCU, Cornell, JMU,  and for schools and companies in Belgium, Holland, Germany, Italy, Portugal, Poland, Latvia, Russia, Argentina, Chile and Japan. He is a recipient of a NYFA Choreographers Fellowship, 2 NEA Choreographers Fellowships, and grants from the NPN Suitcase Fund,  ArtsLink, Inc. and the Seattle Office of Arts & Cultural Affairs. Mark is a Fulbright Senior Specialist. / Photo by Tim Summers
Press: 15 Artists, 15 Years, 15 Works – Haim's This Land is Your Land listed as one of the most influential works in the past 15 years.—Dance Magazine, January 2015.
---
JARET HUGHES
Jaret Hughes has 14 years of dance experience, with Hip Hop being his specialty along with training in Modern, Jazz, Ballet and African. Jaret has 11 years of choreographing and teaching experience with all ages, including 8 years at Elizabeth's Dance Dimensions in Bellevue, Washington. Jaret's choreography credits include the L.A. Clippers Spirit Dance Team (guest choreographer), Seattle Supersonics Dance Team for 5 years, founder of 2wisted Elegance from Seattle and LA's debut of 2wisted Elegance with the help of his good friend Joey Cooper, Modazz Competition Teams at Elizabeth's Dance Dimensions, co-choreographer and dancer for EVE in LA, and assistant choreographer / assistant Artistic Director for the "Invitation Feedback" video contest submission for Janet Jackson. Jaret Competed on Destination Stardom in Hawaii. Jaret's performances include: Seattle's Kube 93's Summer Jam for 3 years with Twisted Elegance, which included sharing the main stage with artists such as Destiny's Child, Ginuwine, Busta Rhymes, Blackstreet, Naughty By Nature and many more; various Hip Hop shows throughout Seattle including Daniel Cruz's Battle of Seattle Remix 3 and 4 and, most recently while living in LA for 2 1/2 years, performances with Breed OCLA for numerous dance competitions and guest performances for the DVD Release Party for "Step Up 2: The Streets". Jaret has shared his choreography expertise with various high school and college dance teams throughout Washington, California and Idaho.
---
KATHLEEN HUNT
Kathleen Hunt founded/co-directed the Samadhi Yoga Center and created the Yoga Alliance certified Samadhi Yoga Teacher Training program. After graduating with a BA in Dance from the University of Washington, she went on to produce/choreograph/perform numerous dance productions. In 1995 she formed the 'Samadhi Yoginis' dance troupe. Kathleen owes her understanding of yoga to: Swami Shankarananda, Dharma Mitra, Marie Svoboda, Sri K Patabhi Jois and Aadil Palkhivala.
Website: kathleen-hunt.com
---
SARAH HUNTTING
Sarah Huntting draws on over 30 years of experience in the movement and somatic arts to inform her professional practice. Sarah is a Guild Certified Feldenkrais Practitioner, a Licensed Massage Practitioner since 1995 and has been an avid dancer/mover her whole life. Sarah helps her students to develop their sensory awareness and ability to refine movement for improved function, comfort and vitality. She encourages her students to cultivate a playful and gentle inquiry into their learning process.
---
JODY KUEHNER
Jody Kuehner is part dance artist and part bio drag queen named Cherdonna Shinatra.  Jody is in her seventh year dancing for the Pat Graney Company.  She has also been Pat's dance intern for the company's prison project "Keeping the Faith.  She's in her fifth year dancing with Mark Haim and has acted as his Administrative Assistant and Rehearsal Director for various projects.  She worked as Dayna Hanson's Production Coordinator for two evening length works and has been Assistant to the Director for Hanson's feature length film "Improvement Club". She is also Hanson's Assistant Director for the most recent work "The Clay Duke".  From 2003-2009, Jody was a member of d9 Dance Collective and has also danced with Wade Madsen, KT Niehoff, Laura Curry, and Amy O'Neal (Tiny Rage) among others. Jody's persona Cherdonna Shinatra performs regularly with DeLouRue Productions and also performs periodically with paulanow productions and NARK Magazine. She and Lou Henry Hoover made work as "The Cherdonna and Lou Show" for five years, teaching, producing, performing. They were recognized as Seattle Magazine's 2010 Spotlight Award Winners. The Cherdonna and Lou Show also presented work and taught at the CORD conference on dance and gender in 2012. Jody currently teaches technique at Velocity Dance Center and has taught at their summer intensive Strictly Seattle as well as the Seattle Festival of Dance Improvisation.  She has presented choreography at On The Boards, Velocity Dance Center, Northwest Film Forum, Bumbershoot and the Joyce SoHo NYC. She is Velocity's Artist in Residence for 2014 and is being produced by Velocity's Made in Seattle program. Jody is also in residence at KT Neihoff's space 10 Degrees.  She holds a BFA in Dance Performance from the University of South Florida and has been supported by the Seattle Mayor's Office of Arts and Cultural Affairs and 4Culture.
Website: cherdonna.com
Facebook: /cherdonna
Instagram: @cherdonnashinatra
Twitter: @itsmecherdonna
Vimeo: vimeo.com/user7762072
---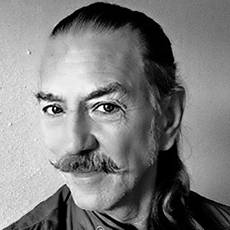 WADE MADSEN received his Bachelor's degree from the University New Mexico, where he majored in theater and dance. Wade later toured with Tandy Beal, Bill Evans, and Dayna Hanson. Wade is a choreographer and has over 180 works to his credit, many of which have premiered at Cornish Dance Theater since he joined the faculty in 1984. Professor Madsen teaches all levels of contemporary technique classes, multiple levels of choreography and creative practice courses, repertory and partnering, as well as facilitating the interdisciplinary course Hybrid Collaborations.
In the fall of 2018, Madsen created a new work for Cornish Dance Theater, presented in the newly created Solo: A Festival of Dance at On the Boards, along with a new commission for a site specific work in Riverside, California. In the spring of 2019, Wade will return with the cast of The Event by Peggy Piacenza for a performance and gallery installation in Seattle.
---
NEVE MAZIQUE-BIANCO or NEVE, is a Black (specifically Sudanese, even more specifically Nubian) punk disabled queer fairy beast. A certified personal trainer and integrated dance teacher trained by NASM and Axis Dance Company, respectively, Neve cares about the welfare and equitable access to joy, sensuality, community, self-expression, and liberation of all bodies. Neve received multiple film and theatre directing awards in 2017, from East Bay Express in Oakland, the Toronto International Porn Festival, and from the Seattle Gender Justice League. They made their international debut at Berlin's Hebel Am Ufer. In spring 2018, Neve joined the artistic board of directors of PlayThey Studios, a media and event production cooperative company of queer/trans/Black/disabled and otherwise marginalized artists. Neve is one of the first four recipients of the PNW Afro X Fellowship, a research fellowship for African American artists created in collaboration by The Seattle Public Library and the Central District Forum. Their performance, Lover of Low Creatures, will premiere at Velocity May 9-12 2019.
---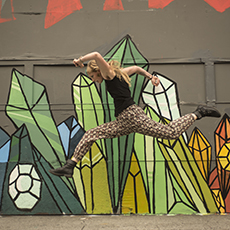 KAITLIN MCCARTHY
Kaitlin McCarthy likes dance. She likes to make it, see it, direct it, teach it, think about it, talk about it, and write about it. She began dancing in her hometown of Ann Arbor, MI before attending Mt Holyoke College where she graduated summa cum laude in 2009. In Seattle she has danced with over a dozen local artists. She has choreographed work for Velocity's Fall Kick-Off, 12 Minutes Max/On the Boards, Evoke Productions' Full Tilt, BOOST Dance Festival, and her self-produced show, HOT MESS. Kaitlin is a member of the Seattle Contact Improvisation Lab and a staff writer for Seattle Dances. / Photo by Jim Coleman
Website: kaitlinmccarthy.com
Twitter: @kaitlin_mcarthy
---
KATIE  MILNE
Katie has been dancing for over 20 years. At a young age she was awarded the Joe Tremaine dance scholarship to train in Los Angeles for a month. After falling in love with the dance scene there, she moved to Los Angeles and worked as a professional dancer for 6+ years training in Contemporary, Jazz, Tap and Hip-hop. She was represented by Clear Talent Agency and featured in several music videos such as Shakira's "I did it again".  She performed with Sherman L. Steward Dance Company, Creations Dance Theatre and Lure Burlesque dance group. Stage shows included, Carnival and Club Jete.  While in Los Angeles, she also worked with celebrity fitness trainer Tracy Anderson. For 4 years, she traveled around the world working on location with celebrity clients and learning how to change their bodies using body weight and light resistance exercises. She gained a unique expertise in movement and body awareness. Her training ranges from dance fitness, Pilates, barre, strength and stretching.  While living in Seattle she has taught several strength, HIIT and barre classes around the city. She is ACSM certified and holds a degree in Biology.  For over 10 years she has dedicated her life to movement.
---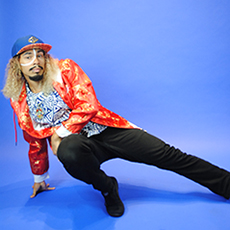 MICHAEL O'NEAL JR.eEEL
Michael O'Neal Jr. (Majinn) is an African American professional dance artist and teacher who utilizes his training in both street and classical dance styles to find and express his whole self. Through his art Majinn hopes to inspire those he can, to follow their dreams and continue to grow in everyday life. One of Majinn's biggest goals in dance is to try and bridge the gap between the classical and street dance worlds and build a stronger dance community in his own city and a far. Majinn is a part of both Chapter1NE and Beat Hippies dance crews as well as he is a co-founder of Seattle's Au Collective. / Photo by Chris Lee Hill
Instagram: @majinn_mike
Twitter: @Majinn_Mike
YouTube: youtube.com/user/Choreomike
---
ELISIO PITTA
Born in Salvador, Bahia, Elisio Pitta began his studies in the arts at 12 years of age. At sixteen he began his professional career. His experiences include: dance, music, theatre and cinema. Mr. Pitta studied and worked with renowned masters of Arts from various parts of the world, among them: Mestre Waldemar da Paixão; Mestre Raimundo King; Neide Aquino; Clyde Morgan, Lia Robatto, Arthur Hall, Maria Fux, Rubens Cuello, Alvin Ailey, Maurice Bejart, among others.
Elisio Pitta has acted as guest artist in several Ballet companies outside of Brazil: Miguel Angel Maguiña, Peru; Ballet of XX Century, Belgium; Maria Fux Dance Company, Argentina; Geni Le Gon Dance Ensemble, Marang Drum and Dance Ensemble, Guarany Music Company, Pacific Motion Dance Company and Axé Brazil, Canada; Olatunji's Drums of Passion, Bakra Bata Drum and Dance Ensemble, Ocheami African Dance Ensemble, Spectrum Dance Theater, USA; Kinetika Arts Links, England, Resurrection Dance Theater, Haiti.
In 1986 he founded, in Seattle, WA the Alujá Dance Company a touring group that traveled extensively troughout United States, Canada and México until 1998. In 1994 he was a Guest Artist in residence at CAL Arts, coordinated an international exchange program between Aluja Dance Company and various arts organizations in Brazil where the ADC toured and presented at festivals and conducted workshops and master classes in Bahia, Rio de Janeiro and São Paulo.
---
RATNA ROY
Ratna Roy, Ph.D., started her training in Odissi dance in 1972 under Guru Govinda Chandra Pal, and from 1977 until his death in 2003, she trained under Adiguru Pankaj Charan Das. One of the guru's seniormost disciples, she has performed extensively as a soloist in India, the USA, Canada, Mexico, Great Britain, the Baltics, South Africa, Indonesia, Singapore, the Philippines, China, and Japan. Her major research work in dance has been reconstructing her guru's inherited devadasi tradition, envisioning Odissi as a healthful way of life, and situating Odissi in undergraduate interdisciplinary college curriculum. Ratna has published several articles in both Indian and US journals and a well-reviewed book, Neo-Classical Odissi Dance. Her fellowships and awards for dance and scholarship include the Advanced Fulbright Fellowship (1985), American Institute of Indian Studies Fellowship (1988), National Endowment for the Arts Choreography Fellowship (1988), Summer Fulbright Fellowship (1988), Arts International Award (2001), Fund for Folk Culture Award (2005), the Gordon Ekvall Tracie Memorial Award from Ethnic Heritage Council, Washington (2008), and Washington State Arts Commission's Fellowship Award for Lifetime Achievement in the Arts (2008), and Washington State Arts Commission's Master Apprenticeship Award (2006, 2007, 2009, 2010). Currently, she is Professor Emerita, Dance and Expressive Arts at The Evergreen State College, Washington, USA, Odissi instructor at The Velocity Dance Center (Seattle), and Artistic Director, Urvasi Dance Ensemble.
---
VICKI SOMOYA was performing Classical Ballet repertoire at 8 years old in the Connecticut countryside. She switched to Modern dance while attending the Bates Summer Dance Program, earning a BA in Dance from USF in Tampa FL.
She was a founding member there of Moving Current Dance Collective before completing an MFA in Dance at SUNY, Brockport with an emphasis on Somatics and Kinesiology. She has since taught Pilates for dancers, is Reiki Certified and is currently teaching the GYROTONIC™ system of movement to help dancers and all movers find a deeper, more consciously joyful human movement experience.
---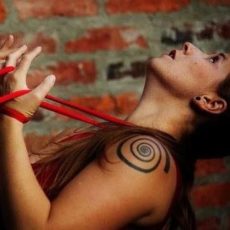 MAYA SOTO is a choreographer, performer and award winning arts educator. She is a member of Catapult Dance Company and a successful independent artist. She is a recipient of the Velocity Dance Champion Award (2014) for significant contribution to Seattle dance. Her vast body of work includes concert performance, movement installations, dance for theater and for film. Athleticism, embodied movement and rhythmic dynamics are pillars of her work. She brings together classical dance training and a sense of play and entertainment. She has created and produced seven evening-length shows over the last 13 years. Her choreography has been featured in every major dance festival in the Northwest including OTB/Northwest New Works Festival (SEA), BOOST Dance Festival (SEA), Pacific Dance Makers (PDX), Seattle International Dance Festival (SEA) and Conduit's Dance+ Festival (PDX). Maya is originally from the Portland area and has been calling Seattle home since 1999. Over the years, she has worked with many notable artists/companies including Amy O'Neal, KT Neihoff, Sandstrommovement, and LeGendre Performance Group. From 2003-2012, she co-directed collaborative dance company, Northwest Dance Syndrome. Passionate about arts education, Maya teaches weekly modern technique classes at Velocity Dance Center and is on faculty at the Northwest School and Exit Space School of Dance. She has taught at Cornish College of the Arts, Bellevue College, The International Ballet School and Seattle International Dance Festival's intensive program – The Threshold Institute. She is currently a teaching artist for Seattle Theater Group, Disney Musicals in Schools and the EMP Museum. Maya is a graduate of Cornish College of the Arts. To view more of her portfolio, click here.
---
BETH TERWILLEGER grew up training with Santa Cruz Ballet Theater in Northern California  and spent her summers training with Richmond Ballet, Pennsylvania Ballet, Miami City Ballet, and Ballet Austin. In addition to dancing for 10 years with Ballet Austin, she worked with a diverse range of choreographers such as Thaddeus Davis, Dominic Walsh, Nicolo Fonte, and Stephen Mills before moving to San Francisco where she danced with Post:Ballet. Her time in San Francisco inspired her to broaden her training, technique, and choreographic approach, eventually taking her to London, where she launched her choreographic career. Beth arrived in Seattle in 2018, where she has had three choreographic debuts and has cultivated her pedagogy. As a teacher and choreographer, she is committed to nurturing dancers' technical and artistic growth through her choreography and teaching.
---
UNDERCURRENT is a Seattle-based movement project founded by Hilary Grumman, Liv Fauver, & Ashley Jade. Undercurrent technique classes emphasize community building and peer learning to unpack contemporary floorwork. We study the most efficient ways to move in and out of the floor and how we can use our bones and muscles to make challenging movement as easeful, effective, and strengthening as possible. We believe in the longevity of dance and our class aims to support our dancers in balancing and conditioning their bodies while adding versatility to their dancing toolsets.
---
KATE WALLICH
Kate Wallich is a Seattle-based choreographer, director and teacher – named one of Dance Magazine's "25 to Watch" in 2015. She received her training from Interlochen Arts Academy and Cornish College of the Arts (Magna Cum Laude). In 2010, she founded her dance company, The YC, with co-founder Lavinia Vago. Her work has been commissioned and presented nationally and internationally by On the Boards, Velocity Dance Center, The Rauschenberg Foundation, MANA Contemporary, Springboard Danse Montréal, TOES, Bumbershoot, Conduit, City Arts Festival, The Frye Art Museum, Henry Art Gallery and Seattle Art Museum as well as by leading West Coast companies Whim W'Him, Raw Dance and Northwest Dance Project. She was a Visiting Artist at University of Washington, University of Oregon, Cornish College of the Arts and University of Utah. Kate has created two evening-length works with The YC: Super Eagle produced through Velocity Dance Center's Made In Seattle program and Splurge Land produced through On the Board's Performance Production Program. Kate has received awards and grants from 4Culture, Artist Trust, The Glenn H. Kawasaki Foundation, Seattle Magazine's "Spotlight Artist Award" and is a 2 time AIR recipient of the Rauschenberg Residency in Captiva, Florida.
Website: katewallich.com
Facebook: /theycforever
Instagram: @katewallich
Vimeo: /theycfamily
---
BRI WILSON was raised in a small northern Michigan town, where she started dancing at age seven. She earned her BFA in Dance from the Alonzo King LINES Ballet BFA Program at Dominican University of California, and supplemented her collegiate training with intensives at Hubbard Street Dance Chicago and Movement Invention Project. She moved to Seattle in September 2018. Since then, she has worked with Elia Mrak, The Three Yells, Beth Terwilleger + The Gray, Maia Durfee, and Leah Russell.
---
FOX WHITNEY is an experimental artist working in the fields of theater, dance, film, and visual art. They are the creator of the Gender Tender performance project and continue to develop the GT method as well as develop new ideas and projects. Fox's methods are a natural reflection of their queerness, non-binary gender, and multi-racial identity. Their work showcases their love of conceptual art, absurdism, and popular culture. They received their BA in art practice and theory at the Evergreen State College and went on to hone their skill for making risky art while receiving an MFA in studio art at the School of the Art Institute of Chicago. Additionally, they are an RYT 200 with Yoga  Alliance. They have shown work in Seattle at Velocity Dance Center, On the Boards, Washington Ensemble Theater, the Seattle International Dance Festival, Yellow Fish Epic Durational Performance Festival, and Gay City Arts; in Portland, Oregon at Performance Works Northwest|Linda Austin Dance; and in Minneapolis at events curated by HIJACK, 20% Theatre Co., The Body Cartography Project, and 9×22 Dance Lab. Fox has exhibited their visual art and screened their short films nationally. Their Creative Process Series will take place at Velocity in May, and their immersive all-day performance "Melted Riot," presented by Velocity, goes up June 28.  gendertender.weebly.com
---
Interested in teaching at Velocity? LEARN MORE ABOUT BECOMING A VELOCITY TEACHING ARTIST >>
19,891 total views, 8 views today