// Teaching Artists //
Velocity Teaching Artists are among the best in their chosen field of practice. All our Teaching Artists are practicing artists with extensive experience in working in the professional arts sector. We invite you to meet our very talented teaching team: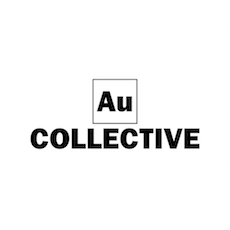 AU COLLECTIVE
Au Collective develops relatable and engaging dance art that reflects our multi-faceted family of dancers. We highlight the creative perspective of all our members including people of color, queer people, and women.
Website: aucollective.com
Facebook: /audancecollective
Instagram: @aucollectiveseattle
Twitter: @Au_Collective
---
CHRISTIANA AXELSEN
Originally from Seattle and recently returned from NYC, Christiana Axelsen has had the pleasure with Korhan Basaran, Molissa Fenley, Beth Gill, Jessica Jobaris, Mana Kawamura, Raja Kelly, Courtney Krantz, Veronica Lee, Zoe Scofield, Jules Skloot, Michou Szabo, Pam Tanowitz, and Christopher Williams. Her own work has been shown in Seattle, San Francisco, New York, Pittsburgh, Colorado and Istanbul. She has taught classes and workshops at New York University, Barnard College, Mount Holyoke College, Velocity Dance Center, Brooklyn Arts Exchange and the Conservatory of Modern Dance at Mimar Sinan University in Istanbul. Christiana graduated summa cum laude with dual degrees in Dance and Geology from Mount Holyoke College. She graduated from the Merce Cunningham Professional Training Program where she performed alongside the Repertory Understudy Company. She is the current Director of Bainbridge Dance Center.
Website: christianaaxelsen.com
---
DANIEL COSTA
Costa's interest in dance was sparked at the age of 16 because of film centered around dance. He started learning from YouTube and eventually studied Funk Styles under Tom Mckie in Central New Jersey. He gravitated towards waving, popping and freestyle and continued his independent dance studies while seeking after performance opportunities with local hip hop artists and dance troupes. He was introduced to Modern dance at the age of 17 and started his formal, conservatory dance training at Mason Gross School of the Arts at Rutgers University at the age of 19. At Rutgers, Costa studied contemporary technique, improvisation and choreography under Doug Elkins, Randy James, Julia Ritter, Keith Thompson, Chien-Ying Wang, Manuel Vignoulle, Meaghan Frederick, Laura Peterson (NYC), Taryn Vander Hoop and Shen Wei Dance Arts, to name a few. He completed his Bachelor of Fine Arts in Dance and moved to Seattle, Washington in 2015 to work professionally as a choreographer, director, performer and teaching artist. As a freelance dance artist, Costa has worked with Chamber Dance Company, Madboots Dance, Stephanie Liapis, The Three Yells, Wade Madsen, Cherdonna Shinatra, and has performed works by Crystal Pite, Kate Weare, Shen Wei, Larry Keigwin, and Manuel Vignoulle, among others. Discover more about Costa and his Seattle-based dance company at danielcostadance.com! / Photo by Jim Coleman
Website: danielcostadance.com
Facebook: /DanceCosta
Instagram: @dcchoreography
Twitter: @DanceCosta
---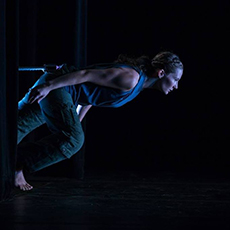 KJ DYE
KJ is an educator, performer, and truth seeker who lives by one life rule, momentum. Originally from the mountains of Maryland, KJ graduated magna cum laude from Slippery Rock University of PA with a BA in Dance. She has had the privilege of performing the works of Doug Varone, Robert Battle, Chad Hall, Jennifer Keller, Ursula Payne, Ellie Sandstrom, Marlo Martin and Paige Barnes, among others. KJ's work has been presented in San Francisco, La Rouche College (PA), The BOOST Dance Festival (SEA), and the National American College Dance Festival at the JFK Center for Performing Arts (DC).  KJ has danced for Seattle based companies The Three Yells and Badmarmar Dance, and currently creates with Michele Miller/Catapult Dance and Maya Soto and Nico Tower's recent project, Beautiful Carcass. KJ takes deep pride in being a dance educator, as she fosters empowerment and develops artistic agency in her classroom. She currently teaches a range of levels and styles at Bainbridge Dance Center, Dance Fremont and Velocity Dance Center, where she also assists as a Stage and House Manager for local artists.
Website: kaitlyndye.weebly.com
Facebook: /kaitlynjane.dye
Instagram: @kjanee15
Vimeo: kaitlyndye
---
STEPHANIE GOLDEN
Originally from San Diego, CA, Stephanie has over 22 years of training in Jazz, Ballet, Modern, Tap, Musical Theater, Hip Hop and Contemporary. She was a part of Unity Dance Ensemble in San Diego and Los Angeles under the direction of Tessandra Chavez, who choreographed for So You Think You Can Dance and is an a Emmy Award Winner for her Choreography on Dancing with the Stars. Stephanie's college dance education has a range from Cornish College of the Arts, Orange Coast College and a BFA in modern dance from Utah Valley University. Originally based in San Francisco Stephanie started her own contemporary-modern dance company in 2014; when she made her move to Seattle in 2016 she dove in with full force, joining Westlake Dance Center, Full Tilt Festival 2017, Converge 2018 to individual film projects. / Photo by JazzyPhoto
Website: stephaniegoldenc.com
Facebook: /doredancecompany
Instagram: @stephaniegoldenc
Twitter: @doredanceco
---
MARK HAIM
Mark Haim has been choreographing and teaching for over 25 years. He was Artistic Director of Mark Haim & Dancers from 1984-1987, and the Companhia de Danca de Lisboa from 1987-1990. He has created new works for dance companies such as the Nederlands Dans Theater, Ballet Frankfurt, the Limon Dance Company, the Joffrey II Dancers, and the  Rotterdamse Dansgroep, and has restaged his works on The Joffrey Ballet, the Bat-Dor Dance Company of Israel, Djazzex, and the Juilliard Dance Ensemble. His full evening solo project, The Goldberg Variations, has been performed at the American Dance Festival, the Danspace Project at St. Mark's Church, The John F. Kennedy Center, On The Boards and other venues in the U.S, Europe, Asia. His newest work, This Land Is Your Land, opened the ArtDanThe Festival in Paris, and has also been performed at the Joyce Theater in NYC and in the Nasher Museum of Art as part of the 2013 ADF performing series. Most recently, Mark choreographed for the Seattle Opera's productions of The Consul and Tales of Hoffmann. Mark has been on the faculty of the American Dance Festival since 1993 and was the Senior Artist in Residence at the University of Washington Dance Program from 2002-2008. He has also taught at the Reed College, NC School of the Arts, University of Illinois, Ohio University, SMU, VCU, Cornell, JMU,  and for schools and companies in Belgium, Holland, Germany, Italy, Portugal, Poland, Latvia, Russia, Argentina, Chile and Japan. He is a recipient of a NYFA Choreographers Fellowship, 2 NEA Choreographers Fellowships, and grants from the NPN Suitcase Fund,  ArtsLink, Inc. and the Seattle Office of Arts & Cultural Affairs. Mark is a Fulbright Senior Specialist. / Photo by Tim Summers
Press: 15 Artists, 15 Years, 15 Works – Haim's This Land is Your Land listed as one of the most influential works in the past 15 years.—Dance Magazine, January 2015
---
KIMBERLY HOLLOWAY
Kimberly Holloway is a Seattle dancer, choreographer, and teaching artist. In 2009 she received her BFA from Belhaven University. She has been honored to perform with artists including Michelle Miller/Catapult Dance, Shannon Stewart, Ashleigh Miller/Faunix, Stone Dance Collective, Alana O Rogers, and Maya Soto. Her work has shown at the Edinburgh Fringe Festival (Scotland), Folly Theater (Kansas City), Waterfire Arts Center (Rhode Island), and in Seattle at Velocity Dance Center, Fremont Abbey, and Seattle International Dance Festival. Kimberly is the recipient of the CityArtist Project grant from the Seattle Office of Arts & Culture, the Artist Project grant from Artist Life Guild, Cornish Arts Incubator Residency, and is an artist in residence at the Fremont Abbey. She co-founded Class Exchange in 2015, and currently teaches at Velocity Dance Center, Dance Fremont, and Bainbridge Dance Center.
Website: kimberlyholloway.co
Facebook: /kim.holloway.7
Instagram: @khollo7
Vimeo: vimeo.com/user20469871
YouTube: /khollo7
---
JARET HUGHES
Jaret Hughes has 14 years of dance experience, with Hip Hop being his specialty along with training in Modern, Jazz, Ballet and African. Jaret has 11 years of choreographing and teaching experience with all ages, including 8 years at Elizabeth's Dance Dimensions in Bellevue, Washington. Jaret's choreography credits include the L.A. Clippers Spirit Dance Team (guest choreographer), Seattle Supersonics Dance Team for 5 years, founder of 2wisted Elegance from Seattle and LA's debut of 2wisted Elegance with the help of his good friend Joey Cooper, Modazz Competition Teams at Elizabeth's Dance Dimensions, co-choreographer and dancer for EVE in LA, and assistant choreographer / assistant Artistic Director for the "Invitation Feedback" video contest submission for Janet Jackson. Jaret Competed on Destination Stardom in Hawaii. Jaret's performances include: Seattle's Kube 93's Summer Jam for 3 years with Twisted Elegance, which included sharing the main stage with artists such as Destiny's Child, Ginuwine, Busta Rhymes, Blackstreet, Naughty By Nature and many more; various Hip Hop shows throughout Seattle including Daniel Cruz's Battle of Seattle Remix 3 and 4 and, most recently while living in LA for 2 1/2 years, performances with Breed OCLA for numerous dance competitions and guest performances for the DVD Release Party for "Step Up 2: The Streets". Jaret has shared his choreography expertise with various high school and college dance teams throughout Washington, California and Idaho.
---
KATHLEEN HUNT
Kathleen Hunt founded/co-directed the Samadhi Yoga Center and created the Yoga Alliance certified Samadhi Yoga Teacher Training program. After graduating with a BA in Dance from the University of Washington, she went on to produce/choreograph/perform numerous dance productions. In 1995 she formed the 'Samadhi Yoginis' dance troupe. Kathleen owes her understanding of yoga to: Swami Shankarananda, Dharma Mitra, Marie Svoboda, Sri K Patabhi Jois and Aadil Palkhivala.
Website: kathleen-hunt.com
---
SARAH HUNTTING
Sarah Huntting draws on over 30 years of experience in the movement and somatic arts to inform her professional practice. Sarah is a Guild Certified Feldenkrais Practitioner, a Licensed Massage Practitioner since 1995 and has been an avid dancer/mover her whole life. Sarah helps her students to develop their sensory awareness and ability to refine movement for improved function, comfort and vitality. She encourages her students to cultivate a playful and gentle inquiry into their learning process.
---
KEELAN JOHNSON
Keelan Johnson is a performer and choreographer based in Seattle, WA. He is also one of the co-directors and co-creators of the waacking and voguing collective Malicious Allure. He has been dancing for 12 years and is formally trained in the dance styles vogue, waacking, and hip-hop. Keelan's training includes working alongside some of Seattle's most innovative choreographers such as Zsa Mae and Ron Gatsby. He is an alumni member of the dance groups Throne Level, Luscious & Vicious, The Purple Lemonade Collective and is currently a contributing choreographer and principle dancer for The Z Project. Keelan's work has been showcased locally at the Bellevue Arts Museum's Art Fair, Seattle International Dance Festival's Art on the Fly, Seattle Gay Pride Festival, Tacoma Pride Festival, Seattle Art Museum's events Legendary Childre and Remix, and Portland's Annual Burlesque show, Boyerisum. Keelan represents himself under the alias of "Android Allure" while competing in local vogue and dance battles and is the winner of Seattle's local competitions EnVouge, After Black Friday Ball, AnteUp All Styles Battel 2017, and Portland's vogue/waacking competition, Nostalgia. Keelan's main goal as an instructor and educator is to push students out of their comfort zones while having fun and learning something new. He strives to continue to educate the Seattle area on the history of vogue and ballroom culture.
Website: maliciousallure.com
Facebook: /maliciousallure
Instagram: @android_allure
---
LESLIE KRAUS
Leslie Kraus holds a MFA in Dance from the University of Washington and a BFA in Dance and Choreography from Virginia Commonwealth University. She performed as principle dancer in the Kate Weare Company for eight years dancing in over a dozen premieres. She starred as Lady Macbeth in Punchdrunk's hit show Sleep No More and the lead role of Woyzeck in their London show The Drowned Man. Leslie has shown her own work across the country and is thrilled to be premiering her latest work Lusca at Velocity Dance Center. / Photo by Christopher Duggan
---
JODY KUEHNER
Jody Kuehner is part dance artist and part bio drag queen named Cherdonna Shinatra.  Jody is in her seventh year dancing for the Pat Graney Company.  She has also been Pat's dance intern for the company's prison project "Keeping the Faith.  She's in her fifth year dancing with Mark Haim and has acted as his Administrative Assistant and Rehearsal Director for various projects.  She worked as Dayna Hanson's Production Coordinator for two evening length works and has been Assistant to the Director for Hanson's feature length film "Improvement Club". She is also Hanson's Assistant Director for the most recent work "The Clay Duke".  From 2003-2009, Jody was a member of d9 Dance Collective and has also danced with Wade Madsen, KT Niehoff, Laura Curry, and Amy O'Neal (Tiny Rage) among others. Jody's persona Cherdonna Shinatra performs regularly with DeLouRue Productions and also performs periodically with paulanow productions and NARK Magazine. She and Lou Henry Hoover made work as "The Cherdonna and Lou Show" for five years, teaching, producing, performing. They were recognized as Seattle Magazine's 2010 Spotlight Award Winners. The Cherdonna and Lou Show also presented work and taught at the CORD conference on dance and gender in 2012. Jody currently teaches technique at Velocity Dance Center and has taught at their summer intensive Strictly Seattle as well as the Seattle Festival of Dance Improvisation.  She has presented choreography at On The Boards, Velocity Dance Center, Northwest Film Forum, Bumbershoot and the Joyce SoHo NYC. She is Velocity's Artist in Residence for 2014 and is being produced by Velocity's Made in Seattle program. Jody is also in residence at KT Neihoff's space 10 Degrees.  She holds a BFA in Dance Performance from the University of South Florida and has been supported by the Seattle Mayor's Office of Arts and Cultural Affairs and 4Culture.
Website: cherdonna.com
Facebook: /cherdonna
Instagram: @cherdonnashinatra
Twitter: @itsmecherdonna
Vimeo: vimeo.com/user7762072
---
STEPHANIE LIAPIS
Stephanie Liapis's career as a professional dancer, choreographer and educator spans sixteen years and includes work with Doug Varone & Dancers and Nicholas Leichter Dance, as well as Susan Marshall & Company, Nancy Bannon, the MET Ballet, Netta Yerushalmy, Faye Driscoll, the Chamber Dance Company and Aquila Theater among others. She has had the pleasure teaching at the professional studios of Gina Gibney Dance, Mark Morris Dance Center, the 92nd Street Y and Dance New Amsterdam in NYC. Stephanie served as adjunct faculty at Hunter College, Barnard College, the University of Washington and SUNY Purchase College, and as an Assistant Professor of Dance at Long Island University-Brooklyn campus. She teaches master classes and sets her work nationally and abroad. Her work has been presented in NYC, Detroit, Seattle, Phoenix, Switzerland and Singapore. Stephanie holds a BFA in dance from NYU Tisch School of the Arts and an MFA in dance from the University of Washington.
Website: stephanieliapis.com
Facebook: /stephanie.liapis.3
---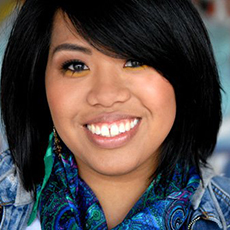 ZSA MAE
Zsa Mae was born and raised in Honolulu, Hawaii, and was exposed to dance at an early age. She trained in ballet, ballroom dancing, jazz, hula, tahitian, and tap and participated in competitive ballroom dancing until junior year of high school. Zsa moved to Seattle in 2002 and took her first ever hip-hop class from Kari-Lee Florentine at Westlake Dance Center. Zsa later had the opportunity to work with Kari-Lee Florentine's company "In-Effect", UW's Hip-Hop Dance Team "Swerve" under the direction of Mindy Lu,and Cameron Lee's Dance Group "Potion". She has received recognition and a scholarship for Alvin Ailey at the Monsters of Hip-Hop Convention in Portland, OR. Zsa has coached local competitive dance teams and has gained recognition for her choreography in the world of competitive dance. Some of her previous students have been featured on Disney's "Shake It Up: Make Your Mark" dance competition and America's Got Talent. Zsa continues to teach youth and adults around King County and participates in various dance groups and projects. Zsa is the creative director of her group "The Z Project" and continues to feel inspired by different types of art.
---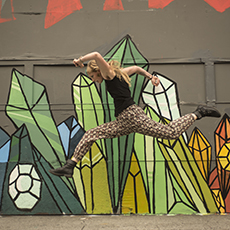 KAITLIN MCCARTHY
Kaitlin McCarthy likes dance. She likes to make it, see it, direct it, teach it, think about it, talk about it, and write about it. She began dancing in her hometown of Ann Arbor, MI before attending Mt Holyoke College where she graduated summa cum laude in 2009. In Seattle she has danced with over a dozen local artists. She has choreographed work for Velocity's Fall Kick-Off, 12 Minutes Max/On the Boards, Evoke Productions' Full Tilt, BOOST Dance Festival, and her self-produced show, HOT MESS. Kaitlin is a member of the Seattle Contact Improvisation Lab and a staff writer for Seattle Dances. / Photo by Jim Coleman
Website: kaitlinmccarthy.com
Twitter: @kaitlin_mcarthy
---
KATIE  MILNE
Katie has been dancing for over 20 years. At a young age she was awarded the Joe Tremaine dance scholarship to train in Los Angeles for a month. After falling in love with the dance scene there, she moved to Los Angeles and worked as a professional dancer for 6+ years training in Contemporary, Jazz, Tap and Hip-hop. She was represented by Clear Talent Agency and featured in several music videos such as Shakira's "I did it again".  She performed with Sherman L. Steward Dance Company, Creations Dance Theatre and Lure Burlesque dance group. Stage shows included, Carnival and Club Jete.  While in Los Angeles, she also worked with celebrity fitness trainer Tracy Anderson. For 4 years, she traveled around the world working on location with celebrity clients and learning how to change their bodies using body weight and light resistance exercises. She gained a unique expertise in movement and body awareness. Her training ranges from dance fitness, Pilates, barre, strength and stretching.  While living in Seattle she has taught several strength, HIIT and barre classes around the city. She is ACSM certified and holds a degree in Biology.  For over 10 years she has dedicated her life to movement.
---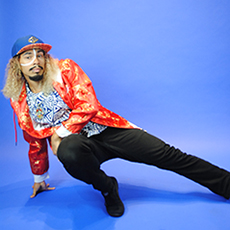 MICHAEL O'NEAL JR.
Michael O'Neal Jr. (Majinn) is an African American professional dance artist and teacher who utilizes his training in both street and classical dance styles to find and express his whole self. Through his art Majinn hopes to inspire those he can, to follow their dreams and continue to grow in everyday life. One of Majinn's biggest goals in dance is to try and bridge the gap between the classical and street dance worlds and build a stronger dance community in his own city and a far. Majinn is a part of both Chapter1NE and Beat Hippies dance crews as well as he is a co-founder of Seattle's Au Collective. / Photo by Chris Lee Hill
Instagram: @majinn_mike
Twitter: @Majinn_Mike
YouTube: youtube.com/user/Choreomike
---
SARAH LEE PARKER
Sarah Lee Parker Mansaré graduated with honors and a Bachelor of Science degree in Health and Wellness (Exercise Science, Public Health, Youth Studies and Nutrition) from the University of Minnesota. She has been a member of the University of Minnesota Repertory and Hamanah Don Dance Companies, managed the Fitness Program at the West Seattle YMCA, and been a Personal Trainer and Life Coach. When Sarah Lee first discovered West African Dance in1993, she was hooked immediately, and spent the next decade studying with dozens of well-known instructors from various parts of West Africa. In 2004, she went to Senegal and then Guinea West Africa on a dance intensive with her primary instructor: Master Dancer Youssouf Koumbassa. She has since returned to Guinea eleven more times for multiple months at a time to dance and learn from some of the best West African dancers and instructors in the world. In June 2012 Sarah Lee completed eight months of intensive personalized study in various parts of Guinea with Alseny Bangoura, Mamadama Camara, Aly Mara and Sorel Conte, all of whom are Principal Dancers with West Africa's finest performance company Les Ballets Africains.  While there, she also danced with Wassa So, an all-African 50 member high level performance company.
Website: oneworlddance.com
Facebook: /OneWorldDance
---
RATNA ROY
Ratna Roy, Ph.D., started her training in Odissi dance in 1972 under Guru Govinda Chandra Pal, and from 1977 until his death in 2003, she trained under Adiguru Pankaj Charan Das. One of the guru's seniormost disciples, she has performed extensively as a soloist in India, the USA, Canada, Mexico, Great Britain, the Baltics, South Africa, Indonesia, Singapore, the Philippines, China, and Japan. Her major research work in dance has been reconstructing her guru's inherited devadasi tradition, envisioning Odissi as a healthful way of life, and situating Odissi in undergraduate interdisciplinary college curriculum. Ratna has published several articles in both Indian and US journals and a well-reviewed book, Neo-Classical Odissi Dance. Her fellowships and awards for dance and scholarship include the Advanced Fulbright Fellowship (1985), American Institute of Indian Studies Fellowship (1988), National Endowment for the Arts Choreography Fellowship (1988), Summer Fulbright Fellowship (1988), Arts International Award (2001), Fund for Folk Culture Award (2005), the Gordon Ekvall Tracie Memorial Award from Ethnic Heritage Council, Washington (2008), and Washington State Arts Commission's Fellowship Award for Lifetime Achievement in the Arts (2008), and Washington State Arts Commission's Master Apprenticeship Award (2006, 2007, 2009, 2010). Currently, she is Professor Emerita, Dance and Expressive Arts at The Evergreen State College, Washington, USA, Odissi instructor at The Velocity Dance Center (Seattle), and Artistic Director, Urvasi Dance Ensemble.
---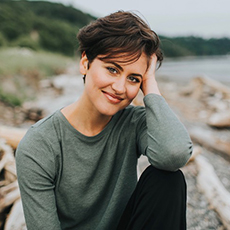 HAYLEY SHANNON
Hayley Shannon is a movement artist based in Seattle, WA creating dance experiences to empower and unite across boundaries. She is a company member of The Three Yells and has collaborated with other choreographers including Cameo Lethem, Dylan Ward, Kim Holloway, Shannon Stewart, Noelle Chun and Jessica Jobaris. In 2015 she was a resident guest choreographer at Michigan State University and has had her work produced at Velocity's NextFest NW 2016, Converge Dance Festival 2017, 3rd Shift Dance's "Battle of the Dance Belt" 2017 and in 2018 she will premiere new work at Full Tilt Dance Festival. In 2016 Hayley created Dance Healing to invite people into a more authentic connection with themselves and others. She has taught dance in Panama and Greece, where she studied dance/movement therapy with Dr. Danielle Fraenkel. Originally form Ann Arbor, MI, she has a B.A. in Communications and Dance from Michigan State University. / Photo by Abbey Moore Photography
Website: hayleyshannon.com
Facebook: /hayley.shannon.56
Instagram: @hay_shannon
Website: mayasotodance.com
---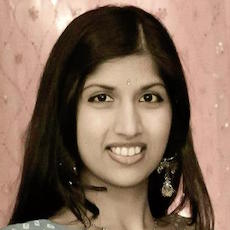 SATIVA SRINIVASA 
Savita grew up with a passion for dance and music, drawing her to the musical extravaganzas embodied by the Bollywood world. She snatched every opportunity to dance Bollywood from local community shows to performing with Bollywood dance teams both during her undergraduate and graduates studies. After performing extensively, she founded and led University of British Columbia's first intercollegiate competitive Bollywood dance team. She also initiated and taught the university's first  Bollywood Zumba class at their recreational center. Savita is primarily trained in the Indian classical dance form of Kuchipudi for about 20 years from leading exponents and top students of Dr. Vempati Chinna Satyam, the founder of modern-day Kuchipudi. During her undergraduate studies at the University of Pittsburgh, Savita choreographed, taught and danced as part of Nrityamala, the first Indian classical dance team at the university. For four years, she also choreographed and danced on Pantheraas, University of Pittsburgh's first competitive team for Garba and Raas (A social folk dance from the Indian western state of Gujarat). Savita moved to Vancouver, BC (Canada) to pursue a Ph.D. in chemistry at the University of British Columbia. There, she founded and led the university's first Garba/Raas team. Throughout her undergraduate and graduate studies, Savita has performed Bollywood, Kuchipudi and Garba/Raas as a part of various groups throughout the US and Canada.  Presently, Savita is the founder of Nrityenakatha, a dance-theater company for showcasing rare, ancient Indian literature and history through a blend of Kuchipudi and Garba/Raas.
---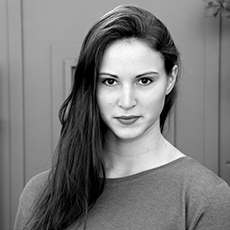 TABITHA STEGER
Tabitha Steger earned her Bachelor of Arts degreed from the University of Minnesota-Twin Cities. During her undergraduate years, she was blessed to work with notable companies/artists such as, TU Dance, Keigwin + Company, Sidra Bell, Alonzo King, Vertigo Dance Company, Maurya Kerr, and Batsheva Dance Company.  After performing a piece of Maurya Kerr's work at the university, she was asked to participate in Kerr's company performance in San Francisco. In her post-grad years she continued her movement education by becoming certified in the GYROKINESIS® movement method.
---
XAVIERA VANDERMAY
Xaviera Vandermay (Seattle, WA) received the majority of her training at Pacific Northwest Ballet School, Washington Academy of Performing Arts, Joel Hall Dancers and Center and has studied on scholarship at Giordano Dance Center (Chicago), Gyrotonic Seattle (Seattle), Joel Hall Dancers and Center (Chicago) and Spectrum Dance Theater (Seattle).  She toured and performed professionally in the U.S. and Mexico with Spectrum Dance Theater (2000-03) under the direction of Donald Byrd and former directors Dale A Merrill and Wade Madsen. While dancing for Spectrum, Xaviera had the phenomenal experience of serving as a choreographer assistant to Lynn Taylor-Corbett in her creation of "From the Prayers Edge" that she created for and later set on Alvin Ailey American Dance Theater. As a performer, Xaviera has also danced for Street Level Dance (Seattle), GI Alliance (Chicago) and Duwane Pendarvis (Chicago) and has served as a back up dancer for Neil Young, VASSY, Fly Moon Royalty, The Bad Tenants, and Mike Illvester.
Facebook: /3rdShiftDance
Instagram: @3rdshiftdance
Twitter: @3rdShiftDance
---
KATE WALLICH
Kate Wallich is a Seattle-based choreographer, director and teacher – named one of Dance Magazine's "25 to Watch" in 2015. She received her training from Interlochen Arts Academy and Cornish College of the Arts (Magna Cum Laude). In 2010, she founded her dance company, The YC, with co-founder Lavinia Vago. Her work has been commissioned and presented nationally and internationally by On the Boards, Velocity Dance Center, The Rauschenberg Foundation, MANA Contemporary, Springboard Danse Montréal, TOES, Bumbershoot, Conduit, City Arts Festival, The Frye Art Museum, Henry Art Gallery and Seattle Art Museum as well as by leading West Coast companies Whim W'Him, Raw Dance and Northwest Dance Project. She was a Visiting Artist at University of Washington, University of Oregon, Cornish College of the Arts and University of Utah. Kate has created two evening-length works with The YC: Super Eagle produced through Velocity Dance Center's Made In Seattle program and Splurge Land produced through On the Board's Performance Production Program. Kate has received awards and grants from 4Culture, Artist Trust, The Glenn H. Kawasaki Foundation, Seattle Magazine's "Spotlight Artist Award" and is a 2 time AIR recipient of the Rauschenberg Residency in Captiva, Florida.
Website: katewallich.com
Facebook: /theycforever
Instagram: @katewallich
Vimeo: /theycfamily
---
Interested in teaching at Velocity? LEARN MORE ABOUT BECOMING A VELOCITY TEACHING ARTIST >>
16,938 total views, 3 views today