WINTER MAXIMUM VELOCITY 2013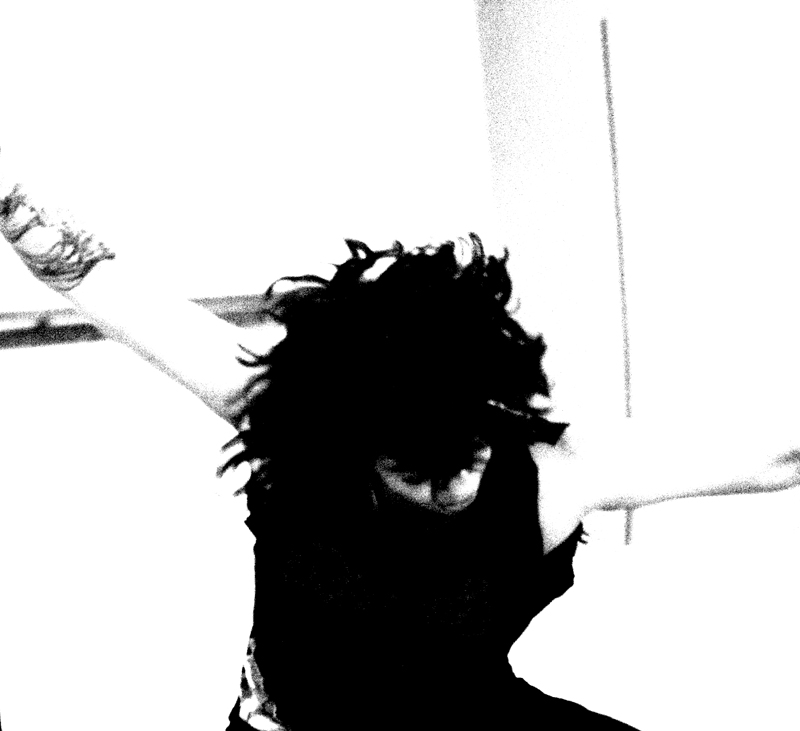 BIANCA CABRERA MASTER CLASS (SF)
Int/Adv Contemporary Technique for the Adventurous Dancer
DEC 28 / 10AM-12PM
$15 DROP-IN
Take up space like a tiger. Move stealthily through a fierce, focused flow that wakes up awareness of your innate kinetic sensibilities. Attack and risk. Graceful extension and freedom in the joints. Floor work and inversion connected to sound vertical alignment. Nosh on fat, beefy phrases. Fill up on fierce expressivity and chew on ideas about creating a larger context for the joy of being in the body.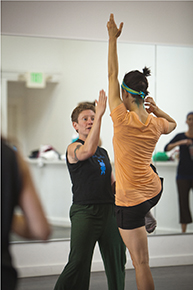 M3: THE MICHELE MILLER METHOD
A Rare Weekend Workshop with Velocity Co-Founder
JAN 4 + 5 + 6  10AM-1PM
$90 PRE-REGISTER / $35 DROP-IN

A three day workshop with Velocity co-founder Michele Miller with daily technique class, Tai Chi, phrase work and partnering focused on generating material in groups and in pairs.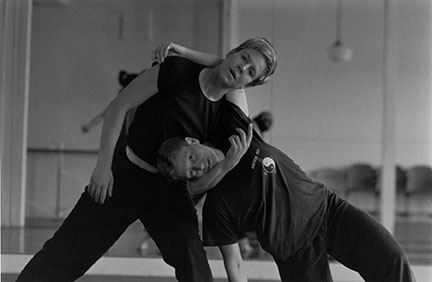 ADVANCED TEACHING METHODS FOR CONTEMPORARY TECHNIQUE
A Lab with Michele Miller + KT Niehoff + Wade Madsen + Mark Haim
JAN 12 + 13, 2013 / 10AM-4PM
$100 PRE-REGISTER
A weekend intensive to build our community of teachers and bring our collective information together! Join Velocity co-founders Michele Miller + KT Niehoff and core Velocity Teaching Artists Mark Haim + Wade Madsen. Participate in presentations, immediate practice and conversation alongside these four Teaching Artists.
Saturday:  Jan 12
10am-12pm: Michele Miller facilitates Teaching Lab
12pm-1pm: Brown Bag Lunch Conversation
1pm-3pm: Wade Madsen facilitates Teaching Lab
3-4: Coffee Talk Conversation (Possible assignment given for next day)
Sunday:  Jan 13
10am-12pm: Mark Haim facilitates Teaching Lab
12pm-1pm: Brown Bag Lunch Conversation
1pm-3pm: KT Niehoff facilitates Teaching Lab
3-4pm: Closing Coffee Talk Conversation
KRAVAS COMPANY WORKSHOP (NYC/SEATTLE/FRANCE)
A Special Master Class Series with Heather Kravas Company Members
JAN 24 +25 + 26
$40 SERIES PASS PRE-REGISTER / $15 DROP-IN
+ PROCESS with Oren Barnoy / THURS JAN 24 / 6-8PM
+ TECHNIQUE with Liz Santoro / FRI JAN 25 / 9:30-11:30AM
+ MOVING TOGETHER with Cecilia Lisa Eliceche / SAT JAN 26 / 2-5PM 
MORE ABOUT THE KRAVAS COMPANY WORKSHOP >>
1,016 total views, 1 views today