NOV 6 – DEC 11
Sundays | 10:30 AM – 12 PM
Class focuses on foundational steps and variations of House dance, feeling the music, finding your voice through freestyle, and working on steps through drilling, combos and choreography while working solo and with others. This class will help others learn some history of House dance as well as gain a larger vocabulary in movement. There are different warmups I utilize including body weight exercises, functional movement, freestyle and other dance-based warmups. My classes work on connecting the movements in your body and learning to make them your own and help speak your voice through the movement, everyone has a different body and relates to movement differently, so we work towards what feels best for you for you after working on a base. Freestyle is a big part of class and showing your authentic self, you will hear various types of music in class during freestyle sections, but foundation portions of the class will be to various types of either House or Hip Hop music, freestyle is a part of the warm up and class will end in a freestyle cypher.
Class is open to all levels, and anyone can take something away. My classes are not to make you the best House dancer but to get you comfortable expressing yourself through house music and dance. Come ready to be yourself, have of fun, be challenged, and sweat! Feel free to message for any questions.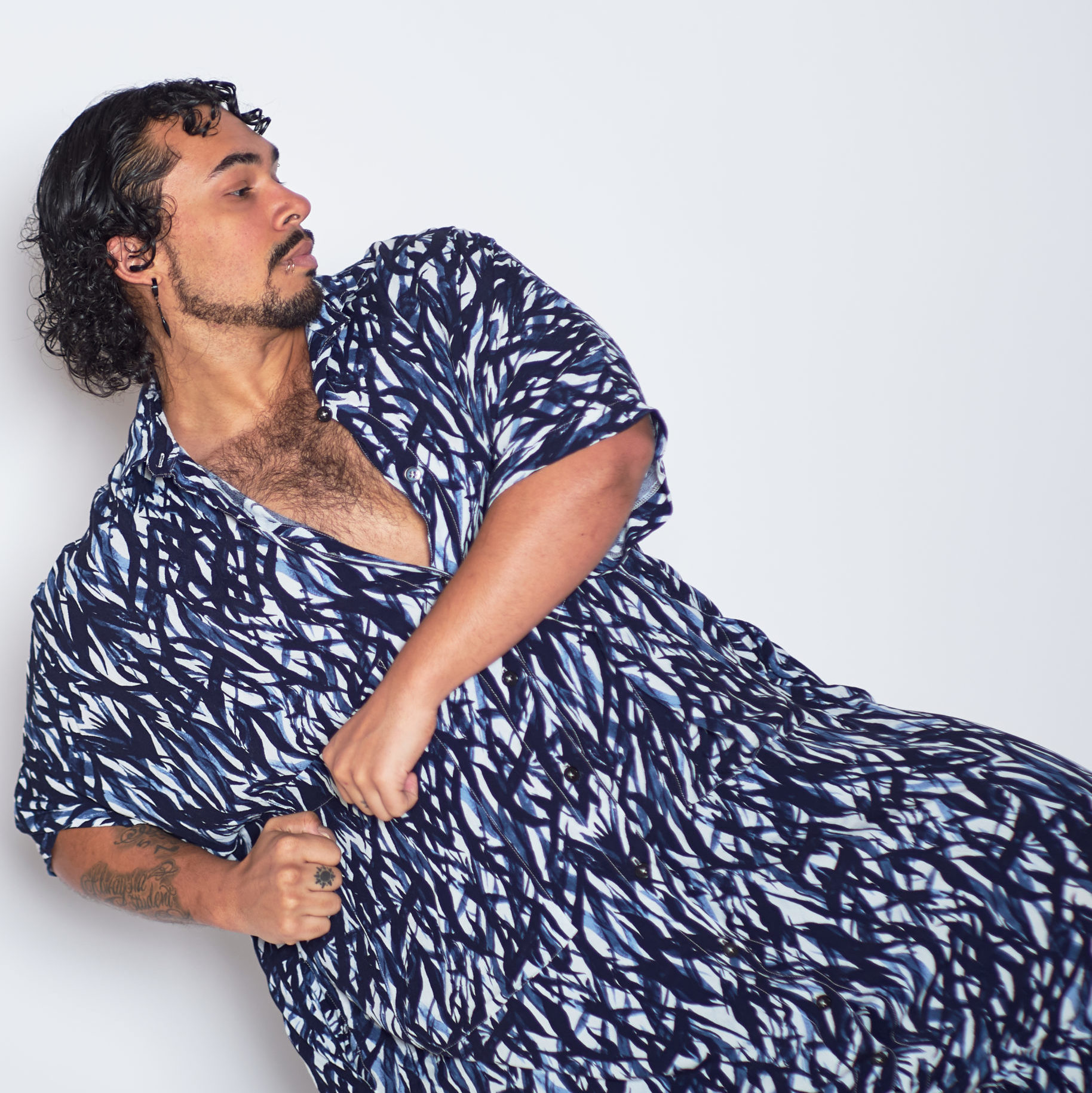 "Majinn" Mike O'Neal [they/them] is a queer, disabled, mixed Black dance artist and educator who utilizes their training in multiple dance forms to find and express their whole self. They believe that to be the best person they can be they need to continuously push their own comfort zone. Majinn works to help guide people in becoming more confident and connected in their bodies, find joy in movement and be able to speak their voices primarily through Black social dance forms. One of Majinn's biggest goals in dance is to spread the histories and cultures of Black social dance forms in and out of academia so that the cultures are learned and more respected. They also aim to give back to the communities that these art forms were created from through any way they can. Majinn's art is for their self and the communities they come from, always striving to be authentically themselves in their movement and work. You can find Majinn under Majinn_Mike on Instagram
Limited full tuition waivers are available to self-identified TBIPOC dancers.
In an effort to shift power to Transgender and BIPOC communities, Velocity offers limited TBIPOC tuition waivers (100% discount) for most of our current in person class series and ongoing in person and online classes.
We know this does not fix the problem of white supremacy in the performing arts world. It is one small step toward rebalancing the power structures in our educational programming. Limited waivers are available for self-identified Black, Indigenous, People of Color as well as all Transgender, Non-Binary and/or Two-Spirit dancers. However you do not need to be 'all of the above' to receive this waiver. Please email with any questions and to apply:
Please email fox@velocitydancecenter.org