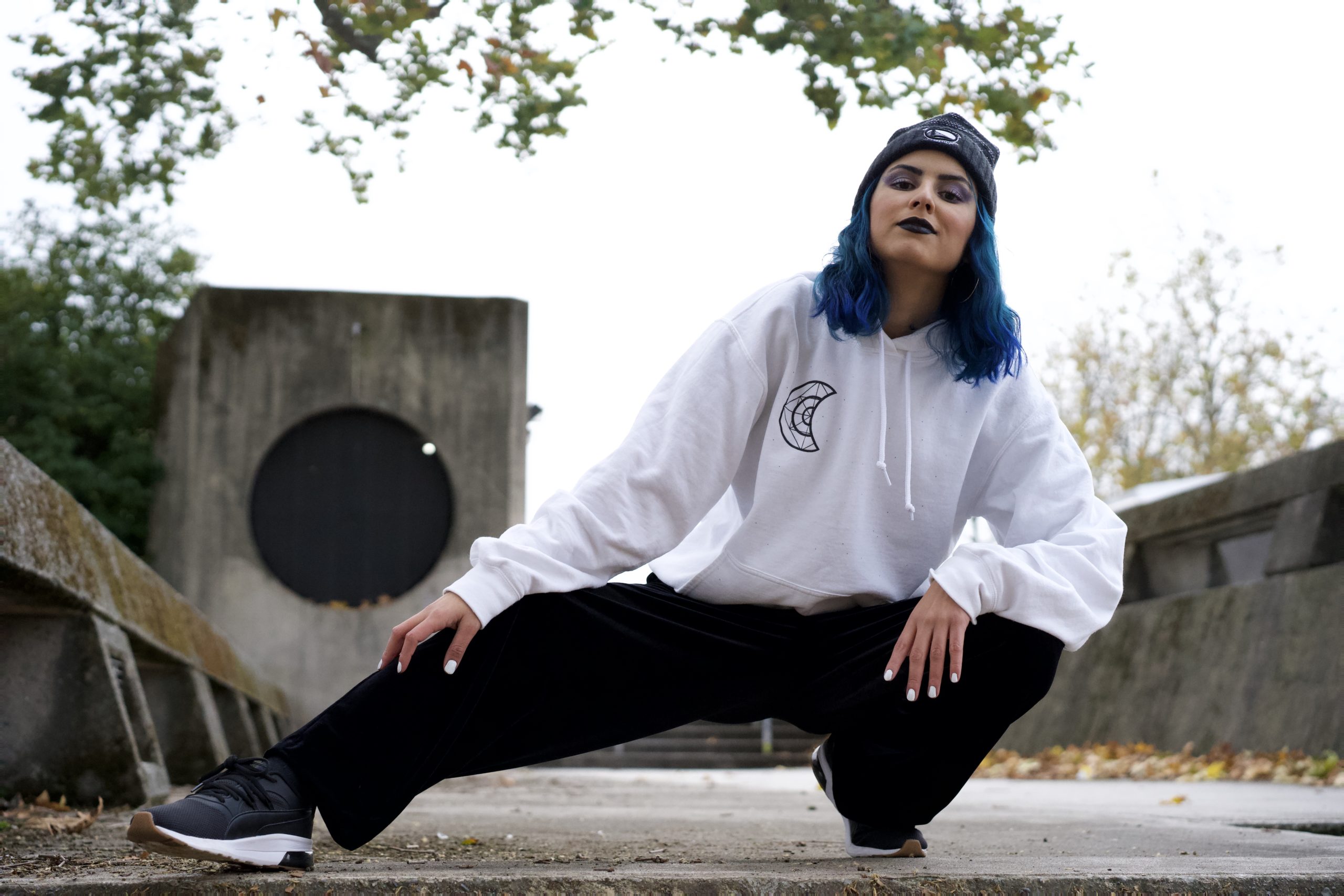 HIP HOP CHOREO
with Lex Ramirez
Wednesdays | 7:00 – 8:00 PM
ZOOM
This class mixes elements of hip hop foundation, social dance, and personal style to create a short, fun combo to well-known bops as well as music from Seattle musicians. Emphasis is on details, texture, and performance. Lex creates a supportive space to explore your passion for dance- whether you are new to it, returning after a break, or want to get a nice workout! All experience levels and drop-ins welcome!

Note: This is a hybrid class. Velocity handles registration for Zoom and Lex Ramirez handles registration for in-person. Please visit www.lexramirez.com to register and find out more info on in-person classes.
REGISTER
To register, click on "See Class Schedule"
Lex Ramirez
Lex Ramirez (she/her) is a Latinx teaching artist, performer and choreographer from Oakland, CA now based in Seattle, WA. She has been teaching and choreographing for the past 15 years. Her main mission is to cultivate a fun, supportive community where dancers of all experience levels can thrive! Her experience includes teaching classes and workshops in Seattle for the past 6 years; leading Drop Squad Crew , a Seattle dance crew open to all experience levels; founding an all-girls hip hop social justice program at Denny and Aki Kurose Middle Schools; and choreographing for Archie the Shycon who recently performed at Capitol Hill Block Party and opened for Zara Larsson; and providing a platform for new instructors to gain teaching experience while being fairly compensated. Lex is also created and runs the Young Ambassador program for Seattle Theatre Group (STG), an arts non-profit she was introduced to through a project with Latin percussionist, Sheila E. She values community, authenticity and equity above all else.