// About Velocity //
Mayor's Arts Award and Genius Award winner Velocity Dance Center is Seattle's premier art center dedicated to contemporary dance and performance. A recognized leader as an artist-driven, community-centered dance incubator, Velocity fosters the creative explorations of artists and adventurous audiences through an invested commitment to education, creation, performance, inquiry, community participation, and inter/national exchange.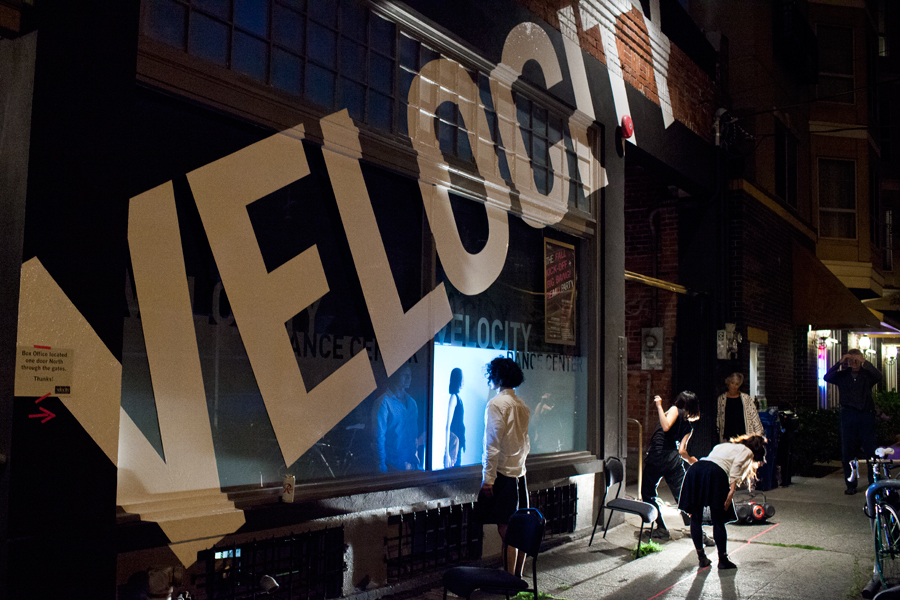 Velocity fulfills an unduplicated role as the epicenter for contemporary dance in the Pacific Northwest operating three studios and the only theater in Seattle especially developed for dance performances. The primary Seattle arts center supporting contemporary dance for over 17 years, Velocity serves 5,300+ individuals; offers 2,000+ dance classes a year; provides low cost space to over 400 dance artists; maintains an audience of 4,000+ dance enthusiasts, and each year introduces more than 89 new works into the local and national dance ecology.
Home to dozens of independent choreographers, Velocity is renowned for producing innovative, cutting-edge work. Since its inception, Velocity's theater has featured performances and workshops by contemporary art starsMiguel Gutierrez, Tere O'Connor, Deborah Hay, Anouk van Dijk, Victoria Marks, Reggie Watts, Faye Driscoll, and leading Seattle dancemakers Pat Graney, 33 Fainting Spells, Amy O'Neal, KT Niehoff, zoe|juniper, Donald Byrd, Kate Wallich, Catherine Cabeen, Mark Haim, Wade Madsen and many more. Velocity is Seattle's only dedicated contemporary dance venue where groundbreaking work and disciplined practice coexist.
Download Velocity Goals and Strategies 2012-2014 

Download Velocity 2011 Annual Report
VELOCITY BY THE NUMBERS 2012
New students in 2012: 4,000+
New works commissioned by Velocity: 27
New works presented by Velocity: 89
Number of annual festivals: 3
Number of sold out Velocity produced performances: 27
Tickets sold: 3,797
Average ticket price: $15
Free tickets: 328
Master Classes by visiting artists from Paris, NYC, Minneapolis, San Francisco, Houston, Australia, Israel, Spain, Belgium: 17
Scholarships awarded throughout the year: 38
Artists employed through Velocity's programs: 78+
Average rehearsal hours booked each month: 270
Number of Creative Residencies offered in 2012: 26
Number of free humanities events: 14
Number of Velocity Open Forums: 3
Velocity's volunteers: 112+
Velocity Arts Administrative Interns: 9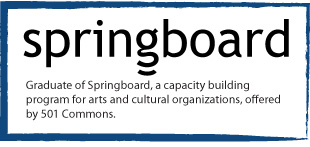 Velocity is a 2012 graduate of Springboard.
Photo / Tim Summers