Velocity is an artist-led organization providing a responsive framework to support, fuel and sustain dance artists in their ongoing development as professionals. We provide generous residency, performance and artist development opportunities; and collaborative creative production.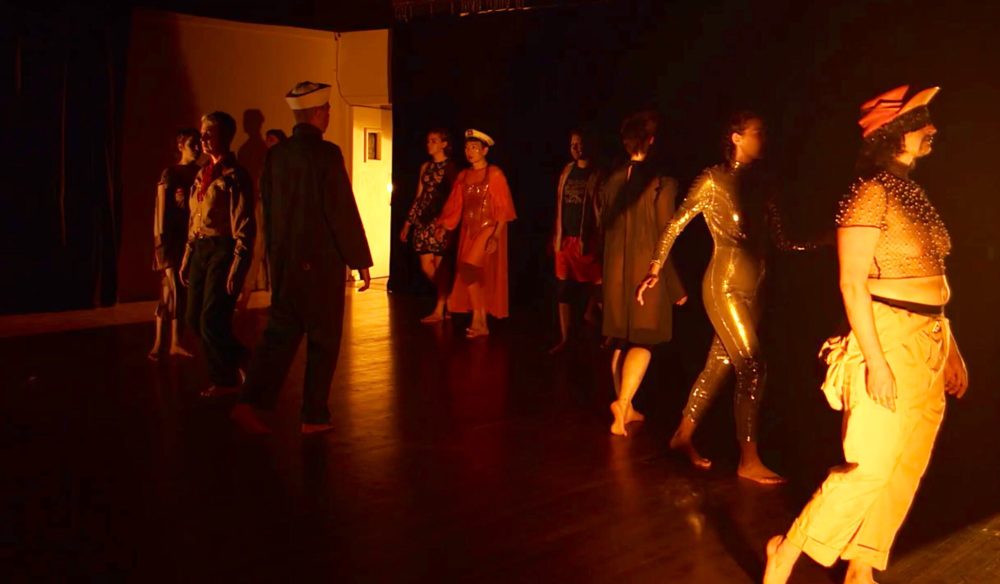 Artist in Residence (AIR)
A full-year residency program accomplished local artists offering resources for research, production, and professional development.
The AIR program serves the needs of accomplished professional dance and movement-based artists or collaborative teams engaged in the process of research/creation by providing free space and time for work, reflection, and community interaction. In 2012, Velocity expanded its Residency program to include annual Creative Residents.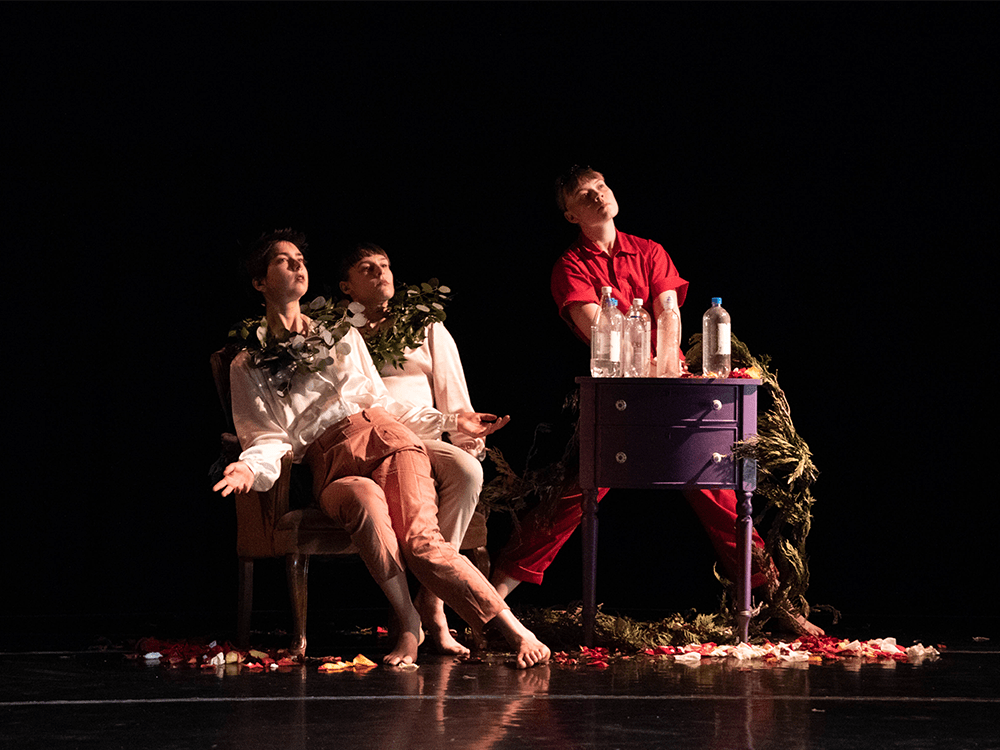 The Bridge Project
A super-dense dense residency great for emerging artists in Seattle, the Bridge Project provides 45 hours of rehearsal time in 3-weeks, culminating in a fully Velocity-produced performance.
The Bridge Project from Velocity Dance Center on Vimeo.
"The Bridge Project is one of Velocity's great gifts to the city." – The Stranger  
"The Bridge Project allowed me the simplest and most effective of resources; time to develop and converse with others." – Dylan Ward, 2015 Bridge Project Artist
The Bridge Project is Velocity's four-week program for movement-based artists who have been making work in Seattle for three years or less. This intensive residency offers four artists up to 45 hours of free rehearsal space for a new project while working with a cast of auditioned dancers. Additionally, all artists receive the creative, financial, and administrative support of a fully produced weekend of performances at Velocity. In programming The Bridge Project, Velocity aims to enhance the artistic growth of the choreographers, and provide an entry point into the local performance scene for dance artists new to the community.
The Bridge Project simultaneously offers dancers an opportunity to bridge studio work and performance while establishing relationships with a choreographer and other dance artists. Velocity's Artist in Residence will be a choreographic advisor to all Bridge Project choreographers during the process. 
Four choreographers receive:
Fully produced weekend of performances in Velocity's Founders Theater
Four weeks of rehearsal space at Velocity or the University of Washington (graduates only)
Costume stipend
Velocity-produced audition for your cast. Choreographers must be available at this time to teach material and select a cast and stay afterward to discuss casting.
2019 Alumni
LanDforms
Vladimir Kremenović
Beth Terwilleger
2018 Alumni
Angel "Moonyeka" Alviar
Allison Burke
Timothy Johnson
Hope Goldman
Leslie Kraus
Michael "Majinn" O'Neal
Jordan MacIntosh-Hougham
Next Fest
An annual performance series celebrating new dance and movement-based work in the Northwest!
An annual performance series celebrating new dance and movement-based work in the Northwest!
Next Fest NW is our new works series celebrating what's happening in contemporary dance, movement-based performance and dance cinema in the region. Next Fest NW was established to support new work and investigate different approaches to dance. Through Next Fest NW, we aim to foster a robust community where artists have access to facilities, support, and creative exchange. Proposals for installations, performances, live art and other formats welcome.
Each Next Fest NW presents four to seven artists or collaborative teams, selected through a curated application process, for three public performances. Next Fest NW artists are fully produced at Velocity; receive an artist fee and up to 20 hours of free studio time; and benefit from artistic, promotional, and technical support.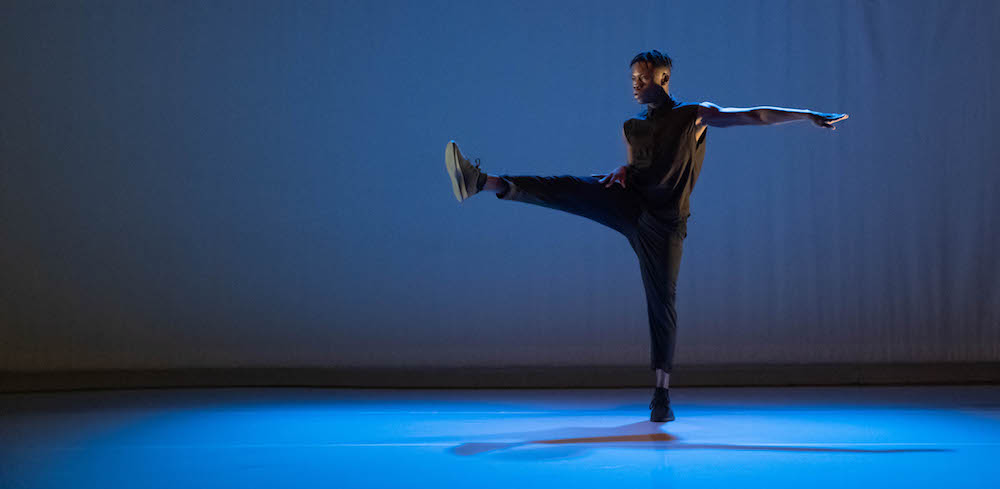 Made in Seattle
Made in Seattle provides multi-dimensional direct support to artists over a period of a year or more, with a particular focus on the critical development phase of new work.
"Velocity and Made in Seattle saved my creative life." – Amy O'Neal
Made in Seattle provides multi-dimensional direct support to artists over a period of a year or more, with particular focus on the critical development phase of new work. The Made in Seattle new dance development program is dedicated to growing the Northwest's creative community by commissioning, producing and presenting evening-length dance works by some of the most talented and experimental artists from our region. Artists meet regularly with Velocity's Artistic and Executive Directors to focus on career strategy and their larger artistic goals.
Made in Seattle is particularly interested in helping mid-career artists. This program fosters excellence in the Seattle dance scene by supporting extended collaborative projects that bring together Seattle artists and inter/national leaders in the field. In just three years, the program has launched careers, helped start nationally celebrated dance companies, facilitated an artist's transition from stage performer to a career focused on art and social justice, while also commissioning and presenting consistently sold-out, critically acclaimed productions. Made in Seattle artists also receive pivotal resources: financial support, a commissioning fee, free rehearsal space, a production residency, a fully produced performance, dramaturgical support, as well as professional development through artistic, administrative, and philanthropic support.
Made in Seattle has a remarkable record of developing transformative projects, that have helped propel Seattle artists onto the national stage. In 2015, when Dance Magazine named the "25 Dance Artists to Watch" internationally, three of the 25 artists were Made in Seattle Alum.
2019 Made in Seattle Artists: Ella Mahler & Mark Haim
Dance + Social Action
Velocity is committed to dance as social action. Velocity's Artistic Director has developed programs like our Speakeasy Series to help artists make meaningful links to their communities and/or relate their research to timely civic issues. Through the Made in Seattle program, they've worked one-on-one with artists to help them contextualize their work within socio-political, philosophical, and cultural contexts. We aim to make Made in Seattle projects relevant, multi-faceted, cultural moments for our city.
Our advocacy for Made in Seattle projects continues after their presentation through Velocity Audience Labs, our online journal STANCE, the PNW Dance Platform, and other programs that help continue to connect MIS performances to new audiences.
Velocity Co-Productions
Co-produce a brand new work with Velocity!
Guest Artist Series
Velocity's Guest Artist Series connects the Seattle community with artists from around the world through offering residencies to national/international dance artists. 
Velocity's Guest Artist Series provides the Seattle community with residency activities from national/international dance artists including technique classes, workshops, and performances.
Velocity strives to give Seattle's dance community opportunities to train with outstanding local and national artists through its Guest Artist Series. The Guest Artist Series presents internationally renowned artists in contemporary dance and related studies, offering classes, lectures, performances and/or workshops with these artists. This program helps to ensure that Seattle's relative geographic isolation does not result in a lack of exposure, and helps Seattle to stay abreast of current technical and artistic standards.
Velocity has hosted classes and/or workshops with such nationally and internationally recognized artists as: Tere O'Connor, Pat Graney, John Jasperse, Keith Hennessy, Danielle Agami/Ate9, Daniel Linehan, Miguel Gutierrez, Amy O'Neal, Mark Haim, Jesse Zaritt, Anouk van Dijk, Reggie Watts, Faye Driscoll, zoe/juniper, Dayna Hanson, Deborah Hay, KT Niehoff, Bebe Miller, David Dorfman, and many more.