Velocity is an artist-led organization providing a responsive framework to support, fuel and sustain dance artists in their ongoing development as professionals. We provide generous residency, performance and artist development opportunities; and collaborative creative production.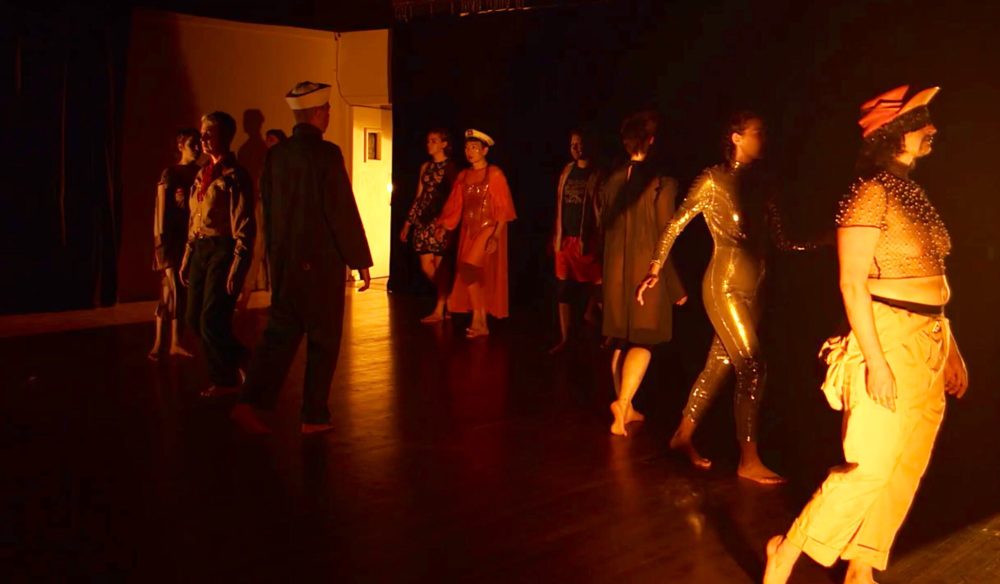 Curating Artist in Residence (CAiR)
Velocity's Curating Artist in Residence is a new program that supports movement artists and choreographers interested in curation, arts administration, and program development.
The CAiR (pronounced "care") will receive mentorship while supporting in the curation and coordination of the residency program the Bridge Project, the performance program Next Fest NW, and aspects of Seattle Festival of Dance + Improvisation. They will also develop their own program with the mentorship and support of Velocity staff. The intention of this program is to ensure that there is working artist leadership at Velocity, while supporting the professional development of artists as curators and arts administrators. 
The Bridge Project
Velocity invites Seattle-based emerging choreographers to apply for The Bridge Project.
The Bridge Project from Velocity Dance Center on Vimeo.
The Bridge Project, part of Velocity's Residency Programs, is a 4-week residency and performance program for movement-based artists new to making work, or who have been making work in the greater Seattle area for three years or less. This program offers three choreographers up to 40 hours of rehearsal space each to create a new short work with a cast of up to three local auditioned dancers. Velocity provides each choreographer with a choreography stipend, performer stipends, costume stipend, and the creative, financial and administrative support of a fully-produced weekend of performances at Base.
The Bridge Project 2022 is presented by Velocity in partnership with Base. Support for this year's program comes from the Washington State Arts Commission and our awesome community of individual donors.
Selected choreographers receive:
40 hrs of rehearsal space at Base

Choreography stipend of $450

Auditioned cast of up to three dancers (stipends of $300 each)

Costume stipend of $250

Lighting design by Velocity technical staff

Mentorship and production support from Velocity staff and creative residents

4 in-person performances that are fully produced (COVID-dependant)
2020 Alumni
Alyssa Boone
Lucille Jun
Peter Kohring
2019 Alumni
LanDforms
Vladimir Kremenović
Beth Terwilleger
2018 Alumni
Angel "Moonyeka" Alviar
Allison Burke
Timothy Johnson
Hope Goldman
Leslie Kraus
Michael "Majinn" O'Neal
Jordan MacIntosh-Hougham
Next Fest
An annual performance series celebrating new dance and movement-based work in the Northwest!
An annual performance series celebrating new dance and movement-based work in the Northwest!
Next Fest NW is our new works series celebrating what's happening in contemporary dance, movement-based performance and dance cinema in the region. Next Fest NW was established to support new work and investigate different approaches to dance. Through Next Fest NW, we aim to foster a robust community where artists have access to facilities, support, and creative exchange. Proposals for installations, performances, live art and other formats welcome.
Each Next Fest NW presents four to seven artists or collaborative teams, selected through a curated application process, for three public performances. Next Fest NW artists are fully produced at Velocity; receive an artist fee and up to 20 hours of free studio time; and benefit from artistic, promotional, and technical support.
Creative Residency
Velocity invites Seattle-based movement artists and choreographers at any stage in their career to apply for the 2022 Creative Residency Program.
Velocity's Creative Residency program supports Seattle based movement artists and choreographers at any stage in their career as they develop work and engage in research. 8 artists will be selected to receive $500 grants to put towards space use and project development. Artists also receive mentorship and support with project related activities from Velocity staff.  Residency outcomes may include performances, artist talks and research sharings. These outcomes are not required.  The intention of this residency support is to nurture the creative process and provide financial support for space access for the selected artists.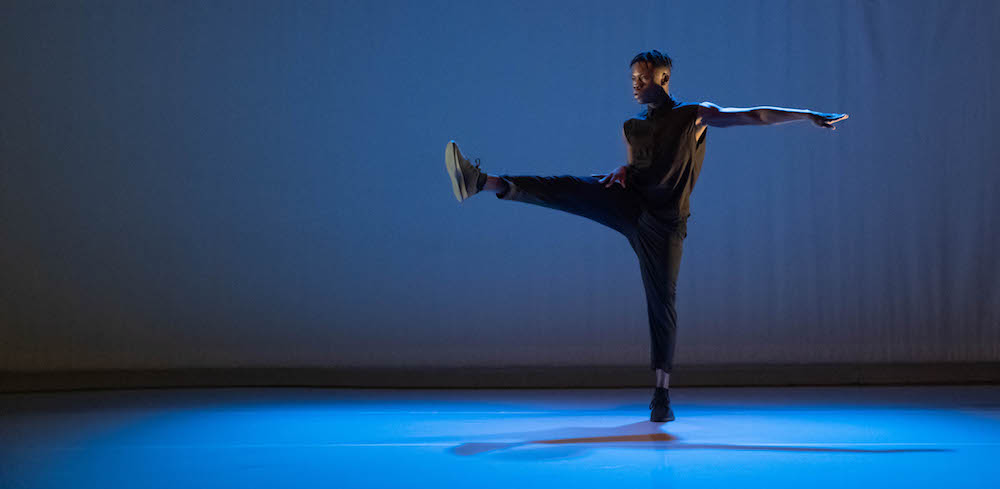 Made in Seattle
Made in Seattle provides multi-dimensional direct support to artists over a period of a year or more, with a particular focus on the critical development phase of new work.
"Velocity and Made in Seattle saved my creative life." – Amy O'Neal
Made in Seattle provides multi-dimensional direct support to artists over a period of a year or more, with particular focus on the critical development phase of new work. The Made in Seattle new dance development program is dedicated to growing the Northwest's creative community by commissioning, producing and presenting evening-length dance works by some of the most talented and experimental artists from our region. Artists meet regularly with Velocity's Artistic and Executive Directors to focus on career strategy and their larger artistic goals.
Made in Seattle is particularly interested in helping mid-career artists. This program fosters excellence in the Seattle dance scene by supporting extended collaborative projects that bring together Seattle artists and inter/national leaders in the field. In just three years, the program has launched careers, helped start nationally celebrated dance companies, facilitated an artist's transition from stage performer to a career focused on art and social justice, while also commissioning and presenting consistently sold-out, critically acclaimed productions. Made in Seattle artists also receive pivotal resources: financial support, a commissioning fee, free rehearsal space, a production residency, a fully produced performance, dramaturgical support, as well as professional development through artistic, administrative, and philanthropic support.
Made in Seattle has a remarkable record of developing transformative projects, that have helped propel Seattle artists onto the national stage. In 2015, when Dance Magazine named the "25 Dance Artists to Watch" internationally, three of the 25 artists were Made in Seattle Alum.
2019 Made in Seattle Artists: Ella Mahler & Mark Haim
Dance + Social Action
Velocity is committed to dance as social action. Velocity's Artistic Director has developed programs like our Speakeasy Series to help artists make meaningful links to their communities and/or relate their research to timely civic issues. Through the Made in Seattle program, they've worked one-on-one with artists to help them contextualize their work within socio-political, philosophical, and cultural contexts. We aim to make Made in Seattle projects relevant, multi-faceted, cultural moments for our city.
Our advocacy for Made in Seattle projects continues after their presentation through Velocity Audience Labs, our online journal STANCE, the PNW Dance Platform, and other programs that help continue to connect MIS performances to new audiences.
NIGHTLIGHT
NIGHTLIGHT is a seasonal full moon performance ritual + dance party hosted by a rotating roster of artists.
NIGHTLIGHT is a seasonal performance ritual + dance party inspired by full moon feelings and the need to come together when and how we can. Artist curators Fox Whitney and Moonyeka invite a rotating group of featured artists to collaborate to create a performance experience and dance party event on or near full moon moments happening in the winter, spring, summer and fall.
Guest Artist Series
Velocity's Guest Artist Series connects the Seattle community with artists from around the world through offering residencies to national/international dance artists. 
Velocity's Guest Artist Series provides the Seattle community with residency activities from national/international dance artists including technique classes, workshops, and performances.
Velocity strives to give Seattle's dance community opportunities to train with outstanding local and national artists through its Guest Artist Series. The Guest Artist Series presents internationally renowned artists in contemporary dance and related studies, offering classes, lectures, performances and/or workshops with these artists. This program helps to ensure that Seattle's relative geographic isolation does not result in a lack of exposure, and helps Seattle to stay abreast of current technical and artistic standards.
Velocity has hosted classes and/or workshops with such nationally and internationally recognized artists as: Tere O'Connor, Pat Graney, John Jasperse, Keith Hennessy, Danielle Agami/Ate9, Daniel Linehan, Miguel Gutierrez, Amy O'Neal, Mark Haim, Jesse Zaritt, Anouk van Dijk, Reggie Watts, Faye Driscoll, zoe/juniper, Dayna Hanson, Deborah Hay, KT Niehoff, Bebe Miller, David Dorfman, and many more.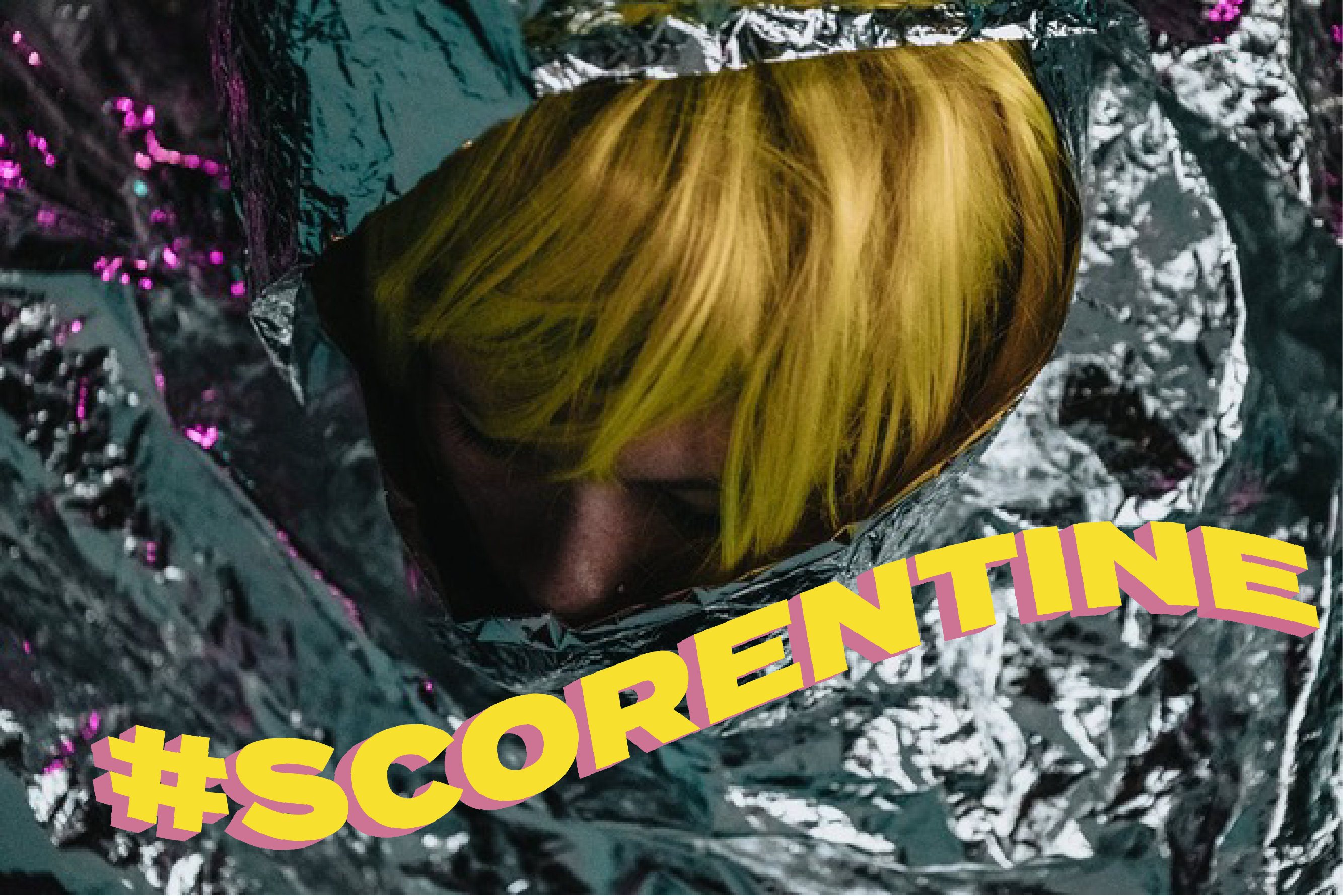 #SCORENTINE
#SCORENTINE is Velocity's light-hearted platform for creative exchange in times of quarantine.
#SCORENTINE is a way for Velocity to amplify the ingenuity of some of our beloved artists, and to provide a virtual space for our community to make, share, and find comfort in movement exploration during our necessary physical distancing.    
#SCORENTINE artists have carte blanche to post ideas, prompts, scores, and other invitations straight to your social media feeds. Gather insights and motivations, roll ideas around and respond in your body, and find joy in the playful investigations offered. We encourage you to share your explorations with us through Direct Messages or by tagging @velocity_seattle and #scorentine so we can repost them.
Each artist will also share the specific ways you can support them as they navigate the economic effects of this pandemic. Give what you can with a full and creative heart. 
Offering support is an action we feel deeply in our bodies, and the weight of things we carry together is dynamic and full of potential. Thank you for being a part of the Velocity community, now more than ever. 
Check out our Instagram starting on Tuesday, April 14th or search for #scorentine or #scorentine2020
One On Ones
A new mentorship + residency program that pairs Seattle movement artists with local luminaries. The Fall 2020 Residency was co-facilitated by Emma Lawes and Nia-Amina Minor.
Find out more about the program and current residents HERE.
One-on-Ones is a residency program geared towards movement performers, aiming to create an intimate space of mentorship for dance artists interested in deepening and fine tuning their personal practice. Many spaces provide an opportunity for constructive feedback aimed at the emerging maker, which give tools to young choreographers to present clear, thoughtful, engaging works to the world around them. Performers, who help these works come alive, are at times seen as "parts of a whole," as disposable materials. One-on-Ones shifts the focus back to the mover, sheds the weight of performing someone else's ideas, and brings agency back to the dancer to research their own inclinations. This project aims to support professional performers by providing a space where they can workshop, discuss, criticize, rearrange, and navigate their own interests and questions within movement practice and performance.
As part of the One-on-Ones Residency, 4 Residents will be granted ten hours of rehearsal space (either in-person or virtually) with an Artist Mentor of their choosing – an experienced performing artist based in the Seattle area. The residency will culminate in a zine that includes written documentation from Jordan MacIntosh-Hougham, photo and video by Devin Muñoz, design by Hilary Painter and contributions from Residents and Artist Mentors.
2020 Alumni
LE'ECIA FARMER with Noelle Price
STEFAN RICHMOND with Markeith Wiley
ADRIANA JIMÉNEZ with Alia Swersky
MAIA MELENE DURFEE with Gilbert Small
Velocity Co-Productions
Co-produce a brand new work with Velocity!

Reciprocity Practice
Teaching artists partner with Velocity to benefit a different non-profit each month.
Kaitlin McCarthy helped us develop the Reciprocity Practices framework.
To find Reciprocity classes, look for Reciprocity Practice label on our class schedule.
This label indicates that the teacher is choosing to donate some or all of the income from the class. We'll tell you in the description what org you're supporting with your dancing!