A Patient Practice
Jasmine Hearn
Sunday, August 8 | 2 PM PDT
Saturday, August 14 | 2 PM PST
Occidental Square | Get Directions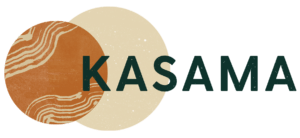 Thank you to our Space Partner
Kasama Space
A Patient Practice is a map of multidisciplinary conversations practiced and performed around the country by artist Jasmine Hearn with Hearn's mentors and teachers. It celebrates their connections through the creation of what Hearn calls "choreographic and sonic maps". In Seattle, Hearn will work with Seattle-based artist Dani Tirrell as they reference the lessons and memories that they share together.
ABOUT Bodies of Discovery
Jasmine Hearn: A Patient Practice is part of Bodies of Discovery, an expansive group exhibition taking place over the Summer/Fall of 2021 and featuring a series of performances, films, and installation. Set and performed in outdoor plazas and parks throughout downtown Seattle, this constellation of works explores the (re)activation of the physical body in our again-accessible public space, and will create sites of artistic discovery in unexpected places over the course of the exhibition. 
Bodies of Discovery is a collaborative exhibition organized by the Henry Art Gallery, On the Boards, and Velocity Dance Center, supported by the Metropolitan Improvement District. It is presented in conjunction with Murmurations, a Seattle-wide arts collaboration featuring a series of exhibitions, performances, screenings, community conversations, artist talks, and other programs co-developed between cultural organizations.
Jasmine Hearn
Jasmine Hearn is from the ancestral lands of the Akokisa, Karankawa, and Atapake peoples, now known as Houston, TX. A performer, director, choreographer, organizer, teaching artist, and a 2017 Bessie award winning performer with the collective, Skeleton Architecture, they have crafted and shared solo and collaborative dance theater performances rooted in identity, memory, and the facilitation of creative space for feelings and fantasy. They are currently a company member with Urban Bush Women and a 2019 Jerome Foundation Jerome Hill Fellow.