BRIDGE PROJECT
with
TARIQ MITRI, HSIN-YU HUANG + SONAM TSHEDZOM TINGKHYE
We begin the year with a celebration of the new with the Bridge Project, our program for emerging Seattle dance-makers. Bridge Project is a chance for audiences to get in at the ground floor of an artist's career – to be acquainted with choreographers who, today, have been making work in Seattle for five years or less, but who could become the Seattle mainstays of the future. The performances you will see are the result of an intensive 6-week rehearsal process undertaken by three choreographers and their cast of dancers. You'll be invited to share what you see, and engage in a written feedback process that provides the choreographers with valuable feedback and affirmation. 
Bridge Project is a beloved program because it is a chance for us to come together to welcome a new year and new artists into our community, and to celebrate the generative power of creating work together. 
Tariq Mitri is a half-palestinian gay freelance dance artist based in Seattle, WA. Originally from Abu Dhabi, U.A.E and raised in Portland, OR, he graduated from California Institute of the Arts in 2015. He's worked in Los Angeles, Seattle, and New York and has danced with MADBOOTS Dance, Kate Wallich + The YC, WHYTEBERG, Acts of Matter, and RGWW,  among many others. From 2019 to 2021 he was the Rehearsal Director and Co-Director of Brooklyn-based company HEIDCO, assisting with the creation of METALBODY and The Heaping Kind. Returning to Seattle in 2022, he has danced for Andrew McShea, Emily Schoen Branch, Beth Twigs, Alana Rogers, and Alyza Del-Pan Monley. Tariq has been presented at SAM Remix, the Seattle Erotic Arts Festival, FOUR organized by Co–, XO Seattle via The Seattle Project in collaboration with Maya Tacon, and now Velocity's Bridge Project.
Project Research: My work explores the essence of collective memory to achieve emotional resonance. It's energetically charged, set in semi-narrative structures, and influenced by: ideas of exile, human error, media saturation, sociocultural norms of acceptance, queerness, and dramatics.
Sonam Tshedzom Tingkhye is a first-generation Tibetan artist who merges dance, film, and story to highlight the interdependent relationship between people, society, and nature. Originally from Seattle, Washington, she grew up dancing at the Creative Dance Center and later explored the local scene by working with artists including Etienne Cakpo, Wade Madsen, Maya Soto, and Veronica Lee-Baik. In 2022 she received her BFA in Contemporary Dance Performance from the Boston Conservatory at Berklee.
While in Boston she was in process and performed works by Jennifer Archibald, Juel D. Lane, Robert Moses' Kin, Edisa Weeks, and Jawole Willa Jo Zollar. These artists have inspired her creative approach along with her identity as a Tibetan-American which is rooted in cultural heritage, social ecology, and music. Her work has been shown at Tibet Film Festival, Dance Film Lab, Boston Conservatory at Berklee, The Brooklyn Museum, Kaleidoscope Dance Company, Henry Purcell Society of Boston, and Tibet Fest. Tshedzom is currently a member of Motlee Party and Boston Early Music Festival, and continues to grow a body of work while actively performing across coasts.
Project Research: I synthesize narrative movement, experimental video, and music to create stories that remind us of our interdependence with nature. "The Roof is Leaking", aims to reveal the ecological and spiritual sacredness of the Tibetan plateau.
黃心妤 Hsin-Yu Huang (they/he/she) is originally from Taichung, Taiwan, same as boba tea.  They recently received a BA in Food System, Nutrition & Health and Medical Anthropology from University of Washington, with a minor in Dance. They move, talk, make, think, cook, laugh, cry, and do all kinds of stuff, separately and/or together. They like waves, sunshine, good food, weird stories, tight hugs, and lying on the floor contemplating their own mortality. During their time in Seattle, they've performed and/or shared their works in multiple UW Dance concerts, 12 Minutes Max, Fuck It! We'll Do It Live, and at some random corners around the town.
Project Research: What's in The Black Box? What's out of The Black Box? What is The Black Box? Now, look around, where are you? Are you in, out, or at somewhere else?
MEET THE CURATORIAL PANEL
Noel Price-Bracey is a Detroit native, educator, advocate, and artist. She holds a BA in Dance from Western Michigan University and is currently working toward a MFA in Dance at the University of Washington (2024). As an independent artist Noel has performed and choreographed for many local Seattle festivals, community engagements, and interdisciplinary works since 2014. Noel established PRICEarts LLC in 2015 as a conduit for her passion to educate through art. In 2019 Seattle Dances honored Noel for her commitment to advocacy with their Dance Crush award. Recently she was commissioned to set work for Gonzaga University which was presented in Florence, Italy during Gonzaga Law School's Human Rights Conference – Black Lives Matter as a Global Movement (2021). She holds this belief: My body is a source of knowledge, my practice is my protest. Theatrical expression, physical and verbal, are the primary mediums Noel uses to engage others, investigate phenomena, and illuminate public discourse.
Amy O'Neal
[Incoming Velocity Curating Artist in Residence]
Amy O'Neal (she/they) is a dancer, choreographer, curator, and dance educator merging contemporary and hip-hop dance since 2000 to challenge notions of race, gender, and the sampling nature of innovation. She teaches and performs nationally and internationally and choreographs for concert dance, experimental performance, dance film, music video, and virtual reality. From 2000 to 2010, along with musician and composer Zeke Keeble, O'Neal co-directed locust, a dance/music/video hybrid performance company based in Seattle. From 2010 until now, she works project to project creating dance experiences merging practices and values of hip hop and house dance culture with experimental performance. O'Neal is a grantee of Creative Capital, National Performance Network, National Dance Project, Mid Atlantic Arts Foundation, Foundation for Contemporary Arts among others. She is a two-time Artist Trust Fellow, DanceWEB/Impulstanz scholar, and Herb Alpert Award nominee with a BFA from Cornish College of the Arts, where she earned the first Distinguished Alumni Award in 2014. After 20 years in Seattle (15 of those teaching and creating at Velocity Dance Center) O'Neal moved to Los Angeles in 2016. She joined the faculty of the University of Southern California Glorya Kaufman School of Dance in 2018 where she teaches hip-hop, house, contemporary, composition, improvisation techniques, Pilates mat, and lectures on Black social dance history, practices, and media literacy. She is currently working on her next evening length work A Trio and developing a research and performance platform called The Hybrid Lab: Conversations in Merging Dance Cultures.
Alyza Delpan-Monley
[Former Velocity Curating Artist in Residence]
Alyza DelPan-Monley (they/she) believes in the expressive power that can be accessed in the body through movement. Known for their embrace of whimsy, quirky non-sequitors and esoteric theatricality, they take inspiration from physical theatre, clowning, puppetry, cartoons, and a myriad of movement styles. As a movement designer and choreographer, their work has been presented at Cafe Nordo (Violet's Attic, Jitterbug Perfume), Washington Ensemble Theater (Teh Internet, Revolt. She Said. Revolt Again., Straight White Men, Dance Nation), and ArtsWest (Office Hour, The Last World Octopus Wrestling Champion) and at 5th Avenue Theatre (ASTH, Sweeney Todd). They perform and collaborate regularly with Salvage Rituals and they are a company member and dancer with MALACARNE. Alyza is Velocity Dance Center's Curating Artist in Residence through September 2023. As a mixed-race queerdo 2nd gen immigrant, they are always thinking about the liminal identity and the assumptions made on the perceived body, and how performance can both expand and restrict the possibilities of legibility. They strive to participate in and build processes where everyone feels like they can exist in their fullest selves by cultivating and celebrating every bodies' unique form of expression.
Shane Donohue
[Velocity Creative Producer]
Shane Donohue (he/they) is a Seattle based dance artist currently working as co-top with Drama Tops and Creative Producer at Velocity Dance Center. He works closely with zoe | juniper as a dancer and rehearsal director. He has set work with, and for, Zoe Scofield at the University of Washington, Strictly Seattle, Whim W'him, Bard Summerscape's production of "Le Roi Arthus" in 2021. His work has been seen in Next Fest Northwest. He also works as an artistic collaborator and performer with Kim Lusk, Kinesis Project, Scott Shoemaker's ":PROBED", and BenDeLaCreme and Jinkx Monsoon's Holiday Special in the live, national tour and on Hulu. Shane graduated from the University of Wisconsin – Stevens Point with a BA in Dance.
The Bridge Project is a core residency program, and supported by Velocity's season sponsors and community of individual donors. The Bridge Project is presented in partnership with Base.
Interested in joining the community of support to make the Bridge Project possible? Contact erin@velocitydancecenter.org  to learn how you can be involved.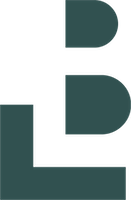 ACCESSIBILITY INFORMATION
Outside Base
The Factory has a ramped entrance located at the north end of the building, through the orange door. The building has limited outside lighting and can be difficult to navigate and locate when it's dark out.
Inside Base
Base is accessible by ramp through our front doors. Please note that Base is not a scent-free space. The Factory has two gender neutral multi-stall restrooms and two single stall restrooms that are wheelchair accessible. Because we share a building with other studios, there are often industrial noises throughout the building and heavy machinery operated such as forklifts.
ASL interpretation will be provided on Friday, FEB 9
For specific questions and accommodations, please contact Shirley at operations@velocitydancecenter.org