APRIL SESSION
WITH
BRIAN DANG, NEVE, LEANNA KEITH, CESSA, TEMMY & JEFFREY 
WED, April 19 | 8 PM
Doors at 7 PM
Online – $10 | At the Door – $15 
This month's Firelight brings together an amazing gathering of artists: Leanna Keith, NEVE, Brian Dang, Cessa, Temmy and Jeffrey. 
Presented in partnership with Cafe Racer.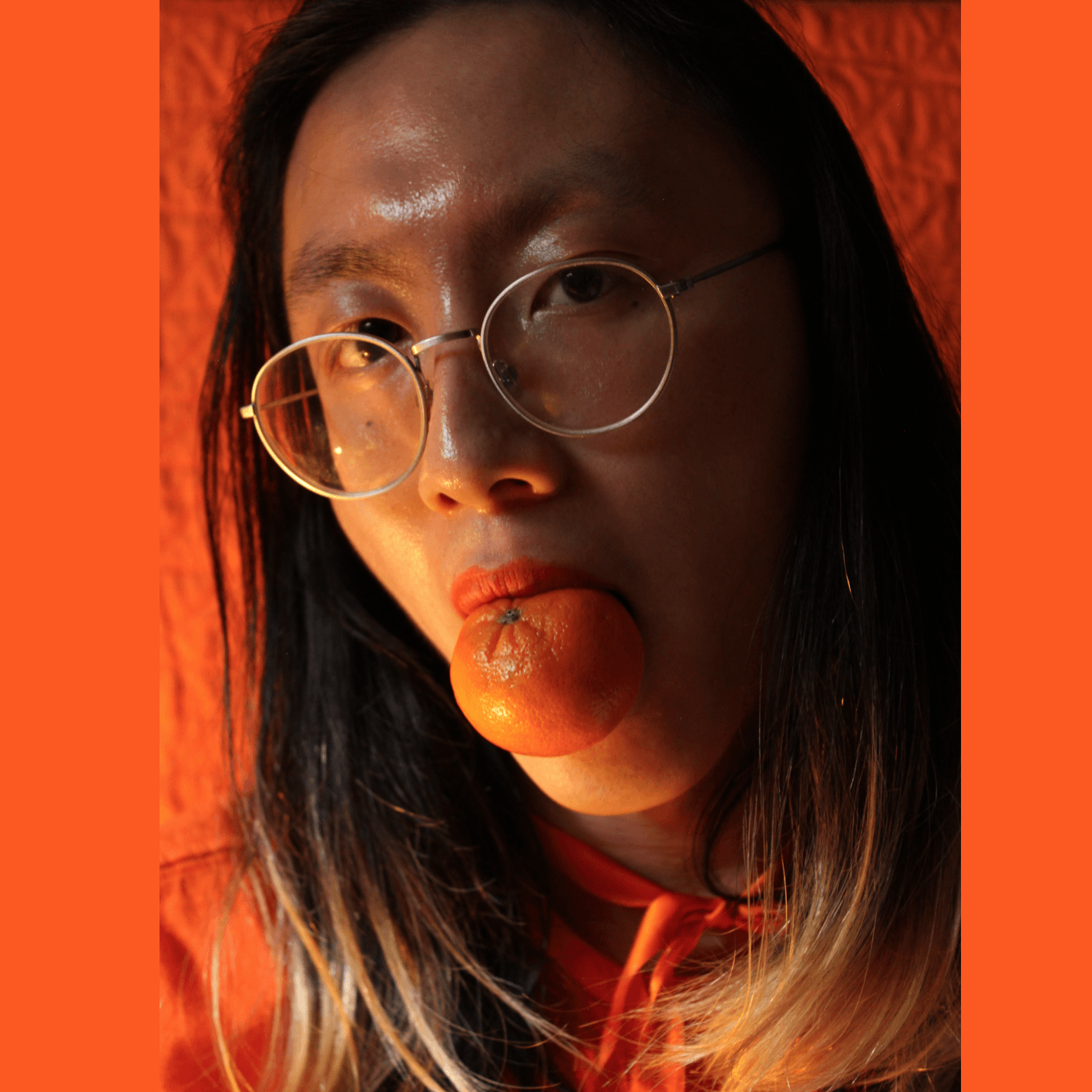 Brian Dang (they/them) is a Vietnamese/Chinese playwright/poet/teaching artist based in Duwamish Territory (Seattle). Brian's artistic homes include Parley, Writers in the Schools, and Arts Corps. For Brian, writing is an act of envisioning an eventual communing, an opportunity to freeze time as we know it, and a reaching for joy. They really like bread. Website: brianeatswords.com
A freelance flutist, artist, improviser, and composer in the Seattle area, Leanna Keith (she/they) delights in creating sound experiences that make audiences laugh, cry, and say: "I didn't know the flute could do that!" Their works focus on timbre-shifting, the mixed-race experience, queer theory, and the breaking of performer/audience boundaries. She is dedicated to playing music by composers who are still living, and advocates for the usage of music as social activism. Leanna is the professor of flute at Cornish College of the Arts.
NEVE (they/(s)he) is a multigender, multiracial, multiply Disabled, multidimensional, multidisciplinary terpsichorean artist of the stage, street, field, stream, and screen. They are an Indigenous African who grew up in Lenni Lenape country and is now living in Duwamish and Coast Salish lands and traveling wherever they have access and an invitation. (S)He is a 2020 Pina Bausch Fellow, a 2022 Arc Artist Fellow, and now a 2022 Disability Futures Fellow! 
NEVE loves life, the delights and pains of embodiment and love, the sparkle-ache and promise of growth, the higher power inside all of us, the earth's lullabies and war cries, drinking color, and kissing/thinking/dreaming/learning/winning with their local and international queer family (especially their cat child Caravaggio). NEVE believes in God(exxes), Collective Access and Liberation, Transformative Justice, Land Back, Right of Return, Reparations, Anarchism (in relationships and governance), the Loch Ness Monster, the Multiverse, the concept that all living beings are people, and You. They are currently a contributing writer for the South Seattle Emerald and collaborate with their confidante in arms, fellow Seattle multidisciplinary artist Saira Barbaric as themselves, and as MouthWater. Visit them online at nevebebad.com, and on social medias at @nevethoh.
Francesca Betancourt aka Cessa (she.her.hers) is an actor, intimacy director, facilitator, and producer. She has worked as an artist & facilitator in Ireland, India, the Philippines, New York, Washington, Wisconsin, Maryland, Washington D.C., Florida, and internationally in the virtual world. She holds two BAs from Western Washington University in Theatre Arts and Sociology, and has trained in Applied Theatre at City University of New York, but also feels that embodied expertise should be valued above all other accolades. She is the co-founder of the storytelling podcast and event "she is FIERCE: stories from the female and genderqueer perspective", and a founding member of HERON Ensemble, The Intimacy Collective, and Pacific Northwest Theatrical Intimacy. Her work is based in trauma informed social/emotional arts practice, compassion, access, agency, mixed identity, and physical storytelling. 
Temmy (Tim) Smith-Stewart | Jeffrey Azevedo
Temmy (Tim) Smith-Stewart is a queer performance maker and writer. Jeffrey Azevedo is an artist who uses their science and engineering skills to manifest public presentations of Temmy's existential crises. In collaboration with the SALVAGE RITUALS creative team, they recently co-created SALVAGE RITUALS–Ch 6, REPATTERNING (Base: Experimental Arts + Space 2022), SALVAGE EXCHANGE (2021) a virtual gathering space for skill shares, workshops and conversations, and SALVAGE RITUALS–Ch 1,2 & 3.3 (On the Boards 2020). Their previous work AWAITING OBLIVION toured to the the 2018 Time Based Art festival and originally premiered in the 2017 season at On the Boards. A companion piece, THE PERPETUAL INSURRECTION OF CLAUDE CAHUN, premiered at the Henry Art Gallery. timandjeffmakeart.com
ABOUT FIRELIGHT
Join us for Firelight at Cafe Racer. For these shows, Velocity's Curating Artist in Residence (CAiR), Alyza DelPan-Monley, invites artists from dance, storytelling, music and performance backgrounds together to collaborate and co-imagine a performance evening.
It is an opportunity for artists to share their work and to perhaps stretch into less familiar forms and style collaborations. We begin the process by asking the group of artists what they're interested in and what they care about and what they'd like to make art about, and then from there they create a performance.
This is a social gathering and intentionally low stakes and meant to be fun and caring and we invite you to show up, grab a drink, bring friends, socialize and see what these artists have created.
Presented in partnership with Cafe Racer