TRANSLATED BODIES:
< < Welcome Blur >>
Curated by
GABRIELLE CIVIL
MAR 9 – 11
Thu, MAR 9 | 7:30 PM – RESEARCH 
Fri, MAR 10 | ALL DAY – VIRTUAL PLAY
Sat, MAR 11 | 7:30 PM – EXPERIMENT
*ASL interpretation Thursday, March 9th 

INDIVIDUAL TICKETS: $10 – $35
ALL ACCESS PASS: $35 – $55
Black feminist performance artist Gabrielle Civil returns to Velocity, this time curating and activating performance/writing and translation. < < Welcome Blur >> is the first iteration of the multimedia project Translated Bodies featuring herself and fellow artist/ translators Madhu H. Kaza, Sawako Nakayasu & JD Pluecker. The project includes three different modalities to dissolve the hard line between source and target, artist and audience.
Research <<March 9>>
Welcome to Blur . . .
leave your expectations of dance at the door.
Here you will find movement, ritual, poetry, and critique
at the intersection of performance, writing, and translation.
Virtual Play <<March 10>>
Translate the blur from the stage to your own life
with specially curated scores, playlists, and prompts
arriving direct to your inbox. Stay home and make art
or take your device out for spin in the world.
#translatedbodies #blur
Experiment <<March 11>>
We meet again to catch up or catch on
to something new, blurring artist and audience
with recaps, pop-up performances, and play.
Let's jam—improvise—show & tell.
Dress to witness, move, or spark . . .
<< Come join us! >>

"This work begins with errors: performance deviations. A conference panel on errors in translation now morphs into an evening of show & tell, online playlists and scores, an extended improvisation. These are translations, like errors, moving in and through bodies. An error is the difference between measures we observe or calculate and true values. An error is what slips—what slips in, what slips out, what we can slip into. More than a mistake, an error is an opportunity for Translated Bodies. I wanted to gather with other translators and movers and play in the blurry space of errors: the space between accuracy and authenticity, listening and channeling, writing and performing. I asked my friends for their brilliance and time. I asked Velocity and No. 1 Gold for their effort and space. I'm asking you for your open mind and attention. In exchange, please accept my heart and my thanks."
Gabrielle Civil is a black feminist performance artist, poet, and writer, originally from Detroit. Her performance memoirs include Swallow the Fish, Experiments in Joy, (ghost gestures), and the déjà vu. She teaches Translated Bodies at the California Institute of the Arts . The aim of her work is to open up space.
Photo by Sayge Carroll
Born in Andhra Pradesh, India, Madhu H. Kaza is a writer, translator, artist, and educator currently based in New York City. She is the author of Lines of Flight (forthcoming, Ugly Duckling Presse, 2024) a work on translation, error, and the ongoingness of language and the translator of contemporary Telugu women writers including Volga and Vimala. She guest edited a folio of writing from less translated languages as a special feature for the Summer/Fall 2022 issue of Gulf Coast and served as a 2021 juror for the National Book Awards in Translated Literature. She is the editor of Kitchen Table Translation, a volume that explores connections between translation and migration, and which features BIPOC and immigrant translators, and her original work has appeared in The Los Angeles Review of Books, The Yale Review, Gulf Coast, Guernica, EcoTheo Review, Two Lines, Chimurenga, and more. She worked for several years for the Bard Prison Initiative, where she served most recently as Assistant Dean of the Microcolleges, and she teaches translation in the MFA program at Columbia University. She is at work on a book titled Vale of Cashmere.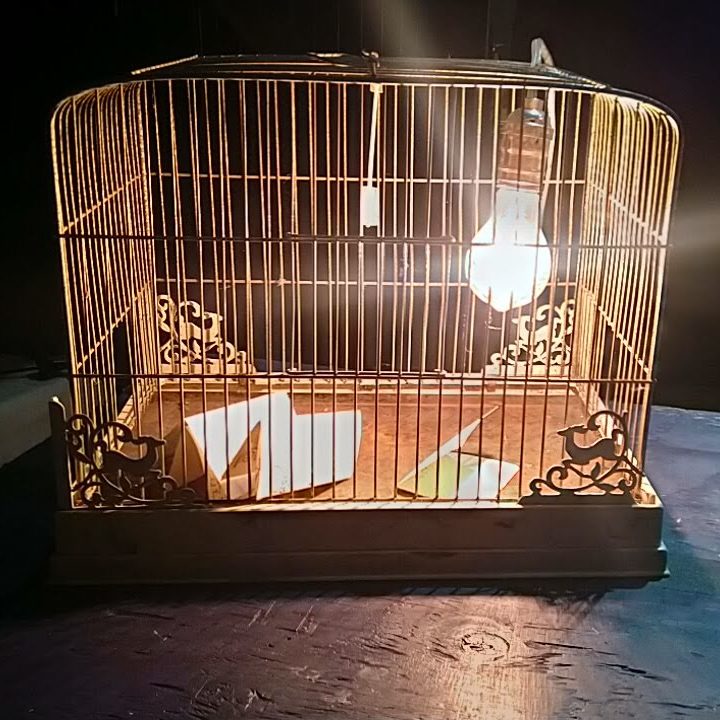 Sawako Nakayasu works at the intersection of writing, translation, and performance. Publications include Pink Waves (Omnidawn), Some Girls Walk Into The Country They Are From (Wave Books), and Say Translation Is Art (Ugly Duckling). She is an Assistant Professor in Literary Arts at Brown University.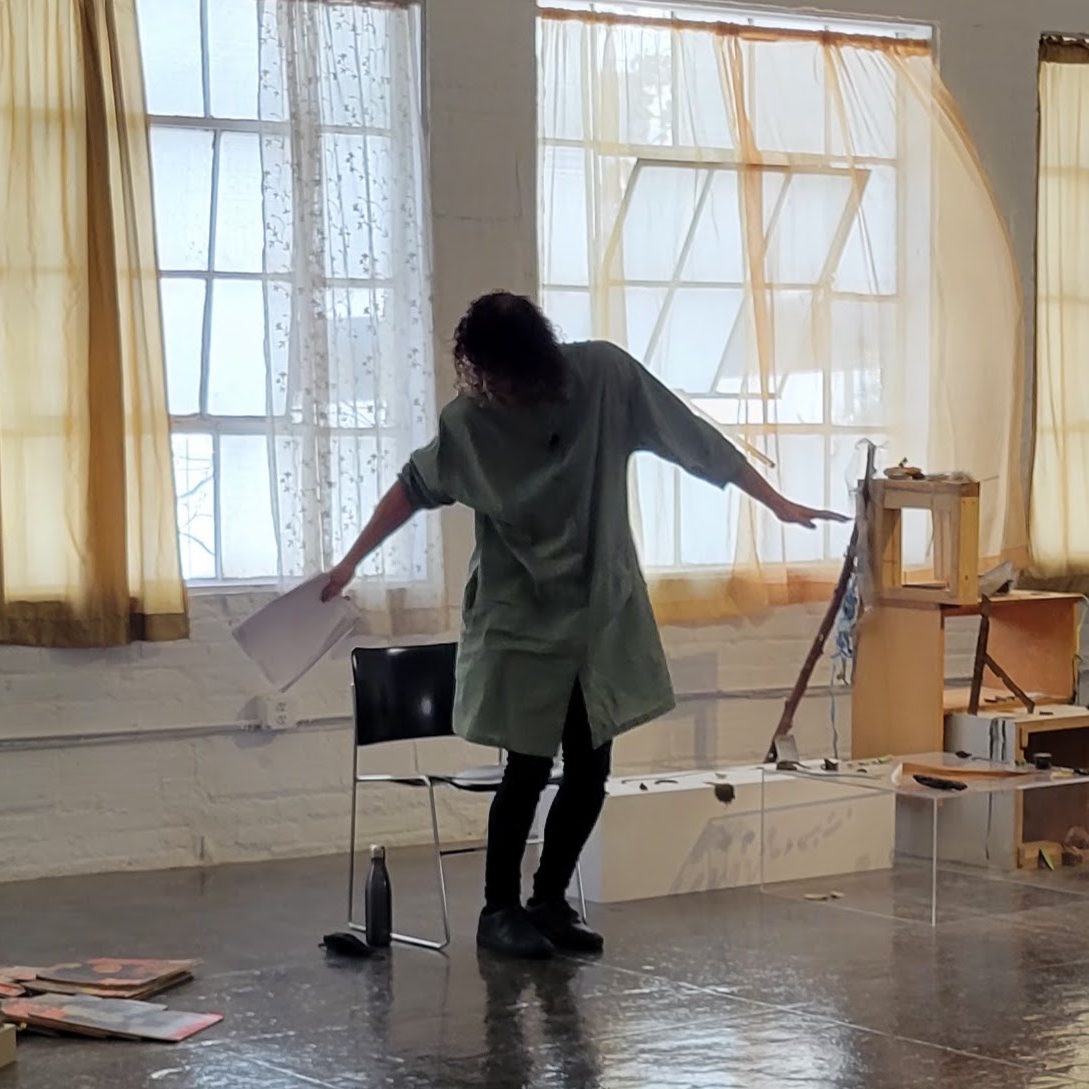 JD Pluecker works with language, that is, a living thing, a thing of life and history. Their book of poetry and image, Ford Over, was released in 2016 from Noemi Press. Since 2018, they have been engaged with an anti-disciplinary project, The Unsettlements, with a recent chapter on JD's moms beginning at Artpace in San Antonio, Texas, in 2022. From 2010-2020, they worked as part of the transdisciplinary collaborative Antena Aire. They have translated numerous books from the Spanish, including Trash by Sylvia Aguilar Zéleny (Deep Vellum Press, 2023). JD has exhibited work at Artpace, Blaffer Art Museum, the Hammer Museum, Project Row Houses, Artpace, and more. More info at www.jdpluecker.com.
Photo by Lester Robles
COVID policies
Research – indoor masking required
Experiment – masking encouraged but not required
Alcohol will be available/for sale at the venue
ASL interpretation of this event occurs on Thursday, March 9th. 12th Avenue Arts is fully accessible for wheelchairs and walkers. The lobby and bathrooms are at street level, and seating is available without the need for an elevator or stairs.
For special accommodations, advanced word to operations@velocitydancecenter.org can help in preparations.