One-On-Ones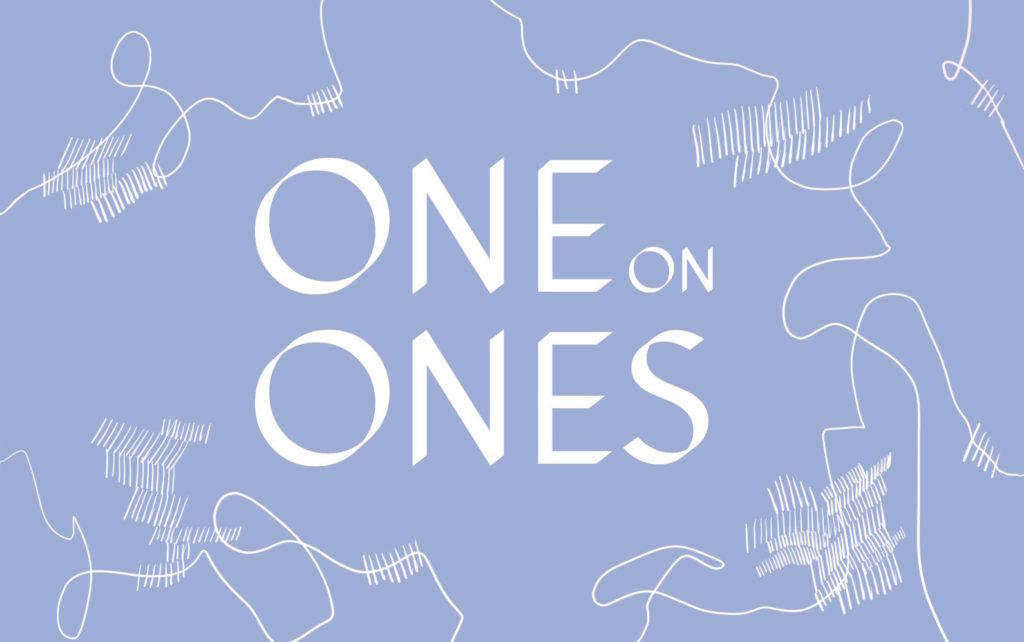 ONE-ON-ONES
Performer Residency Showings
A Velocity Co-Production
POSTPONED
One-on-Ones is residency program geared towards movement performers, aiming to create an intimate space of mentorship for dance artists interested in deepening and fine tuning their personal practice. Many spaces provide an opportunity for constructive feedback aimed at the emerging maker, which give tools to young choreographers to present clear, thoughtful, engaging works to the world around them. Performers, who help these works come alive, are at times seen as "parts of a whole," as disposable materials. One on Ones shifts the focus back to the mover, sheds the weight of performing someone else's ideas, and brings agency back to the dancer to research their own inclinations. This project aims to support professional performers by providing a space where they can workshop, discuss, criticize, rearrange, and navigate their own interests and questions within movement practice and performance.
Early this year, 4 residents were selected by a curatorial panel from a pool of applicants. As part of their One-on-Ones residency, these 4 artists will be granted ten hours of rehearsal space with a personal mentor of their choosing – an experienced performing artist based in the Seattle area. Following the research period, each resident and their mentor will present their findings in an informal showing at Velocity Dance Center, open to the public. In the week following the showings, each team will facilitate a 2-hour master class, in which they engage with the broader community to articulate their findings with other bodies.
This year's One-on-One's residents and their mentors are as follows:
KEVIN FENWICK [with Amelia Reeber]
Throughout their One-on-One session, Kevin and Amelia hope to shed light on some of their shared curiosities regarding the medicinal nature of creative expression. Through the spring mentorship with Amelia, Kevin will be creating an inspection into himself and his artistic practice that is both inquisitive and hopeful, working to maintain a balance between form and formlessness that can inspire others, and also welcomes them in. 
Kevin Michael Fenwick (he/him) is a multi-disciplinary artist, based in Seattle WA since 2013.
Over the past seven years, he has explored his creative process through poetry, prose, improvisational dance and music, both on and off the stage, believing that artistic practice has limitless power in the everyday to rupture the disassociating nature of social norms and help cultivate a more harmonious shared awareness. In 2019 he released his self-titled debut EP as a solo musician under the moniker of "Modern Dancer", where he gives voice to difficult feelings such as heartbreak and existential angst with a surreal and dreamlike sensibility. Fenwick is also one of the founding members of "Critical Snail", a multi-medium arts collective working to create immersive performances that engage participants in spontaneous artistic therapy. Their debut piece "The Demon Tamer" is set to premiere in Seattle this Fall.
A Seattle artist for twenty years, Amelia Reeber has enjoyed creating, performing, and improvising as a soloist and in collaboration with many esteemed artists. Amelia was a founding member of Foot In Mouth, in collaboration with choreographer Alice De Muizon, and composers Ivory Smith and Eryn Young. Their work was presented by On the Boards, the Hugo House, and Portland Institute for Contemporary Art (TBA Festival). Amelia has been privileged to perform her solo dances locally at On the Boards, Velocity Dance Center, and PICA's TBA Festival among a few and for national audiences in Philadelphia, NYC, San Francisco, and Minneapolis. In 2009, Amelia won the Joyce Theater's A.W.A.R.D. Show! This assisted her in the creation and production of this is a forgery. This piece was performed in various versions at On the Boards, Erickson Theater, and at The Joyce SOHO and she toured it nationally as a 2011 SCUBA Artist.
ALEXANDRA SPENCER [with Christiana Axelsen]
I am interested in embodying generosity, sustainability, and abundance in my dancing; in how working this way can be nourishing for myself and the larger community. Can we be more generous to ourselves as we are generous with each other, can we let the joy of that gladden and feed us, can we stand in our performing bodies assured and enough, what might build from that stance up and out into the world?
Alexandra Beatty Spencer is an artist invested in the revelatory practice of creation. She weaves a home in the articulation between movement and language. Since moving to Seattle, she has pursued movement practices with intent to establish dialogues between body, mind, and spirit with belief that the treasures found in the dissolution of walls are vital. She has performed locally in work by Kaitlin McCarthy, Lynn Tofil, Lauren Linder, Britt Karhoff, and several others, and presented her choreographic work through Soft Concrete II and Ktisk Contemporary Dance.
Christiana Axelsen is a dancer, teacher and choreographer who splits her time between New York and Seattle. She has performed in the work of many artists including Christopher Williams, Molissa Fenley, Courtney Krantz, Michou Szabo, Beth Gill, Pam Tanowitz, zoe|juniper, Korhan Başaran, Mana Kawamura, Raja Kelly, Dylan Crossman and Jules Skloot among others
ADRIANA JIMÉNEZ [with Alia Swersky]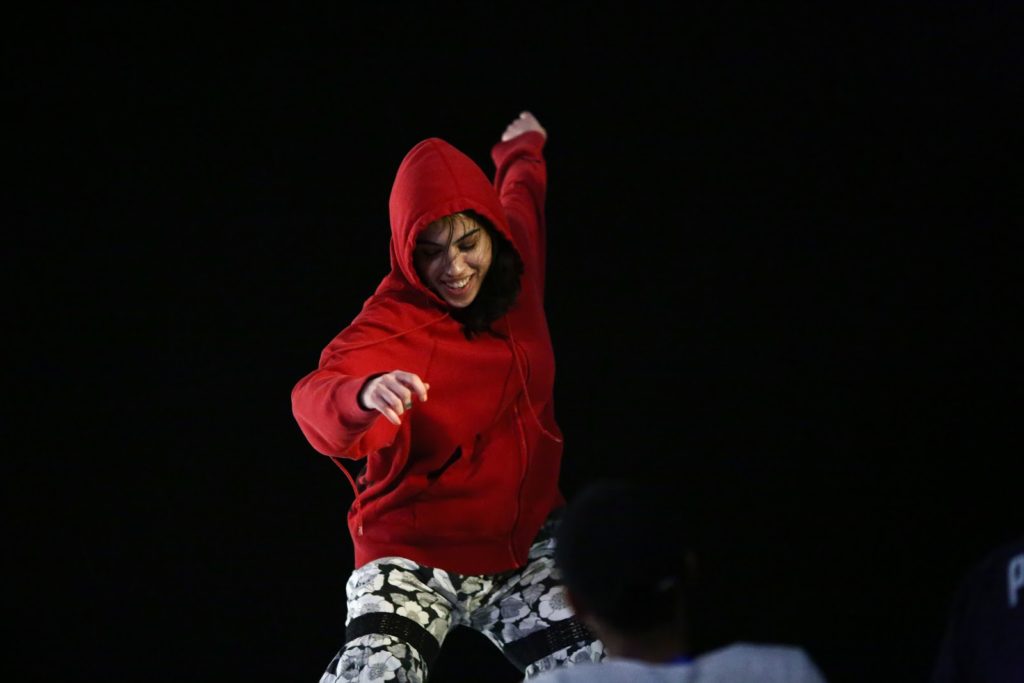 I yearn to create a dance with the multiple cultural adaptations my immigrant body constantly experiences. Can I duet with myself?
Originally from Mexico City, Adriana Jiménez is a dance artist, graduate from the University of the Arts with a B.F.A. in Dance in May 2019.
Primarily trained in Classical Ballet, Adriana combines her technical background with Somatic Experiencing, Meditation, Improvisation, and Philosophy to understand movement above and beyond Contemporary and Modern techniques. She is interested in the subtle perceptions that her body understands in relationship to her own self, other bodies, and the body of intangible social ideologies.
She has had the pleasure of working and collaborating internationally with artists like: Tamara Cubas, Jimena Paz, Sidra Bell, Gerard & Kelly, Jesse Zaritt, Kaneza Schaal, Yael Bartana, Boris Charmatz, Zoe Scofield, and Douglas Becker. Her multidisciplinary approach has allowed her to perform in non-conventional spaces for site-specific and durational works.
For the past five years, she has lived a nomad life; moving from place to place, country to country, from time to time. Currently, you can find her dancing, working and listening to live music in Seattle, WA.
Alia Swersky is a movement artist, performer and teacher, engaged deeply in the vital act of dance improvisation. She graduated from Cornish College of the Arts in1998 with a BFA in dance and now teaches as part of the creative process curriculum at Cornish as an adjunct faculty member since 2005.
MAIA MELENE DURFEE [with Gilbert Small]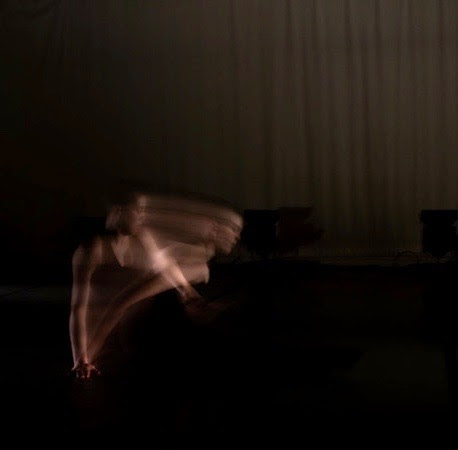 My current research involves working with images and spatial trajectories within an in-between space of lingering and directness: how long can something last with depth before it must leave, and can something come and go unconditionally without any additional layering of tentativeness? I'm interested in things that are simultaneously strange, beautifully grotesque, metaphorically human, and honest; something intricate, yet vivid and blank. 
Maia Melene Durfee is a Seattle free-lance dancer and choreographer, who seeks to create and research movement that challenges the body and mind to genuinely display the sensations and textures of her experiences. She holds a BFA in dance from Cornish College of the Arts, graduating Magna Cum Laude, and has studied at American Dance Festival, Bates Dance Festival, Trinity Laban Conservatoire London, and San Francisco Conservatory of Dance. She has had her choreography presented in a number of showcases and festivals, produced her own evening length work, and presented at 12 Minutes Max. She is interested in exploring both the abstract and the deeply personal through motion and creating a surreal environment for her artistry to play in.
Born in Baltimore, Maryland, GILBERT SMALL started his professional ballet training at the age of 10 at the Baltimore School for the Arts. He has studied at various programs in North America and Europe. After graduating from the Baltimore School for the Arts, he continued his studies at the Conservatory of Dance at Purchase College. While at Purchase, Gilbert was given the opportunity to study abroad at Codarts in Rotterdam, Netherlands. He has performed with Toronto-based ProArteDanza as well as New York-based A.I.M, The Dash Ensemble and Sidra Bell Dance New York. Gilbert is in his 10th season with Ballet BC. The last 2 years he's been a guest artist with the company and also collaborating with them as a Rehearsal Director. Gilbert is also a collaborator with Seattle-based zoe | juniper.