NIGHTLIGHT: Beaver Moon
with Karinyo, Rainbow Coalition Death Cult, SuperCoze, DJ Arson Nicki, NEVE, Markeith Wiley, Saira Barbaric, and more!
Friday, November 19 | 8 PM – 2 AM PDT
Pricing: New Moon – $10 | Half Moon – $20 | Full Moon – $30
NIGHTLIGHT: Beaver Moon, presented by Velocity Dance Center at Cafe Racer, is a full moon ritual, performance event and dance party. This special in person edition of NIGHTLIGHT happens Friday, November 19th in partnership with Cafe Racer. Featuring movement artists NEVE, Saira Barbaric and Markeith Wiley, DJ and drag artist Arson Nikki and musical artists Karinyo, Rainbow Coalition Death Cult and SuperCoze. This special evening includes collaborations between live musicians, live movers and punk full moon feels! Curated by artists Moonyeka and Fox Whitney, NIGHTLIGHT brings together some of their favorite local artists inviting all that gather  to indulge their desire to party, transmute, manifest, and dance hard from 8pm to close at Cafe Racer. Performances will happen throughout the evening including some special surprises, a warm up ritual moment with Moonyeka and Fox and a packed performance lineup you won't want to miss. You can come and go as you'd like throughout the evening or stay for the whole night dancing into the wee hours with us! 
Cafe Racer's entrance, main bar, and bathrooms are wheelchair accessible. There are accessible parking spaces outside of the venue on the street. The downstairs seats have room for guests with wheelchairs, canes, walkers and service animals. To reserve spaces downstairs for guests with accessibility needs, please email operations@velocitydancecenter.org.
NIGHTLIGHT is a gathering inspired by full moon feelings and the need to come together when and how we can. Instigators Fox Whitney and Moonyeka invite a rotating group of featured artists to create a performance experience inspired by the month's full moon.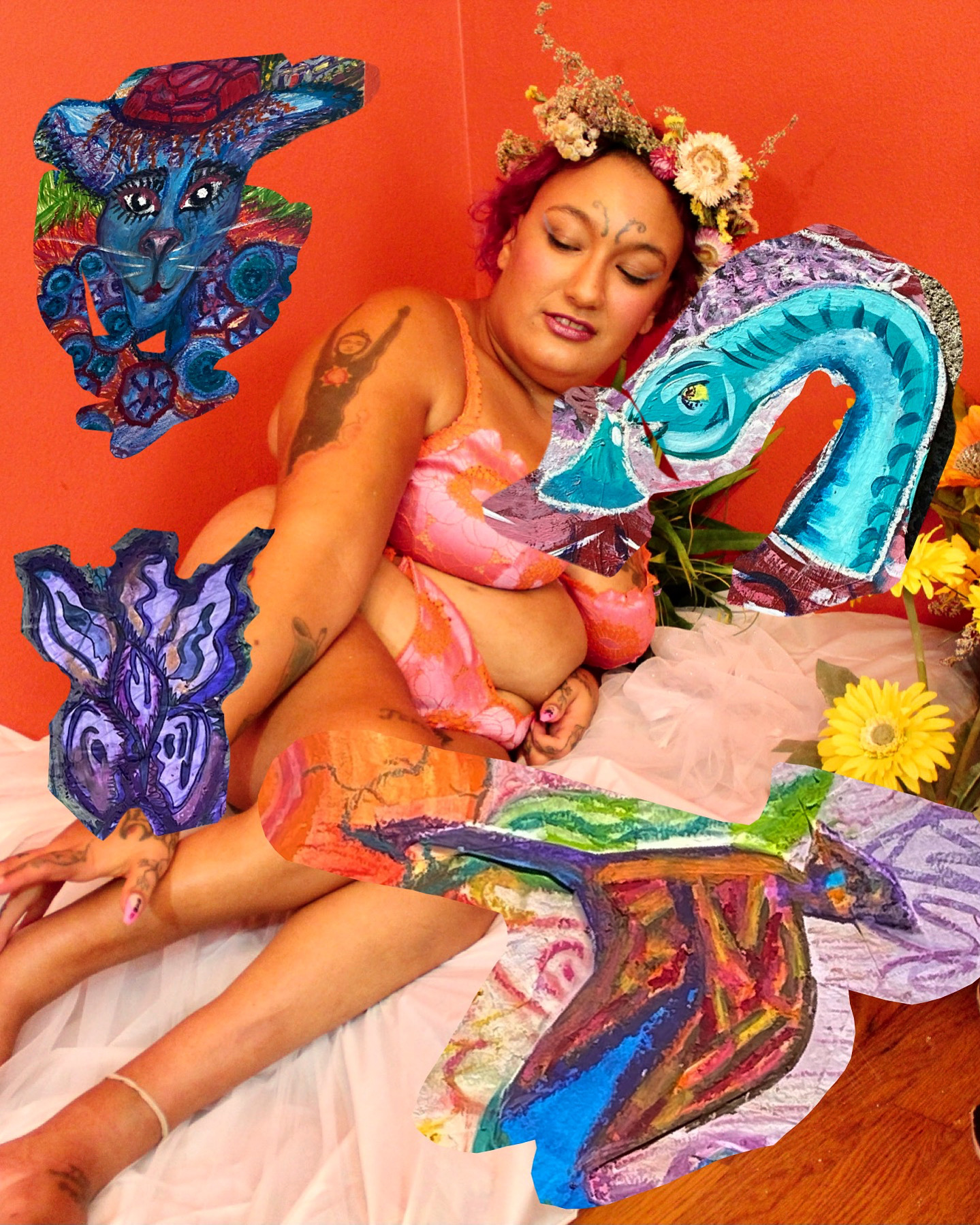 NEVE
they/them and he/him pronouns
NEVE grew up on a river in the part of Lenni Lenape land where they drive trucks, hay-wagons, and horse-drawn wagons over the rolling green hills known as Clinton, New Jersey. Their parents were fairytale, goddess, and art loving bohemians, and early on NEVE got a taste for all that is romantic, timeless, and world-changing. NEVE's first professional dance experience began when he was eight years old. Scouted by Def Dance Jam Workshop founder and director Aziza, NEVE danced with the all-Black, ability-integrated youth and elder-friendly dance company for five years, their parents commuting them daily from NJ to Harlem, NY. NEVE received their BA in dance and critical visual culture in 2012 from Hampshire College, and moved to the Bay Area to continue their art and embodiment work with Sins Invalid, AXIS Dance Company, and the SF queer porn scene in 2013. In 2014, NEVE met one of their loves of life while on tour with Mangos with Chili, and subsequently moved to Seattle (Duwamish) in 2016 where they still live. Here, NEVE premiered two evening-length musical dance theater works in 2018 and 2019 to critical acclaim.
NEVE is a 2020 Pina Bausch Fellow, one of the first two Americans to ever receive the award (Majesty Royale being the other)! Their new choreographic work, "Flora hereafter: how flowers survive", commissioned by AXIS Dance Company, will premiere in their 2021 Home Season (Oct 22-23).
NEVE loves life, the delights and pains of embodiment and love, the sparkle-ache and promise of growth, the higher power inside all of us, the earth's lullabies and war cries, drinking color, and kissing/thinking/dreaming/learning/winning with their local and international queer fam.
NEVE believes in God(exxes), Liberation, Land Back, Right of Return, Reparations, the Loch Ness Monster, the Multiverse, the concept that all living beings are people, and You.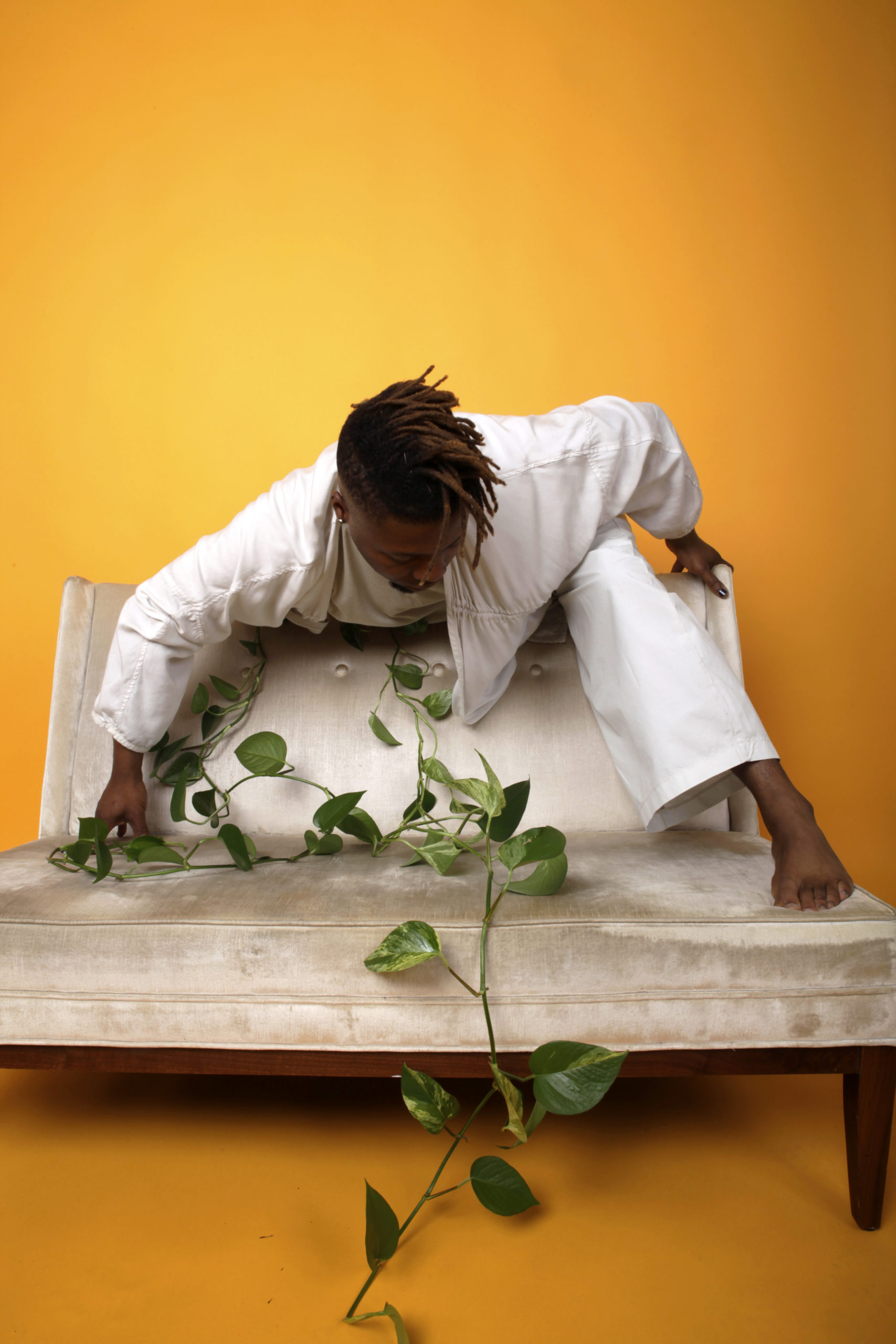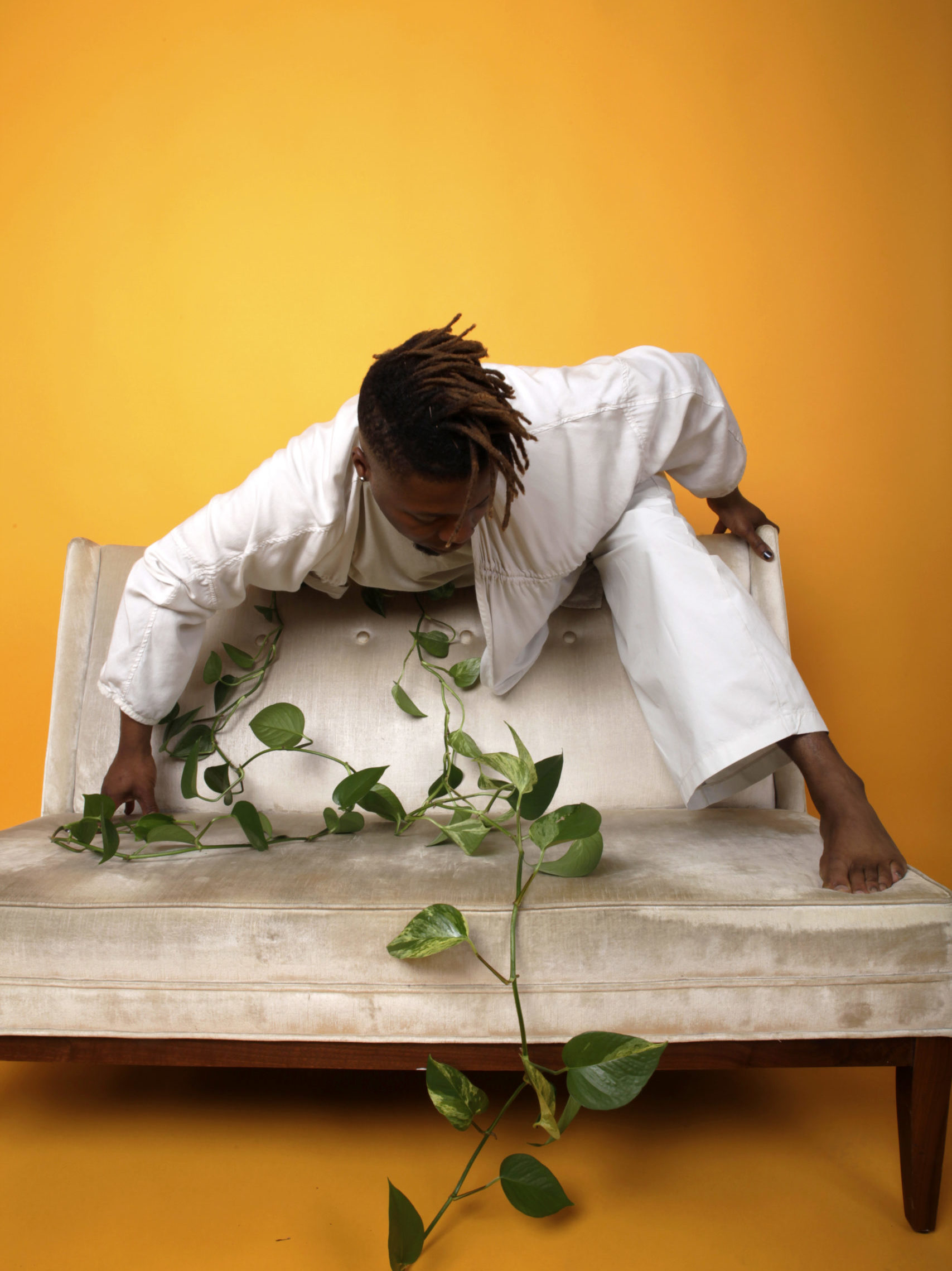 MARKEITH WILEY OR KEYES
Markeith Wiley or Keyes (they/them) is a multi-dimensional art maker, who creates out of necessity. Their vast movement vocabulary spans a lifetime of influences from break dancing to musical theater & all in between. Markeith is also a curator, sound designer, DJ Dark_Wiley & a community activist. Wiley has been an arts educator in Seattle since 2009 teaching at Rainier Dance Center as the director of hip hop/street styles dance, choreographing with Seattle Children's Theatre & teaching at their alma mater Cornish College of the Arts.
Markeith has performed, collaborated or created work with Kitten N Lou, Dani Tirrell, On the Boards, the CD Forum, Velocity Dance Center, Gibney Dance (NYC), Cal State San Luis Obispo & many others.
Photo by Stephen Anunson
SAIRA BARBARIC
Saira Barbaric (he. they. she. ze.) is a multidisciplinary, gender-blending hedonist creature in a thicc Black human suit. Since 2015, he/she has been based in Seattle creating performance, films, events and visual art that explore mythology, sex, Afropsychedlic dreams, ritual objects and glitch aesthetics. Their/zir work has shown in over fifteen cities around the United States, five in Europe and three in Canada.
SUPERCOZE
Singer-songwriter Cody Choi began performing under the name SuperCoze in 2017, creating songs from improvised material recorded on their phone focused around advocacy for mental health and self-care. Their songs match their colorful aesthetics using vibrant and colorful guitar tones, melodic lyricism while also contrasting with darker events covering heavier topics such as healing from trauma and dealing with insecurity and guilt during ones self growth journey. 
DJ ARSON NICKI
Arson Nicki is a post-drag artist, DJ, and livestreamer currently based in the Pacific Northwest of the United States. Their work has been showcased at cultural institutions and nightlife venues up and down the West Coast. Arson's art references pop culture and contemporary fashion to question gender norms, present drag in unexpected settings, and push pop music to its logical conclusions.
Photo by Kingmon Creative
RAINBOW CULT DEATH COALITION
Bio coming soon.
KARINYO
karinyo (they/them) is an indie singer-songwriter, performance artist and producer of Latinx and Filipinx roots. karinyo utilizes live loop layers to take audiences on a journey through grief and rebellion at the behest of their powerful voice. karinyo's musical style mixes cumbia, salsa, and punk rock and addresses themes of mental health, Diaspora and reclaiming inner power.
Photo by Walfred Espitia