FRI, MAY 13 | 8 PM
New Moon – $10 | Half Moon – $20 | Full Moon – $30
Featuring Soya the Cow (Berlin/Zürich), Nora Smith (Switzerland/Buenos Aires), Marlotela (Seattle), SkullKat (Seattle), Charles Slender-White (San Francisco), DJ Dark_Wiley (Seattle), The Gender Tender Experiment (Seattle) and the Fox Den gogo dancers!
NIGHTLIGHT: Milk Moon is a full moon ritual, performance and dance party. Local and visiting performers, musical artists and dancers collaborate to create a performance event that offers people a chance to indulge their desire to party, transmute, manifest, and dance hard.
This month's event features Soya the Cow (aka artist Daniel Hellmann) visiting from Berlin. Soya the Cow is a gender and species bending drag cow that unites queerfeminist and environmentalist ideas with performance art, drag, animal rights activism and poetry. She has appeared in discussion forums and protests and performs on the stages of theaters, nightclubs and in public spaces.
Joining Soya to create some NIGHTLIGHT magic is her collaborator, visiting photo and video artist Nora Smith (Switzerland/Buenos Aires). The evening also features pop up dance performances from drag house Marlotela and visiting dancer and choreographer Charles Slender-White (San Francisco); musical offerings from bands Skull Kat and The Gender Tender Experiment and a post performance dance party with DJ Dark_Wiley and the Fox Den gogo dancers!
The Milk Moon is the name of our spring NIGHTLIGHT and one of the symbolic names for May's full moon. The Milk Moon's name is a reference to the time of year cows were moved to their rich summer pastures, providing them with nourishment to feed their newborn calves. NIGHTLIGHT: Milk Moon is inspired by this full moon's story of nourishment and abundance and celebrates the way the arts nourish individuals and communities in unexpected and radical ways.
NIGHTLIGHT: Milk Moon is presented by Velocity Dance Center in partnership with Cafe Racer and Goethe Pop Up Seattle. Soya the Cow's US tour "Planet Moo" is made possible with the support of Goethe Pop Up Seattle, Pro Helvetia – Swiss Arts Council, Stadt Zürich Kultur & Fachstelle Kultur Kanton Zürich.
NIGHTLIGHT is a seasonal performance ritual + dance party inspired by full moon feelings and the need to come together when and how we can. Artist curators Fox Whitney and Moonyeka invite a rotating group of featured artists to collaborate to create a performance experience and dance party event on or near full moon moments happening in the winter, spring, summer and fall. 
Cafe Racer's entrance, main bar, and bathrooms are wheelchair accessible. There are accessible parking spaces outside of the venue on the street. The downstairs seats have room for guests with wheelchairs, canes, walkers and service animals. To reserve spaces downstairs for guests with accessibility needs, please email operations@velocitydancecenter.org.
SOYA THE COW
Soya is a gender- and species-fluid drag cow. The alter-ego of artist and musician Daniel Hellmann, who lives in Berlin and Zurich, unites queerfeminist ideas with animal rights activism, high fashion and poetry. Since her debut at the Animal Rights March in front of the legendary Volksbühne Berlin, she appeared at protests, in theatres and art festivals, on her own full-length album, and on "The Voice of Germany."
Soya's US-tour includes performances, exhibitions and artist talks in Seattle, Houston, Los Angeles, and Kansas City.
Her solo exhibition Planet Moo
is presented at the Goethe Pop Up Seattle with generous support from the City of Zurich, the Canton of Zurich, and Pro Helvetia – Swiss Arts Council.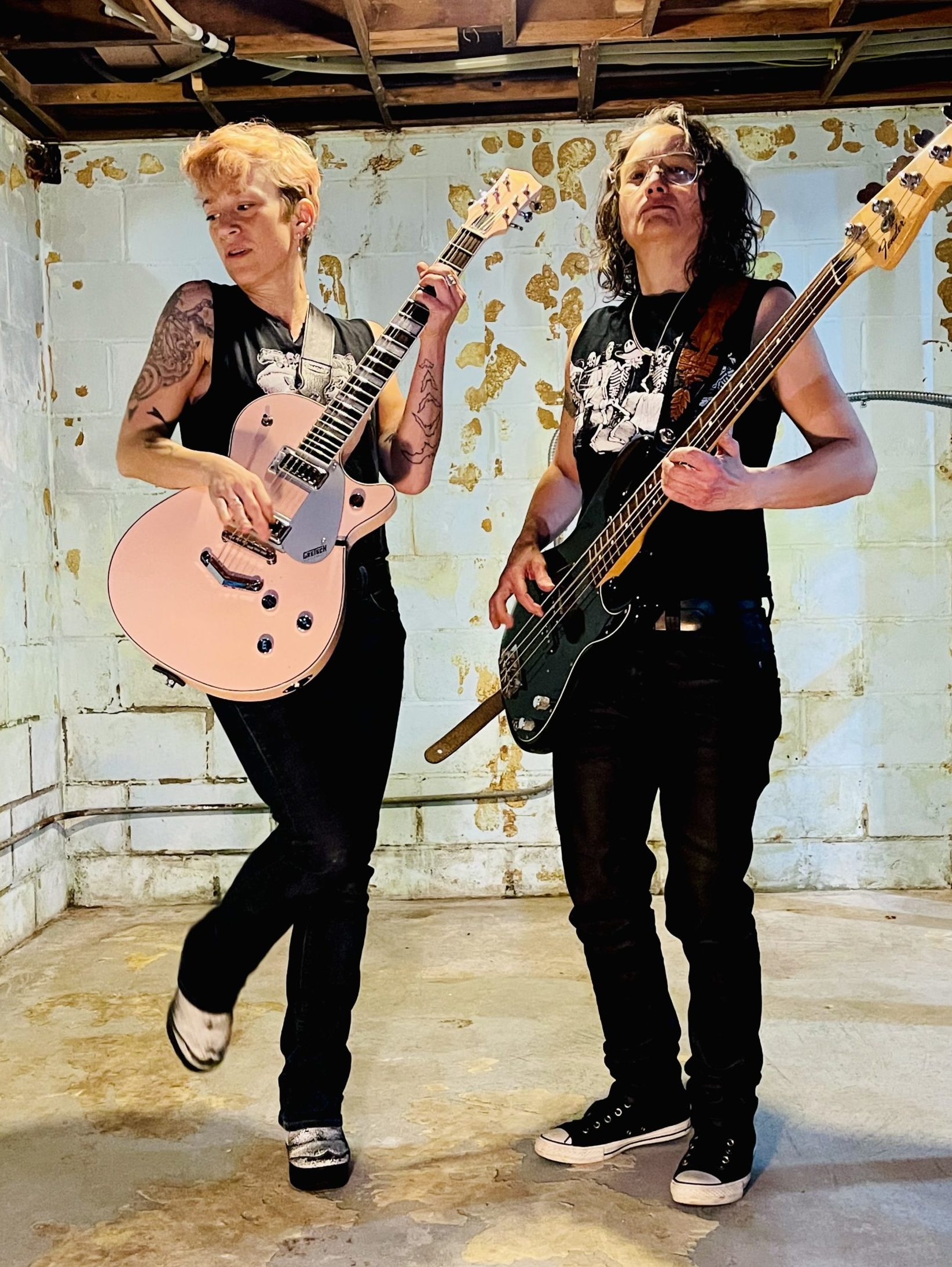 giddy up metal disco fizz + cat jokes
*
thrashable danceable sound spectacles
Conceived in an punk basement and born in a gay bar in 2018, SkullKat's queercore, postpunk dynamics merge metal, pop, and riot grrrl influences.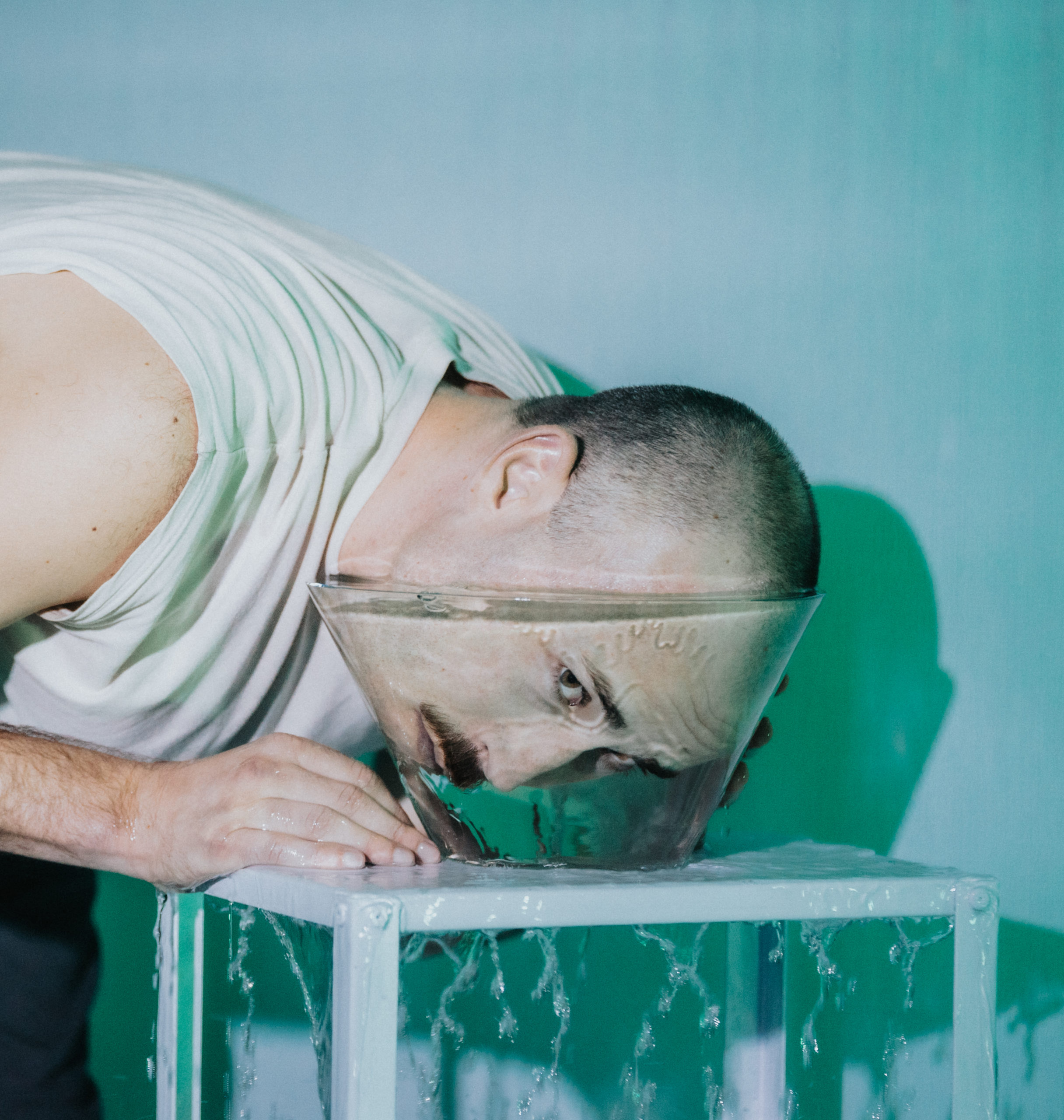 Charles Slender-White is a San Francisco-based queer contemporary dance artist of mixed European and Roma descent. He is an instigator, organizer, dad, husband, and the Artistic Director of FACT/SF. Charles has worked as a dance artist across North America, Europe, Russia, and in Hong Kong and Australia. Charles is currently a faculty member at the American Dance Festival, and a Guest Curator and Resident Strategist at ODC Theater. He started his career with Provincial Dances Theatre in Yekaterinburg, Russia, and graduated with honors from UC Berkeley with degrees in English Literature and Dance & Performance Studies.
Photo by Robbie Sweeny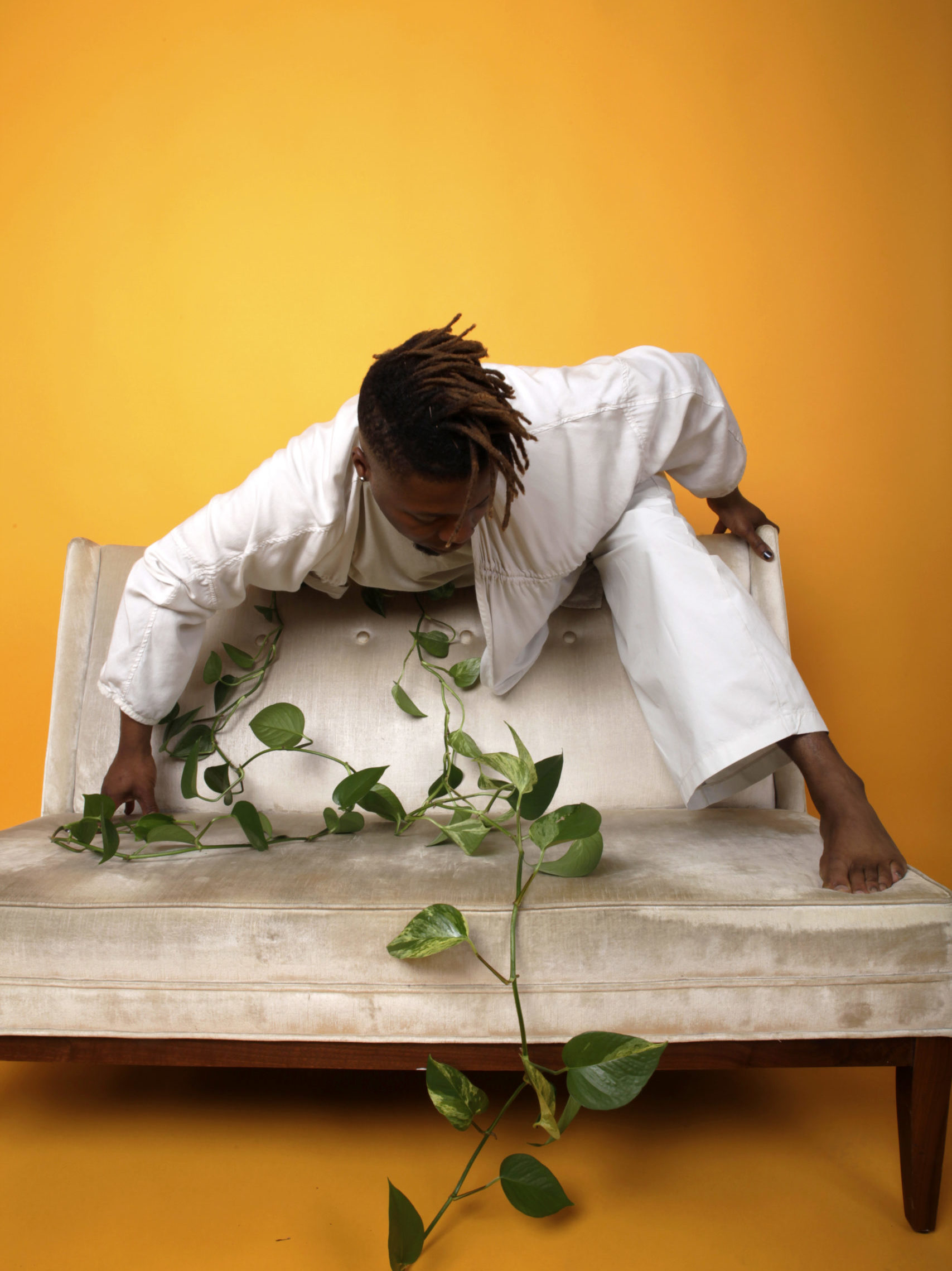 DJ dark_wiley is a multi-dimensional performing artist who's been in the Dj game for almost a decade now. Before pandemic you could catch them regularly at Night Crush, Rapture at The Timbre Room, Legendary & Lemezing at Pony, The SAM Remix, Heels at The Cha Cha Lounge and Beauty Boys Go Boo, Seattle Pride & many more spots. They spin any & everything!!
Photo by Stephen Anunson
THE GENDER TENDER EXPERIMENT
The Gender Tender Experiment, the collaborative band iteration of the interdisciplinary performance project Gender Tender centers lead artist Fox Whitney's queer and transgender point of view. Fox creates experiences that investigate the nature of queer relationships, trans histories and the surreal nature of transformation. The Gender Tender Experiment was started by Fox (band director, dancer + drummer) during the darkest days of the pandemic with his household pod: artist collaborators Will Courtney (vocals, dancer), Moonyeka (vocals, synth, dancer) and Otto (saxophone, bass, synth). They have performed at The Give Inn, The Seattle Festival of Dance + Improvisation, as a part of Artists at the Center at the Seattle Center, and at Treefort Music Festival as a part of Storyfort featuring a special collaboration with Corinne Manning, Meer Williamson and Ariel Burke. Besides the 4 core members and artists mentioned above, GTX features other rotating guest queer and transgender musical and performing artists. For this NIGHTLIGHT they will be offering live musical accompaniment for featured artist Soya the Cow, visiting artist Charles Slender-White and will offer up a few special moments of their own original music.
Photo by Fox Whitney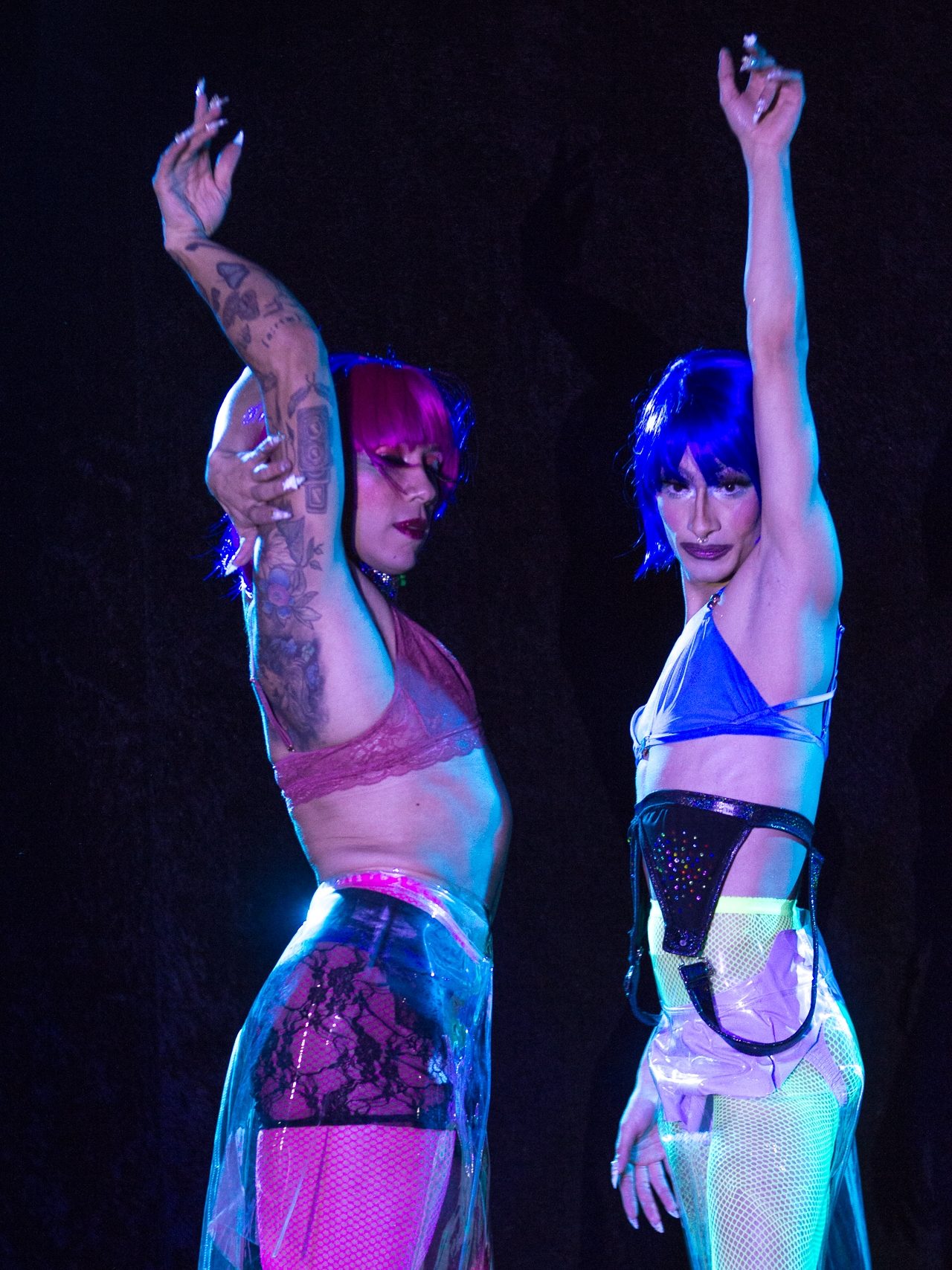 Este dueto, Marlotela, viene desde las calles de Detroit y Medellín. Llegan estas teatreras para llevar a escena situaciones sensuales, arriesgadas y sin sentido. Su diversion es su propio lenguaje; te dejarán queriendo más! Coincidiendo en escena cada una aporta presupuestos esteticos que encantan al publico. Siguenos en Patreon!
Marlotela (rhymes with nutella) is a theatrical performance duo from Detroit and Medellin. Bringing sensual, daring, and non sensical things to the stage, they'll leave you wanting more! Both unique in their art forms they merge to their own language: fun! Follow us on Patreon!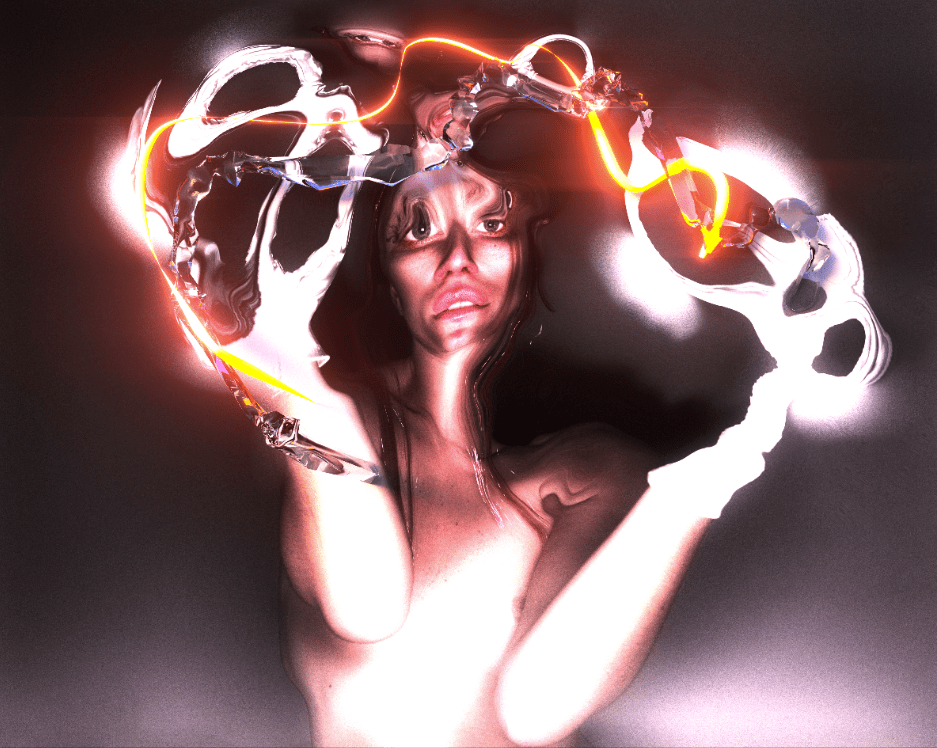 Nora Smith was born in Lausanne, Switzerland. As a pluridisciplinary artist, they use photography, video, 3D, live visuals and performances for projects focusing on bodies, identities and intimacy. They consider the body as a way to experience the real world, with all the sensations this involves. It became an obsession, thinking about the possibilities it has to express, movements that breaks the mechanical gesture of the daily life and transmitting epidemic feelings by the image. With a militant approach of gender and sexualities, Smith explores the possibilities of emancipation through self-objectification, transcendence and pleasure.
From there, they co-founded Oil, a pornographic film production company, and started performing themselves in various contexts.
Since october 2021, they live and work in Buenos Aires as an independent photographer/filmmaker and art director.