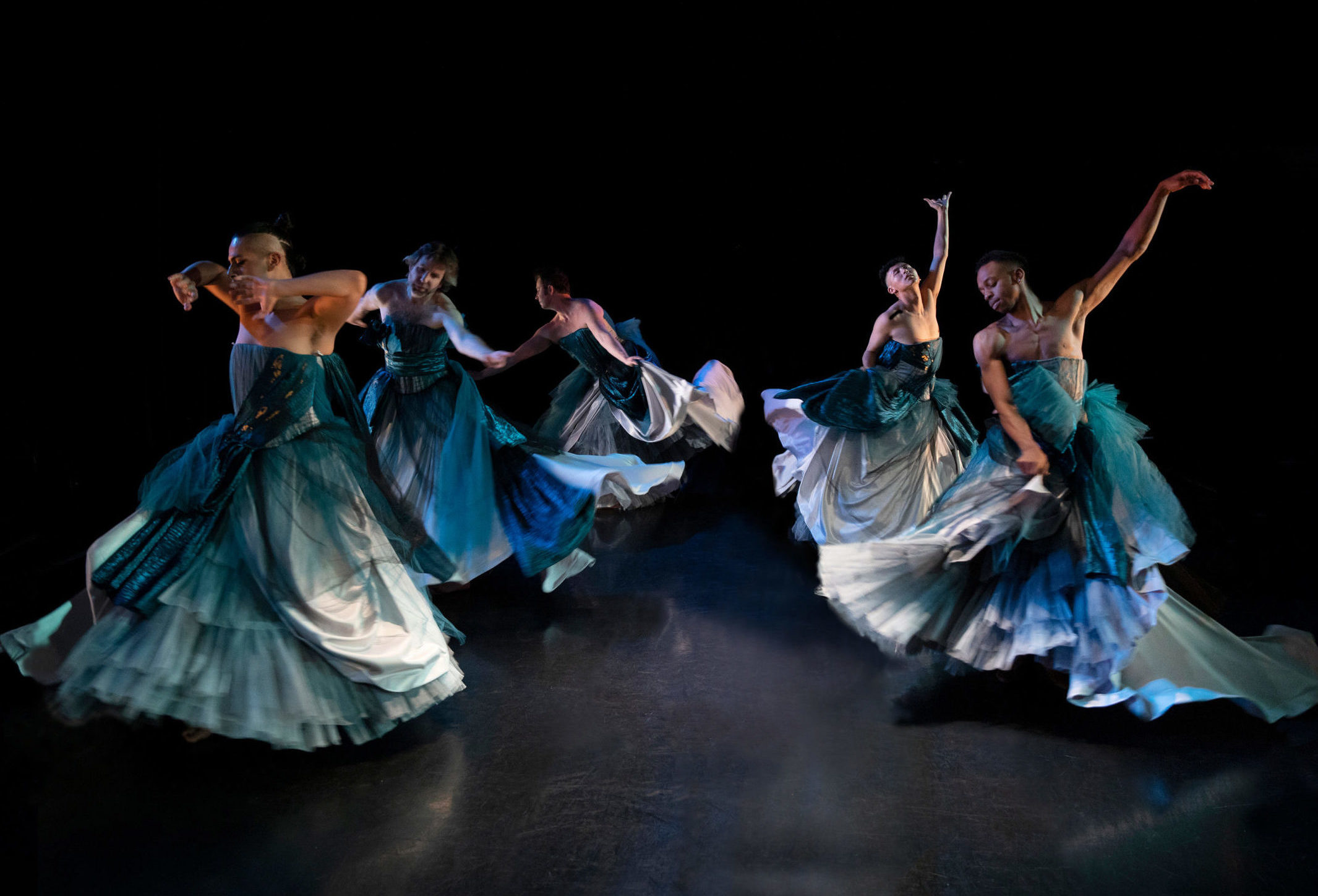 The Lost Art of Dreaming 
BY
SEAN DORSEY DANCE
March 2 – 4 | 7:30 PM
+ March 5 | 2 PM
*ASL interpretation Friday, March 3rd. 
Sean Dorsey Dance's THE LOST ART OF DREAMING is an invitation to embrace expansive imagination, reconnect with longing, connect with joy and pleasure, and propel ourselves toward loving Futures. This new full-evening work is a fusion of full-throttle dance, intimate storytelling, intricate costuming and exquisite queer partnering … all performed with Sean Dorsey Dance's signature technical precision, guts and deep humanity.
KN95 Masks are required for all audience members at all times during this performance.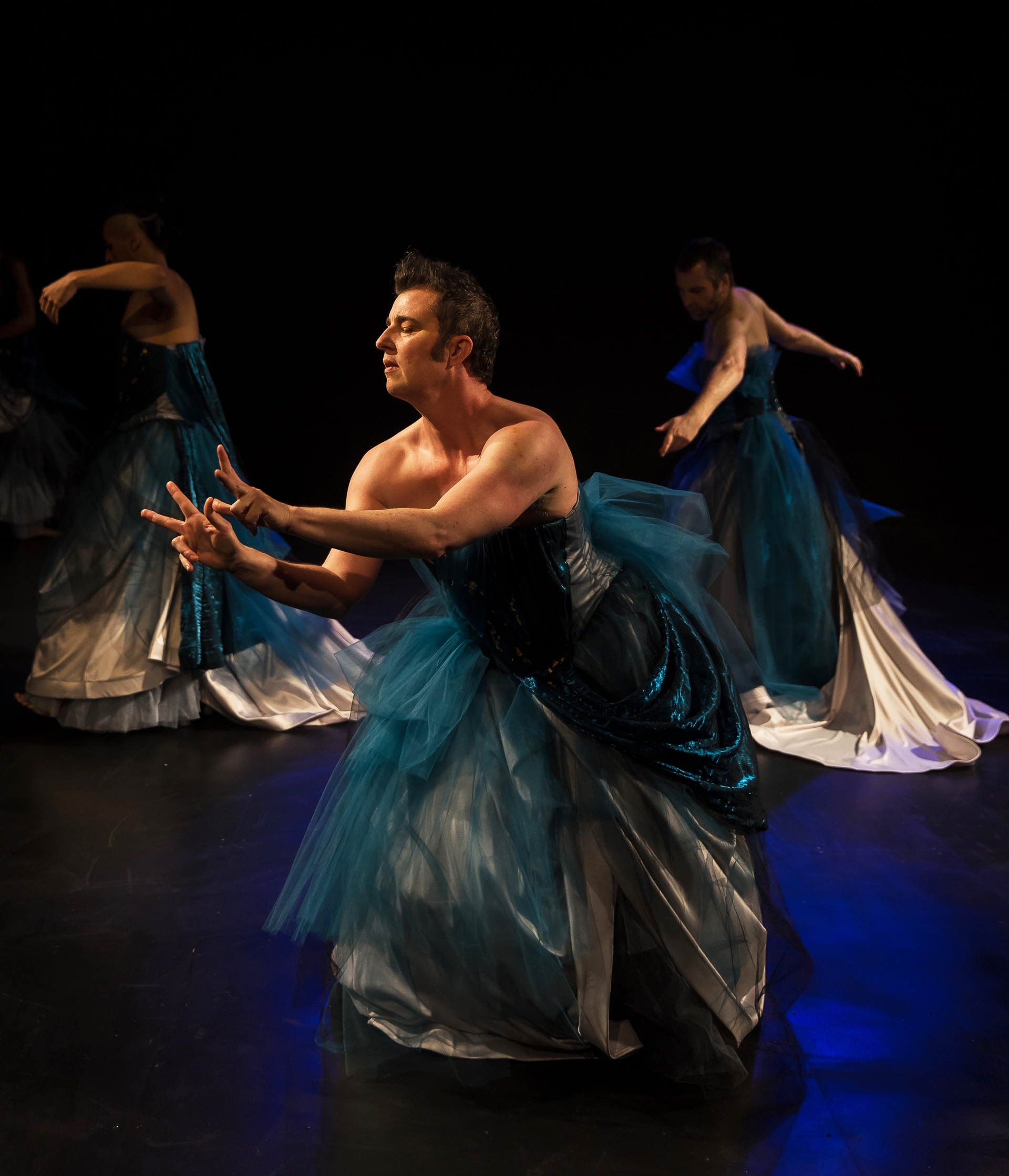 Sean Dorsey (he/him) is a San Francisco-based transgender choreographer, dancer, writer, teaching artist and cultural activist. Dorsey has toured his work to more than 30 cities across the US and abroad – and taught with his explicitly trans-positive pedagogy in more than 35 cities.
Dorsey is a 2020 Doris Duke Artist and an inaugural Dance/USA Artist Fellow. He has been awarded five Isadora Duncan Dance Awards and the Goldie Award for Performance. In 2009, Dorsey was named in Dance Magazine's "25 To Watch;" in 2019, he became the first openly-transgender person on the cover of Dance Magazine.
A longtime social practice artist, Dorsey creates his works over 2-3 years in deep relationship with/in community. Dorsey's dances are powerful explorations of human experience – a fusion of full-throttle dance, luscious partnering, intimate storytelling and theater. Highly physical, accessible, rooted in story, and danced with precision and guts and deep humanity, Dorsey's works have been praised as "exquisite…poignant and important" (BalletTanz), "trailblazing" (San Francisco Chronicle) and "evocative, compelling, elegant" (LA Weekly).
As a teaching artist, Dorsey leads workshops, classes and DREAM LABS with a trans-positive pedagogy – and centers and celebrates gender non-conforming and trans bodies, voices and aesthetics.
Dorsey is also the founding Artistic Director of Fresh Meat Productions: Fresh Meat Productions invests in the creative expression and cultural leadership of transgender and gender-nonconforming communities. We create and commission new work, present performing arts programs, conduct education and engagement, and advocate for intersectional justice and equity in the Arts.
COMMUNITY ACTIVITIES + ONLINE RESOURCES
ALWAYS WANTED TO DANCE BUT…
DIDN'T FEEL COMFORTABLE TRYING BECAUSE YOU ARE TRANSGENDER, NON-BINARY OR LGBQI2S+?
TERRIFIED BEGINNERS WELCOME! This all-levels, super-friendly workshop led by transgender choreographer Sean Dorsey and his all-queer/gender-nonconforming/non-binary company will lead us through mindful breathing, meditation, a gentle warmup, movement exercises … and then creative self-expression through movement! For ALL levels – including terrified "non-dancers"!
Please join us for this super-friendly and welcoming workshop (especially if you're terrified!).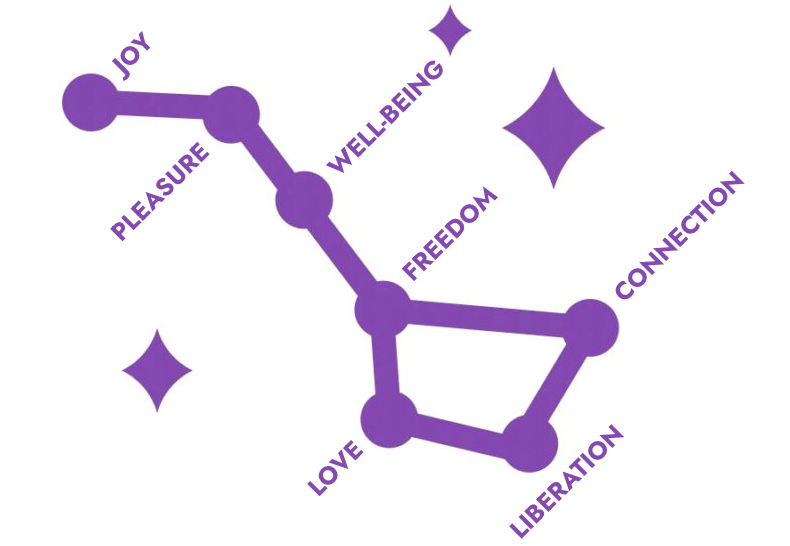 THE LOST ART OF DREAMING project features free interactive online creative tools (including The Futurist Pledge, The Dictionary Of Joy and Pleasure, Postcards From The Future, and a Spell/Incantation to Dream), a series of dance films, DREAM LABS, and much more! Many of these elements are available at our in-person performances, workshops and touring events.
KN95 Masks are required for all audience members at all times during this performance. ASL interpretation of this event occurs on Friday, March 3rd. 12th Avenue Arts is fully accessible for wheelchairs and walkers. The lobby and bathrooms are at street level, and seating is available without the need for an elevator or stairs.
For special accommodations, advanced word to operations@velocitydancecenter.org can help in preparations.
PROGRAM SUPPORT
The Seattle premiere of The Lost Art of Dreaming is underwritten by Michael Weidemann.
THE LOST ART OF DREAMING has been commissioned by American Dance Festival, Dance Place [Washington DC], 7 Stages [Atlanta, GA], Velocity Dance Center [Seattle, WA], Queer Cultural Center [San Francisco, CA], and Yerba Buena Gardens Festival; and developed through residencies with the National Choreography Center in Akron [Akron, OH].
THE LOST ART OF DREAMING has been awarded support from the commissioners above, and from the California Arts Council, Kenneth Rainin Foundation, New England Foundation for the Arts' National Dance Project – with lead funding from the Doris Duke Charitable Foundation and The Andrew W. Mellon Foundation, National Endowment for the Arts, National Performance Network and San Francisco Arts Commission.
Interested in joining the community of support that is making the Seattle presentation of this work possible? Contact erin@velocitydancecenter.org to learn how you can be involved.