Britt Karhoff: STILL WONDER FULL
Britt Karhoff
STILL WONDER FULL
A Velocity Co-Production
April 3 + 4 / 7:30PM
Velocity
"STILL WONDER FULL" is an evening-length solo performance by Seattle artist and performer, Britt Karhoff. Karhoff utlizes destructive independence, colorful party decorations and story fragments to reflect on the complexity and spectacle of loss. A talented team of designers and collaborators come together with stark and evocative lighting, interactive sets, and  sound that weaves together with her original writing.

"STILL WONDER FULL" began as a way to process and reflect on the confluence of major life events that were challenging Karhoff's sense of independence and identity: a late-term abortion for a much-wanted pregnancy, new motherhood, new home ownership and a destabilizing career wake-up call. Sifting through these experiences and grappling with all the mess and beauty that being human brings, she looks for the commonalities, the familiar – the pieces that tie us together. Her spoken words use language that anchor memories, weaving together a loose narrative that you can't quite make sense of.

An early version of this project was presented at On the Boards' NW New Works Festival in 2016. "STILL WONDER FULL" premiered at Base in June 2018 in Seattle and was a part of the Risk/Reward Festival in July 2018. This project's creation was  supported by a 2018 grant from 4Culture and by donations from over 60 individual donors.
Photo – Jazzy Photo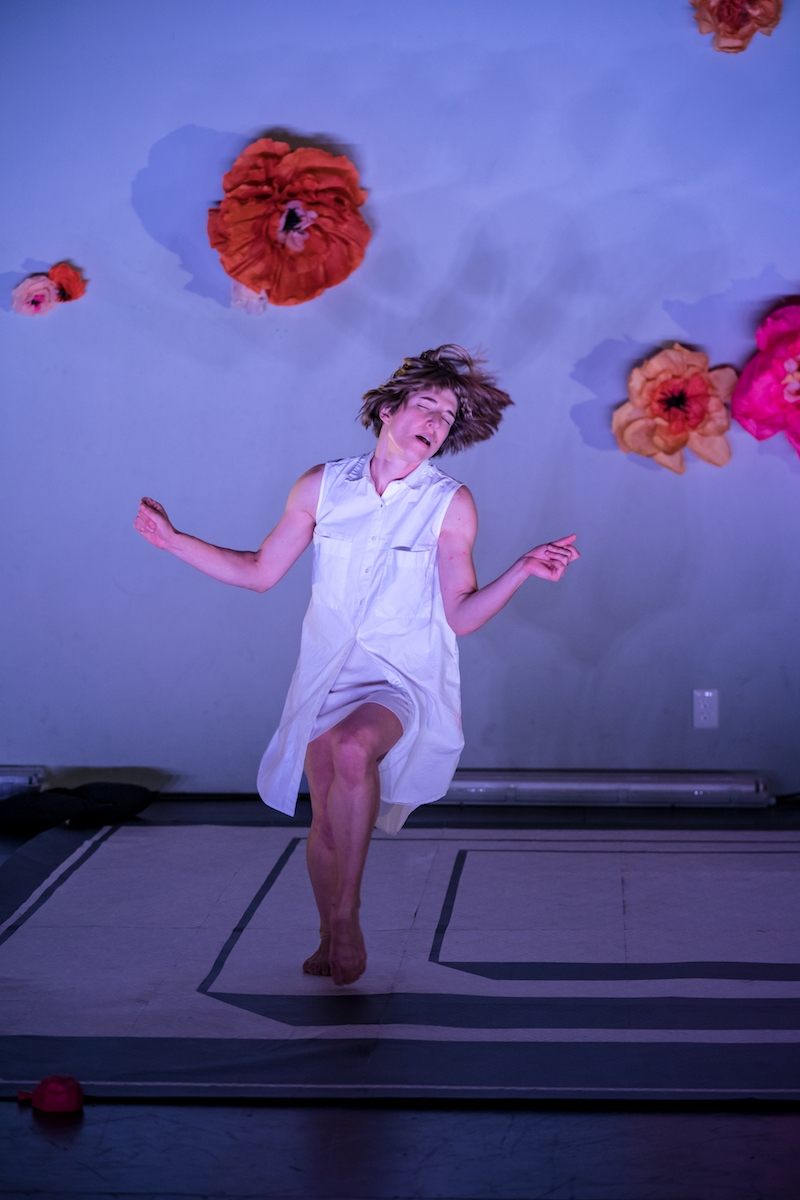 Britt Karhoff
BRITT KARHOFF is a Seattle-based choreographer, performer and visual artist. Her performance works blend movement, contemporary theatre and visual design to explore the messy absurdities and beauty of our shared human experiences. Her work has been presented at Velocity Dance Center, On the Boards, The Pink Door, NEPO 5K, at the Joe Goode Annex in San Francisco and at the Risk/Reward Festival in Portland. She has performed locally and internationally with artists including Project Bandaloop, Joe Goode Performance Group, Flyaway Productions, zoe | juniper, KT Niehoff, Shannon Stewart, Coleman Pester, Anna Conner, Alice Gosti, Kaitlin McCarthy and Kim Lusk.