Young Choreographers Club

An 8-week workshop series for dance artists ages 14-24
Led by Moonyeka + Rotating Faculty

The Young Choreographer's Club is an 8-week dance-making workshop for dancers and young choreographers ages 14-24. Classes will be with a rotating faculty of local dance-makers alongside lead teaching artist Moonyeka.
Early classes will focus on the basics of dance-making and storytelling through guided workshops that build skills in movement, voice, music, and collaboration. Then, in the later weeks, dancers will apply what they learned to create their own collaborative dances, working toward an informal showing for friends and family in a professional theater.
This program is the result of a partnership between Velocity Dance center and Moonyeka, and builds on the history of two youth dance programs, LIL BROWN GIRLS CLUB, founded by Moonyeka and Seattle Youth Dance Collective, founded by Velocity.
The Young Choreographer's Club is supported by an ArtsWA A4A Recovery Grant, and presented in partnership with Open Flight Studio
We ask that all attendees wear a mask during classes and performances, and we will have extras available for those who need them. Faculty will also be wearing masks at all times. We also request that participants follow CDC guidelines if they experience symptoms or test positive.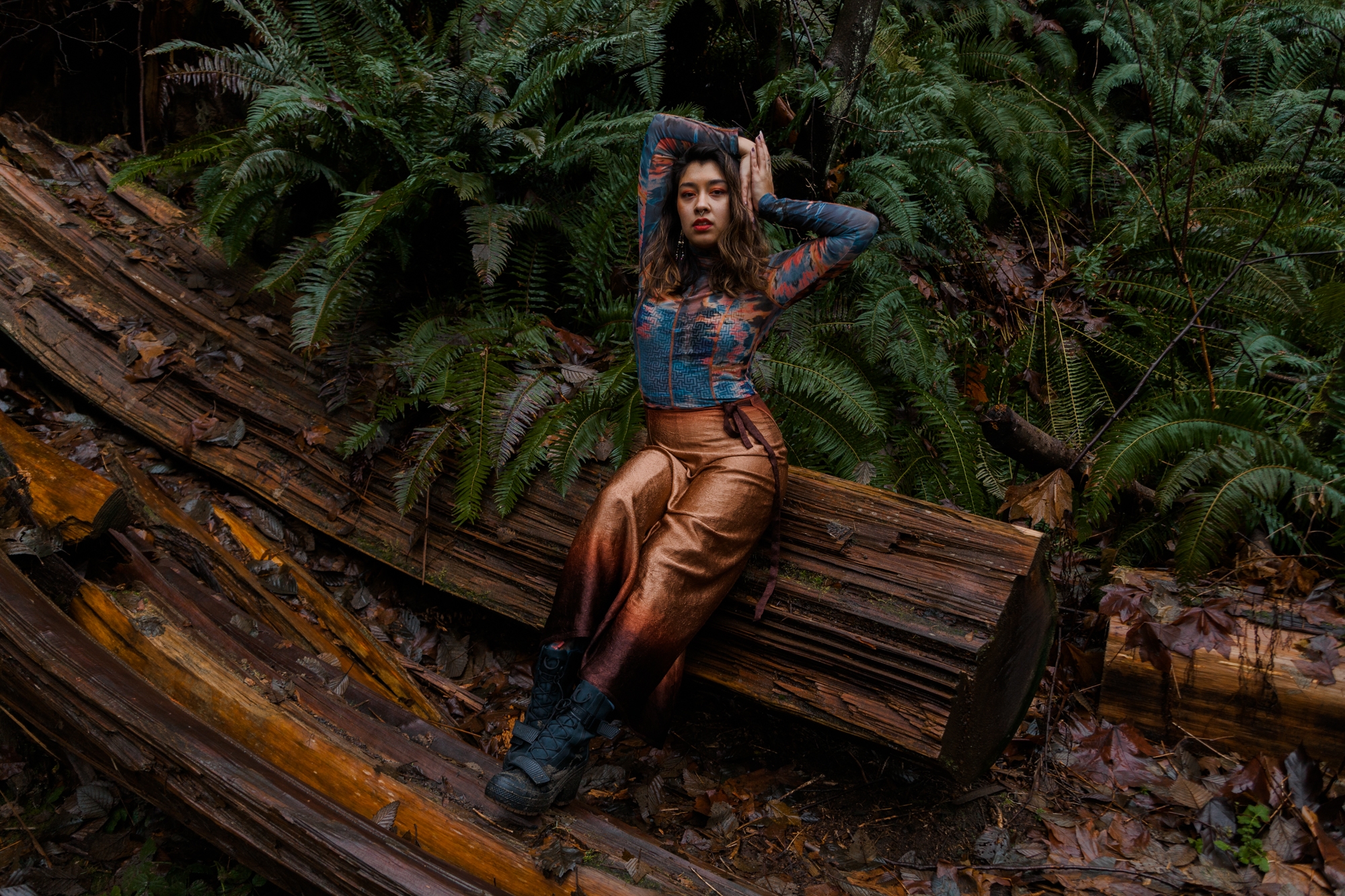 Moonyeka is a nonbinary Filipinx femme interdisciplinary artist with a specialty in dance and movement-based storytelling. Moonyeka is one of Velocity Dance Center's Creative Residents for 2022 where they will be diving into a performance research that centers QT + POC show girl histories, performance intelligences of working girls, and so much more.
Amongst many project and collaboration Moonyeka is a co-curator for NIGHTLIGHT, a Velocity Dance Center program, where they invite a roster of dance/performing artists and live musicians to create unique performances that explore the spectrum of dance party and ritual. Moonyeka is also one of the vocalists and lyricists of The Gender Tender Experiment, led by Fox Whitney.
Find out more about group offerings such as Aswang Movement Incantations, Q Tuts, SLITHER: a sensual movement practice, and other class offerings at
Patreon: patreon.com/moonyeka
Instagram: @m00nyeka
Website: msha.ke/moonyeka/
Photo by Taylor Sims