SEP 1-4
A constellation of free events across Seattle's Capitol Hill neighborhood. We encourage you to attend multiple events to get the full, immersive experience.
An interdisciplinary celebration of queer kinship, radical gender performance, and belonging, Blood Baby offers a fresh and multifaceted exploration of the queer family experience through dance performances, interactive sculpture, readings, and community events.
Performance and somatics extend beyond a discrete theatrical moment, as five related events—Carpet Womb, Communion, Primordial, Touch Library and a Queer Parent Convening—each embrace a distinctive aspect and materiality of the experience of being a human (body) becoming: parenting and parenting queerly, gender dimensions, and building queer universes through choreography, sculpture, and drag.
Created and performed by a community of queer artists (including Seattle-based performers Zara Martina Lopez, Kristine Manuel, and Fox Whitney), Blood Baby weaves together choreography by Meg Foley, video installation by Carmichael Jones, and scenic design by Rabbit AL Friedrich also enlists the perspective of queer parents to center gender-nonconforming identities, queer family, sex-positivity, and trans voices.
HOW TO ATTEND
Blood Baby is a constellation of free events across Seattle's Capitol Hill neighborhood that take place over Labor Day weekend. We encourage you to attend multiple of Blood Baby's events to get the full, immersive experience. We've scheduled them over the weekend so that you could attend more than one performance in a day, or check out the installations before or after your reserved Carpet Womb and Communion performance tickets.
WAITLIST INFORMATION
If you are interested in adding your name to the waitlist for the upcoming performances of Blood Baby: Carpet Womb or Communion, please provide your name, email address and phone number and date/time of your preferred performance by emailing Shirley at operations@velocitydancecenter.org
Capacity for all the performances is limited. If you are on a waiting list, and space becomes available prior to the day of the event, we will contact you to claim your tickets. If you do not hear from us prior to the event, please arrive at the park 15 minutes before the performance time, and we will seat the waitlist in the order in which we received your request.
SCHEDULE
Fri, SEP 1
7 — 10 PM | Primordial | Volunteer Park

Sat, SEP 2
2 — 8 PM | Touch Library | Seattle Theosophical Society
3 PM | Carpet Womb | Volunteer Park
7 — 10 PM | Primordial | Volunteer Park
9 PM | Carpet Womb (Disco Version) | Volunteer Park

Sun, SEP 3
2 PM | Queer Parent Convening | 12th Ave Arts Pike/Pine Room
4 — 8 PM | Touch Library | Seattle Theosophical Society
7 PM | Communion | Volunteer Park
7 —10 PM | Primordial | Volunteer Park
9 PM | Carpet Womb (Disco Version) | Volunteer Park

Mon, SEP 4
3 PM | Carpet Womb | Volunteer Park
4 — 8 PM | Touch Library | Seattle Theosophical Society
7 PM | Communion | Volunteer Park
7 —10 PM | Primordial | Volunteer Park
CARPET WOMB

Sat, SEP 2 | 3 PM
Sat, SEP 2 | 9 PM (Disco Version)
Sun, SEP 3 | 9 PM (Disco Version)
Mon, SEP 4 | 3 PM

A sweaty, gay, disco ritual performed by six dancers and experienced inside a large tent-like structure, occurring outside and holding intentional space for shared, radical embodiment. (60 min)

Location: Volunteer Park, meet at the Velocity Help Desk

Seating Capacity for Carpet Womb is limited. Please consider booking in advance, and limiting your ticket order to the confirmed attendees. To be added to the waitlist for a sold out performance, email operations@velocitydancecenter.org
PRIMORDIAL (INSTALLATION)

Fri, SEP 1 | 7-10 PM
Sat, SEP 2 | 7-10 PM
Sun, SEP 3 | 7-10 PM
Mon, SEP 4 | 7-10 PM

"Rock drag," a site-responsive, sculptural practice presented in a video and sound installation by visual artist (and Foley's co-parent) Carmichael Jones, to connect geology, transformation, and queer gestation. (looped, 35m)

Location: Volunteer Park, meet at the Velocity Help Desk
COMMUNION (PERFORMANCE)

Sun, SEP 3 | 7pm
Mon, SEP 4 | 7pm

A participatory experience performed in part by its audience, Communion examines the space between body and language, demonstrating how language extends, represents, and ruptures our corporeal identities. (60 min)

Location: Volunteer Park, meet at the Velocity Help Desk
TOUCH LIBRARY (INSTALLATION)

Sat, SEP 2 | 2-8 PM
Sun, SEP 3 | 4-8 PM
Mon, SEP 4 | 4-8 PM

A tactile browsing library and living archive, offering audiences the opportunity to engage with the physical traces of the performances on their own time and in their own bodies.

Location: Seattle Theosophical Society
QUEER PARENT CONVENING (WORKSHOP)
SUN, SEP 3 | 2-5 PM
Queer Parent Convening invites queer and trans parents to connect and share about their experiences of parenting and family-building in relationship to gender, sexuality, community, and what parenting queerly means to them. Childcare available during the event.
Location: 12th Avenue Arts, Pike/Pine Room
Meg Foley is a queer dance artist, educator, and parent who creates performances and somatic-based events as self-affirming practices. She currently researches gay and trans families and how we are formed. Her improvisational practice builds detailed movement vocabularies out of scientifically-engaged research and lived experience. Artistic collaborations include co-curating Tender Hotel, a 24-hour virtual hotel hosting rooms facilitated by 100+ international artists within Art Station Foundation's and CounterPulse's Grand reUnion, and a National Center for Choreography Akron Dancing Lab exploring how artistic and parenting practices overlap with fellow artist parents. Foley is a 2020 New England Foundation for the Arts National Dance Project awardee, a 2012 Pew Fellow in the Arts and a former Vox Populi member. Foley's work has been presented by LA Performance Practice, Prague Quadrennial, Philadelphia Contemporary, CounterPulse, and Philadelphia Fringe Festival (curated), TanzFabrik Potsdam, Art Stations Foundation at Malta Festival, Moore College of Art and Design, Pilot+Projects, Icebox Project Space, and Vox Populi Gallery. She grew up in the DC area, was a creative movement baby who grew up to do a lot of club dancing, studied visual art and dance, and now is a queerdo mama, based in Philadelphia.
Charli Brissey is an interdisciplinary artist, writer, and teacher who works choreographically with various technologies and materials. This primarily includes bodies, cameras, objects, genders, instincts, language, and ecosystems. They are invested in movement practices to illuminate the role of the nonhuman in formation-practices of self and material environment, and turn to interspecies ecologies to challenge distinctions between nature and culture. Their live performances and video work have been presented in various galleries, conferences, film festivals, and performance venues nationally and internationally. This includes the National Queer Arts Festival (San Francisco, US), Movement Research at Judson Church (NYC, US), The Eye Film Institute (Amsterdam, The Netherlands), Dance on Camera at Lincoln Center (NYC, US), Center for Performance Research (NYC, US), Vancouver Queer Film Festival (Vancouver, BC), Zurich Moves! Dance Festival (Zurich, Switzerland), Paris International Feminist Film Festival (Paris, France), The Arts in Society Conference (Budapest, Hungary), Seattle Lesbian and Gay Film Festival (Seattle, US), Queer Publics Symposium (Urbana, US), International Conference on the Image (Berkeley, CA), and several others. Brissey's work has been funded through various University grants as well as Yellowhouse NYC, Virginia Museum of Fine Arts Professional Fellowship, Arch and Bruce Brown Foundation, and the Virginia Commission for the Arts. They received a BFA in Dance & Choreography and an MFA in Kinetic Imaging from Virginia Commonwealth University, as well as a second MFA from the University of Illinois at Urbana-Champaign. Brissey is currently Director of Graduate Studies and an Assistant Professor in the Department of Dance at the University of Michigan.
Projects have included a four-month study of deep time and eroticism in caves of Virginia, developing movement scores to track the oscillation patterns of island tides in British Columbia, and researching the choreographic relationship between stray cats and the local restaurant economy of Lefkada Island in Greece. Charlibrisseyisananimal.com
Linnea Carlson deRoche is a Philadelphia-based queer parent, educator, theater artist, and project manager. With a Masters in Education, they have developed alternative educational experiences for children and queer youth, including organizing and leading travel abroad trips and creating curriculum for kids for 15+ years. They co-direct School Free Players, a youth theater company performing original plays, often using Theatre of the Oppressed and devised theater exercises as the framework for creation and liberation work.
Rabbit aL Friedrich (they/them) engages with inquiries of site, material integrity, and environmental impact. Rabbit has worked at Huntington Botanical Gardens, La Fábrica de Arte Cubano (Havana), Centro Cultural Español Miami, the Movement Center for Art & Social Justice (Kampala, Uganda), in escape rooms, parking lots, an airport, and the chapel of a decommissioned convalescent home. Currently making miniatures in conversation with grief and designing rituals/practices of embodying queer ecologies, they live in Portland, OR, and hold an MFA from California Institute of the Arts.
Carmichael Jones works in installation, sculpture, film, photography and performative objects to upend parameters of the encounter and orientation. Their work addresses political concerns of communication and the structure of seeing and being seen and mirrors the bodily aspect of viewing through material and spatial contradictions, emphasizing edges or the periphery and exposing the nuances of encountering to queer the act of art-viewing. Philadelphia-based, they hold an MFA in Sculpture from Cranbrook Academy of Art.
Kristine Manuel (she/he/they), healing artist, RYT200, yoga philosophy, meditation and breathwork facilitator, is a queer Filipinx-American Bay Area, CA born Seattle based Yoga Educator, interdisciplinary visual/performance artist, and Medical Lab Scientist (MLS, ASCP). Her curiosity for the subtle energy body never ends. Kristine is deeply inspired to help others tune into the muse within, connect to ancestral wisdom, and re-myth our old stories. "We are so much more than what we cognize. There is a resonance that we share with the earth, water, fire, air, ether, and one to another. There is rhythm, poetry, and music living and breathing inside each of us." Her movement has grown from influence of nondual classical tantric philosophy, ecstatic meditation, Embodiology®, traditional filipinx folk dance, and street dance styles: hip hop, house, and breaking. 
Zara Martina Lopez is a Seattle based dancer, performer, filmmaker and photographer originally from Medellin, Colombia. She studied photography in São Paulo, Videodance in Cuba and worked as a video dance instructor at the University of Antioquia. Combining mediums such as drag, physical theater, spoken word, video and photography, her work pulses with the synergy of myriad techniques that give shape to her unique visual poetry.
Valerie Oliveiro is a dance and performance maker based in the Twin Cities and from Singapore. While they currently engage movement as their primary motor for expression, they also engage in other expressions, such as design, writing, drawing and photography, as generative, complexly relational proposals. Currently, they are a Co-Artistic Director at Red Eye Theater, ensemble member at Lighting Rod (QTBIPOC-led performance organism) and co-run a small performance incubator, MOVO SPACE. A 2023-24 Jerome Hill Artist Fellow, Valerie's current research excavates notions, realities and imaginations of vastness. They maintain a long-term creative practice with Jennifer Monson.
Sylvan Oswald is an interdisciplinary artist originally from Philadelphia who creates plays, texts, publications, and video. His work uses metatheatricality and formal irreverence to explore queer and trans identity. Recent projects include the theatrical essay Trainers and the performance text High Winds, based on the book of the same name he co-authored with graphic designer Jessica Fleischmann. Sylvan's lo-fi semi-improvised web series Outtakes starring Becca Blackwell and Zuzanna Szadkowski is hosted at weareopentv.com. Honors include a 2019 Guggenheim Fellowship, a Rosati Fellowship from Duke University Libraries, the Thom Thomas award from The Dramatists Guild, a Jerome Fellowship, and residencies at Sundance/Ucross, Macdowell Colony, and Yaddo.
Noél Puéllo is a Providence- and Mexico City-based artist whose work shifts perceptions of intimacy and revitalizes fantasy through the dissection of queer and Afro-Latinx identity. With clothing, mixed media installations, fiber practices, and video, her work centers the power of touch and moves us through a romanticized reality of the discarded. She poeticizes the relationships of her Dominican elders and her own personal stories of existing as a queer, fat, femme, racially ambiguous, trans person.
Majesty Royale-Jackson is a dancer, performance maker, sound explorer, and ghost occupying liminal spaces. Living in geographical and ideological spaces not meant to support bodies like their's; Majesty's making is about finding, creating, and traversing alternative spaces more suited to the expansive truth of human liveness. 
Majesty's work confronts claims of ownership on the body by engaging in radical defiance of how one should be. Majesty employs the methods of flamboyance, language reconstruction, community building, coded language, voice, glitter, and sweat. Through these practices, they intend to lose theirself and others of the constraints of a singular reality in search of new realnesses. Glitterboiwonder.com
Michèle Steinwald is a feminist, DIY, artist-centered, community-driven, cultural organizer. Committed to social justice in the arts, she has researched and facilitated original sessions at conferences and professional gatherings; been an artist mentor for Creative Capital's retreat and Arts Midwest's ArtsLab; managed projects for DanceUSA and NEFA/National Dance Project;  and worked as a performance curator. Although Canadian, Steinwald currently works in the US as an independent curator, community organizer, and writer.
Fox Whitney is a dancer, musician, filmmaker, actor, writer, yoga + meditation facilitator and teaching artist. He started punk psychedelic art band Light Aloud in 2023 and founded the interdisciplinary performance project Gender Tender in 2012. Both Light Aloud and GT engage a team of artists trained in Fox's unique methods modeled on visual art practices, cults, riots and QT history. Fox's ongoing project, MELTED RIOT is the current focus of his performance centric interdisciplinary art making. MELTED RIOT uses tactics rooted in sound, dance, durational performance, and visual art to investigate the effects peaceful and violent forms of support and sabotage have on the bodies, minds, and spirits of the transgender and queer community. MELTED RIOT is a surreal protest song, a queer meditation, a psychedelic research project, a punk prayer.
Fox's work has been commissioned and produced by the Henry Art Gallery; On the Boards; Velocity Dance Center; Seattle International Dance Festival; Yellow Fish Epic Durational Performance Festival and was selected for the inaugural season of Seattle's Gay City Arts. He has performed in work by Will Rawls, keyon gaskin, Morgan Thorson, Andrew Schneider, CommonForm Dance Project, Maureen Whiting Dance Co., Malic Amalya and Gabrielle Civil. He has an MFA in Fiber and Material Studies from the School of the Art Institute of Chicago and has exhibited his short films and visual art nationally. Light Aloud has played at the Seattle Art Fair, Trans Pride Seattle and the Tractor Tavern. Previous band projects The Gender Tender Experiment and Rachaels Children. RC highlights include playing Treefort Music Festival in Boise, Freak Out Fest and Capitol Hill Block Party in Seattle and The Underground Music Festival in Denver.
PROGRAM PARTNERS
The Seattle world premiere presentation of Blood Baby is a collaborative project initiated by Velocity Dance Center in partnership with the Seattle Theosophical Society. Research for this project was also provided in partnership with Open Space on Vashon Island, WA.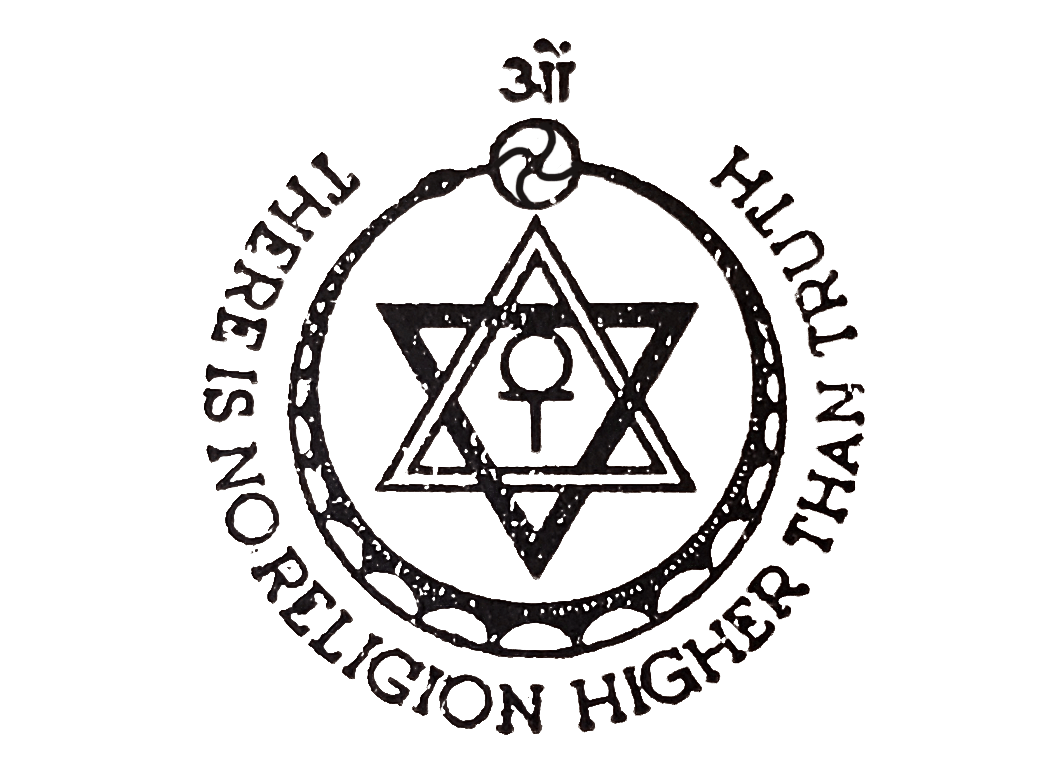 PROGRAM SUPPORT
The Seattle world premiere presentation of Blood Baby is funded in part by a Neighborhood Matching Fund grant from the Seattle Department of Neighborhoods.
Blood Baby is supported by a NEFA National Dance Project Production Grant, a National Performance Network Creation Fund and Development Fund, Leeway Foundation, and an Indiana University Arts & Humanities grant. Blood Baby is made possible in part through an NCCAkron Research Residency.