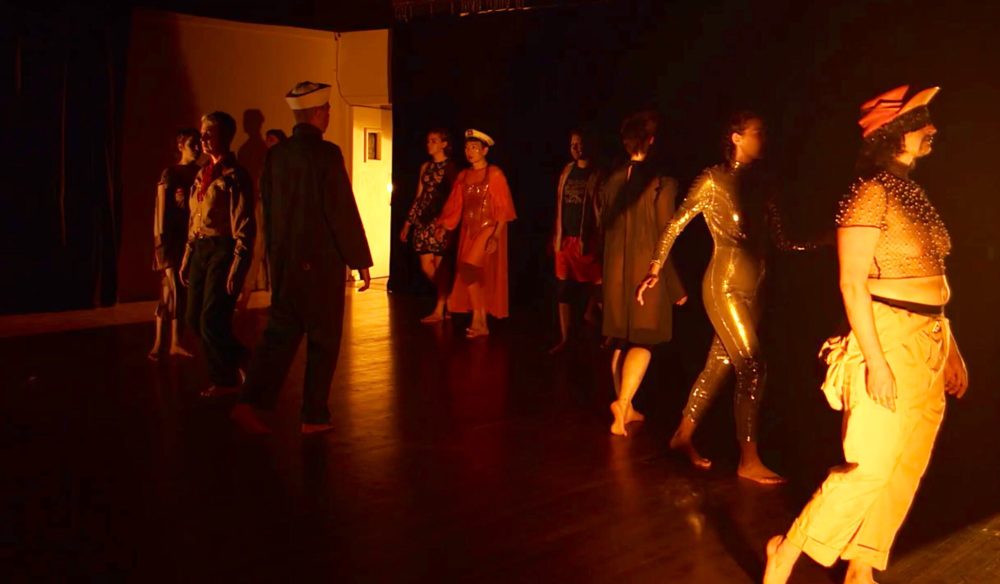 Now accepting applications for
2022 – 2023 CURATING ARTIST IN RESIDENCE
Velocity invites local and national dance artists to apply for our new Curating Artist in Residence program.
Deadline: April 4, 2022 | 11:59 PM
Velocity's Curating Artist in Residence is a new program that supports movement artists and choreographers interested in curation, arts administration, and program development. One artist will be selected for this year-long residency. The CAiR (pronounced "care") will receive a $10,000 stipend. The selected artist will receive mentorship while supporting in the curation and coordination of the residency program the Bridge Project, the performance program Next Fest NW, and aspects of Seattle Festival of Dance + Improvisation. They will also develop their own program with the mentorship and support of Velocity staff. The intention of this program is to ensure that there is working artist leadership at Velocity, while supporting the professional development of artists as curators and arts administrators. Applicants can be locally or nationally based. However, the CAiR will need to be able to attend Velocity productions and in person events in Seattle during  the term of their residency. If the artist is relocating to the Seattle area for this opportunity they will be responsible for securing their own travel and housing.
The 2022 CAiR Residency is funded in part by a National Endowment for the Arts American Rescue Plan grant for recovery.
Important information:
Residency Dates:

 

May 2022 – May 2023 

Compensation:

$10,000 stipend, free participation and tickets to all Velocity produced programming, including SFD+I, for the duration of the residency.

Schedule:

Due to COVID-19 restrictions this residency will take place remotely as well as in person. Performance schedules require flexibility in scheduling outside the typical workweek as needed.

During the residency the CAiR will not be eligible to apply to any of Velocity's open 

calls for artists because they will be a part of the curation for those opportunities.
CAiR qualifications:
The CAiR will…
Be a working artist involved in dance, performance, and/or interdisciplinary arts with a passion for movement based forms. An artist that has been working in performance for 5 or more years is ideal.

Be passionately creative and possess the ability to develop original ideas for artistic programming in line with Velocity's mission and organizational goals.

Have great communication skills and a passion for creative thinking and developing relationships with other artists, audiences and community partners of all kinds.

Have experience as an artist leader and/or a strong  interest in developing leadership and  project management skills. 

Have experience with or an interest in developing administrative skills and possess a demonstrated ability for conceptualizing and realizing performances and/or artistic projects.

Be passionate about working independently and working with a collaborative team.
CAiR expectations:
Help create and curate performances and select programs that fulfill Velocity's mission and vision.

Work with the Velocity Staff  to produce programs, implement our mission and achieve annual program goals.

Contribute to organizational conversations about strategies and ideas for Velocity's present and future informed by the organization's lineage and the input of our artists and supporters.
Application + selection process:
This application will close on April 4, and we are not able to accept late applications. All applicants will be notified by early May.
If you have questions or would like to speak to someone about your application, please contact Fox Whitney, Velocity Interim Artistic Director: fox@velocitydancecenter.org.
All received applications will be reviewed by Velocity Interim Artistic Director Fox Whitney and Velocity Interim Artistic + Managing Director Erin Johnson.