Dance Church for Velocity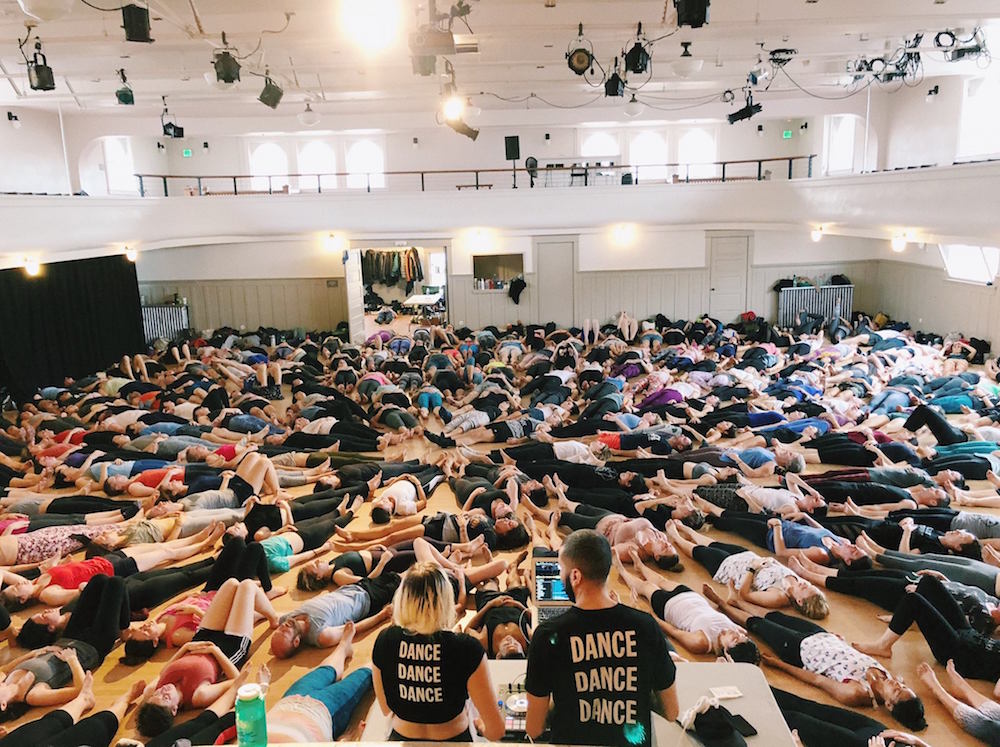 DANCE CHURCH POP-UP with Lavinia Vago
DEC 19 / 6:30-8PM
Founders Studio
Sliding Scale / $15-$500
Come down to Velocity on December 19th and dance away those holiday chills with Studio Kate Wallich! All proceeds from this very special pop-up will go towards Velocity's Save Our Studio campaign, to keep our doors open and classes like Dance Church running for years to come.
Dance Church® is an all-abilities movement class that offers a fun and inclusive approach to dancing. Designed for people of all shapes and sizes, backgrounds and identities, Dance Church is a communal space for people who want to move their bodies.
The teacher leads this 90-minute class in a series of movement cues, accompanied by a curated playlist of multi-genre pop music. The format is open but guided throughout.
Dance Church® was created by Kate Wallich in 2010. Classes are hosted regularly in Los Angeles, Seattle, Portland and New York, and have popped up in cities worldwide.
All levels, abilities, body types, identities and genders. No previous training is required, but open-mindedness is a prerequisite.
Wear clothes you can sweat in. Most people go barefoot or wear socks.
Get lost dancing and sweat (a lot) together—it's the dance party you wish you had last night.
about the artist
Lavinia Vago
Lavinia Vago (she/her) is an Italian dance artist, performer, educator, maker, collaborator, and director based in Seattle and working between NYC, LA, Montreal, Vienna and Berlin. Lavinia experiments and creates dance works as a solo artist. Her work researches and attacks themes of disobedience, kinesthetic empathy, queerness, and transcendence through exhaustion, duration, endurance, and rigor. She uses intuitive improvisational choreographies and scores to explore altered cerebral and emotional headspaces within experimental soundscapes.
Website: laviniavago.com
Facebook: Lavinia Vago