with Abdiel, Akoiya Harris, Zara Martina Lopez, and Brea Wilson
Join us for the screening of The Emerge Arts Showcase this weekend presents films made by the EMERGE 2022 Artist Cohort!
The Emerge program, created through our partnership with Gay City, offered production + artistic mentorship and business/sustainability training to BIPOC LGBTQ+ performance-based artists.
2022 Curating Council Members: Dakota Alcantara-Camacho, Saira Barbaric, David Rue, dani tirrell, and Fox Whitney
Presented in partnership with Gay City + Northwest Film Forum, with additional support by 4Culture, Seattle Pride Foundation, Transgender Economic Empowerment Coalition, and Seattle Department of Neighborhoods. 
Abdiel is a former Principal Dancer of the Martha Graham Dance Company. Abdiel and their dance partner made history becoming the world's first professional "male-female" ballroom couple to compete as Gender Neutral in DanceSport ballroom competition. They've taught their gender neutral approach at The Juilliard School, Harvard University, Stanford University, University of California Irvine, and currently as a pre-doctoral lecturer at the University of Washington. Abdiel is an avid Hustle dancer/educator/researcher dedicated to its cultural preservation and creative expansion. Their greatest passion is igniting and uniting people through social dance as a form of collective healing and celebration.
Photo by Bryan Thomas
Akoiya Harris is a Seattle based movement artist. She graduated from The Ailey School's Certificate Program and has performed as a company artist with Donald Byrd's Spectrum Dance Theater. Akoiya has recently performed her own work at Seattle Art Museum, Wa Na Wari, MadArt Gallery, Base Art Space through "12 Minutes Max", and 10 Degrees in the show "2." Through collaborations and projects with others, Akoiya has performed at The Frye Art Museum, The Henry Art Gallery, and The Luminary (St. Louis). Outside of her movement practice, Akoiya does work in cultural preservation through the collection of community members oral histories. Akoiya was recently named one of Seattle Theater Groups Artist in Residence.
Photo by Aiyanna Doss Bethea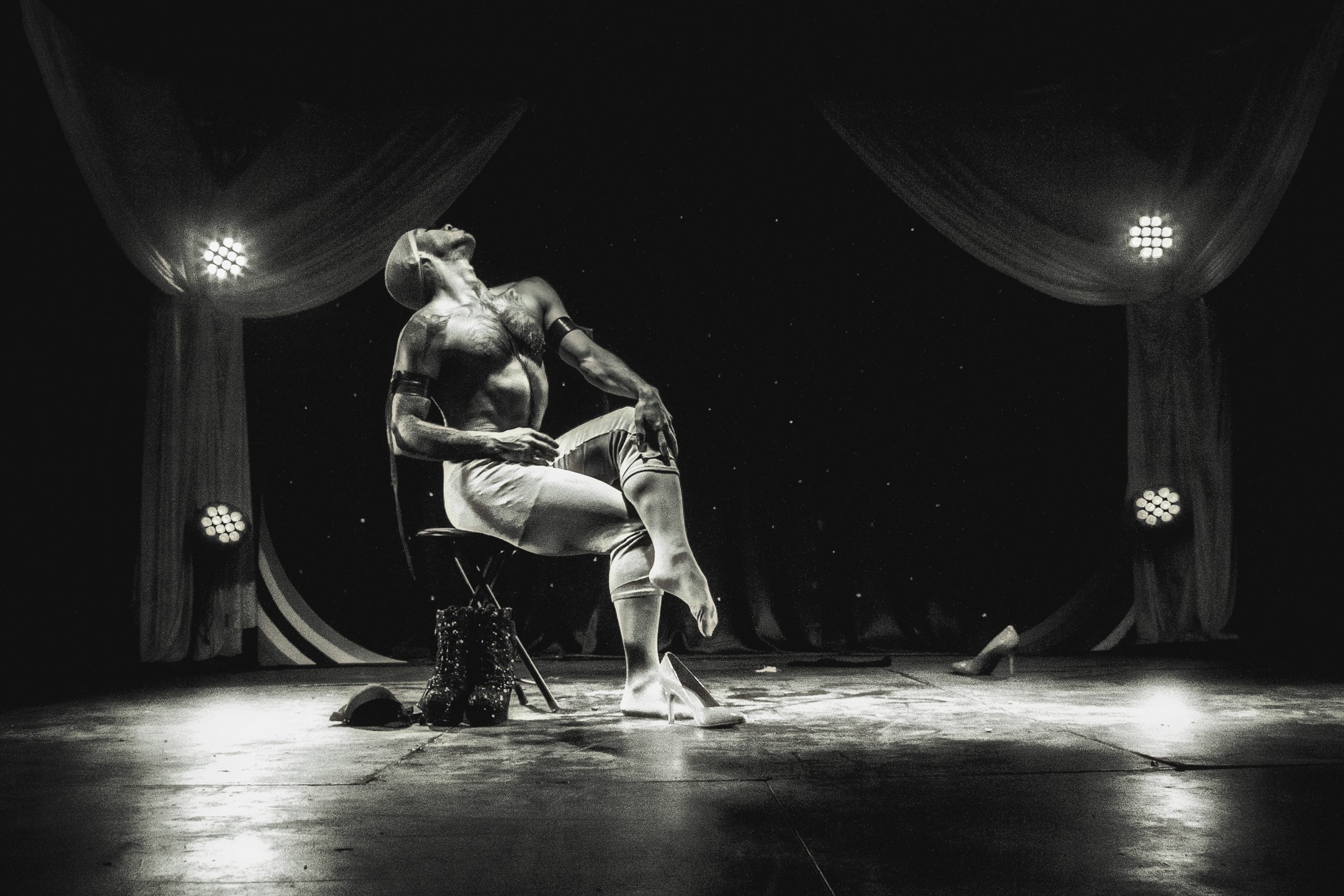 Originally from Medellin-Colombia, Zara Martina Lopez is a Seattle based dancer, performer, filmmaker and photographer. She studied photography in São Paulo, Videodance in Cuba and worked as a video dance instructor at the University of Antioquia. Combining mediums such as drag, physical theater, spoken word, video and photography, her work pulses with the synergy of myriad techniques that give shape to her unique visual poetry. She's sexy, she's fun, she likes ketchup and mustard on hot dogs.
Photo by Joe Reynolds
Brea Wilson (they/them) is a Black, mixed race, trans non-binary multidisciplinary artist born and raised in occupied Duwamish territory. Their primary mediums include photography, filmmaking, music production and fashion design. Their work is primarily centered around Black and brown queer folk and their experience.
Photo by Ruby Meza
ABOUT THE PROGRAM
The Emerge Arts Cohort and Showcase is a film creation program for BIPOC LGBTQ+ performing artists that offers production support, artistic mentorship, and business and sustainability training. Five artists are selected through an open application process by a curating council of BIPOC and LGBTQ+ established artists in Seattle. Selected artists will receive mentorship and support to create a film translation of their live work, and a platform to share their work in a fully-produced, in-person showcase at Northwest Film Forum.
Along the way the curating council will act as mentors to the participating artists, supporting them through a series of artistic workshops designed by and for BIPOC LGBTQ+ artists. The workshops will address systems that prevent art from being created and accessed socially, economically, and mentally. In addition to this artistic mentorship, artists will receive support navigating barriers to social determinants of health from trained resource specialists.
Each selected artist will be paid a stipend to participate in the program, the goal of which is to holistically aid aspiring artists through educational and financial means, while providing access to tools and resources to help them best succeed.