NEXT FEST NW 2023: TBD
with
maximiliano [PDX], Kara Beadle [SEA], Danielle Ross [PDX] + Sophie Marie Schatz [TAC]

Next Fest NW is Velocity's experimental new works festival, celebrating contemporary dance and movement-based artists innovating in our region. For this year's festival, we are putting the theme, title, and budget of the show in the hands of the selected artists. We will provide the cohort of four PNW-based movement artists a budget of $10,000 total to vision and execute a shared program we're calling Next Fest NW: TBD (to be determined).
More information will be released as this cohort of artists continues to work together throughout 2023.
Next Fest NW 2023 is underwritten by Brian O'Reilly + Erin Johnson.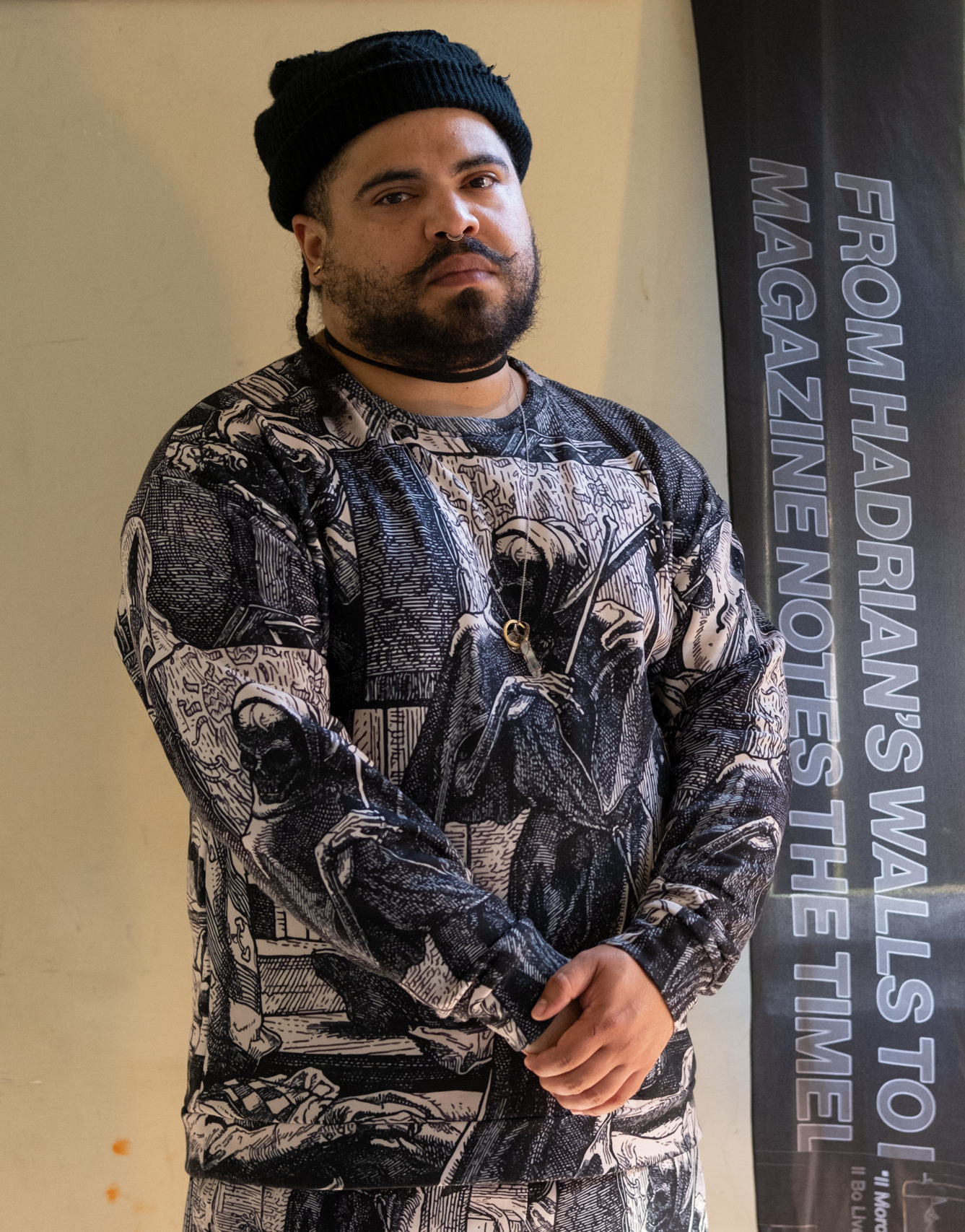 maximiliano [PDX]
About the New Work
A contemporary parable that delves into the themes of ecological collapse and divine encounters with the natural and supernatural world. Through a research based practice, I straddle elements of glitch, internet culture, cosmology, the profane & the pleasurable to comment on the inevitable collapse of our current societal structures & the potential for an eschaton in the digital age.
Healing through embracing joy, pleasure, dance, and a celebratory time, as an embodied futurist liberation. Crafting a narrative that celebrates the Androgynous Divine; and a focus on death, rebirth, fertility cults, black liberation, & queerness; By blurring traditional categories and embracing the concept of chimeras.
Through a series of tableaux vivants presented in theater in the round, using experimental theater techniques to ignite the imagination of the audience and facilitate a deep exploration of personal and collective transformation. Exploring the concept of breaking the fourth wall, inviting the audience into the world I am creating.This interaction fosters a sense of intimacy and connection, blurring the lines between performer and spectator.
A Black diasporic contemporary parable of ecological collapse and divine encounters
maximiliano's Biography
mononymously named, maximiliano, is an afro-chicanx experimental artist exploring the intersection of spirituality & technology through the lens of Black Nihilist Futurism, digitally, physically, & communally.
KARA BEADLE [SEA]
About the New Work
A DnD and role-play gamer, I have used games and play to aid in the safe exploration of identity, particularly in relationship to defining my gender identity as a non-binary person. This work explores how the embodiment of characters and the fantastical escapism of world building can be used as a way to experience euphoria and come into self.
Kara's Biography
As a femme non-binary artist Kara investigates, disputes, and puts on gender roles in their work in an effort to challenge how audiences perceive a female body with assumed femininity. They place performers and objects in collaboration to create absurd scenes that objectify the body through comparisons with ordinary objects.Kara creates work that overlays prop landscapes, improvisational movement, live music, and site-adaptive performance to create media fluid realms for performers and audience members to explore. Kara often works in collaboration with musician Andy Zacek. They have been seen dancing in street corner dumps, bars, the dredges of a garage sale, a kiddie pool full of oranges, and in your living room. Kara's work has been shown in Show 5 Co- Performance and a Party, Georgetown's Art Attack, The Shed's Being Mode Residency Showing: Character Arc, Open Flight Studio's Flight Deck Residency Showing, 18th and Union's Portable Performance Festival, Velocity Dance Center's Fall Kick-off: Portals, The Seattle International Dance Festival, eXitSPACE's Launch and TakePause, Fremont Fringe, and Cafe Racer.
Danielle Ross [PDX]
About the New Work
Lineage (solo) explores the solo form as an archival act. This work responds to an ensemble performance, Lineage, which was inspired by the loss of dance elders during the COVID-19 pandemic and investigated how lineage might show up in our traveling bodies. In Lineage (Solo), Ross' performance reflects its own performance archive — of people, dances, memories, and sensations — that were collectively built in the initial full length work. She carries these specters, exploring the mighty ways that the leftover body might help us sense and perceive the whispers and hints of the collective archive of movers in our heritages.
Danielle's Biography
Danielle Ross (she/they) is a choreographer, performer, and performance scholar. Her choreography attempts simultaneous wildness and fluidity and plays with memory, social transmission, the ghostly, and heightened states of performance. Danielle has presented evening length, ensemble-based works in Portland for the last decade and curated various programming dedicated to interdisciplinary collaboration. Their work has been funded by the Regional Arts and Culture Council, Oregon Arts Commission, and PICA, and presented by Pivot Arts Festival and the Walder Foundation in Chicago. Danielle holds a PhD in Performance Studies from Northwestern University. For more: daniellerossperformance.com and @dyellross (Instagram).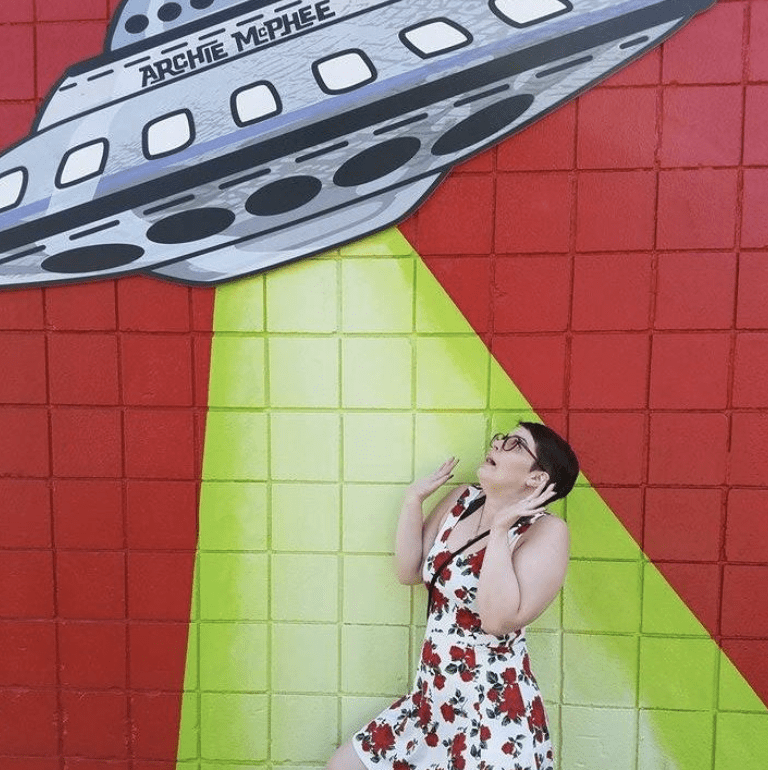 Sophie Marie Schatz [TAC]
About the New Work
This research is aimed at exploring joy within the disabled embodied experience. A collaborative work between movement, light and sound, this work is bringing together a collective of disabled artists to seek out the ways we find peace within our bodies while moving, living and dying.
Sophie's Biography
Sophie Marie is a Tacoma based artist making strange and creeping dance. Sophie, who thrives when working in collaboration with fellow queer and disabled artists, is working to expand what embodied storytelling can be. With a bachelors in dance composition from Bennington College, Sophie has spent the last several years exploring video and site specific dance work in an effort to create more space and conversation around accessibility in dance. Her favorite places to make dance are forests and abandoned warehouses.
In recent years Sophie has founded the dance company Das Biest Performance Project. Their work focuses on queering folklore, bringing strange fiction to life and making horror beautiful.
Next Fest NW 2023 is made possible by the Capitol Hill Arts District with funding by the Cultural District Economic Recovery Fund initiated by Seattle Office of Arts + Culture. This Program is additionally underwritten by Brian O'Reilly and Erin Johnson.
Velocity is proud to be working on Next Fest NW with its Cultural Partner, MadArt. MadArt is providing artist support in the form of residency space and honorariums during the development stages of the 2023 program.
MEET THE CURATORIAL PANEL
Berette S Macaulay is an interdisciplinary artist, curator, and writer with a background in acting, contemporary dance, lighting design, and sound arrangements. Berette was born in Sierra Leone, W. Africa and spent her formative years in Jamaica and intermittently in England. She also claims her maternal Dominican and Czech-German family heritages. Her practices primarily engage matters of be/longing + memory, liminal im/migrant identities and trans*national personhood and love. Before relocating to Washington, Berette also served as Associate Director with Nina Buisson Contemporary Move (NBCM, New York) supporting works as acting coach and lighting designer at St. Marks Place, Julliard School Theater and The Duke on 42nd Street. She performed with NBCM and various companies at Peter Norton Symphony Space, Aaron Davis Music Hall, S. Oxford Space, Dicapo Opera Theater, Judson Church, and others.
As Curatorial Fellow with On the Boards, Berette recently presented UN-[TITLED] – an immersive and socially engaged multisite-specific theatrical work made collaboratively with Seattle artists and community organizers, that attends to the cultural harm of gentrification and resistances to it. Berette is the founder of Black Cinema Collective (BCC) – celebrating African and Afro-Diasporic films. She trained at Peridance Capezio NYC and holds a BA in Theater Arts and MA in Cultural Studies.
www.berettemacaulay.com
www.blackcinemacollective.org
www.imagineevolve.org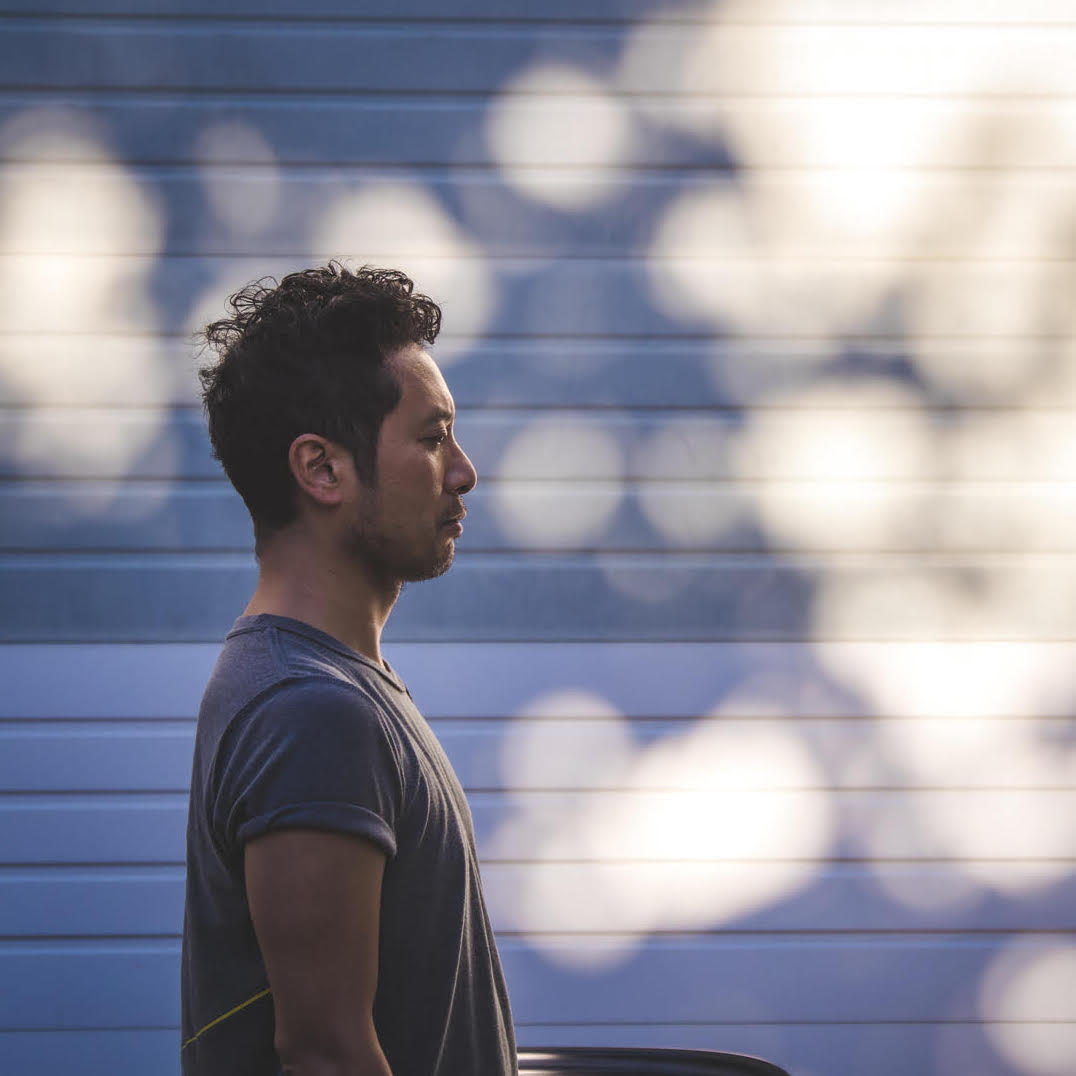 Takahiro Yamamoto is a multidisciplinary artist and choreographer. He primarily creates live movement-based performance while expanding his outlets to publishing, sculpture, photography, and installation. He co-directs the performance company madhause with Ben Evans, and is part of the Portland-based support group Physical Education with Allie Hankins, keyon gaskin, and Lu Yim.
Alyza DelPan-Monley (they/she) believes in the expressive power that can be accessed in the body through movement. Known for their embrace of whimsy, quirky non-sequitors and esoteric theatricality, they take inspiration from physical theatre, clowning, puppetry, cartoons, and a myriad of movement styles. As a movement designer and choreographer, their work has been presented at Cafe Nordo (Violet's Attic, Jitterbug Perfume), Washington Ensemble Theater (Teh Internet, Revolt. She Said. Revolt Again., Straight White Men, Dance Nation), and ArtsWest (Office Hour, The Last World Octopus Wrestling Champion) and at 5th Avenue Theatre (ASTH, Sweeney Todd). They perform and collaborate regularly with Salvage Rituals and they are a company member and dancer with MALACARNE. Alyza is Velocity Dance Center's Curating Artist in Residence through September 2023. As a mixed-race queerdo 2nd gen immigrant, they are always thinking about the liminal identity and the assumptions made on the perceived body, and how performance can both expand and restrict the possibilities of legibility. They strive to participate in and build processes where everyone feels like they can exist in their fullest selves by cultivating and celebrating every bodies' unique form of expression.
Shane Donohue (he/they) is a Seattle based dance artist currently working as co-top with Drama Tops and Creative Producer at Velocity Dance Center. He works closely with zoe | juniper as a dancer and rehearsal director. He has set work with, and for, Zoe Scofield at the University of Washington, Strictly Seattle, Whim W'him, Bard Summerscape's production of "Le Roi Arthus" in 2021. His work has been seen in Next Fest Northwest. He also works as an artistic collaborator and performer with Kim Lusk, Kinesis Project, Scott Shoemaker's ":PROBED", and BenDeLaCreme and Jinkx Monsoon's Holiday Special in the live, national tour and on Hulu. Shane graduated from the University of Wisconsin – Stevens Point with a BA in Dance.
ACCESSIBILITY INFORMATION
12th Avenue Arts is fully accessible for wheelchairs and walkers. The lobby, bathrooms and theater spaces are at street level, and seating is available without the need for an elevator or stairs. ASL interpretation will be provided at one of the performances. Bathrooms will be gender neutral.
For specific questions and accommodations, please contact Shirley at operations@velocitydancecenter.org