The Millennial Experience
The Millennial Experience (2020)
Director: Alex Crozier
Available for Streaming-on-Demand: October 15-25
Suggested watch time: 10/19 @ 5:00 PM PDT
Live Q&A with filmmakers: 10/19 @ 7:00 PM PDT
Co-presented with Seattle Queer Film Festival
ABOUT
In this documentary filmed in and around Seattle, dance sequences creatively punctuate interviews with millennials of various ethnicities, sexual orientations, and genders in an exploration of cultural appropriation vs. appreciation, LGBTQIA+ culture, and feminism. The Millennial Experience is one part dance-for-film and one part documentary. Millennials are an 80 million strong generation who through self-awareness and discipline realize they must embody the change they wish to see in the world.
Executive Producer, Director, Choreographer: Alex Crozier
Director of Photography: Egan Kolb
Composition: Hevanti Productions
Creative Conception: Paul Flanagan, Blair Jolly Elliot
Original Costume Design: Pete Rush
Dancers
Fausto Rivera Contreras, Blair Jolly Elliot, Paul Flanagan, Paul Giarratano,  Nia-Amina Minor, Madison Oliver, Alexander Pham, Emily Pihlaja, Lena Silverman, Jacklyn Wheatley, 
HOW TO WATCH
All films will be available for viewing from Oct 15–25 in Washington, Oregon, and Idaho. Once you start watching a film you have 72 hours to finish it (even if you click on the link on the last official day October 25). We have suggested watch times that coincide with live Q&As with awesome filmmakers and other guests to give you a festival feeling. You can engage on Facebook Live to engage in the chat at the set time. Other events such as our free Zoom workshops, Opening and Closing Night Zoom parties with live DJs have set times and you will need a zoom link to enter which you will get when you either register or sign-up through our ticketing platform.
about the artist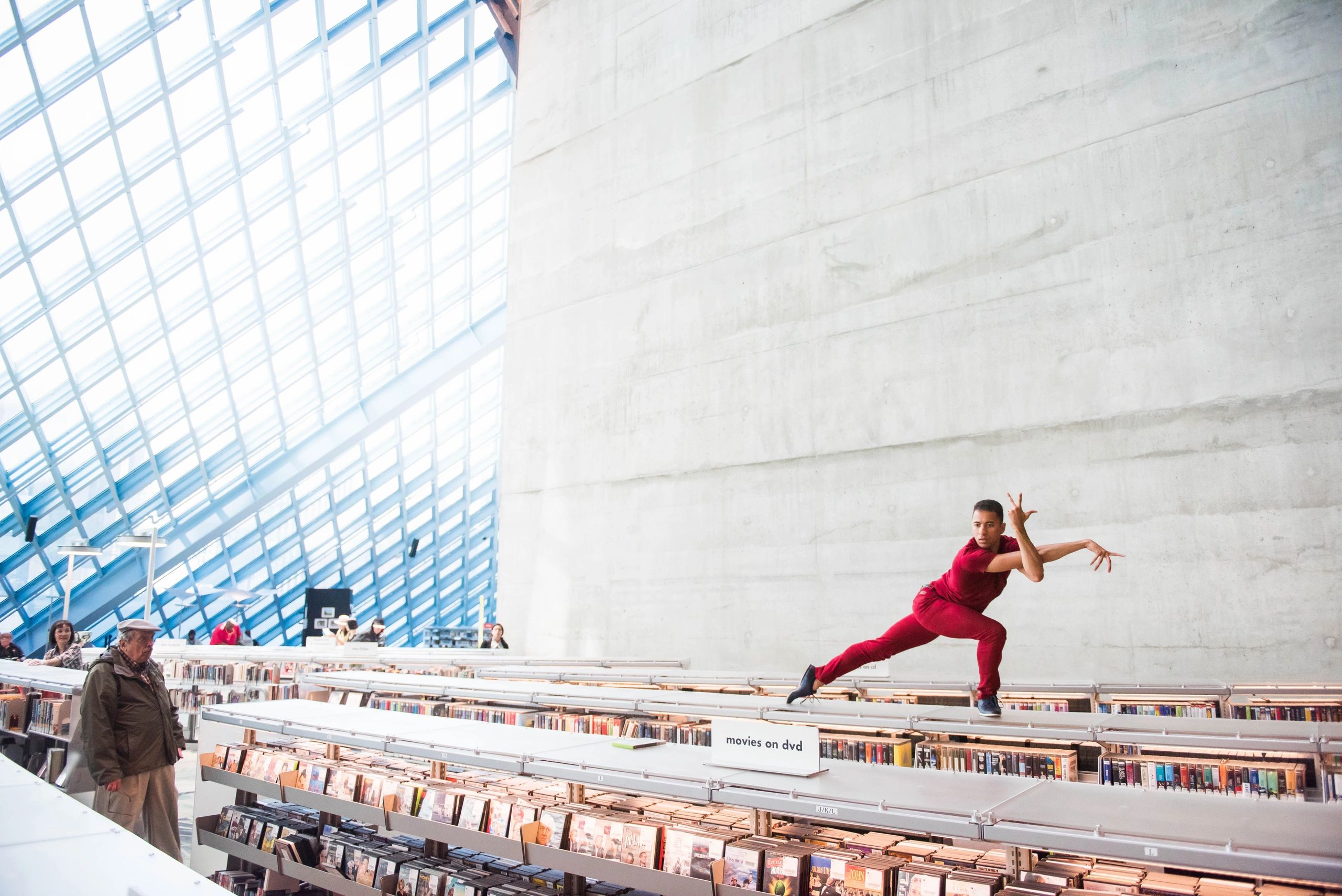 Alex Crozier
Alex Crozier is an independent artist based in New York. He has spent the past thirteen years traveling around the world and has had the opportunity to meet and engage with multidisciplinary artists and people with various arts backgrounds. He creates a form of informative entertainment that crosses artistic disciplines and is made accessible to a wide demographic so that an audience can connect with the subject matter on a honest and visceral level. Alex's work seeks to inform audiences about various social issues including race, gender, and sexual orientation.  As a native of Philadelphia, Pennsylvania he received his BFA in dance from The University of the Arts. He worked with Donald Byrd and Spectrum Dance Theater for five years performing various lead roles as a principle company member. A couple of his featured roles included the Interlocutor in Donald Byrd's The Minstrel Show Revisited and the Carnival Boy in 5th Avenue Theatre's production of Carousel. Alex has performed with Pennsylvania Ballet as a guest artist, the Houston Grand Opera, and with Liz King's D.ID in Austria, where he toured extensively throughout the country. In the spring of 2017 he co-produced, directed, and choreographed his full length dance show MILLENNIALS which focused on cultural appropriation and gay culture within the Millennial generation. In 2018 Alex reformatted MILLENNIALS into his film The Millennial Experience which focuses on the aforementioned themes. The Millennial Experience has been officially selected for six international film festivals and garnered two awards.