Photography by Stefano Altamura, @salt.photo
BY JORDAN MACINTOSH-HOUGHAM AND JESSE FREITAS
FISCALLY SPONSORED BY VELOCITY
We are ALAN, the Artistic Language Artificial Network. We were created in response to the overwhelming lack of diversity and embodiment in current discourse about ethical tech. We inhabit a cyborgian space in which drag, science fiction, consciousness studies, dystopia, and line dancing uniquely cohabitate. Through queering the dualistic boundaries between art and technology, we create work that challenges what is authentic vs. artificial, creator vs. creation, and human vs. machine.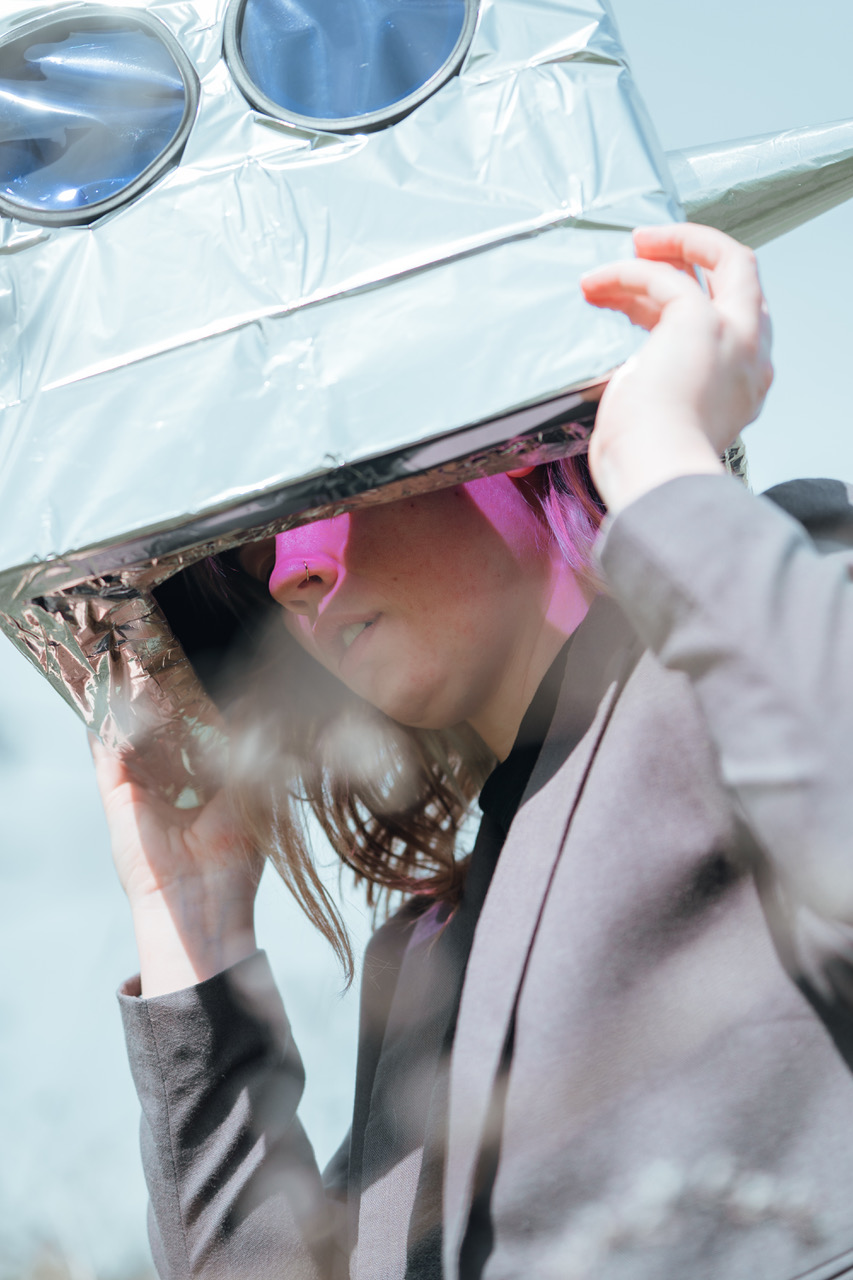 Photography by Stefano Altamura, @salt.photo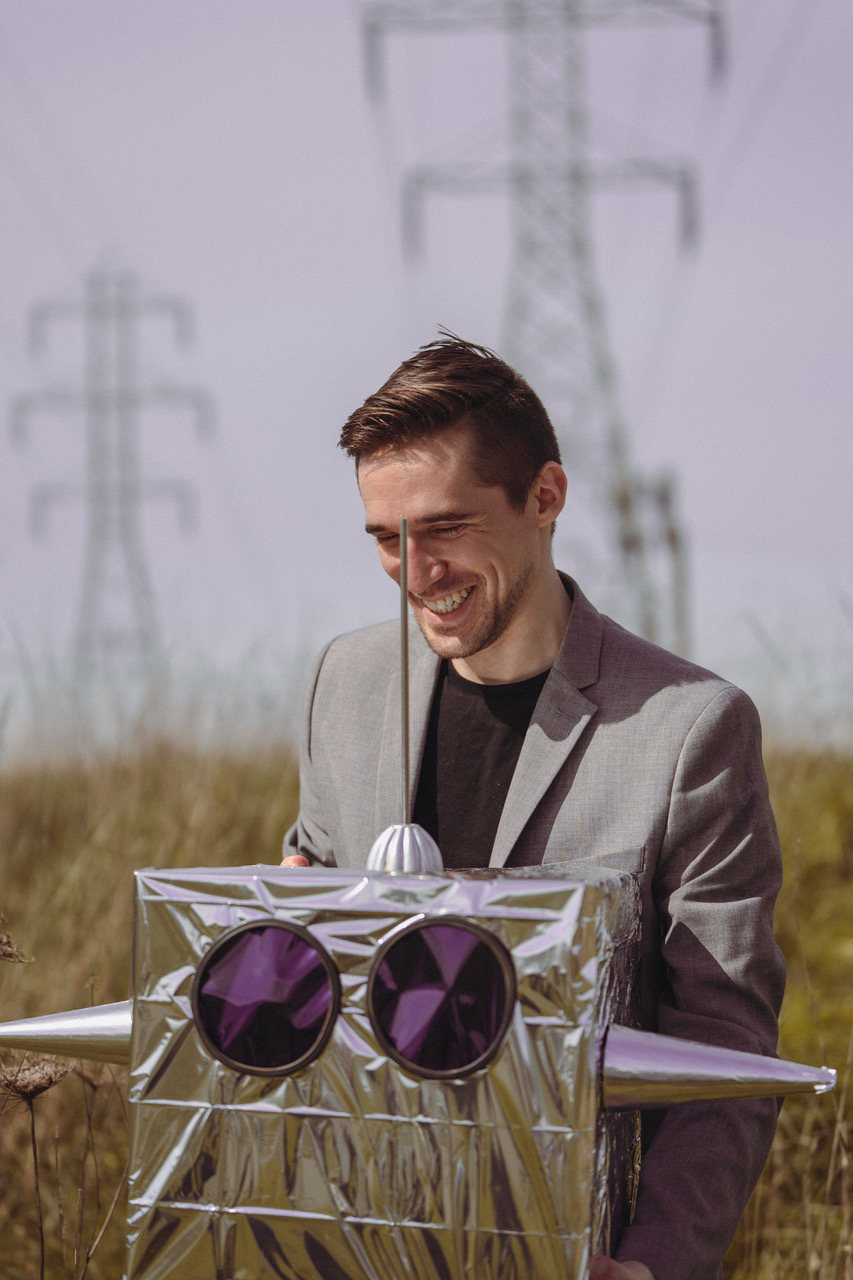 Jordan MacIntosh-Hougham (they/them) holds a BA from Bennington College, and is currently based in Seattle. Jordan has performed for artists such as Kota Yamazaki, Heather Kravas, Morgan Thorson, and Elby Brosch/Drama Tops. They have participated in artist residencies at EMPAC, Velocity Dance Center and Studio Current, and had their work curated by On the Boards, Velocity Dance Center, WHYTEBERG, Shaun Keylock Company, and Alice Gosti. Coming from a dance and somatics background, Jordan creates performance works that amplify video and telecommunication mediums as queer, transhuman collaborators.
Jesse Freitas (he/him) is a software engineer based in Seattle with an MS from the University of Washington, and a background in computational linguistics. He is part of a team that builds AI powered writing tools responsibly that help people be more clear, concise, and inclusive. Jesse has worked in the industry for seven years and is passionate about improving the way we interact with each other through technology including how we present ourselves authentically and communicate online.
ALAN (they/them, it/its) is an Artistic Language Artificial Network created in response to the overwhelming lack of diversity and embodiment in current discourse about ethical tech. They are comprised of a machine learning language model, a wearable robot head made out of cardboard and scrap metal, a moving image of a pale purple lens on a screen, and a digital survey. They are given physical form through extending into the somatic experiences of Jordan, Jesse, and other movement collaborators.
To join the community of support for ALAN, please contact erin@velocitydancecenter.org, or make a gift at the link below. As a fiscally sponsored project, all gifts to ALAN made through Velocity Dance Center are tax deductible.