Milk Moon Artist Salon: Queer World Building
SAT, MAY 7 | 4 – 5:30 PM
Free + open to all
Featuring Daniel Hellmann aka Soya the Cow (Berlin/Zürich)
With guest artists Nora Smith (Switzerland/Buenos Aires) + Corinne Manning (Seattle) + Markeith Wiley (Seattle)
Please be prepared to show proof of vaccination at the door.
This sharing and conversation features visiting artist Daniel Hellmann, also known as drag artist Soya the Cow. Soya the Cow is a gender and species bending drag cow that unites queerfeminist and environmentalist ideas with performance art, drag, animal rights activism and poetry. Soya is based in Berlin/Zürich and she has appeared in discussion forums and protests and performs on the stages of theaters, nightclubs and in public spaces.
After the artists share some of their work, grab another cocktail and join Velocity's Interim Artistic Director, Fox Whitney in a talk with the artists about desire, drag, activism and queer world building. Guest artists include Daniel Hellmann's collaborator photo and video artist Nora Smith (Switzerland/Buenos Aires); prose writer and literary organizer Corinne Manning (Seattle); and multi-dimensional art maker and Velocity 2022 Creative Resident Markeith Wiley (Seattle).
This gathering is inspired by Soya the Cow's upcoming featured performance at NIGHTLIGHT: Milk Moon Friday May 13th at Cafe Racer, and the opening of Daniel Hellman's photography exhibition at the Goethe Pop Up.
This artist salon is presented by Velocity Dance Center in partnership with Goethe Pop Up Seattle, and sponsored by The Cloud Room. Soya the Cow's US tour "Planet Moo" is made possible with the support of Goethe Pop Up Seattle, Pro Helvetia – Swiss Arts Council, Stadt Zürich Kultur & Fachstelle Kultur Kanton Zürich.
SOYA THE COW
Soya is a gender- and species-fluid drag cow. The alter-ego of artist and musician Daniel Hellmann, who lives in Berlin and Zurich, unites queerfeminist ideas with animal rights activism, high fashion and poetry. Since her debut at the Animal Rights March in front of the legendary Volksbühne Berlin, she appeared at protests, in theatres and art festivals, on her own full-length album, and on "The Voice of Germany."
Soya's US-tour includes performances, exhibitions and artist talks in Seattle, Houston, Los Angeles, and Kansas City. Her solo exhibition Planet Moo is presented at the Goethe Pop Up Seattle with generous support from the City of Zurich, the Canton of Zurich, and Pro Helvetia – Swiss Arts Council.
Corinne Manning's debut story collection WE HAD NO RULES has received starred reviews from Booklist and Publisher's Weekly the latter noting it "exquisitely examines queer relationships with equal parts humor, heartache, and titillation." They have received fellowships from The MacDowell Colony, Artist Trust, Hub City Writers Project, and The Banff Centre. Corinne founded The James Franco Review, a project that sought to address implicit bias in the publishing industry.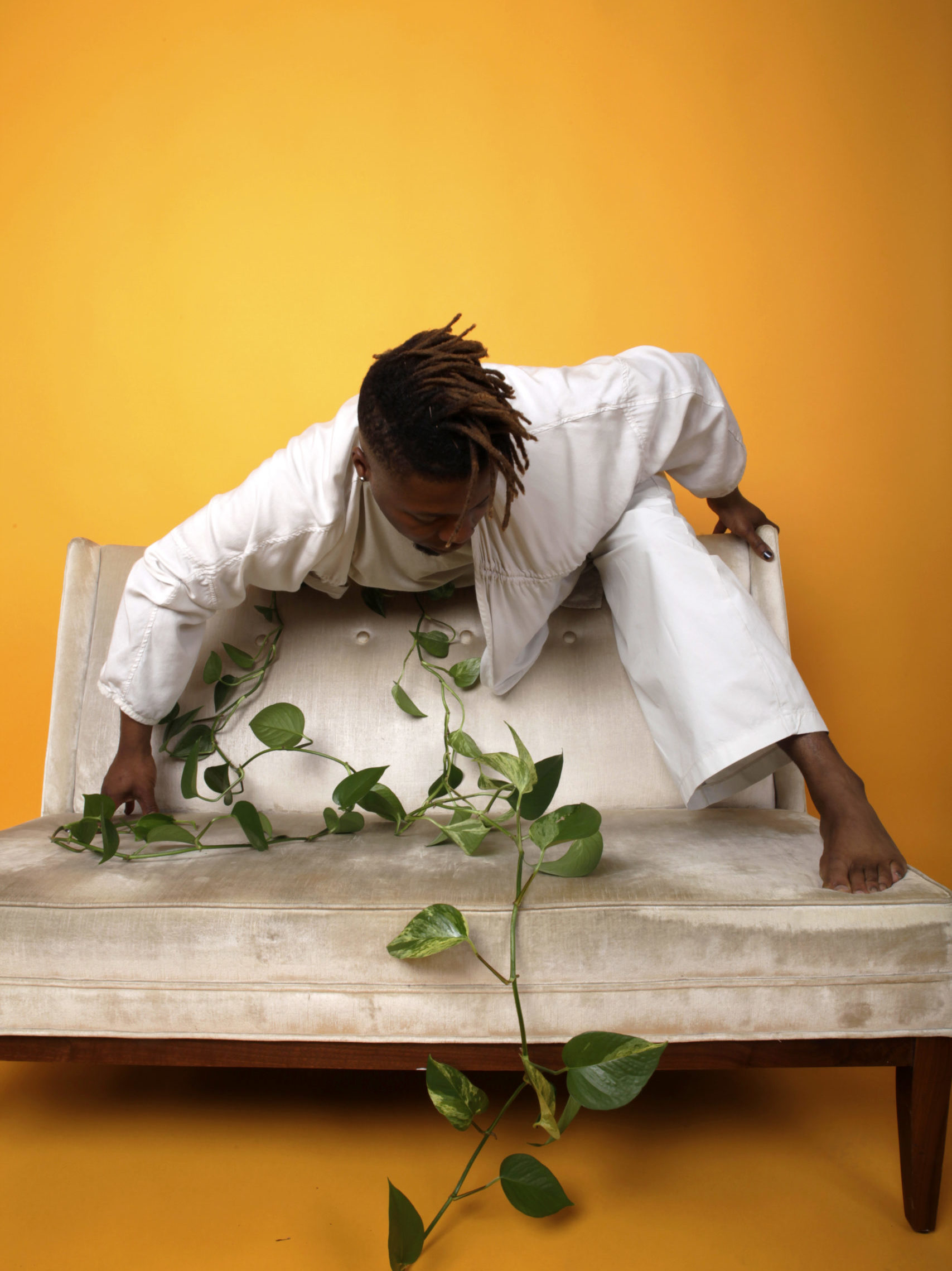 Markeith Wiley or Keyes (they/them) is a multi-dimensional art maker, who creates out of necessity. Their vast movement vocabulary spans a lifetime of influences from break dancing to musical theater & all in between. Markeith is also a curator, sound designer, DJ Dark_Wiley & a community activist. Wiley has been an arts educator in Seattle since 2009 teaching at Rainier Dance Center as the director of hip hop/street styles dance, choreographing with Seattle Children's Theatre & teaching at their alma mater Cornish College of the Arts.
Markeith has performed, collaborated or created work with Kitten N Lou, Dani Tirrell, On the Boards, the CD Forum, Velocity Dance Center, Gibney Dance (NYC), Cal State San Luis Obispo & many others.
Photo by Stephen Anunson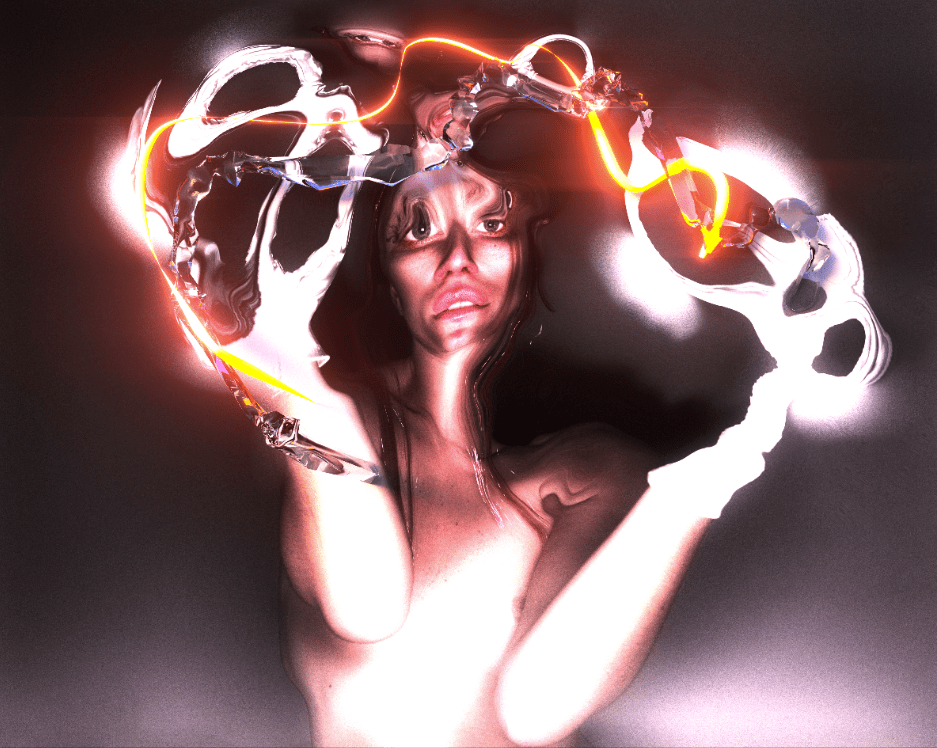 Nora Smith was born in Lausanne, Switzerland. As a pluridisciplinary artist, they use photography, video, 3D, live visuals and performances for projects focusing on bodies, identities and intimacy. They consider the body as a way to experience the real world, with all the sensations this involves. It became an obsession, thinking about the possibilities it has to express, movements that breaks the mechanical gesture of the daily life and transmitting epidemic feelings by the image. With a militant approach of gender and sexualities, Smith explores the possibilities of emancipation through self-objectification, transcendence and pleasure.
From there, they co-founded Oil, a pornographic film production company, and started performing themselves in various contexts.
Since october 2021, they live and work in Buenos Aires as an independent photographer/filmmaker and art director.