Dance Church for Velocity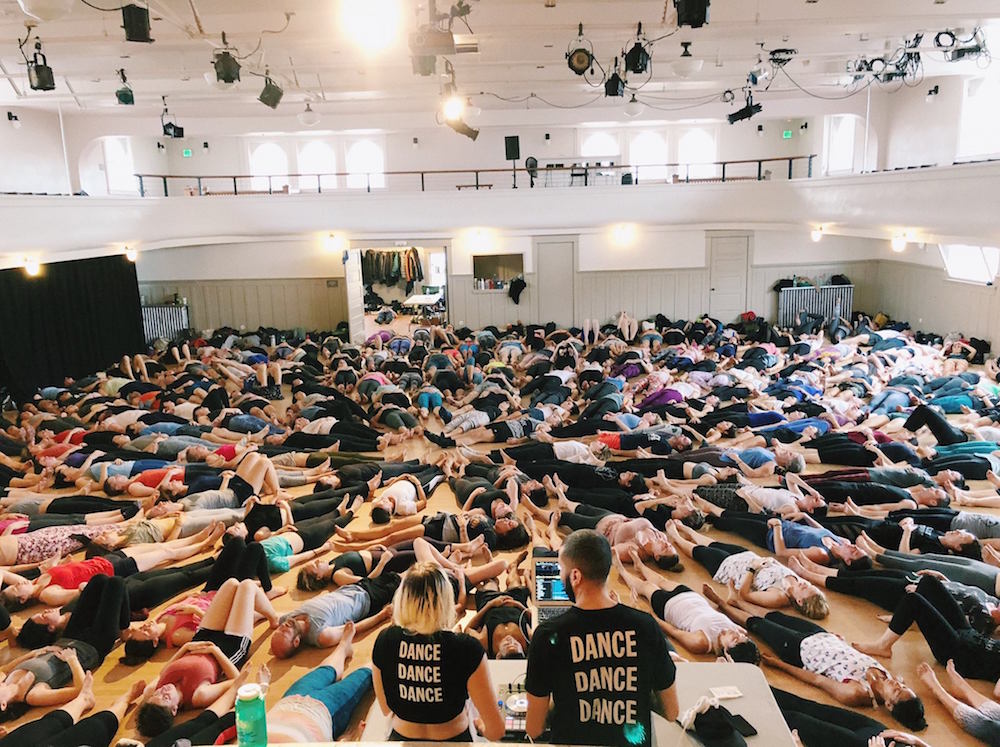 DANCE CHURCH POP-UP with Lavinia Vago
DEC 19 / 6:30-8PM
Founders Studio
Sliding Scale / $15-$500
Come down to Velocity on December 19th and dance away those holiday chills with Studio Kate Wallich! All proceeds from this very special pop-up will go towards Velocity's Save Our Studio campaign, to keep our doors open and classes like Dance Church running for years to come.
Dance Church® is an all-abilities movement class that offers a fun and inclusive approach to dancing. Designed for people of all shapes and sizes, backgrounds and identities, Dance Church is a communal space for people who want to move their bodies.
The teacher leads this 90-minute class in a series of movement cues, accompanied by a curated playlist of multi-genre pop music. The format is open but guided throughout.
Dance Church® was created by Kate Wallich in 2010. Classes are hosted regularly in Los Angeles, Seattle, Portland and New York, and have popped up in cities worldwide.
All levels, abilities, body types, identities and genders. No previous training is required, but open-mindedness is a prerequisite.
Wear clothes you can sweat in. Most people go barefoot or wear socks.
Get lost dancing and sweat (a lot) together—it's the dance party you wish you had last night.
about the artist
Lavinia Vago
LAVINIA VAGO (director, performer) is a dance artist from Italy, based in Seattle, working between NYC, Montréal, Berlin and Vienna. She graduated Magna Cum Laude from Cornish College of the Arts. She has created, performed and toured internationally with Sidra Bell Dance New York, Vim Vigor Dance Theater, Loni Landon Projects, Saint Genet, Tom Weinberger and more extensively with Rubberbandance Group. She has been co-directing, creating, and performing with Kate Wallich + The YC since 2010 and has been a rehearsal director for YC2 since its founding in 2017. She also works as a choreographic assistant and rehearsals director for Loni Landon, Kate Wallich and Victor Quijada, recently assisting him in a new creation at Staatstheater Mainz, Germany. 
As an educator she has taught at Strictly Seattle, Velocity Dance Center, Marymount College, Purchase College, The Juilliard School, The Ailey School, Domaine Forget, Springboard Danse Montréal, L'école de danse contemporaine de Montréal, L'école supérieure de ballet du Québec. She teaches her own contemporary improvisational class as well as Dance Church™ and the RUBBERBAND Method. She was recently trained to teach Dance for Parkinson's disease and will soon begin teaching classes in Seattle.
Over the past year, she has been developing, evolving, investigating her solo practice collaborating with Berlin based sound artist Harald Stojan. Studies of the work have been showcased at SAM REMIX and 12 min max at Base Arts + Experimental Space.
Photo – Jim Coleman